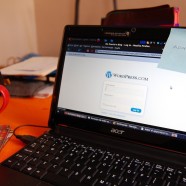 Apr

24
Tags
Related Posts
Gear We Like
5 Steps to Better Passwords
In our recent article about "The Cloud," we mentioned that the weakest link in the security of your information lay in your passwords.  What happens to people with weak passwords?  How about fraudulent access to your e-mails, computer, bank information – maybe even identity theft.  Bad at the best of times, these are especially difficult issues for a traveler.
Now, how do you make passwords worthy of the data they are there to protect, and then how do you keep track of them all? 
Here are 5 easy steps to get you on your way to complete password piece of mind.
The Longer the Better
Most sites won't even let you create a password less than 8 characters, so make this the absolute minimum.  Keep in mind that with every additional character you use, your password gets harder and harder to crack, so pile them on.
Choose a Phrase
Do you have a favourite line from a song or a film?  If you're a literary nut, maybe it is a line from a book or poem instead.  Now, take the first letter of each word, and mash them together.  I'm going to use the classic line from "Dirty Harry" staring Clint Eastwood.
"Do I feel lucky? Well, do ya, punk?"" becomes
"DIfl?W,dy,p?"
(Note the capitalization, and the punctuation)
Mix It Up
Make it a rule that all of your passwords include a lowercase letter, uppercase letter, number & punctuation.  Substitute numbers and punctuation for letters or words (gr8, p1@yin9, h00p5), or add a number somewhere. 
Adding the year of Dirty Harry's release (1971) to our above example gives us
"DIfl?71W,dy,p?"
Different Sites, Different Passwords
One way to make your passwords a little easier to remember while still keeping your security is to customize your main (or root) password made above with the site or service you're using.  Let's use Amazon for example.  Let's make it AMZ.  Next, I'm going to take the punctuation above the "A" in Amazon on my keyboard.  Now I have "!AMZ" 
Let's add that to our password above (beginning, middle or end, your choice) and we get
"!AMZDIfl?71W,dy,p?"
Use the same method for other services like #Dr0pB0x, or %GDocs, or add your own punctuation somewhere in there for good measure.
Test It Out
Now that you have your fancy new password, test it out with Microsoft's Password Checker to see if it's strong enough.  Don't worry, the password is checked and validated on your computer only, it doesn't get sent over the internet to Microsoft.
How Do You Store These Passwords?
Now that you're all set with how to make good passwords, how do you keep track of them?  A piece of paper in your laptop bag you say?  Wrong answer.
There are a few programs that can help you manage your passwords.  They work by securing a database of your passwords with one master password. 
KeePass is an open source option, available for Windows, with ports to OSX, and mobile with Android and iOS.  If you would like something a little slicker, SplashID for Windows, OSX, iOS & Android makes syncing a little easier, but you'll have to dish out a few bucks for software.  You can even keep a copy on a USB stick and bring it along with you.
We have also had RoboForm and Last Pass recommended by TMA readers.
How do you make and keep track of your passwords?
Image via reidrac