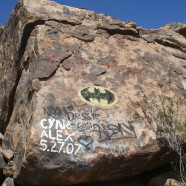 Aug

22
Tags
Related Posts
Gear We Like
7 Ways Technology Will Change Your Travel Experience
One hundred years ago, you could only travel if you were rich, had a bunch of time on your hands, and were kind of upper class. You also had to be comfortable rolling the dice on medical coverage, maps, and probably even roads.
Around 1970, something great happened. A combination of increasing wages for the average worker, technological leaps, and relaxing of global tensions allowed for the biggest upsurge in leisure movement the world has ever seen.
Now catering to needs and wants of the modern traveler is big business. Here are seven ways futuristic technology will change the way you get out there.
7. Transport
Given the continued reliance on oil, the actual modes of transport do not appear likely to change in the near future (and neither will the cost). However, the quality of roads, detail of virtual maps, and access to route information should all make strides enough to put transport on the list.
And then there is Japan, which is toying with the idea of magnetic levitation on their rails. Seriously.
Then again, not all transport innovations are useful…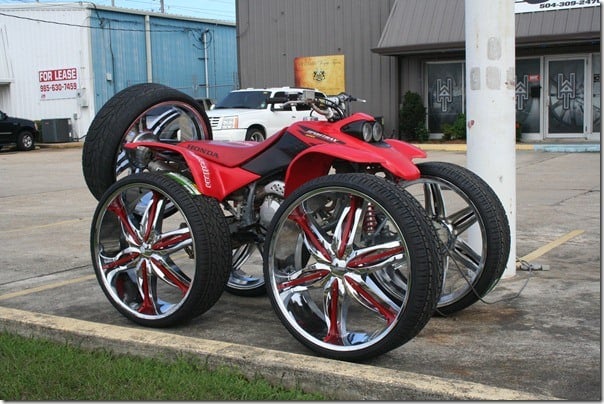 6. Money Matters
In the middle ages, currency calculations were so bizarre that an entire cottage industry was based around conversions. Consider Leonardo Fibonacci (of golden ratio fame), who, in his day become famous for using all of his mathematical talents towards making traveling with money easier.
Enter the bills of today: 3D security strips, color shifting ink, microprinting, and serial numbers.
As credit cards get better, the need to carry cash should continue to diminish. Streetside vendors with the ability to swipe your card on their Iphone, nations (Canada) planning on providing government backed virtual cash, and the ability to pay for just about everything before your trip on a secure internet connection are just a few of the trends making it easier for those hard earned funds of yours to find their way into the right pockets. (In either case, the cash sure as heck isn't staying in your pockets.)
Think it is just Westerners in on the act? Guess what won the 2010 'Best Applied Security Product' category at the International Hologram Manufacturers Association's (IHMA) Excellence in Holography Awards 2010?
The Kazakhstani Tenge.
5. Medical Care
A large fear of many travelers is becoming deathly ill in a country with medical services that are seemingly trying to kill you in the first place.
Currently, the system of drug production is basically throwing a ton of fancy sounding drugs at a dart board and hoping that one (out of millions) hits. At a "future products" panel hosted by Forbes, all major investors were "all in" on the idea that we are on the cusp of a shift in the way medicine is designed. This means that when you travel, your care will be more personalized, more efficient, and delivered with more confidence.
How soon can we expect this? Again from the Forbes panel is Peter Thiel, president of Clarium Capital:
"Thiel says the question will be how well they work; if they work well, the FDA could expedite them and we could see drugs designed like this in five years."
4. Your trip, planned for you
It may freak you out a little, but it's likely whenever you share your travel experience with friends online, there is a team of marketers pining to get at this information like it is bacon. Expect to one day be able to log onto Expedia and have the program pretty much tell you where you are going.
"Information from intelligent recommendations will help change the role of the travel agent from an "order taker" to an information specialist, consultant and trusted advisor." – Brian Beard, Executive Technology Consultant at Amedeus in an interview with Tnooz
.
3. The foreign will seem a lot more like home
My boss (photographer Steve Fuller) at Yellowstone National Park travels to Africa every year in the offseason.
"The window to see Africa as we imagine it is getting smaller by the day."
While this is not necessarily a bad thing, it may lead turn your exotic adventure into a bit of a let down. Expecting to tame the unruly lands of India, the only taming you might be doing is of a 5 star restaurant that feels uncomfortably similar to the ones back home. Business tech is allowing homogenous products to span the globe.
"Globalisation will make our societies more creative and prosperous, but also more vulnerable." – George Robertson, tenth Secretary General of NATO.
2. A place to crash
Arguably the biggest disruption in the travel world over the last few years has been the surprising rise of CouchSurfing. It's something of a small miracle in kindness: perfect strangers opening up and offering what is most dear to them for a night or two. And other perfect strangers trusting someone enough to fall asleep under their roof.
With time, the technology is only going to become more refined. Better pairings, more efficient sharing of information, and a larger network of participants will only add to the momentum.
Need more convincing? Just head over to Amsterdam on September 19, where Tony Espinoza (CEO of CouchSurfing) will be giving the keynote speech at the WYSE Travel Confederation's 2012 conference.
1. Sharing
What do travel companies want most? For you to have a good time and tell everyone you did. What do you want out of your travel experience? To have a good time and (more importantly) let everyone know about it.
"Connected consumers already are communicating, interacting and sharing mutual items of interest at levels we couldn't imagine one year ago. I see this continuing to grow and the channels to facilitate it to appear at an accelerated rate."
-Tim Moore, CEO of CrushIQ
How will this change the way you travel? The experience will be much more social…even when you are alone. Travel is becoming real time. No longer will friends wait for you to return home to get the juicy details, they want to take your trip with you. They know your itinerary and look forward to updates along the way.
On the one hand, the mysterious lands aren't going to be all that mysterious any more. But on the other, they will be more open and relatable.
The stranger in a strange land is taking small steps to becoming a friend in a friendly land.