If you've been holding off buying a tablet these past few years, now might be the best time in history to get into the game. Prices are lowering, used stock is rising and the quality of tablets is just getting better each day. Here are a few reasons why you might want to start paying attention to all the hype surrounding them if you haven't bought one yet.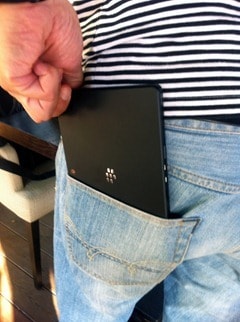 Like a lot of people, I've been patiently waiting for the quality of tablets to reach the perfect balance of price versus performance. After waiting over two years, last week I finally judged that the time was right, breaking down and buying myself a seven inch tablet. To my surprise, it's a 32Gb BlackBerry PlayBook that I picked up on sale for $118. Yes, some tablets are now that cheap.
I've actually owned an iPad since it was launched a few years ago. When we first picked up our iPad we were skeptical how a tablet would fit into our lives. With smartphones, laptops and desktops a-plenty, we weren't sure how another piece of technology would fit into our lifestyle. To our surprise, my wife and I both fell in love with the iPad and it has been in constant use.
Most nights you'll find one of us sitting on the couch with it reading a book, checking out the daily news feeds from around the world or catching up on some of our favorite sites. On a regular basis it's our recipe book while we bake or attempt our hand at exotic cuisine. When we're watching the kids in the bath or are sitting beside them for hours when they're feeling ill, it's our portable workstation. When the kids have done well or are so bored they're driving us insane, it's a great treat for them to play a game. In short, it gets a ton of use.
The biggest problem with it is that even three years after the iPad was first introduced, it is still considered a premium tablet device. To put it simply, it's amazing – but at a price. In the past few years, as more and more companies have gotten into the market, cheaper tablets have been surfacing regularly. Though a few can match the iPad's 10" size, none can touch its lead as the tablet champ. Of course, with no Apple products in the smaller size categories best suited to travelers (yet), this is where the real deals can be had.
In the past year, it seems that the 7" tablet market has really taken off. Whether this is because of mass market value products like the Amazon Kindle Fire or because of flagship products like the Google Nexus 7 with its high powered CPU and newest Android operating system, the truth is that this year tablets have become a part of our daily lives.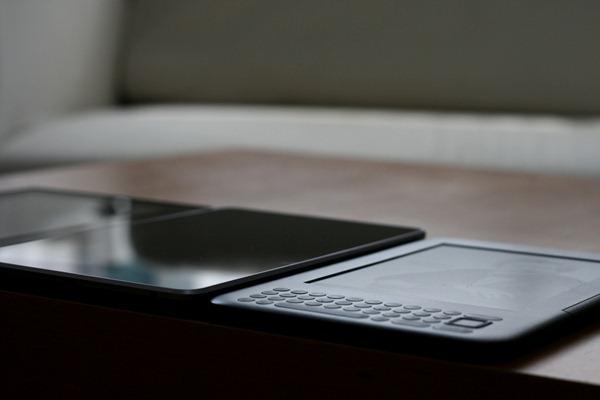 The good news is that the tablet market is finally getting to the point where you're going to get a tablet that will have the power to do almost anything you want to do, anywhere you want to do it, regardless of whether you're picking up an iPad or one of the dozens of lower priced alternatives.
With Microsoft Windows 8 coming to tablets later this month, the competition (and therefore the price) should really start heating up as we get close to the Christmas season. Dozens of companies are vying to carve out a niche in the tablet market, so the deals will be fast and furious and the biggest winner will be the consumer who can take their time to choose the product that best suits them. Whether it's for the avid reader who wants to do a little more than read books, or the videophile who wants to watch everything in 1080p quality wherever they happen to be, there's something for every budget.
While big name companies like Samsung, Acer, Asus, Motorola, Sony and others each have their own versions of tablets, some of the best deals these days can be had from smaller, lesser-known companies like Ainol, Coby, Cube, Onda, Hyundai and Sanei. Though you'll find customer service and repair issues harder to deal with, dollar for dollar these tablets can offer as much – and many times even more – than their bigger brand name cousins.
No matter which way you go or how much you spend, a tablet can change how you work, play and interact with the digital world around you. Bigger than a smartphone, more mobile than a laptop, perfect for travel or sitting on the couch, a tablet could fill that hole that you never knew existed. Do yourself a favor and, this Christmas, think about adding one to your list.
Images via gilipollastv and bertconcepts