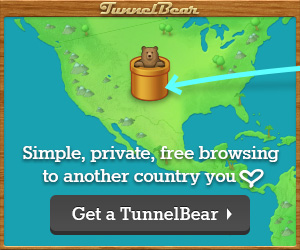 Ever since Skype grew from a small Estonian startup to being purchased by Microsoft for $8.5 billion eight years later, free calling apps haven't been in short supply. As internet connections have become faster, cheaper and everywhere, travellers and everyone else have been taking advantage of voice-over-IP (VoIP) systems like What's App, Google Voice and many others to save large sums of money on long-distance calls.
Typically, users download the application to their computer, smartphone or tablet, complete a signup process and are then able to make free calls to other users of the system via any available internet connection.
That's great, as far as it goes – but there are always situations when you're travelling where you'll need to call a real number. Whether it's the guesthouse in the next city, your bank back home or just an elderly relative who hasn't quite figured out what the internet is for, real telephones aren't going away any time soon.
International calling
Typically calls to actual phones don't come for free, especially when those calls are international. Skype, for instance, charges anything from 3c per minute to several Western countries, to over $1.60/minute to hapless Ascension Island. Google Voice is free for calls within the US, but not outside it. SMS, for those apps that support it, also isn't free. In short, if you want to make contact with an overseas phone, you're going to need to spend some money.
Unless, that is, you're using Yuilop.
We get approached to review international calling services all the time around here, and to be honest, most of the time there's little that's unique or interesting about them so we turn them down. I was intrigued when Yuilop got in touch, though, as there's one major feature that does make it stand out: the concept of credits.
You start with 5 or 10 credits when you sign up, enough for a few minutes on the phone to test things out. If you pester your friends and family to sign up, you'll get an extra 10 credits for each person that does.
After that, things start to get more interesting. As well as purchasing credits, you can also earn them just by receiving calls on your phone, or participating in promotions and sponsored activities run by Yuilop and its advertisers. The company was vague about the exact earning rates, saying only that it varied based on promotions and what country you were based in.
For those looking to buy credits, that feature is currently only available on iOS (coming soon to Android). The current pricing ranges from 99c for 40, through to $5.99 for 300 credits. For an idea of how far those credits will go, the company publishes its rates online.
Using Yuilop
So that's all great – but what's Yuilop actually like to use?
To find out, I downloaded the Android version of the app. Installation was quick and relatively painless, although it took a couple of attempts to get it to authenticate my Mexican mobile number properly. After that, I noticed that I had 10 credits already in my account, and quickly topped up with another 50 via a voucher code that the company provided to test the system with.
One aspect that frequent travellers may find annoying is the need to register a phone number with the app via SMS or phone before it can be used. There's also no way to change it after registration – you'll need to create a new account each time you change number and email Yuilop to have your credits transferred to the new account.
The one piece of good news here is that once an account is created – even by temporarily using someone else's phone if necessary – you can use the app to make calls on any other supported device.
Something else that will limit the use of Yuilop for travellers is the lack of an onscreen keypad while in a call. Many companies – especially the kind that are likely to need calling from the road, like banks – use automated services of some sort. If you can't enter your account number or press '0' to speak to an operator, you're likely to have a problem.
Real-world testing
Once I was all set up, it was time to test the app out in the real world.
My first call was to Dustin, who was on a mobile phone in Canada. It connected straight away, with minimal delays in the conversation. His voice sounded compressed, but was still easily understandable. I didn't hear any echo, but he did on his end about a second after he spoke.
Rate: 0.5 credits per minute
My second call was to a friend's mobile phone in New Zealand. Again the voice quality was reasonable, but the delay was more noticeable this time (around a second). Similar to the last call, I couldn't hear any echo but my friend could.
Rate: 4 credits per minute
My final call was to another friend, on her mobile in Thailand. In terms of delay this was the worst of the bunch, at least a couple of seconds. It didn't make chatting impossible, but I wouldn't have wanted to have a lengthy conversation like that. Audio quality was good, and an echo (again only on the other end) was present once again.
Rate: 3 credits per minute
All of these calls were made using the wi-fi connection in my apartment in Mexico, which is reasonably quick, albeit with occasional slowdowns – in other words, a fairly standard traveller's connection.
Conclusion
So what's the verdict?
Yuilop is a useful addition to the range of calling apps on the market. The opportunity to earn rather than pay for credits will appeal to those on a budget, and call quality in a typical travelling scenario was generally acceptable.
The app is easy to use and available on a wide range of platforms, and knowing exactly how much time you can talk for before making each call is useful. Free calls and messages between those with the app installed, although an expected feature, is always handy -  especially if Yuilop continues to grow and gain new users.
That said, there are several aspects of the product that need improving before we can wholeheartedly recommend it for travellers. The lack of an in-call keypad is a glaring omission, and the requirement to register each new phone number and get the credits transferred is unappealing for those changing countries regularly. Finally, the amount of delay and echo on calls is something that Yuilop is going to need to work on if it hopes to make the product truly shine.
Overall, we'd say that it's worth checking the app out to see whether it's something that will work for you. To that end we've got 100 vouchers to give away to our readers – just download the app and create an account, then top up with the code 4567 to receive an extra 50 credits to make calls with. Say hi from us…