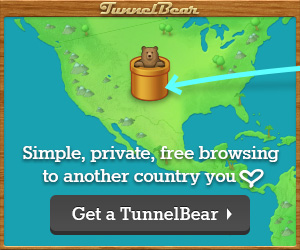 With all of the talk (around here, at least) of the big announcements at the annual CES trade show, it's hardly surprising that new gadgets feature heavily this week.  There's loads of exciting stuff on the horizon, from slick, multipurpose Bluetooth speakers to Android-based cameras with swappable lenses, small solar chargers that don't suck and insanely high capacity USB sticks – with price tags to match.
All in this, the "CES edition" of Travel Tech News for January 16, 2013.
Yes, another Bluetooth speaker – but this one is cool. Promise.
I know, I know – Bluetooth travel speakers are a dime a dozen these days, but this one is different.  No, really.
First off, the Pulse speaker – from Felt Electronics – is seriously small.  It clips onto the back of your iPhone/iPod via a special case for when you need decent sound on the go (yes, need), but also has a few other useful mounting options.  You can stand it up on any flat surface up to ~40ft away, for example, or clip it onto the sun visor or seatbelt in the car to give hands-free capability.
Oh, and it has a microphone, earphone socket and, thankfully, uses an inbuilt rechargeable battery.
As an added bonus the company also sells the Rewind retractable earbuds, which can attach to the speaker with a cartridge as shown in the photo. We like integrated sexiness like this.
The speaker is available for pre-order now, for $99 USD.
Android-based cameras move beyond point and shoot
We mentioned the first camera running the Android operating system back in August last year, and suggested that the idea would probably catch on with other manufacturers.  Well, it certainly has – several companies have jumped on board with the concept, releasing a variety of point and shoot cameras that can also play Angry Birds … amongst other things.
At CES, Polaroid announced the next logical step in the process – an 18 megapixel Micro Four Thirds (MFT) Android camera.  Like all such MFT devices the lens can be easily changed from the 10-30mm zoom that the iM1836 comes with, opening up a much wider range of photography options than any point and shoot.
The Polaroid model will be priced at a very aggressive $399 – cheaper than almost all standard MFT cameras.  This price doesn't come without a few limitations, though – unlike some of the other Android cameras such as the Samsung Galaxy Camera, it is wi-fi and Bluetooth only, with no option for a data plan.
Is this the best thing since sliced bread, or a solution looking for a problem?  Pre-production reviews are mixed to say the least, but in the end only time – and the market – will tell when the camera goes on sale later in the year.
A small solar charger that actually works? Surely not
I don't know about you, but I've never yet found a pocket-sized solar charger that actually does … well, anything much at all.  Any that I've tried barely seem to charge at all, even after hours or even days in the sun.  For me, at least, what seems like a great idea in theory has always failed in practice.
Wakawaka aims to change that, building on the success of the company's solar lamp that was funded through Kickstarter last year.  The new campaign has been massively oversubscribed, and it's perhaps no surprise – the Wakawaka Power apparently needs only to be left in the sun for a day (even at high latitudes) to be able to fully charge a smartphone and still have enough juice left over to power the inbuilt reading light for 10+ hours.
And, best of all, it's no bigger than the smartphone you'll be powering with it.
Various limited offers as low as $49 have now been fully subscribed on Kickstarter, but you can still receive one by pledging $69 USD.  Estimated shipping date is May 2013.
Ditch the hard drive – spend a fortune and use a USB key instead
We always talk about backup around here, and usually recommend using a hard drive as the best way of doing this.  Up until now, flash media like SD cards and USB sticks haven't really offered enough capacity to back up the entire contents of most people's laptops, and trying to split a backup across multiple cards and sticks is just too much hassle.
Well, things have just changed – if you have an insanely large bank balance, that is.  Kingston last week announced two new USB sticks with remarkably high capacities … and prices.
The company has already launched a 512Gb version of the DataTraveler HyperX Predator 3.0 (catchy name, right?), with an eye-watering retail price of $1750 – although Amazon is currently offering it for around half that.
Even more impressive is the 1Tb version, due out this quarter.  One can only imagine what that will cost.
Still, if physical space and robustness of your backups is a major issue – and price isn't – this is the way forward.  Let us know if you end up buying one…… we're expecting floods of emails.
Images via Felt Electronics, Polaroid, Wakawaka and Amazon