Sep

26
Tags
Related Posts
Gear We Like
Travel tech news: September 26, 2012
Messed-up iOS maps, internet restrictions in Iran, free in-flight internet on JetBlue and cellphones at 30,000 feet sadly edge a little closer.
All in this edition of Travel Tech News for September 26, 2012.
IOS 6 maps: prepare to get lost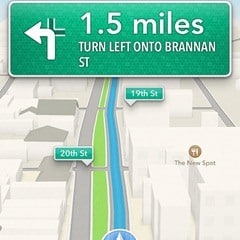 Along with all the hoopla surrounding the release of the latest iPhone a couple of weeks ago came an updated operating system, iOS 6.  Ever since people started upgrading their existing devices, a storm of criticism has been levelled at the new Maps application – and with good reason.
Coming up with a quality replacement for Google Maps was never going to be easy, and Apple hasn't even come close.  While turn by turn guidance is a welcome inclusion, it's not much use when the mapping data is woefully inaccurate.  Streets, buildings, rivers, parks, bridges, airports – it's not hard to find examples of pretty much anything that is incorrectly named, in the wrong place or is simply missing entirely.
Things are particularly bad outside the US, with even some of the largest global cities lacking in basic detail.  Even worse, public transit information – vital for travellers – has been removed entirely.  Things are so bad that an entire site has been set up to highlight some of the mistakes.
Until Apple has sorted out the mess – or Google releases its own IOS mapping app – we have to recommend not upgrading to IOS 6 if you use your iPhone for directions when travelling.
The internet in Iran becomes a little less free
We realise that Iran is (unfortunately) not the most popular of travel destinations, which is a genuine shame.  For the adventurous few who are making the trip to this Middle Eastern nation, however, a recent government announcement means that browsing the internet has become even more restrictive.
As part of a project to develop a 'National Internet' free of un-Islamic content, access to Gmail and secure versions of the Google search page were blocked nationwide earlier this week.  Social media sites like Facebook and Twitter are already regularly blocked, along with video sites like YouTube.
Sounds like another good reason to use a VPN, as far as we're concerned…
Oh great, in-flight cellphone use is getting closer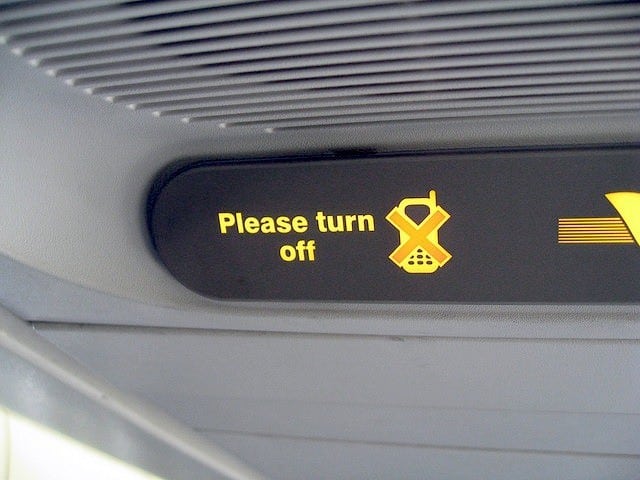 As if the announcement of Virgin Atlantic's limited in-flight mobile use a couple of months ago wasn't bad enough, Boeing has now said it is installing cellphone and wifi connectivity kits on all new 747 and 777 aircraft.  787′s already have the functionality, and even new 737′s are being evaluated as an option for such an upgrade.  Just what we (don't) need.
For once the FAA's notoriously slow approvals process could be a good thing for travellers that want a little peace and quiet – there's still no sign of general approval to use mobile devices inflight any time soon from the US government agency.
JetBlue announces free in-flight wifi
On a related – and in my opinion, far better – note, an internal company email suggests that US carrier JetBlue will roll out a free high-speed wireless internet service on its planes during the first quarter of next year.
Eschewing the existing in-flight internet model used by other carriers, both in terms of technology and price, JetBlue has opted for a satellite-based service that was apparently around six times faster in (fairly vague) page loading tests.  Even better, the service will be free until at least thirty planes have been outfitted with the new service, and will probably remain free for basic email and web tasks after that.
What this means in the long run for existing airborne internet providers like Gogo – which recently raised its prices on some flights – remains to be seen.
Images via netzkobold, Örlygur Hnefill, Kai Hendry and Paul Lowry