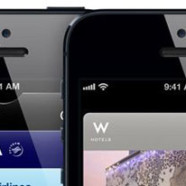 Sep

14
Tags
Related Posts
Gear We Like
What's New in the iPhone 5 for Travelers?
September 12th, 2012 was yet another big day in the world of tech as Apple announced their new iPhone 5.  Unlike releases of the past, most of the secrets were out of the bag before the big reveal at the keynote.  Not only that, but the iPhone 5 has been given a lukewarm reception all around.  I guess we're just hard to please.
The new iPhone 5 is a bit faster, a bit taller, a bit thinner, and with a screen that is a bit bigger than the iPhone 4S.  And you can order one today.  You know that part already.
There are some new features that will appeal to the traveler at least.  While some will be iPhone 5 only, other software updates baked into iOS6 may breath life into your current iPhone if you're not ready to upgrade quite yet.
Improved Camera on the iPhone 5
Though not a revolutionary feature, the "most popular camera in the world" has a couple of tricks up its sleeve.  First, an integrated panorama mode makes taking those wide landscape shots a breeze, integrating what some 3rd party apps have done for some time.
An improved front-facing camera will make video calls more of a pleasure.  The front-facing camera now supports 720p video recording, and better self portraits… if you're into that.
Lastly on the camera tech, Apple is boasting faster photo capture, better low light performance, and improved video recording as well.  Three things the iPhone 4S was already pretty good at, but we'll save judgement on this until after we get our hands on one.
Worldwide LTE Support for the iPhone 5 (sort of…)
In what was a bit of a surprise, Apple announced LTE support for the iPhone 5, covering a number of carriers. LTE is a newer wireless data technology that offers faster data speeds.
As we've covered in the past, LTE support in a mobile phone is hardly a "world" feature, as many different technologies and bands are incompatible with each other.  Not only that, but depending on which version of the iPhone 5 you pick up (there are three…), you will have access to a different set of partners around the world.  A pain for a traveler.
Probably not a feature to run out and buy a new iPhone for, but could be an added bonus if you're picking up the right one for your main travel destination.  Here is a list of the current providers supported.
iOS 6 Passbook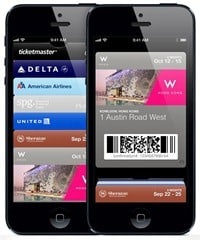 While not an iPhone 5-only feature, the "Passbook" looks to be the key upgrade for the traveler.
Passbook, which is baked into iOS6 that older iPhones will be able to upgrade to beginning on September 19th, will keep your gift cards, award cards, things like movie tickets, and wait for it… airline tickets, all in one place.  Not only that, but you'll be able to scan your phone and leave those annoying cards at home.  No more losing those boarding passes either…
It may take some time for airlines and other companies to get on board, but you can bet that it will be a priority for them to join the club quickly. What it'll do to third party apps like Award Wallet or Trip It remains to be seen.
We're scratching the surface on what this feature alone do make for the traveler.  Stay tuner for more on the Passbook in the coming weeks.
Will you be buying an iPhone 5 in the coming months?
All images via apple.