It's a bit of an irony that the best gadgets for taking photos are the most frustrating to back up.
With a couple of taps, any traveler with a cheap smartphone can start automatically saving their travel shots to cloud services like iCloud or Google Photos. Throw in a low-cost USB adapter for Lightning or USB C, and they can copy photos to a memory stick just as easily.
The serious photographer with a high-end DSLR or mirrorless camera, however? They've got more hoops to jump through, especially while out in the field where conditions are tough, time is short, and carrying a laptop can be impractical at best.
Often, those with the most to lose from not backing up their photos are the ones least likely to do it regularly. With a bit of preparation and the right gear, though, keeping those valuable photos safe can be simple and speedy, even when your laptop is thousands of miles away. Here's how to do it.
Back Up Straight From the Camera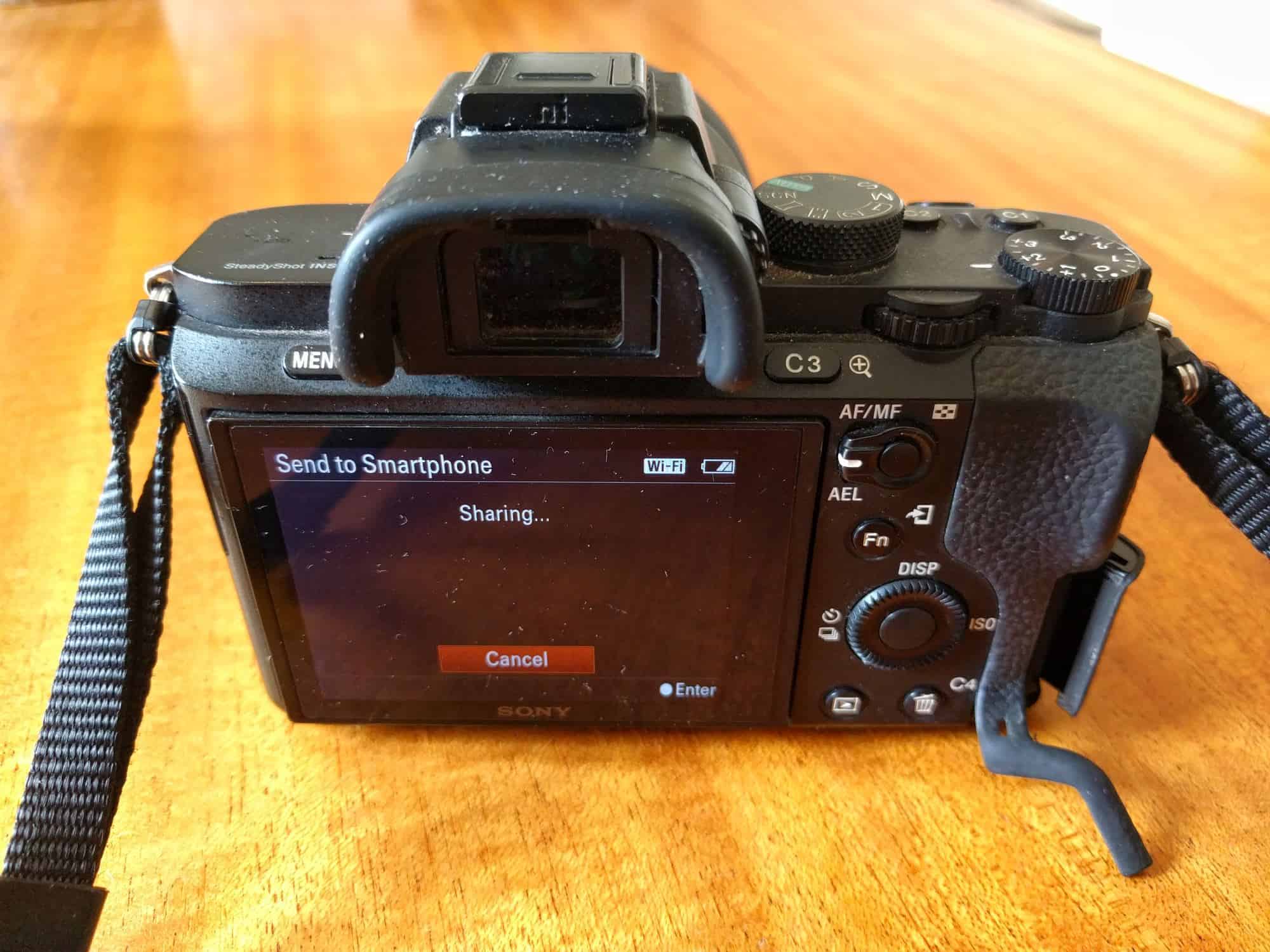 Most high-end cameras, and many mid-range versions, now come with some kind of Wi-Fi ability built in. Exactly what that lets you do depends on the model, but typically, it at least means you can connect to an app on your phone or tablet.
Generally, you'll set a wireless network name and password on the camera, then connect to that network from your other device. Sometimes you can connect both gadgets to an existing network instead, or use Bluetooth rather than Wi-Fi.
Regardless, once you're connected, the app will then let you send some or all of your photos from your camera to your device. Unless you've got many hundreds of them to move across, the copying usually finishes in a minute or two.
If your camera supports it, this is a simple way of keeping on top of your photo backups. Since it takes so little effort, it's easy to do before bed each night or when you're about to head out in the morning.
For professional photographers (especially those shooting in RAW mode) or shutter-happy amateurs, the limiting factor is free space on your device. While there are ways to add extra storage to those devices, if you're looking to back up tens or hundreds of gigabytes of photos (or are traveling without a smartphone or tablet), you may want to keep reading.
Back Up From Your SD Card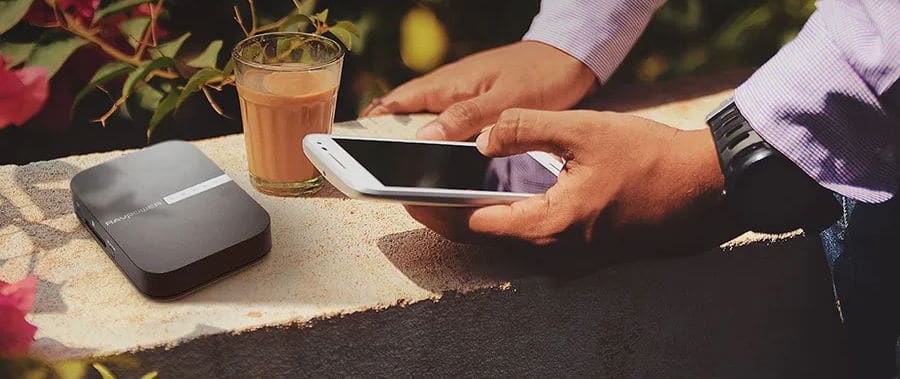 If your camera doesn't have Wi-Fi support or the above method doesn't suit for some other reason, there's a flexible alternative: backing up from the SD card.
There used to be a few different companies catering to people who wanted a portable hard drive with an inbuilt SD card reader that didn't need to be connected to some other device to work. These days, however, not so much.
The company behind the Gnarbox 2 has gone out of business, and the Western Digital My Passport Wireless Pro has been discontinued. That's a shame, as it was one of the rare portable drives that let you automatically back up an SD card just by pushing a button on the front of the drive.
That doesn't leave much in the way of dedicated solutions, but there's a slightly less slick option that will cost you a whole lot less. The RAVPower Filehub does a few different things, one of which is letting you use the inbuilt card reader to copy files from your SD card to a USB stick or portable drive.
A button on the side automates the copying process, and because the Filehub has its own battery and software, it doesn't need to be connected to a laptop or phone to work. It can even act as a (small) emergency USB charger if needed. We reviewed it here.
Sure, it means you have to carry two separate devices, the Filehub and your choice of storage, but you're not talking about a lot of size or weight even so. It's also far cheaper than either of the dedicated gadgets mentioned above, so even if they were still available, this would be a better option for many people.
Back Up to a Phone or Tablet
If you're traveling with a phone or tablet, you can also back up your SD cards directly to them. It's a cheap and cheerful approach, since you're not paying for extra storage. Just make sure you've got enough spare capacity on your mobile device to store everything!
So there you have it. While backing up camera photos requires a bit more effort than those taken on a phone or tablet, it doesn't have to be a huge pain in the you-know-what.
As long as you've got some charge left in your gadgets, all of these approaches will work no matter where you are. There's no need to find a wall socket, internet connection, or anything else.
Just backup and go, safe in the knowledge that a stolen camera or corrupted SD card isn't going to completely ruin your trip.
---
Main image via Robert Cooke, Filehub image by RavPower.