I often wonder how we ever made it through life without a map on our phones, both at home and especially in a foreign country. When it comes to travel, smartphones aren't just good for finding the quickest route around a new city, however. For many people they've replaced printed guides entirely.
You can now have all the information you need just a couple of taps away, from a guide to the best museums to a list of great restaurants, calling a cab to tracking down hidden bars and cafes, and much more.
That's as true for Barcelona as anywhere else. Even if you don't speak Spanish, downloading a few apps before your trip lets you make the most of this beautiful and vibrant city, and we've rounded up the best of them here.
Worried about not having data roaming? Most of these apps can work offline. For those that don't, you can either rely on Wi-Fi, which is fairly common in bars and cafes, or buy a SIM card for your time in Spain.
Moving Around Barcelona
While Google Maps works well in Barcelona, if you want more precise information, including disruptions, download TMB App instead. TMB stands for Metropolitan Transport of Barcelona, which runs public transport in the city.
The app has bus and metro times, operating hours, maps, alerts and everything else you need for your journeys around Barcelona. There's even a "promotions" tab that allows you to win free tickets to cultural events, and app is available in six languages including English, Spanish, and German.
Citymapper, which integrates data from all urban means of transport, is another solid option to find your way around the city. One of the best things about the app is the timely notifications when you need to get off or switch lines.
---
Finding the Best Spots in Barcelona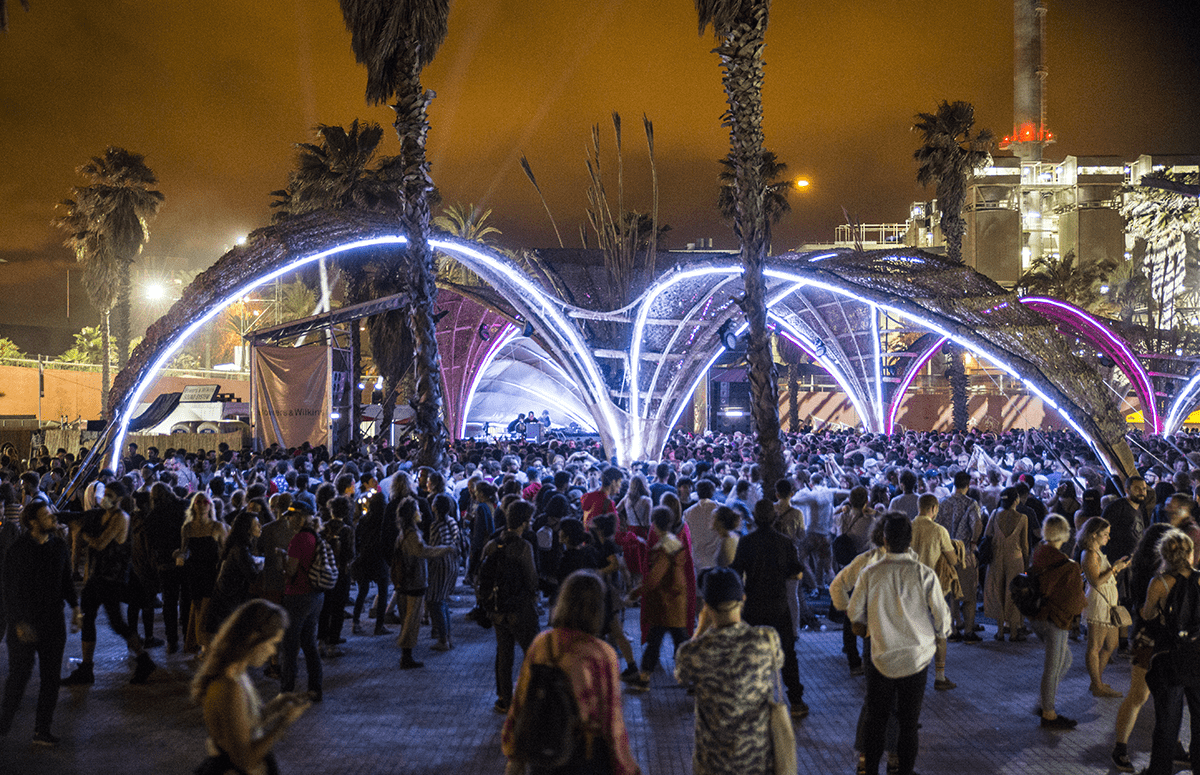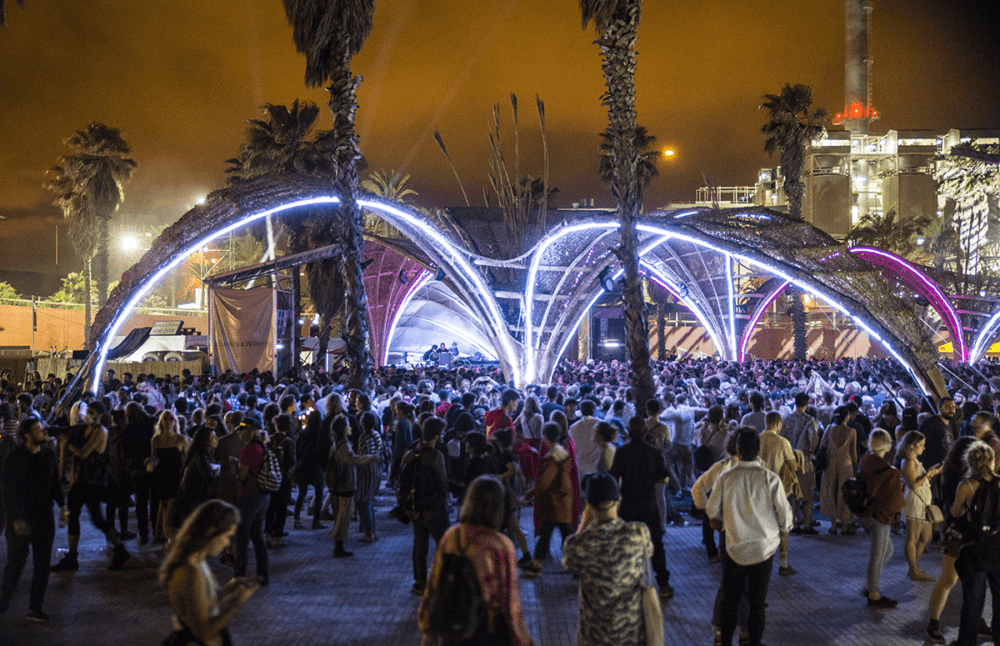 Are you an indie type with an eye for design? Miniguide might be for you. This "hip guide by locals" is a great resource when it comes to finding places worth checking out. It offers a wide selection of things to do, and you can refine your search to see, for example, LGBT, romance, or nightlife-related events.
Barcelona is arguably home to the best cafes in Spain, and Miniguide takes advantage of it by also offering a selection of specialty coffee spots. There's a helpful "near me" option so you don't need to wait long to get your caffeine fix, and each listing comes with a useful description so you get an idea of what you'll find.
The one disadvantage with Miniguide is that you'll need to be online to be able to use it.
Another option worth mentioning is Coolmapp. It takes a little while to download, so be sure to download it over Wi-Fi before you leave home. Once you're done, though, you'll have access to a ton of — as you'd expect — cool places and events.
You can even download an offline map so you don't need to worry about using data. However, while it's definitely a great resource, you'll need to upgrade to the full guide (9.99€) to be able to access most of Coolmapp's content.
Coolmapp: iOS, free / €9.99
---
---
Barcelona Travel Guides
The Barcelona Art & Culture app doesn't have the slickest design, but it's one of the most content-rich and interesting free apps on Barcelona out there.
Authors Dana Facaros and Michael Pauls had been travel writers for many years before they launched their own travel app. The result is a comprehensive, culture-focused tool that will restore your faith in travel apps — at least it restored mine, after a very disappointing experience with Barcelona's official tourism app and its annoying pop-up windows.
Facaros and Pauls summarize it well: "We don't do hotels and restaurants and shopping; instead, we offer a cultural companion that can enrich your visit like no other guide, on paper or pixels."
It's also worth checking out Ulmon's City Guide for Barcelona. This app has customization options for specific subjects that interest you, like history, architecture, or landmarks. You can also create a list of must-see places within the app, to generate your own itinerary.
---
---
Eating Out in Barcelona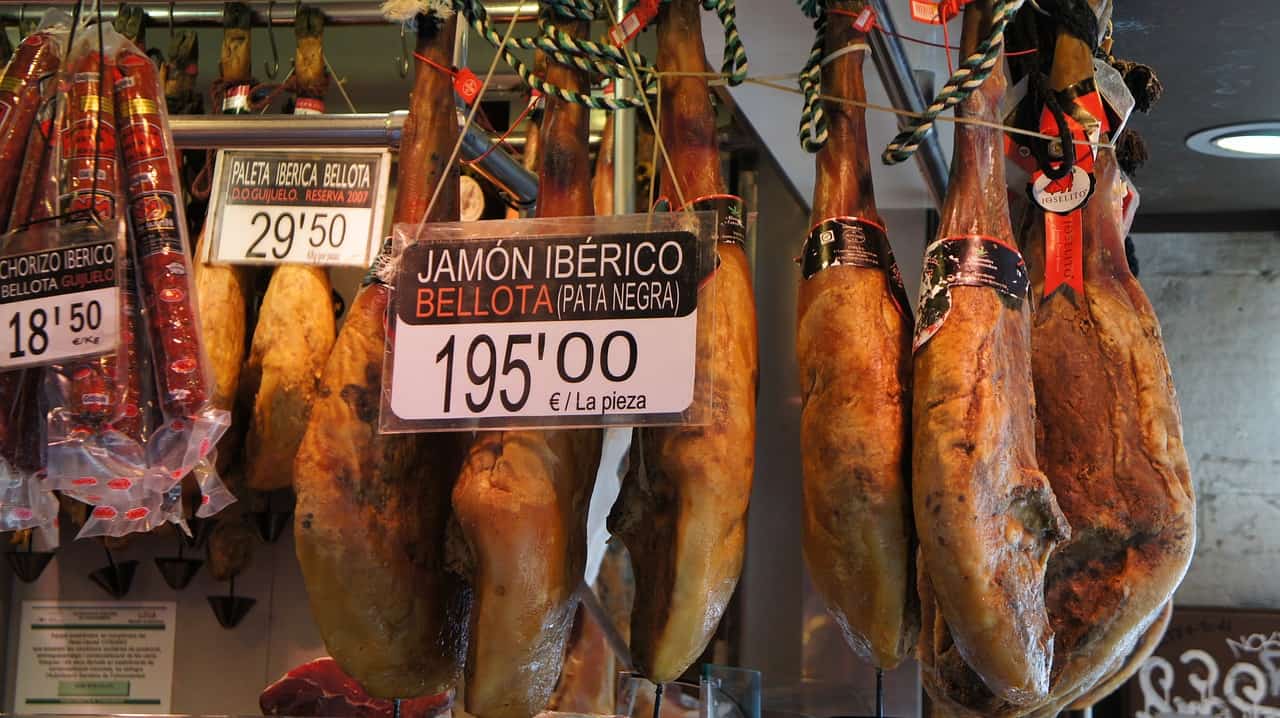 Overwhelmed with all the good food in Barcelona? No surprises there — the city is home to over 2,200 restaurants. Thankfully, The Fork app makes finding a great place to eat a little less daunting.
Using reviews from TripAdvisor (which acquired the site in 2014) and adding a range of filters, you can book directly through the app. Many restaurants offer a discount of up to 50%, and you'll receive reward points with each booking that you can redeem on future meals.
The Fork: iOS and Android, free
---
Getting Around Barcelona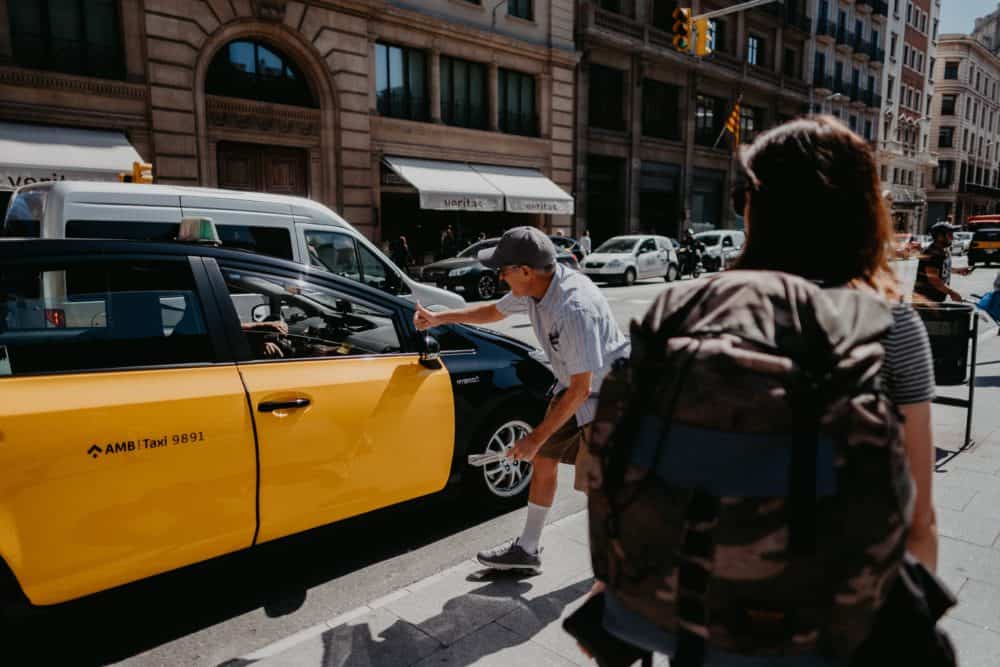 Barcelona locals often use taxis to get around the city, and there's a reason for that: they're affordable and convenient, especially after midnight on weekdays when the metro has stopped running.
Most of the time you won't have any issues finding a free taxi on the street (look for the green light) but FreeNow has the advantage of letting you easily book a ride in advance, and pay for it directly right from the app.
FreeNow: iOS and Android, free
Communicating
Concerned your high-school Spanish won't get you very far in Barcelona? While many people speak English well, there will likely be a few occasions when you'll need Spanish to communicate. Google Translate lets you take a photo of the menu, or type or talk into your phone, and it will display or speak back a translated version for easy sharing.
Need to translate the other way? There's even a conversation mode, so both you and your waiter can speak into the phone and understand the translation. Ordering that ración de jamón ibérico has never been easier.
Google Translate: iOS and Android, free
---
Images via Davide Pietralunga (Font Màgica in Barcelona), Walkerssk (Barcelona city view), Michael Bomke (taxi in Barcelona), Toni Rosado-Ambient Primavera Bits (Primavera Sound) and HeikeKaldenbach (jamón serrano).