Sleep is important—really important. Not getting enough sleep worsens our memory, reduces our attention spans, makes us irritable, torpedoes our energy, and harms our decision making.
Failing to prioritize sleep on the regular increases our risk of developing cardiovascular disease, mental health disorders, diabetes, obesity, and more, and insufficient sleep is tied to a greater overall risk of death. Basically, those of us who are sleep-deprived are more likely to die than those who aren't.
Human beings need a quality sleep every night, but how do we know if we're getting it? If you're getting to bed early but still waking up groggy and irritable, what are you doing wrong?
Enter the sleep tracker. These devices measure a range of metrics related to the quality of our sleep, and can either be worn while you sleep (in the form of a ring or wristwatch), or sit underneath your mattress.
Regardless of where you place your tracker, what's more important is what it's actually tracking. Simple sleep tracking apps on your phone only track movement, which doesn't provide enough data to properly analyze sleep quality. Devices that also measure your heart rate and skin temperature are more accurate.
Let's take a closer look at some of the best sleep tracker rings, watches, and tracking pads.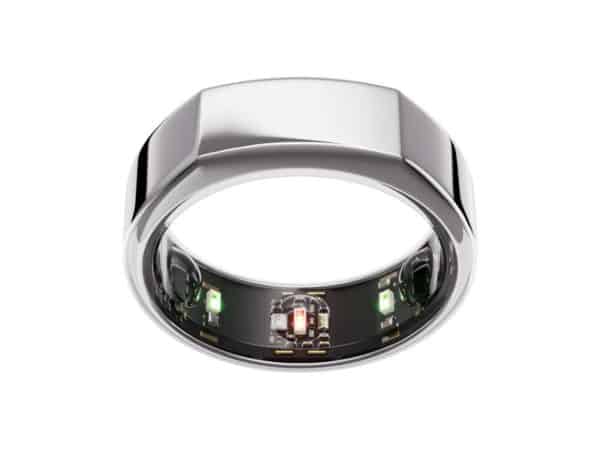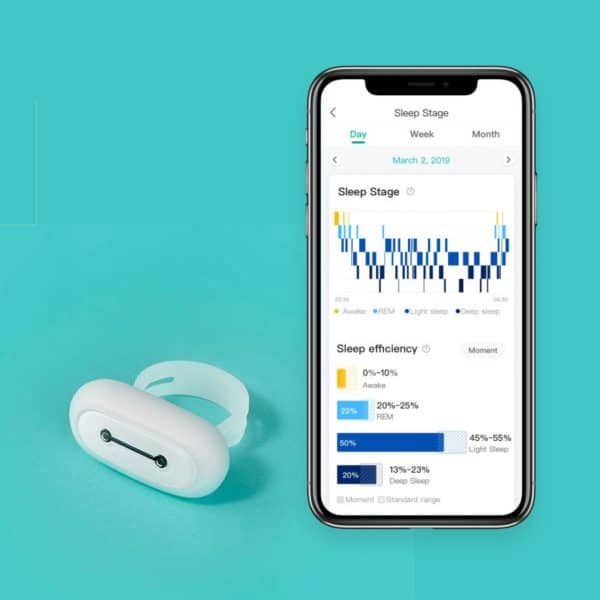 Sale
Sale
Best Sleep Tracker Ring: Oura Ring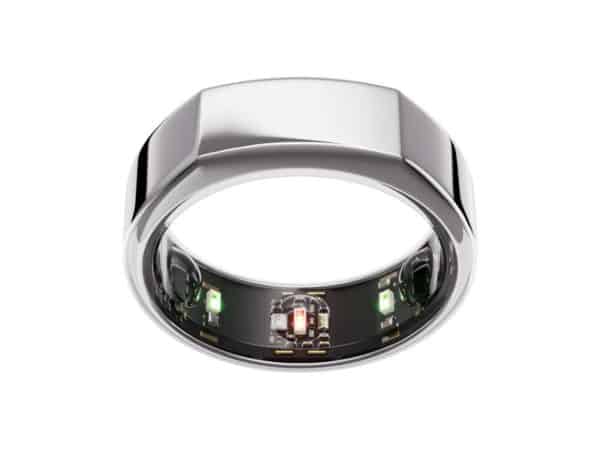 The Oura Ring has some of the best wearable sleep tracking technology available. It measures your heart rate and variability directly from your finger to provide a more accurate reading than other options, such as a watch or necklace.
It also measures skin temperature, which can reveal indications of stress, oncoming illness, and period cycles. It's designed to adapt to you, so it won't just say if you're above or below the average compared to others—it bases recommendations and alerts based on your own norms.
Oura combines all of your collected data, including sleep duration and quality, to provide you with a "readiness score" that lets you know how physically ready you are for the day. On any given day, this data can let you know how prepared you are for a workout or how likely you are to study effectively.
The ring needs to fit snugly over your finger, so once you choose to make a purchase, Oura sends you a free sizing kit. Despite being lightweight, at just 4-6 grams depending on its size, it has a up to a seven-day battery life. Depending on the size of the ring, it takes 60-80 minutes to charge the ring from empty.
It's also water-resistant up to 100m, so you don't need to take it off for regular activities like bathing, washing your hands, doing the dishes, or swimming.
With the Oura monthly membership program ($6.99/month), you gain full access to detailed data, custom recommendations, and guided sessions such as meditations. Once completed, you'll receive data on how your body responded to those sessions.
Without the membership, you'll still receive basic personal data, but to make the most of the Oura ring, you'll want full access. If you are purchasing for the first time, you'll get six months of the membership program included for free.
The latest version (gen 3) of the ring comes in two versions: the original "Heritage" style with a flat section on the top, and a completely circular "Freedom" version that costs a bit more. They're identical on the inside, so pick whichever one has the most aesthetic appeal for you.
Runner-Up, Best Sleep Tracker Ring: Go2sleep Ring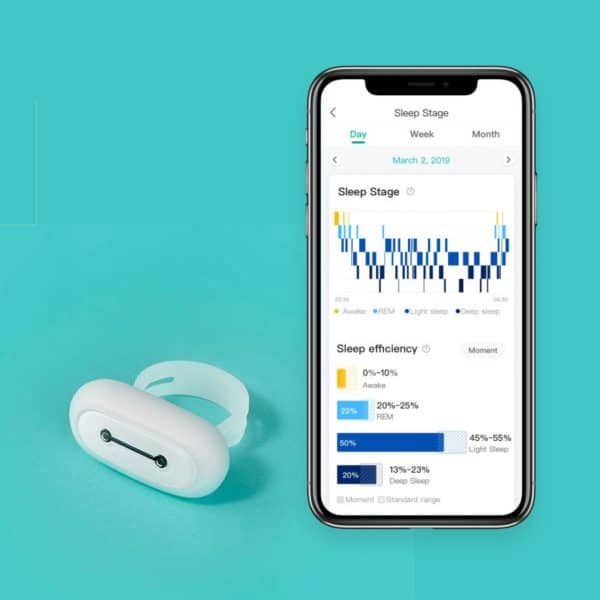 Undeniably, the Oura ring doesn't come cheap. If you're looking for a more budget-conscious option, we recommend the Go2sleep ring, at around one-third of the price. It's useful for sleep data and general health information alike, since it tracks both heart rate and blood oxygen (SpO2).
Vibration warnings/feedback will alert you to various health issues, including if your heart rate or blood oxygen level is abnormal during sleep. You can view your data and health insights on Windows PC, Mac, iOS, or Android.
As with the Oura, the ring uses your data to produce a daily readiness score, which can be used to determine the best time for exercise or focused work. The battery lasts for about three nights and fully charges in around two hours with the included magnetic charger.
The lightweight silicone ring weighs only six grams. It's IP67 water-resistant, and also includes a handy "find ring" option should you ever lose or misplace it.
While the Go2sleep doesn't have the same sleek design or fancy extra features as the Oura, it provides an easy way of tracking your sleep (and other health metrics) at a much lower price. For many, that's a trade-off worth making.
Best Sleep Tracking Watch: Fitbit Sense 2
The Fitbit Sense 2 is the best wrist-based sleep tracker available today. It tracks heart rate and blood oxygen (SpO2) as well as skin temperature. It also has a stress manager and electrodermal activity (EDA) tracker that measures stress levels via minute electrical changes on your skin.
A daily readiness score is provided based on a combination of factors to let you know how ready you are for your day. The battery lasts 6+ days, with a full day's charge gained in an impressive 12 minutes. Thanks to the inbuilt microphone, snore tracking is also available.
As you'd expect from Fitbit, the Sense 2 has a number of additional features beyond sleep tracking. There's activity tracking with a built-in GPS, along with support for Google Assistant and Amazon Alexa. It's also water-resistant up to 50 meters, so you don't need to worry about rain, dishwashing, or swimming.
The associated Fitbit app is available for iOS and Android, and provides a wealth of information in an easy-to-digest way. Fitbit Premium is also available, costing $9.99/month or $79.99/year after a six-month free trial.
Most people get enough from the standard app without needing to stump up for a Premium subscription, but if you do, you'll get access to advanced sleep tools, personalized insights, customized health programs, mindfulness content, and video workouts.
Buy on Amazon
Runner-Up, Best Sleep Tracking Watch: Fitbit Charge 5
For a bit over half the price of its big brother, the Fitbit Charge 5 does a surprisingly good job of sleep tracking, measuring many of the same metrics as the Sense. It tracks heart rate, blood oxygen (SpO2), electrodermal activity, and skin temperature to give you accurate sleep and health insights.
Just like the more-expensive model, the Charge 5 has built-in GPS for runs, hikes, and bike rides, and it's swim-proof up to 50m. What it's missing is heart rate alerts, snore tracking, and a few other features like voice assistance and inbuilt storage that don't affect sleep tracking.
The battery lasts up to seven days, and charges to full in one to two hours. You can view your data in the usual Fitbit app, and again, Fitbit Premium can provide additional insights, guidance, mindfulness content, and workout videos.
While many people will opt for the Sense due to its smartwatch features, if all you need is a good sleep and activity tracker from a well-known brand, the Charge 4 makes a lot of sense.
Buy on Amazon
Best Sleep Tracking Pad: Withings Sleep
If wearables aren't for you, your best bet is the Withings Sleep. This flat pad sits directly under your mattress to track sleep cycles and heart rate, and it can also detect snoring and other breathing disturbances like sleep apnea.
The pad is compatible with most mattresses, including spring, latex, foam, and memory foam 4-15 inches high. It doesn't require charging as such, instead remaining plugged in to a wall outlet via the included USB power adapter.
You can view your data and recommendations through the Withings Health Mate app, available for Apple and Android. The tracking pad can also be integrated with If This Then That (IFTTT) to control other smart devices, such as bedroom lights or a thermostat.
Although the snoring/sleep apnea tracking is useful, and there's some convenience gained from not needing to wear or charge the sleeping pad, the other sleep data isn't nearly as accurate as that from a device that's able to rest against your body.
Buy on Amazon
Final Thoughts on Sleep Trackers
Sleep tracking devices have come a long way in recent years, and are much more advanced than the simple movement data collected through your smartphone. With the best of them, a comprehensive combination of data provides you with a holistic view of how well you're sleeping, and your overall health.
For the most accurate data, look for a sleep tracker that tracks your heart rate (both variability and resting pulse) along with your skin temperature. After that, choosing which device is right for you comes down to personal preference. What type of wearable will you actually wear on a daily and nightly basis?
If you want a ring option, the Oura Ring is easily the best choice. For those who prefer a watch, or are looking for a smartwatch that does many other things as well as tracking sleep, the Fitbit Sense 2 is the way to go. And, if you can't handle any wearable tech whatsoever, the Withings Sleep pad is your best bet.
---
Main image via Andrey_Popov/Shutterstock.com, Oura Ring image via Oura, Go2sleep image via SleepOn, other product images via Amazon