There's no doubt Airbnb has changed the way many of us travel, and for good reason. When you stay in someone's home, you get a different type of experience to a hotel or hostel. You get a glimpse of daily life in your destination, and if you're sharing living space with a local, an invaluable opportunity to learn about the country you are visiting.
Despite its fame, though, Airbnb isn't the only way to find good short-term rentals. Since it launched, a wealth of similar websites have popped up, each with their own particular take on matching travelers with non-traditional accommodation.
Are you traveling to China? Do you have special requirements? After luxury, outdoor, or mobile accommodation? If so, check out the following nine Airbnb alternatives. Chances are there's one out there to suit your next trip.
For Specific Countries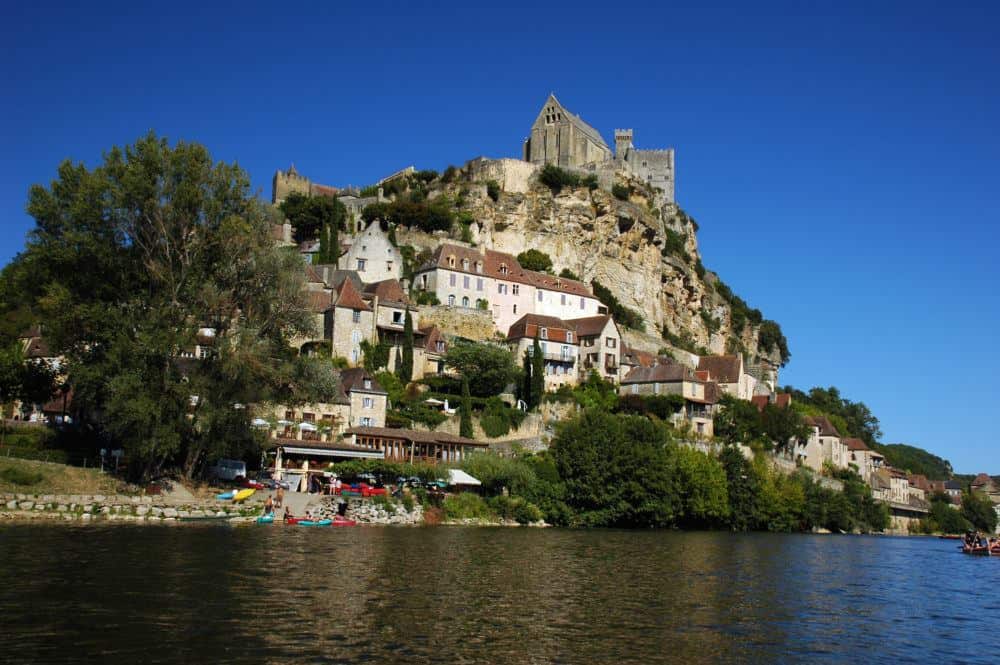 Tujia
Tujia has been making headlines in the last few months as the biggest thorn in Airbnb's side, and rightly so. Despite Airbnb's efforts to woo the Chinese market, Tujia simply has far more places available. For this reason alone, Tujia is worth checking when planning a trip to China, since you're bound to find more options on the site.
Despite being focused on Chinese travelers, it's also available to foreigners, using their passport to sign up. Keep in mind you may have to navigate the site in Chinese, although HomeAway has partnered with the site to help expose its listings to non-Chinese speakers, so a few listings can be accessed in English through HomeAway.
PureFrance
If you're planning a trip to France, chances are you know the stereotypes, and might have even imagined living some of them yourself. After all, who wouldn't dream about drinking wine, and eating cheese and baguettes, on the patio of a rundown yet charming château?
PureFrance sets out to help you do exactly that. The site covers all regions of the country, with all types of accommodations from villas in Côte d'Azur to Loire châteaux. You can review the specific requirements for each rental online, knowing exactly what you're getting into when you sign on the dotted line (which you can do online, too).
TopRural
For a quintessentially Spanish experience, check out TopRural, an Airbnb-esque service that exclusively lists country houses around Spain. This type of "escape to the countryside" holiday is very popular among locals, who take advantage of the wide selection of rural accommodation for everything from long weekends to full-on months away.
Traditionally unknown to foreigners, and often unavailable unless they speak flawless Spanish, TopRural makes this type of accommodation available to all. The site lists properties in different regions of the country, across all budgets.
Keep in mind that this type of accommodation isn't available on a room-by-room basis. You'll need to rent out the entire home if you want to stay in it.
For Travelers With Special Requirements
Handiscover
Handiscover's mission: to open up the world to people who may need a little extra help exploring it. This site lists accommodations across the globe that are suitable for people with different physical abilities.
Whether you (or your travel partner) have difficulty going upstairs, or flat-out can't climb them, Handiscover will put short-term rentals at your feet (or wheels).
Launched in 2015, the site is the brainchild of Sebastien Archambeaud, who travels a lot with his family, including his son who has muscular atrophy. Handiscover started in the UK and Sweden, and has slowly grown to cover other countries in Europe, including France, Spain, and Croatia.
Kid & Coe
Traveling with kids can be a fantastic experience, but it's not without its challenges. Imagine sharing your room with a toddler with an early bedtime, or a teething baby, and you can picture one miserable night (or several) for everyone involved.
Even big accommodation providers often have few alternatives for families, as found by family traveler Zoie Kingsbery Coe. After years of traveling with her family, she got fed up with struggling to find a short-term rental site that included suitable places,  so she decided to found one herself.
Kid & Coe started in 2013, and has since grown to include over 500 properties from France to Brazil. Most places tend towards the luxury side of things  (think around US$400 a night for a home that can accommodate four), and pay attention to kid-friendly features like toys or ample playing space. Listings also add notes about the surrounding area, such as parks or playgrounds.
If You Want Extra Services
SweetInn
If you enjoy the privacy of a rental but miss hotel-style services (such as daily cleaning, room service, or the increasingly-common Nespresso machine) SweetInn is the answer. This French-Israeli company, with some 350 properties around Europe and Israel, offers you exactly that: the rental experience, with hotel amenities.
The main reason it can do so is that SweetInn leases the apartments itself, rather than just acting as the middle man between owner and renter. This allows for a more consistent, reliable service. It currently employs over a hundred people, who will be there to bring you in-room breakfast or take care of your laundry.
Focused on leisure travel, prices are also affordable. You can snag a 2-bedroom, 2-bathroom apartment in Lisbon, for example, for 100€ a night.
Luxury Retreats
Looking to up the ante for your next vacation? Getting ready for a special trip, or just want to splurge? Luxury Retreats is there for you, offering a one-stop site to book luxury properties in over thirty countries.
As you probably guessed, these rentals come with a steep price tag, starting around $1,000 per night and climbing much higher. You do get what you pay for, though: can you imagine waking up in an oceanfront villa in the Maldives, or a countryside mansion in Tuscany? With Luxury Retreats, you can live it.
If You're After Something Different
Glamping Hub
If you're sick of generic hotels and apartments that look like IKEA showrooms, check out Glamping Hub. Despite the name, the site includes more than just snazzy camping options. From yurts to treehouses and barns, Glamping Hub offers an unforgettable collection of rentals on four continents.
The company focuses on accommodations close to nature, and many of them are pet-friendly in case you want to bring your best friend along. Prices vary wildly depending on the specific rental. You can get a tipi in Texas for $70 a night, a treehouse in Thailand for under $50/night, or pay over $1,000 to stay in a renovated barn in upstate New York.
Outdoorsy
Fancy a road trip through the US? If so, Outdoorsy lets you bring your accommodation with you. The company offers owner-to-renter RV hire, including trailers, fifth wheelers and motorhomes. The site provides checks for all drivers, as well as providing insurance for both renters and owners of up to a million dollars, and 24/7 roadside assistance.
Renters can look for RVs according to their required pickup or drop-off location, available all around the US. If you'd rather rent from a RV rental company, Outdoorsy also offers a corporate service, Wheelbase, that's worth checking.
---
Have you used a short-rental alternative to Airbnb? Would you recommend it?
Images via afi_cht (door key), Pug Girl (houses in Dordogne, France), Staffan Scherz (family travel), Outdoorsy (dog in RV), SweetInn (lobby)