Colombia is a treat for travelers. After decades of unrest, the country is now becoming one of South America's favorite destinations.
Wedged between the Caribbean, the Andes, and the Amazon jungle, Colombia has a varied landscape, with something to offer every visitor.
With such diverse geography, I feared keeping in touch could be tricky. Thankfully, my worries were unfounded: Colombia has a robust mobile network, and more than decent data speeds.
Need travel insurance for your time in Colombia? We currently use HeyMondo, thanks to its comprehensive coverage options, competitive pricing, and the ability to buy or renew a policy while outside your home country. Residents of most countries get a discount with this link.
Companies
---
We recommend Claro for most travelers
A Colombia eSIM is often the best option if your device supports it
---
Claro has the largest network in the country, with the widest LTE coverage and nearly 50% market share. It's the most reliable option.
The other main companies are Tigo and Movistar, which also have good coverage, albeit not quite as extensive as Claro. ETB and Avantel have a smaller presence, and resellers like Virgin Mobile and Móvil Éxito round out the picture.
Claro, however, will likely be the first carrier you come across, since it has the most customers and vendors selling its services.
While this article is about buying physical SIM cards, if you have a recent iPhone or other supported device, the best way to get connected in Colombia may be to buy an eSIM instead.
We've written an explainer of what eSIMs are all about if you're not familiar with them. Because they're software rather than a plastic card, you can buy before you leave home, avoid the hassle of kiosks and phone stores entirely, and get connected as soon as you land.
These days, we use
aloSIM
: easy to buy and set up, it's a simple, low-cost way of staying connected when you travel. You'll get a discount on your first purchase with the code
TMA
.
How to Buy a Prepaid SIM Card in Colombia
---
I didn't see any official store or kiosk to buy SIM cards at Bogotá's international airport, although as I discovered later, you can apparently do so at one of the gift shops in the arrival hall. In the end, though, it didn't cause much of a problem.
The most reliable place to get one is in the carrier's official retail stores. In the case of Claro, though, you can also drop into an Oxxo (the Mexican convenience store chain, which is also present in Colombia). Many Oxxos will have a little booth selling Claro SIM cards — I didn't see any for other networks.
I chose to go this route, in the historic neighborhood of La Candelaria, and it was extremely simple. The sales attendant explained my options, and helped me set up the SIM card. I showed my passport and gave my hostel address to register the account.
The whole exchange was done in Spanish (since that was both our native languages), but while I was paying, I heard another traveler start his own SIM card purchase in English with no problems.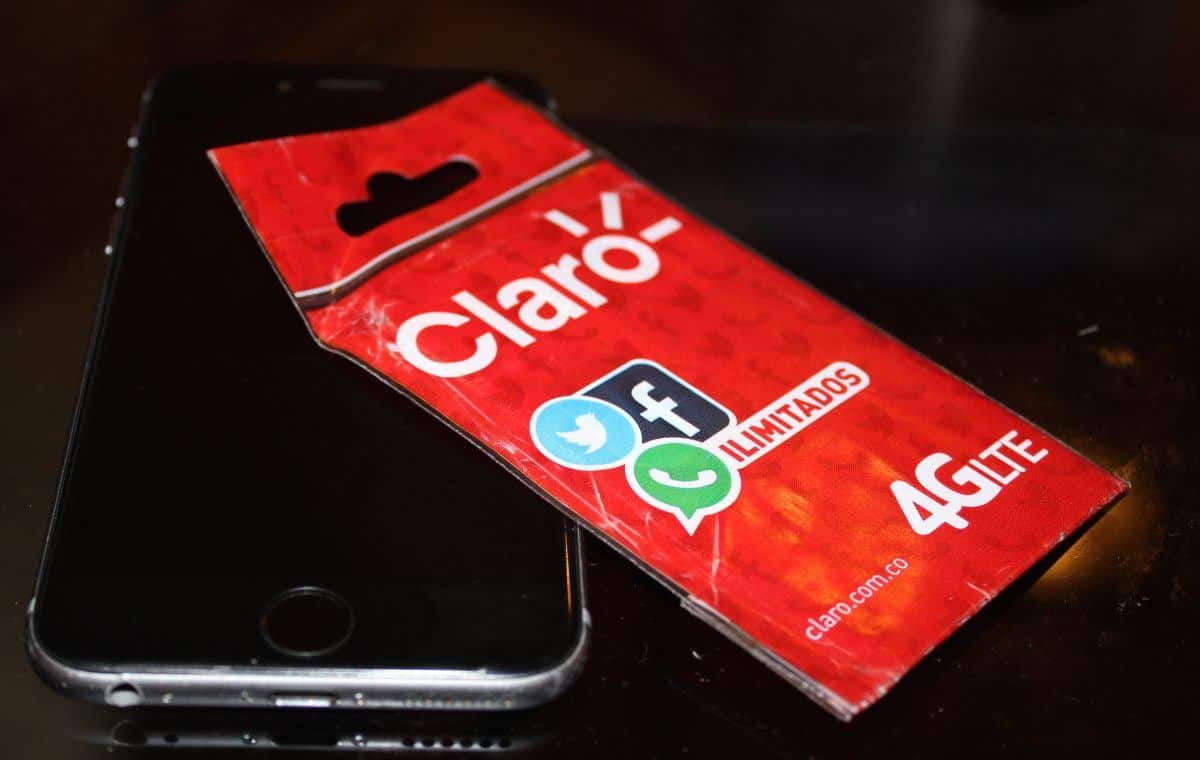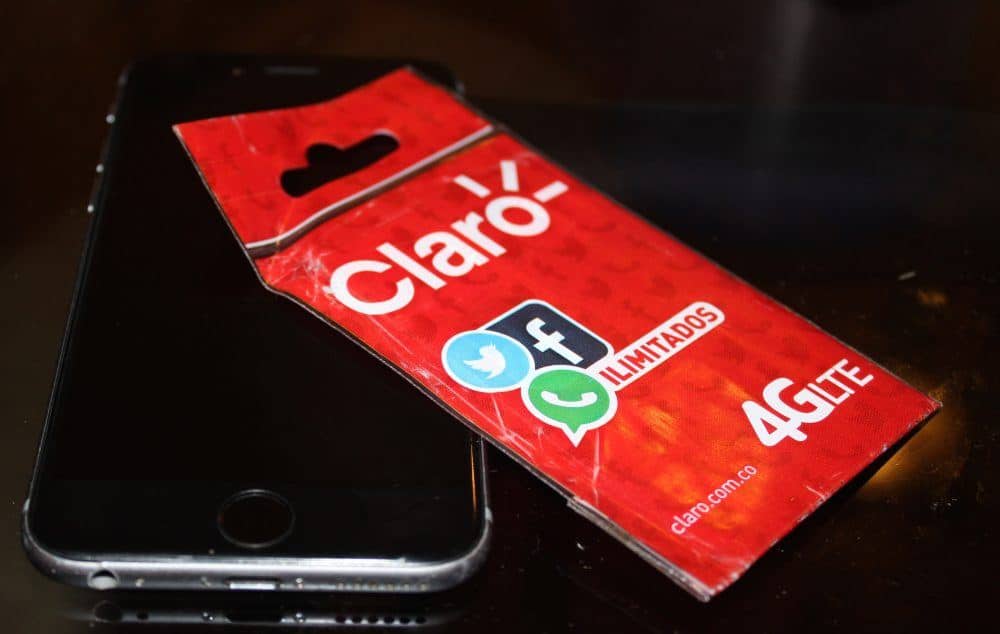 A note of caution. You may run into informal kiosks offering SIM cards for a discounted price. When I asked at my hostel where to get a SIM card, they specifically warned me against them, saying the cards have often been stolen and blocked by the owner. It's not worth the risk.
Can't be bothered with the hassle of buying a local SIM in Colombia? OneSIM topped our international SIM card comparison.
It offers phones and SIM cards that work in 200 countries, have free incoming calls, save up to 85% on roaming fees, and can be sent out ahead of time to let you hit the ground running.
Find out more here.
Prepaid SIM Costs
---
My starter pack set me back 18,000 COP ($6.25). The SIM card cost 3,000 COP, plus 15,000 COP in credit. I chose a plan which included 500MB to use within a week, plus free use of WhatsApp (including WhatsApp calls), Facebook, and Twitter.
There's an upgraded version of this plan, costing 20,000 COP for 2GB to use within 15 days. These plans have no airtime or text messages included, but I didn't miss them at all.
In fact, apparently even locals don't miss airtime. Many Colombians don't make calls from their phones at all, using them mostly for data, or for people to ring them.
Around the country, many people set up informal call centers, in which they sell calls by the minute. They usually have three phones, one for each network. Whenever locals need to call, they just go to these "call centers" – and so can you, should you need to!
However, if you do want your own airtime, Claro offers a vast number of other packages to choose from.
Topping Up
---
You can add credit to your account in any Oxxo (for all carriers, not just Claro), convenience store, or supermarket. Just go in and ask.
Coverage and Data Speeds
---
Claro boasts LTE coverage throughout much of the country. Even when I found myself on HSPA+, though, it was so reliable that I didn't get a chance to miss LTE.
Coverage and speeds were good in Bogotá, Medellín, and Cartagena de Indias. The only problems I had were during the occasional thunderstorm in Cartagena, where service was disrupted for a while. I expected it though, since I knew I was cutting it close to the start of rainy season (which I've had problems with in the past.)
---
Check out our guides to buying SIM cards in many other countries here.
Main image via juniorlink (Cartagena)