Stunning beaches, great surfing, ancient ruins, dense jungle, incredible food, friendly locals. There are so many reasons to plan a trip to Mexico, it's surprising even more people aren't doing it.
With a very wallet-friendly cost of living, especially outside the tourist areas, there's no need to rush. This is a place best experienced over weeks or months rather than days.
If you'd like to stay connected on your travels around this large and beautiful country, the good news is that buying a local SIM card is a reasonably straightforward and inexpensive process. Here's what you need to know.
Need travel insurance for your time in Mexico? We currently use HeyMondo, thanks to its comprehensive coverage options, competitive pricing, and the ability to buy or renew a policy while outside your home country. Residents of most countries get a discount with this link.
Companies
---
We recommend Telcel for most travelers
A Mexico eSIM is often the best option if your device supports it
---
There are three cell service providers in Mexico: Telcel, Movistar, and AT&T Unidos. Telcel is the most expensive but has the most subscribers and widest coverage, so that's the company I went with.
Movistar has a faster network and cheaper plans, but you won't get coverage in as many places. AT&T is a relatively-recent addition with a smaller coverage area, although it's growing quickly and provides roaming on the Telcel network to help make up for service gaps.
While this article is about buying physical SIM cards, if you have a recent iPhone or other supported device, the best way to get connected in Mexico may be to buy an eSIM instead.
We've written an explainer of what eSIMs are all about if you're not familiar with them. Because they're software rather than a plastic card, you can buy before you leave home, avoid the hassle of kiosks and phone stores entirely, and get connected as soon as you land.
These days, we use
aloSIM
: easy to buy and set up, it's a simple, low-cost way of staying connected when you travel. You'll get a discount on your first purchase with the code
TMA
.
How to Buy a Prepaid SIM Card in Mexico
---
I've visited Mexico twice, and purchased a Telcel SIM each time.
From the Oxxo
On my first visit, I flew into Puerto Vallarta airport and didn't notice anywhere selling SIM cards in the terminal. There may well have been, but in the end, it didn't matter. I was able to do everything I needed in the Oxxo store a couple of blocks from my hotel.
Similar to the 7-11 convenience stores, there seems to be an Oxxo on every corner in Mexico. They offer alcohol, snacks, groceries, and most importantly for me, phone services.
Unless you're able to speak a reasonable amount of Spanish, you'll probably have the most success purchasing a new SIM card in tourist areas where English is more widely spoken.
It's apparently possible to get it working yourself by calling the Telcel activations department. Since it took the guy behind the counter about ten minutes of rapid-fire Spanish to do it, however, I was pretty happy I'd asked him to help.
To buy the card, simply walk into the store with your phone and ask to buy a new SIM (chip). If you have an existing one, show it to the operator to make sure there's no confusion about the size you need. You're able to buy all SIM sizes from both official stores and at the Oxxo.
When the process was complete, a confirmation message arrived by SMS and I was good to go. No passport or other identification was required.
At the Airport
On my second visit, I arrived at Mexico City's sprawling airport and purchased my SIM from the Telcel store on the first floor of Terminal 1 as soon as it opened (it operates from 9:00 am until 7:00 pm).
If you're looking for it yourself, head up the escalator between the international and domestic sections of the airport. The store is pretty big, with the company logo emblazoned all over it, so is easy to spot.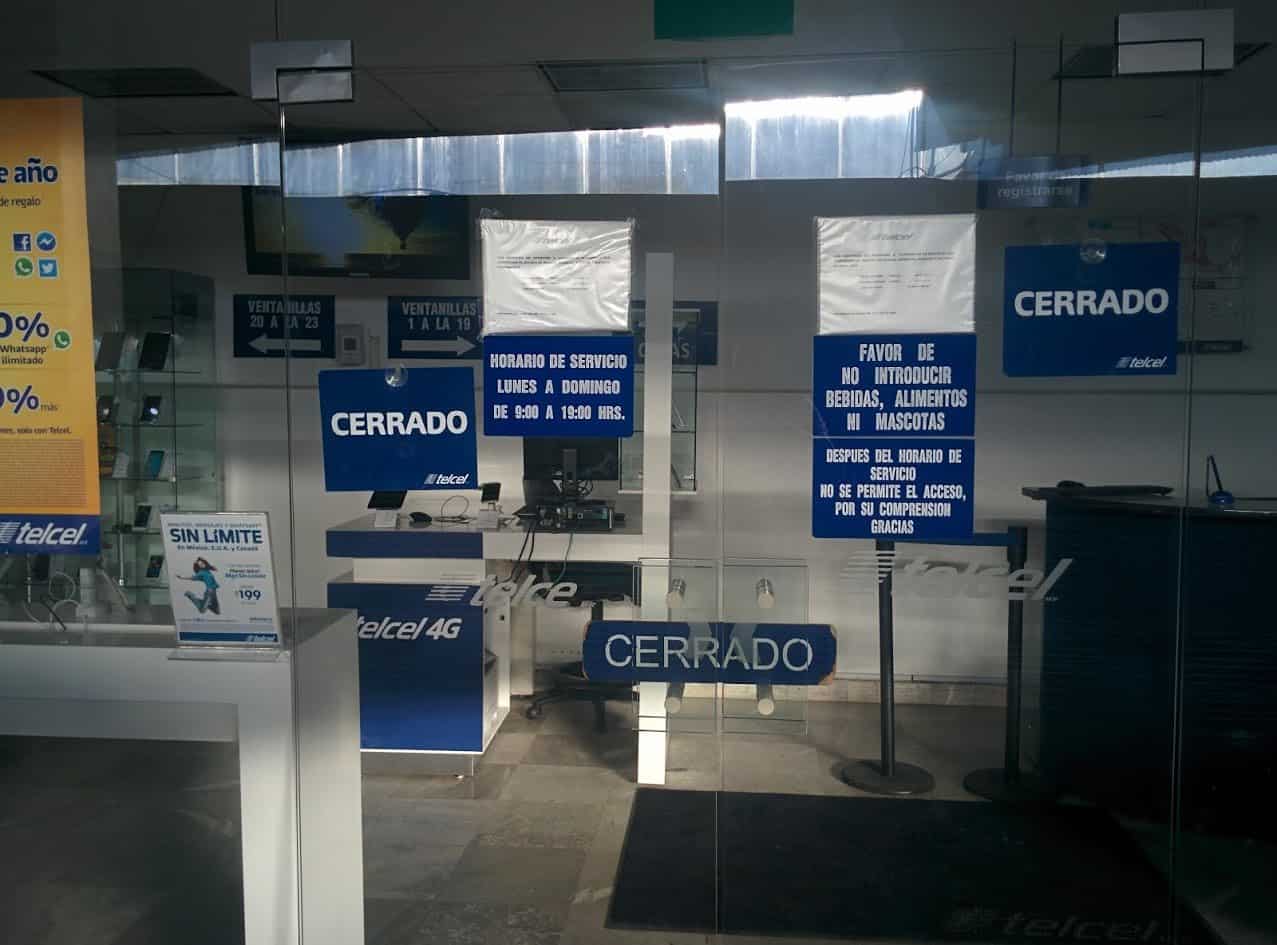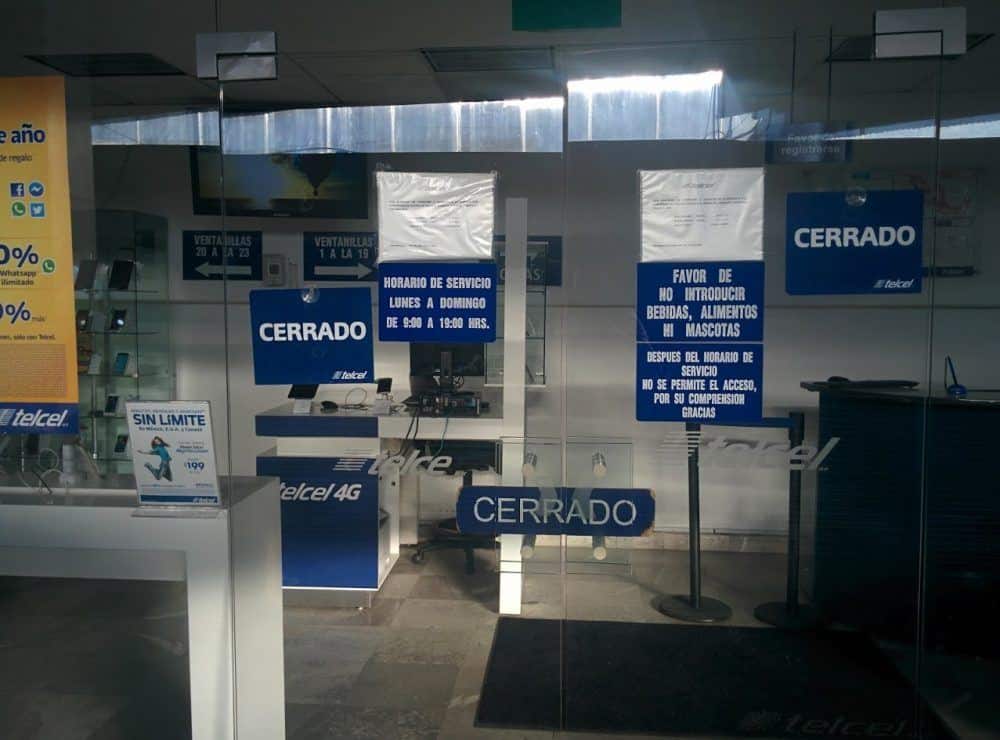 The process was a little confusing. I told one person what I needed, got served by a teller who did most of the setup, paid a third person at a cashiers desk, then returned to the teller to be given the actual SIM. It all worked smoothly enough, though, and I had a working service within fifteen minutes.
Not everyone spoke English, but a different staff member stepped in to translate whenever necessary. The teller asked for my passport, then copied my name and other details to use on the contract I needed to sign.
Prefer to spend your vacation sightseeing instead of buying SIM cards? Grab one in advance to stay connected in Mexico and across North America.
Valid in Canada and the USA as well, options are available that last 15 or 30 days with unlimited calls and texts and plenty of data. Whichever one you go for, you'll be connected with a minimum of fuss before you've even left the airport.
Prepaid SIM Costs
---
The SIM card (called a "chip" in Mexico) costs between 29 and 149 pesos (~$1-6 USD) by itself, depending on which package you buy. Telcel's prepaid offerings are all under its Amigo brand, with the most-expensive sin limite plan including extras like North American roaming.
Whichever SIM pack you buy, you'll need to add a call, text, and/or data package to it. Telcel has over a dozen different data options, ranging in size from 100MB to 13GB, and in validity from one day to a little over a month. Options and prices vary somewhat depending on which SIM pack you have.
To get 3GB of data valid for 30 days on the sin limite plan, for example, you'll pay 200 pesos (~8 USD.) That will also give you unlimited calls, texts, and most social media within North America. Run this page through Google Translate to find the package that fits your needs.
If you're buying from a Telcel store, the staff will likely activate the data package for you. You can also purchase packages online, and in theory at least, the site should work with international debit and credit cards.
Either way, you should receive a confirmation text within a minute. Turn your phone's cellular data off until you've purchased a data package, as the casual usage rate is surprisingly expensive.
If you need calls and texts as well, the sin limite pack includes both for free, and the above pricing page has various bundles that include them for the other Amigo packs. Otherwise, just add a little extra credit and pay the casual rate as needed.
Topping Up
---
Buying credit was a simple process, and even my kindergarten Spanish was enough to get the job done at an Oxxo store anywhere in Mexico. As mentioned above, you can also do it online, but since I walked past an Oxxo pretty much every day, it wasn't something I bothered to try out.
Coverage and Data Speeds
---
If you have a reasonably-modern North American phone you'll get 4G/LTE with Telcel where it's available, and you may well get it with the most recent phones from other parts of the world if they support LTE band 4. Otherwise, expect 3G/HSPA+ service in any other town or city of reasonable size, dropping back to 2G/EDGE in rural areas.
3G/HSPA+ download speeds were good in Mexico City, less so (but still acceptable) in Oaxaca and other smaller cities. 3G upload speeds were pretty poor almost anywhere: you'll be able to have an audio Skype call, for instance, but don't expect much from video.
LTE upload speeds were much better, and download speeds were fine as well. You'll have no problem with video calling if you're using it.

---
Check out our guides to buying SIM cards in many other countries here.
Main image via Joe Cooke