Qatar isn't typically thought of as much more than a layover destination for travelers en route to somewhere more exciting.
I was surprised, then, to fall hard for this sandy, souk-filled country soon after touching down in Doha. This futuristic city is a wonderful blend of towering skyscrapers and traditional markets, and is well worth exploring for a couple of days.
I found heading outside the capital just as rewarding, and spent a day exploring the north, including the country's only UNESCO World Heritage site at Al Zubarah fort and the desert ghost town of Al Jamail.
Staying connected while I was there was a straightforward and not terribly expensive process. If you want to do the same, here's everything you need to know about buying a local prepaid SIM card in Qatar.
Need travel insurance for your time in Qatar? We currently use HeyMondo, thanks to its comprehensive coverage options, competitive pricing, and the ability to buy or renew a policy while outside your home country. Residents of most countries get a discount with this link.
Companies
---
We recommend Ooredoo for most travelers
A Qatar eSIM is often the best option if your device supports it
---
There are two cellphone providers in Qatar, Ooredoo and Vodafone.
Ooredoo is the clear front-runner, with better coverage and speeds, and two-thirds of the market. Even though it had higher prices, it's the option I went for since I'd be taking a trip through sparsely-populated parts of the country.
Vodafone, on the other hand, offers slightly cheaper packages with less coverage and slower data speeds. If you're only going to be visiting the main centers and want to stay on a tighter budget, it's worth a look.
While this article is about buying physical SIM cards, if you have a recent iPhone or other supported device, the best way to get connected in Qatar may be to buy an eSIM instead.
We've written an explainer of what eSIMs are all about if you're not familiar with them. Because they're software rather than a plastic card, you can buy before you leave home, avoid the hassle of kiosks and phone stores entirely, and get connected as soon as you land.
These days, we use
aloSIM
: easy to buy and set up, it's a simple, low-cost way of staying connected when you travel. You'll get a discount on your first purchase with the code
TMA
.
How to Buy a Prepaid SIM Card in Qatar
---
Whether you decide to go with Ooredoo or Vodafone, the easiest place for visitors to buy a SIM card is the arrival hall at Doha's Hamad International Airport.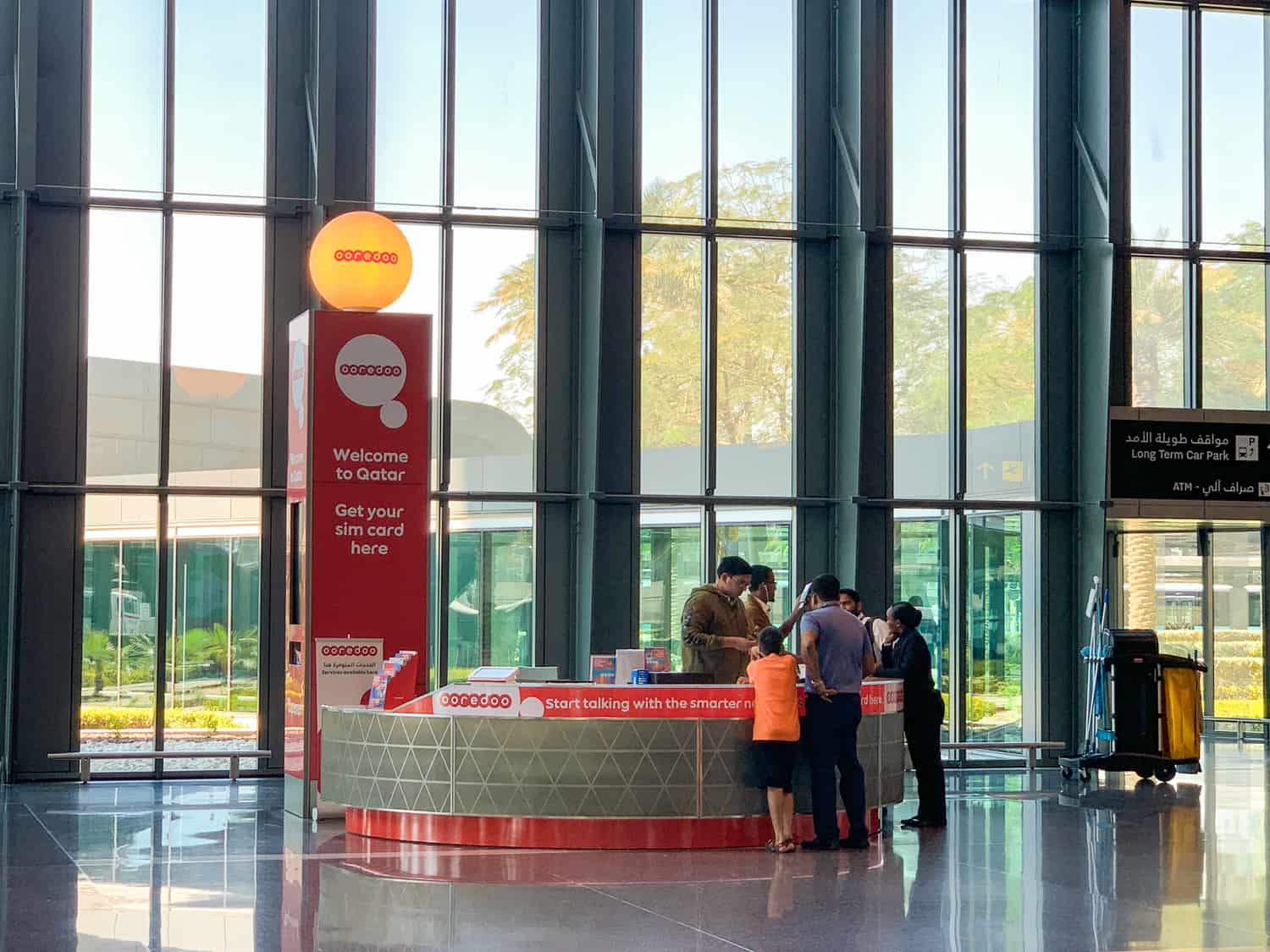 Once you exit into the terminal, you'll find the Ooredoo stand on the far right of the hall (above) and the Vodafone store to the left. Prepare to be approached by half a dozen taxi touts on your walk to either stall!
Getting the SIM card was quick and easy, taking just a few minutes. You'll most likely be offered just the SIM by itself, without credit, calls, texts, or data included. Double-check with the staff member whether this is the case, and ask to add an appropriate call, text, and/or data package before you leave the airport if so.
You need to show a valid form of ID to buy and register a SIM card in Qatar. If you're buying on arrival at the airport, that won't be a problem, as you'll have your passport to hand. The staff will take a quick scan of it before handing over the SIM.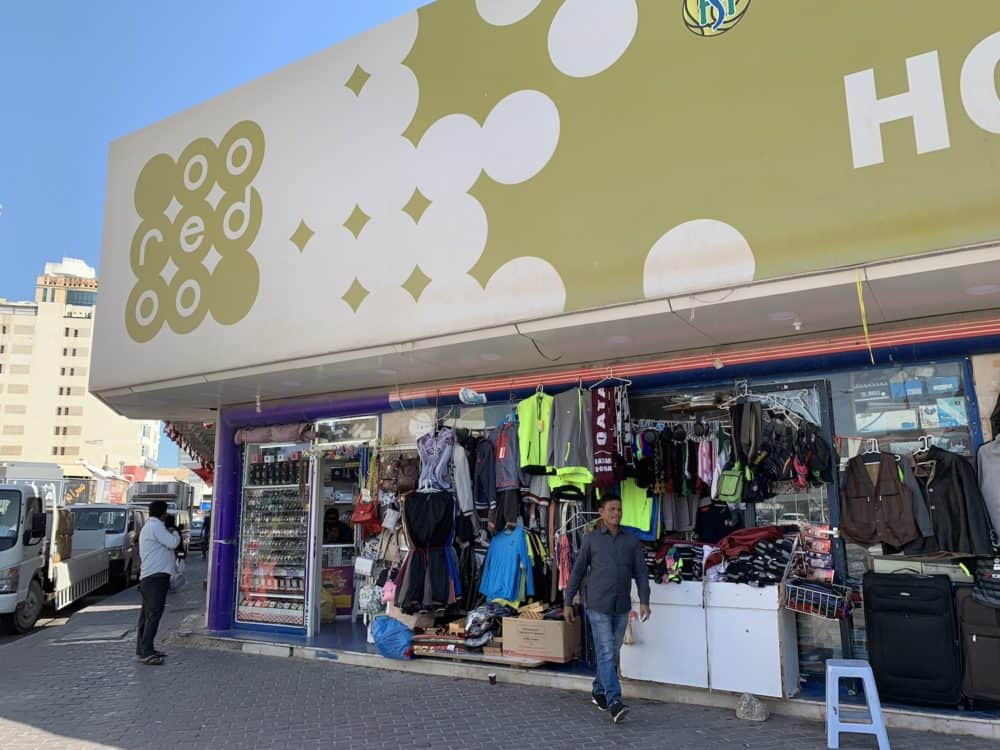 If you wait until you're outside the airport, there are plenty of stores and stands in Doha offering SIM cards for sale. Once again, ensure you have your passport with you while you're walking around, and look out for Ooredoo branding in the shop windows.
No matter where you buy your SIM, it legally needs to be registered in your name. That'll happen by default at the airport, but double-check when buying elsewhere if you don't want to risk service being suddenly cut off.
Can't be bothered with the hassle of buying a local SIM in Qatar? OneSIM topped our international SIM card comparison.
It offers phones and SIM cards that work in 200 countries, have free incoming calls, save up to 85% on roaming fees, and can be sent out ahead of time to let you hit the ground running.
Find out more here.
Prepaid SIM Costs
---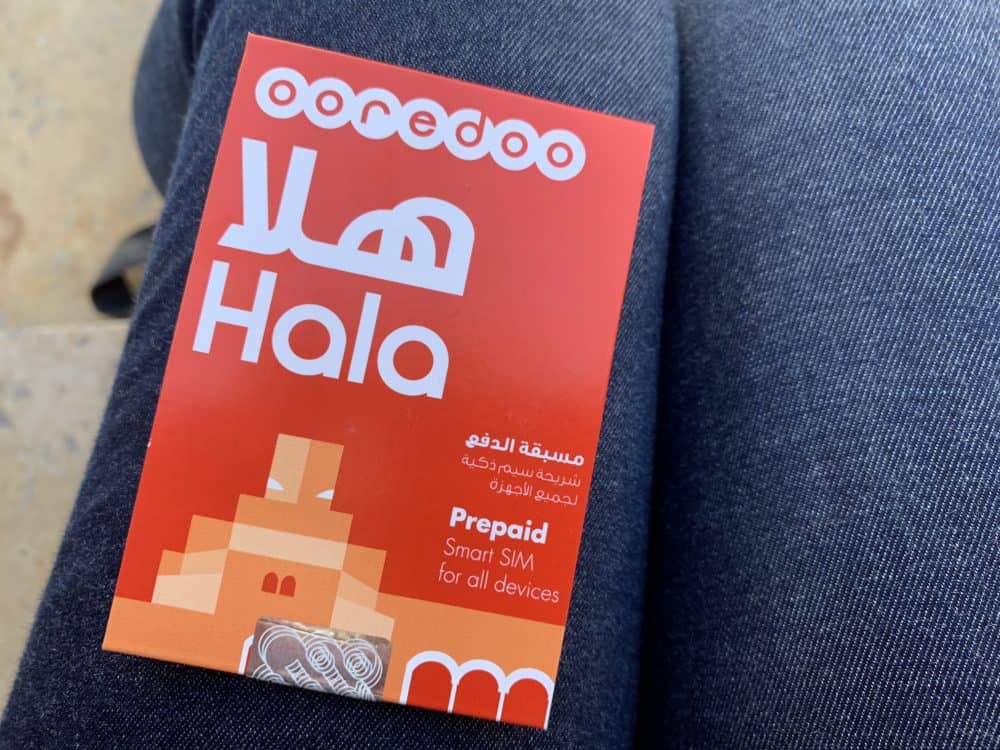 I paid 35 QAR (~$10) for an Ooredoo SIM card with no credit, calls, texts, or data. Since I wasn't staying in Qatar for long and didn't need calls, texts, or much data, I then added the 30 QAR ($8) pack with 1GB, valid for 14 days.
Ooredoo offers several other data packages as well. Prices range from 10 QAR ($3) for 500MB valid until the end of the day, all the way through to 20 GB for 200 QAR ($55) valid for six weeks.
Topping Up
---
Frustratingly, while the Ooredoo website is easy to navigate and use, as a foreigner you probably can't use it to top up your SIM card. You need a Qatari bank account or card to add credit to your account, which you're pretty unlikely to have.
To pay in cash or with an international card, you'll need to buy a voucher from a store instead. Any shop displaying the Ooredoo logo can help with this, and the process is very straightforward.
Several different types of top-up are available. If you only need data, just go for one of the Hala Data packs mentioned above. You can also purchase flexible credit that can be used to purchase a call, text, and data package, or just for casual use.
Coverage and Data Speeds
---
With my Ooredoo SIM card, coverage and speeds were excellent, both in the capital and outside it. I took a trip from Doha to the northernmost part of Qatar and had coverage and data throughout.
LTE/4G download speeds were around 20Mbps in Doha, and never dropped below around 10Mbps anywhere else.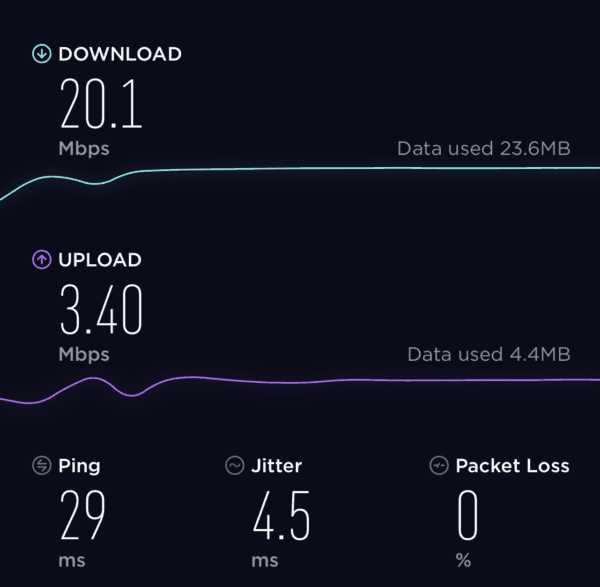 ---
Check out our guides to buying SIM cards in many other countries here.