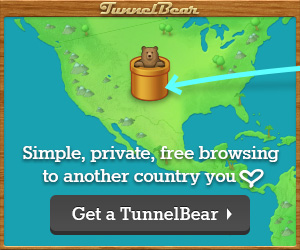 An unexciting new rugged phone from Samsung, apparently unfettered internet for foreigners in North Korea, a new spin on phone charging cables and Wikivoyage's future assured.
All in this edition of Travel Tech News for Feb 27, 2013.
New rugged, slow smartphone from Samsung
We love the idea of rugged smartphones for the kind of traveller who likes to literally get off the beaten track now and then.  As certain people may have recently discovered (ahem), it's all too easy to break a modern smartphone without even trying very hard.
Samsung has the right idea with the Galaxy Xcover 2, an Android 4.1 phone certified to deal with dust and basic water immersion, but that's where the fun stops.  With outdated components and software even before it ships, it's not going to be setting many pulses racing unless it's super-cheap.  Even the camera is mediocre – disappointing for a target market that would be highly likely to use the phone for taking interesting photos.
Nice idea, poor execution.  Maybe one day….
Forgotten your charging cable?  Not any more…
How many times have you been out somewhere and, by the end of the day, really wished you had remembered the charging cable for your phone?  If you're like us, the answer is "a lot" – in fact, this happened to me on an overnight trip earlier this week.
The ChargeCard seeks to change all that. The size and shape of a credit card, the device fits into your wallet and ships with a flexible USB plug on one end and an iPhone 4, iPhone 5 or MicroUSB plug on the other.  It functions just like any other USB 2.0 cable (both data and power), but is designed to hold the weight of a phone to allow it to plug in to virtually any USB socket you can find, no matter how awkwardly placed.
Personally, we think this is a great idea.  ChargeCards sell for $25 and have just started shipping in the last few days – if we can get our hands on one, we'll bring you a full review!
No internet censorship for foreigners in North Korea, believe it or not
In a move that, frankly, we're having trouble believing, the North Korean telecommunications company Koryolink will apparently not be censoring the internet for foreigners who use the country's new 3G network.  Coming right after the recent announcement that visitors can now use their own phones in North Korea, this signals a significant shift in approach from the notoriously restrictive North Korean government.
That said, there are still a couple of caveats.  For instance, the cheapest 2Gb data plan will apparently start at around $300 USD, and there is no word on how much surveillance will be done on the network by North Korea's security forces – so we'd certainly still be using a VPN if, by any chance, this announcement actually turns out to be true.
If you're a North Korean citizen, of course, you're still out of luck – the 3G service is firmly targeted at foreign visitors and workers only.
Future of Wikivoyage assured after court ruling
The future of Wikivoyage is now more certain after a court ruling that the organisation is entitled to use Creative Commons information from the Wikitravel project.
As we mentioned back in July last year, many former Wikitravel editors were disillusioned with the company's focus on monetisation ahead of investing in the platform, and jumped ship in January when the Wikimedia Foundation launched the new project.  All of the user-contributed content to Wikitravel was used under a Creative Commons Share-Alike license, allowing anybody to reuse it for any purpose whatsoever.
Despite the apparent clarity of that license, Wikitravel seemed to believe it had a case for blocking Wikivoyage's usage of the travel information.  The judge unsurprisingly disagreed.
What does this mean? Hopefully a better, more usable travel resource for everyone.  Now that can't be a bad thing.
Images via Samsung, ChargeCard, yeowatzup and Wikivoyage