Despite so much of our communication moving online, many important documents and notices still come to us through good old-fashioned snail mail. This can present some problems, particularly for those of us who travel frequently or stay at more than one residence.
Fortunately, there's a solution: virtual mailbox services.
These are paid subscriptions (typically $10-50+ per month) that modernize the system of receiving physical mail. You sign up for one and start using the company's mailing address instead of your own. When your mail arrives at their facility, it will be sorted and scanned, allowing you to view the outside of the mail from wherever you are.
You can then decide whether you want to forward the mail to another address, keep it on file, have it opened and scanned for digital viewing, or securely dispose of it. Each service has its own specifics, but the basic concept is the same.
There are dozens of competing virtual mailbox services out there, though, targeted at a range of different customer types. We compared all of the main companies based on features, geographic availability, cost, and more, to come up with our recommendations for the best virtual mailbox services of 2023.
Best Virtual Mailbox Service: Anytime Mailbox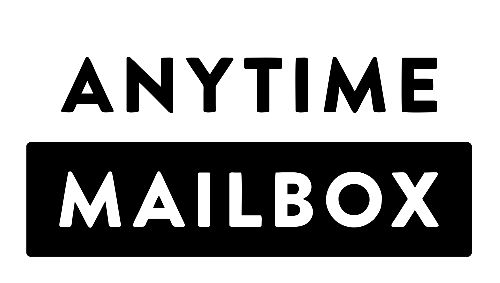 Anytime Mailbox is one of the largest and best virtual mailbox service providers out there. Due to its size, it's able to offer some of the lowest rates in the industry, with plans starting from $5.99 per month. The cost varies depending on the location you choose and the features/volume you need.  
The company can open and scan all incoming mail or just the items you select, and provides unlimited digital storage of scanned documents. The physical mail (including packages) can then be forwarded, stored, or shredded as you require. Some locations offer check deposit services, where opened checks are forwarded directly to your bank, or the ability to collect items directly rather than having them forwarded on.
Anytime Mailbox has a global network of over 1,800 mailing center locations. Hundreds of locations are in the USA, and there are also many international options across Europe, Asia, Australia, the Caribbean, and more.
To secure so many mailing locations, Anytime Mailbox partners with other businesses, including shipping and postal centers. This is both an advantage and disadvantage. On the upside, it gives you ultimate flexibility in the mailing address that you choose.
On the downside, because Anytime doesn't actually own all the locations where it processes mail, there is a slight risk of a business closing down or changing hands. If you happen to have selected that particular business as your mailing location, that could mean changing your address, which is a hassle.
Anytime offers Starter, Bronze, and Silver plans, but because each location is different, how much you pay and exactly what you get in each plan differs. If you live in a metro area with multiple mailbox locations nearby, it's worth checking them all to see which offers the best mix of price and services for your needs.
Best US Virtual Mailbox Service: PostScan Mail
PostScan Mail is a popular virtual mailbox service that focuses on the United States market. It has 600+ locations covering almost every US state, as well as a handful of other countries. Because of the limited selection of overseas addresses, we primarily recommend this option to those looking for a US-based mailing address.
PostScan Mail provides all the standard virtual mailbox services that you'd expect. You'll get a real physical street address to send mail to, and paper mail can be opened and scanned as desired. Rates start at $10 per month, which includes the receipt of up to 30 pieces of mail. You can select up to five of those to be opened and scanned before incurring extra fees.
You can also receive packages at your PostScan Mail address. Packages are stored for free for the first seven days — if you need them stored longer than that, you can pay extra (10c per pound per day). Physical letters that you don't want to be shredded can also be stored: they're free for 30 days, and then 5c per envelope per day.
Alternatively, the company can forward your packages and mail to any domestic or international address. The cost varies by destination, but in general, PostScan Mail has access to very competitive shipping rates. It will also consolidate packages and mail into one larger package to help save on forwarding costs.
The only real downside of this service is that it is largely US-focused. While the number of international addresses is slowly increasing, there are still only around fifteen other countries covered at the moment, primary in Canada, the UK, and a few Asian and European nations.
Best Virtual Mailbox Service for Business: Earth Class Mail
Earth Class Mail is a virtual mailbox service with around 80 mailing addresses available across the United States. It doesn't offer international addresses at this time.
Plans are available for both individuals and businesses. All individual Mailbox plans include up to 50 pieces of mail per month, with free secure shredding and 30 days of free physical mail storage. There's no extra fee for scanning so long as each document is less than 20 pages.
Having open-and-scan services largely built into the price makes Earth Class Mail a good option for individuals who receive a lot of important mail. That's less true if you only receive a few letters a month, however, as fixed costs are higher than average: a minimum of $19/month.
You're also unable to choose where you'd like your mail sent on individual plans, with most coming with an address in Beaverton, Oregon. The Premium Mailbox plan does allow you to choose an address, but this costs $79/month and is best suited for small businesses.
Where Earth Class Mail really shines is in its offerings for businesses and organizations. Starting at $139/month, the MailRoom plans (a business-specific version of Virtual Mailbox) include tools for high-volume mail processing, and also allow for unlimited recipients. Check deposit and forwarding services are also available, although these cost extra.
Another business-friendly feature of this service is the number of integrations on offer, connecting with popular business tools including QuickBooks, Bill.com, Google Drive, and more.
The downsides of Earth Class Mail are twofold: fixed prices are higher than average, and the mailing address selection is limited. As a result, this service is best for those who receive a lot of mail, and businesses that can make use of the advanced features, high-volume mail sorting, and software integrations.
For customers who only receive the occasional letter, there are cheaper options that offer the same level of service.
Best Value Virtual Mailbox Service: iPostal1
iPostal1 is one of the more popular virtual mailbox services, and one of the best value options for low-volume use. It offers over 2500 mailing locations, primarily in the United States. International locations are quite limited, with only a handful of overseas addresses in Canada, the UK, and a few Asian and European countries.
Most locations are standard mail centers, although iPostal1 also partners with some high-end office buildings and coworking spaces to provide addresses. This allows businesses who want a "premium" address to establish a presence in various cities around the US.
We selected iPostal1 as our best-value pick for a few reasons. For one, its rates are quite reasonable, starting at $9.99 per month or $99/year if you prepay.
Locations allow for physical mail pick-up, so you can also avoid paying forwarding costs. If you need mail sent overseas, forwarding costs can also be cut for some destinations by using a handful of discounted international addresses: iPostal1 claims that this can save up to 80%.
The primary downside is that with iPostal1, scanning of mail costs extra. By default, you'll receive a picture of the outside of the mail, and you can choose whether you want it forwarded, discarded, scanned, or stored. While some competitors open and scan some or all of your mail for free, iPostal1 charges up to $2.25 per letter from the start.
If you only receive the occasional piece of mail that you want to read, this won't be a problem, but otherwise you may spend less with one of the other services.
Best Virtual Mailbox Service for American Travelers: US Global Mail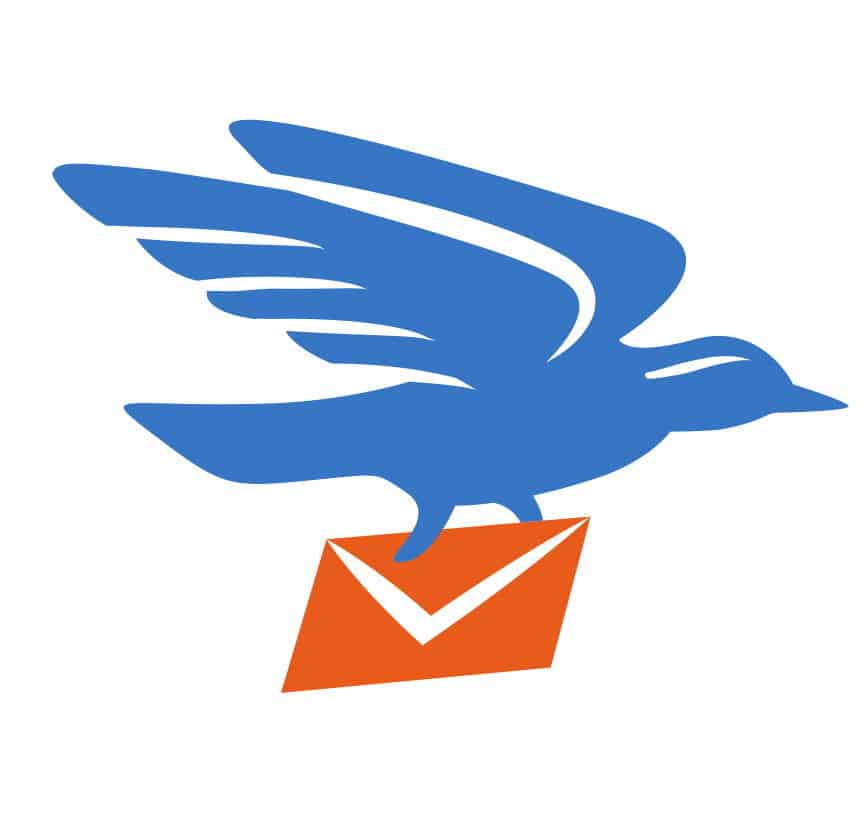 US Global Mail is a Houston, Texas-based virtual mailbox service. It's our top pick for travelers with a home base in the US, because it's affordable, simple, and efficient. Junk mail is sorted and discarded automatically, and physical mail can be stored for free for 45 days (30 days for packages).
Usefully for travelers, US Global Mail offers impressive international mail forwarding discounts. Customers can save up to 80% off retail shipping costs when forwarding packages and mail from the Texas facility to physical locations abroad.
Plans start at $9.95 per month when billed annually, and features that normally cost extra, like check deposit, are included for free. On the other hand, open-and-scan orders aren't included in the price and cost more than average, at $3 + $0.50 per page. As a result, it may be worth looking elsewhere if you expect to receive a lot of mail that needs scanning.
US Global Mail only offers one address, its physical mail warehouse in Houston, Texas. This makes the service very secure, as all mail is processed in-house by US Global Mail's employees. Most competitors use networks of third-party mail centers and other businesses, so reliability and security varies somewhat.
With US Global Mail, you know that all your mail is processed by the same people in the same location. The advantage of one secure mailing location is also a downside, however, as you don't have a choice when it comes to your new mailing address.
---
Main image via Andrey_Popov/Shutterstock.com, company logos via respective companies