Perhaps more than any other tool, maps are the traveler's constant companion. We depend on them to give us an overview of new cities, help us navigate neighborhoods, move between towns, and figure out the best modes of transport.
There's a wide range of navigation apps out there (far more than just Google Maps or Apple Maps!) with several compelling features. Today we're covering several of the best options, both old and new, and how they can enrich your travel experiences.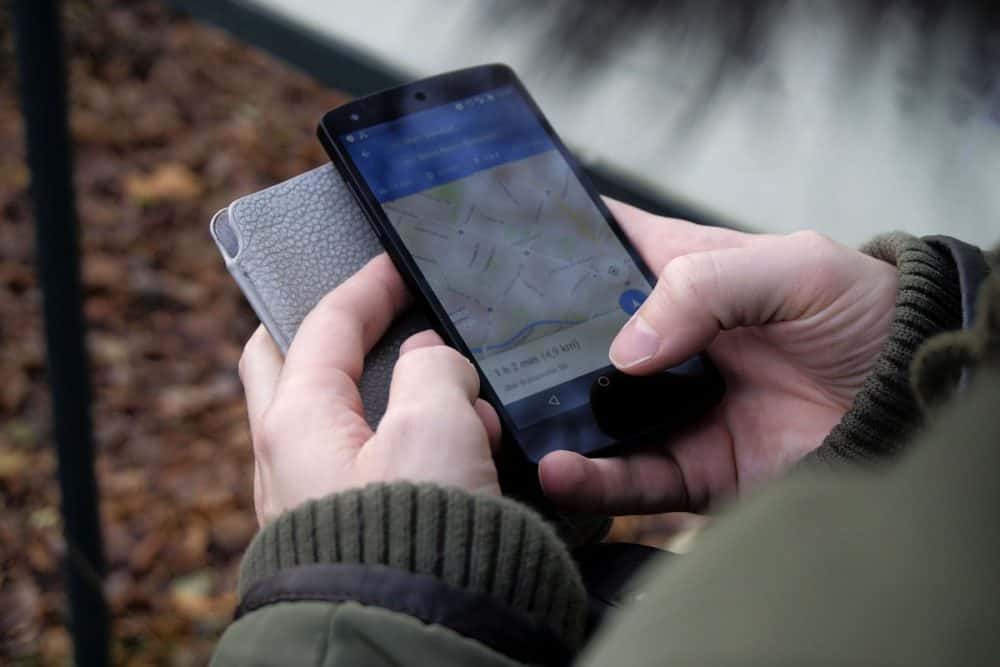 Google Maps
This article would be incomplete without a mention of Google Maps, the world's top navigation app. You can view locations from a variety of perspectives including street view, panoramas, and satellite imagery, and download maps for offline use.
The app integrates with many third-party applications, and the sheer range of features is impressive. Perhaps the most useful is the massive user community, which provides a constant stream of reviews, content, and edits.
Google Maps does have its flaws and limitations. Over the years, the app has received criticism for its lack of privacy, though you can disable location tracking. Coverage can be limited in some countries (such as South Korea) and less feature-rich in others.
While other apps (which we list below) specifically focus on offline usage and work better without a connection as a result, Google Maps is the most widely used navigation tool for a reason: it's reliable, user-friendly, and extensive.
iOS and Android, free
MAPS.ME
Short of free space on your phone, but still want lots of detail in your maps? Check out MAPS.ME.
The app uses a special data compression method that keeps offline downloads very small in size (for example, the map of New York City is 71 MB on MAPS.ME and 285 MB on Google Maps,) yet highly detailed.
When I examined that NYC map, I was excited to see that buildings were marked with street numbers, and some locations (for example, Central Park) looked more detailed and user-friendly than the Google Maps version.
Other useful tools include a map editor, location sharing, and bookmark sharing, although MAPS.ME is still quite minimal overall in terms of features. The project is open-source, and you can find the code on GitHub.
iOS and Android, free
HERE WeGo
Like MAPS.ME, HERE WeGo shines as an offline navigation tool. Originally launched by Nokia in 2013 under the name HERE Maps, the app lets you download neighborhood, city, country, or continent maps for offline use.
Once you've downloaded a map, you can set the app to offline mode to avoid data charges abroad. You can also create "Collections," which are custom itineraries available for online or offline use.
HERE WeGo is particularly strong for in-car navigation. Its "Drive" mode includes features like day and night view, the ability to set route and road type preferences, speed limit alerts, and traffic information.
iOS and Android, free
MapQuest
For a long time, MapQuest has existed mainly as the butt of jokes. If you're of a certain age, you may remember when people used to print out lengthy, incomprehensible navigation directions from MapQuest. Nobody misses those days.
More recently, though, MapQuest has attempted to shed its old image by producing a beautifully designed navigation app. You can toggle on/off the data for categories like "Food," "Bars," "Banks," "Pharmacy," "Parking," and "Hospital" to make it easier to find exactly what you're looking for.
It's not easy to turn an internet joke back into a viable business, but MapQuest is giving it a go!
iOS and Android, free
For outdoor adventure enthusiasts, Polaris GPS Navigation provides a multi-purpose GPS system. The app is designed for outdoor exploration, such as hiking, mountain biking, backpacking, and nautical adventures, and is even used by search and rescue teams.
You can use maps in a range of views (e.g. Satellite, OpenStreetMap, NASA Satellite, and USGS Topo Map), and can view marine navigation charts as well. There's also a digital compass, sunrise and sunset times, and the ability to record hiking trail information.
One drawback is that there are quite a few ads, which sometimes take up the whole screen. If you can get past this, however, Polaris GPS Navigation is a unique and compelling tool for backcountry travelers.
Android, free
Looking for more hiking-specific apps? We covered a dozen of them here!
Driving and Road Trips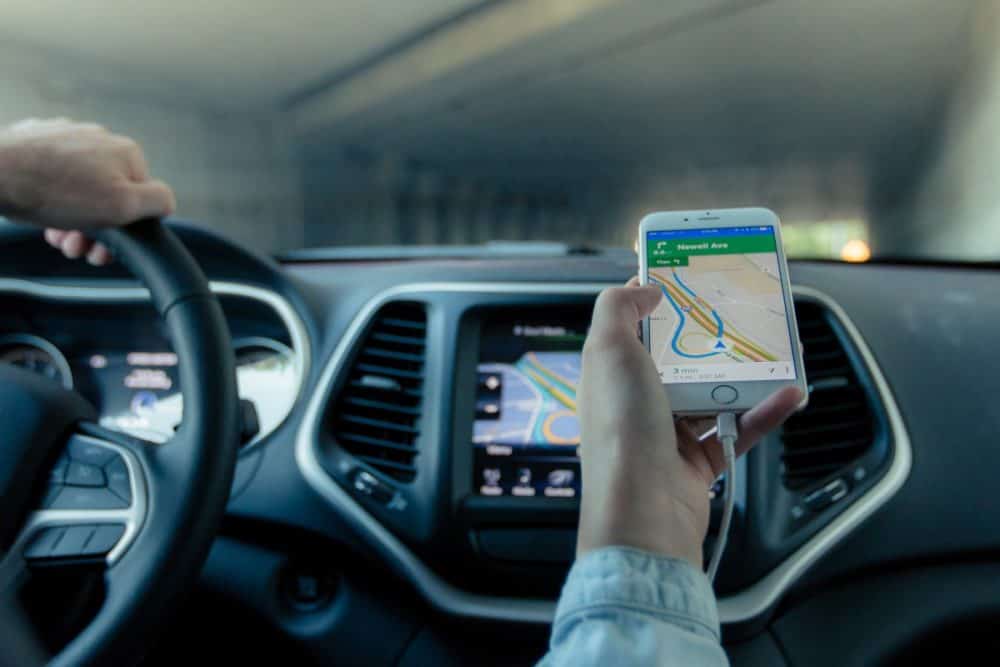 Waze
If you plan to drive on your travels, Waze is an indispensable tool for a wide range of countries and languages.
Describing itself as a "community-based GPS navigation app," Waze provides a wealth of driver-centric information. There are community-edited maps, real-time and turn-by-turn navigation, live traffic updates, plus details of things like the cheapest nearby gas stations and upcoming police checkpoints.
You can also find carpools in your area, and play Spotify directly from within the app. Information is supplied by the global user community (known as "Wazers"), who are continually providing updates. The company provides plenty of educational resources, such as video tutorials, the "Wazeopedia," and community forums.
iOS and Android, free
Roadtrippers
While Waze is great for general navigation, Roadtrippers focuses on the serendipity and curiosity associated with road trips. The app helps you plan such a trip, get directions, and find attractions that you may pass along the way.
You can also check out an extensive library of pre-made trip guides with names like "Roadtripping the Northeast: Witches, Beaches, and Ice" and "Woody Allen Film Locations in New York."
You can download all of the information for a particular guide for offline use, including a description, photos, videos, and map details. Each stopping point along the way is marked on the map. Once you've been on a road trip, you can also record and share your own adventures with friends.
iOS and Android, free
Specialty Maps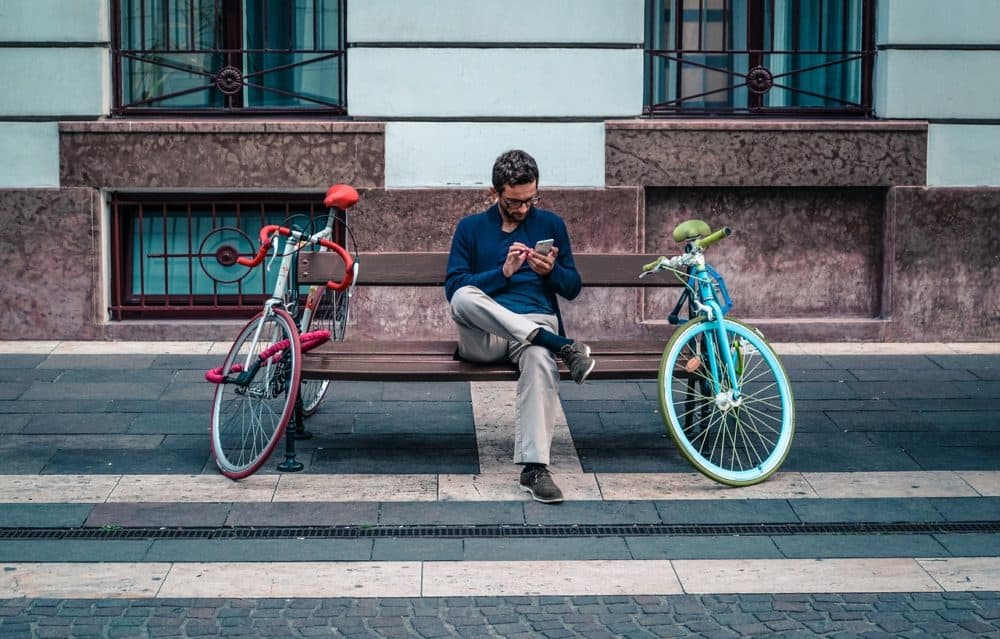 Spotted by Locals
It's a cliche to experience a city "like a local," but Spotted by Locals tries to help you do just that, with highlights suggested by local residents ("Spotters") in 80+ cities.
It's not just any local residents, though. Apparently "every Spotter is handpicked by Sanne and Bart [the owners], who lead a nomadic life to meet each of the 500 city-loving locals at their favorite spots around the world."
The app provides curated suggestions, regular updates, and the ability to view maps online or offline. You can also apply to become a local spotter if you're interested. The company hopes to expand coverage to 15 new locations in Eastern Europe, Central Asia, and the Middle East in 2019.
iOS and Android, $3.99 per city guide
HoodMaps
Ok, it's not technically an app, but HoodMaps is so different to other navigation tools that I just had to include it.
Imagine you're visiting a town for the first time. After pulling out a map of the area, a brutally-honest local suddenly decides to butt in and tell you what the neighborhoods are really like. That's HoodMaps.
The way it works is that you search for a city, and are given a map that divides the neighborhoods into various social categories. These include stereotypes as "Suits," "Rich," "Hipsters," "Students," "Normies," and "Tourists," along with local commentary.
For example, on the Mexico City map, you'll see areas marked with labels like "Biggest market on earth" and "Hipster Mecca," along with the more-prosaic "Why are you here run for your life" and "Boring mid-class where nothing happens." You can also choose to view 2D or 3D maps of cities.
As an interesting side note, HoodMaps was created by Pieter Levels, who also created Nomad List and Remote OK.
Web-only, free.
Looking for the best offline map apps in particular? We rounded up a bunch of them!
---
What navigation apps and tools do you use when traveling? Let us know in the comments!
Images via Pexels (featured image), pxhere (Google Maps), pxhere (in-car navigation), and MaxPixel (man on phone with bikes)