London: city of museums (over 160, making it the world's top museum city), must-see landmarks (10, or 25, or 100, depending on who you ask), and great pubs (yeah, those would take a lot longer to count – though someone has!).
Imbued with history and filled with culture, the prospect of a visit to the UK can be exciting and overwhelming in equal measure. With so much on offer, where do you even start when visiting for a few days?
Whether this is your first trip or your hundredth, London can and will surprise you, whether it's an unusual attraction, a newly-opened play, an overlooked cozy nook, or a surprisingly sunny day in the fall (so you can, in true local fashion, cheerfully discuss it with the bartender at the pub).
More than most other cities, London has a wealth of apps to help locals and visitors alike make the most of the city. We've tracked down 20 of the best ones, to help with everything from finding your way around to scoring deals on meals and tickets to, yes, knowing what the weather is going to (potentially) be like tomorrow.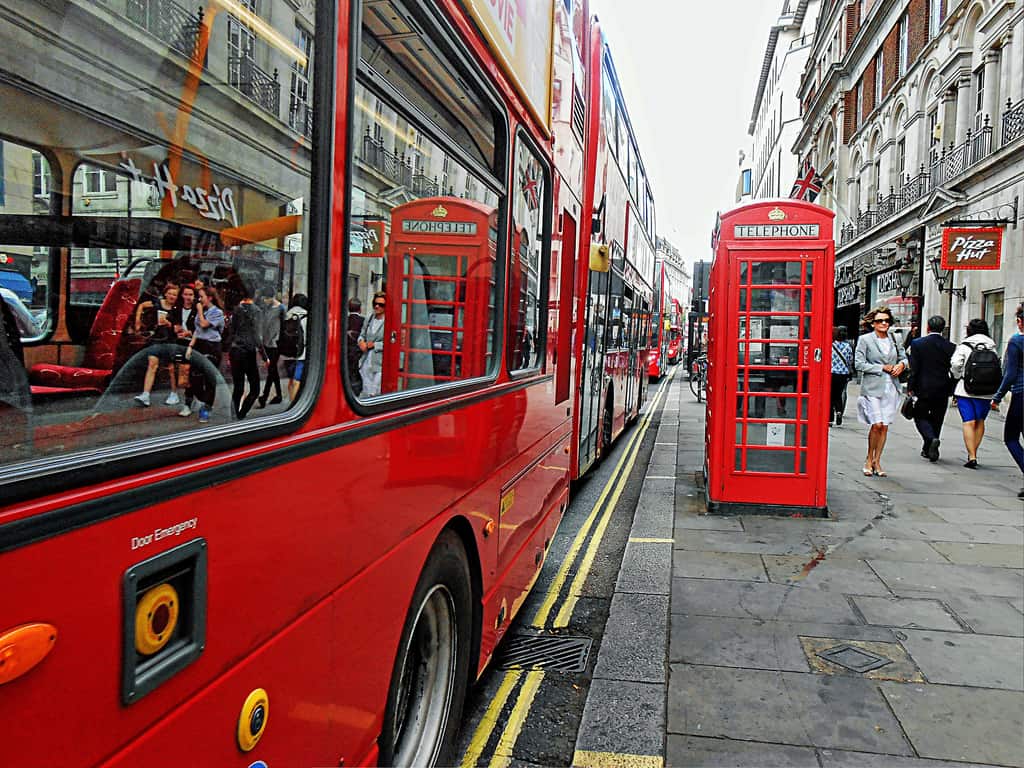 CityMapper London
In short, CityMapper is a great transportation resource that pretty much everybody can benefit from.
Are you awful with directions (raises hand)? Get it. Do you get confused with new transportation systems (raises hand)? This is for you. Are you great at finding your way around, even in a city you've never been to before (I envy you)? Download it anyway.
CityMapper combines all of the city's transportation options into one handy map, allowing you to compare price and travel time between different modes of transport, including Uber, cycling, and walking.
It also features real-time departures and disruptions, so you make the most out of your time in London and don't get blindsided by mysterious Tube maintenance work or roadworks you didn't know about.
iOS and Android, free
Tube Live
It's hard to visit London without spending some time underground. The city's (in)famous Tube is a vital part of getting around this sprawling city, and Tube Live is the best way to navigate it.
This beautifully-designed app takes into account how long it will take you to get to the nearest station, whether there are planned works on any lines, warns if you're getting close to the last train, and provides information about station facilities like toilets and parking.
iOS and Android, free
Station Master
A great companion to Tube Live, Station Master provides useful and fun facts about stations across the entire underground network. Each station is shown in 3D, pointing out where exits, passageways, or corridors are, and showing which carriage is most convenient for a speedy exit.
It also includes accessibility info such as step count, elevators, and even the size of the gap between train and platform, which is also useful for able-bodied travelers with heavy bags. It's all sprinkled with history tips and facts about each station, turning your commute into a guided tour.
iOS only, £3.99
Santander Cycles
Are you feeling fit (or brave)? Jump on one of the shared city bikes available all around London and see the city on two wheels. Commonly known as Boris Bikes for the former mayor (and current Prime Minister) who started the service, Santander Cycles are a convenient and environmentally-friendly way to get around London.
The service requires membership, which you can sign up for on the app, and it costs £2 for as many half-hour rides as you like in a 24-hour period. Docking stations are every few blocks all over the city, so you'll have no problem finding one!
iOS and Android, free
MBNA Thames Clipper
Many of London's landmarks, from the Houses of Parliament to the Tower Bridge, look down on one key element of the city's landscape: the Thames River. But how about looking at London from the Thames' perspective for a change?
MBNA offers you exactly that with its river transportation system (as well as being a sometimes-convenient way to get from A to B), and the app makes it even easier by allowing you to skip lines or print tickets by doing everything from your smartphone.
iOS and Android, free
Virtuo
Despite London having an excellent public transportation system, sometimes you need to take matters into your own hands.
If you want to take a day trip out of town without dealing with trains or buses, check out Virtuo. This mobile rental service launched in London after rave reviews in other European cities, and promises to make the process of renting a car 100% hassle-free.
You can book your car of choice before arrival and have it waiting for you at the airport or train station, find it yourself with the help of the app, unlock it with a virtual key, and drive away. There's no need to fill in paperwork or wait in line at any point.
iOS and Android, free
Museum & Sights
National Trust
The National Trust's mission is to "preserve and protect historic places and spaces" around the UK, and it manages over 350 properties and 600,000 acres of land both inside and outside the capital.
The app has detailed information about the Trust's properties and landholdings, showing you how to get them, key information such as opening hours and entry prices, and telling you if there's anything special going on when you plan to visit.
iOS and Android, free
Want to see a different side of London? Discover some of its deepest secrets? Or just be surprised by unexpected gems alongside the city's most famous spots?
Hidden London is for you. Developed and compiled by a born-and-bred Londoner, the app is focused on unknown, buried, or overlooked places. Among some of the most interesting include Roman thermal baths in central London, a crypt underneath Fleet Street, and the first English dictionary, housed in the home that saw it be born.
iOS only, free (in-app purchases)
VoiceMap London
Despite the appeal of wandering aimlessly through London's streets, you don't have to. There's no need to hire a guide, either: just get one on your smartphone instead.
VoiceMap has a wealth of audio tours of London, covering all sorts of topics and areas. Choose from a tour discovering the Soho eateries worth waiting in line for, a photography walk around Camden, or a tour of theaterland headed by none other than Ian McKellen. You'll see the city with new eyes (and ears).
iOS and Android, free (in-app purchases)
Food & Drink
Best Coffee Guide
If you need a caffeine kick to keep up with sightseeing, London's got you covered. Between chains, franchises, and little mom-and-pop stores, there's no shortage of coffee in the UK capital.
If you want to be selective, though, Best Coffee Guide has you covered. This app focuses on independent cafes around the world, with particularly-good coverage in London and other major cities.
The free version lets you find nearby coffee outlets that match your particular preferences, with reviews from professional writers. For $2.99/year (or as they say, the cost of a good coffee) you can explore cafes around the world, save your favorites, and get access to in-app promotions.
iOS and Android, $2.99
The Pub Finder
Oh, pubs. Centers of (potential) debauchery, bastions of British daily life, cozy spots to visit on any trip to London.
Find the best with The Pub Finder, a crowdsourced app mapping out all the pubs in London, submitted by locals and visitors alike. Users can also rate pubs they've already visited, with each rating counting towards an overall score. The darker the colour of the pin, the better the pub.
iOS and Android, free
TablePouncer
Looking for a last-minute reservation at a hot restaurant? Take it with a side of discount by booking through TablePouncer.
The app lets you make bookings for the same or next day with savings of up to 50% per meal. You can pick where to eat by cuisine, proximity, or party size, and have it all solved in less than ten seconds. New deals are added each week, so there's no need to go to the same place twice (unless you want to, of course!).
iOS and Android, free
British St.Food
London is a holy grail for street food lovers, full of food trucks, markets, and trestle tables, and British St.Food is your guide to the best.
Run by Richard Johnson, street food connoisseur and founder of the British Street Food Awards, this app showcases and pinpoints the best eateries in the UK, including London.
The app shows what each trader is selling and where, on a GPS-powered map that's updated daily by sellers checking in. Daily specials and offers are also available, and users are encouraged to upload photographs and reviews.
iOS and Android, free
General Info
Visit London
When it comes to planning your days, let's make it simple: the app version of London's official guide is a valuable resource, and well worth downloading before leaving home.
It includes updated info on attractions, landmarks, eateries, and transportation, as well as hidden gems, insider tips and unique, hand-picked lists and itineraries put together by experts.
The GPS feature allows you to find out what is going on around you, or any particular area you're planning to visit.
Working completely offline, the app allows you to save all the info you're going to use when out and about. It also acts as a booking service, offering deals on events around the capital.
iOS and Android, free
London Pass
Quick weekend trip? Extra days on a business trip? Make the most of your time with the London Pass app.
This app touts itself as "an interactive guidebook," offering info about different areas, useful tips like exchange rates and public holiday information, ideas for days out, and transportation maps.
The app is particularly useful if you've purchased a London Pass (you know the deal, one ticket for several attractions and tours around the city, with fast track entry to many of them.) There's pertinent info for pass holders, including special deals at restaurants, shows, and stores.
The app is equally useful if you don't have a pass, though, so check it out!
iOS and Android, free
Met Office Weather
Oh, the British weather. Often reviled, occasionally loved, always a topic of idle conversation.
Weather in London, much like the rest of the UK, can change in a matter of minutes and really affect your trip. Your phone probably already has a weather service, but for the most accurate information, check the Met Office Weather app.
Released by the UK's official meteorology service, it offers up-to-date accurate weather forecast (daily and hourly), provides weather warnings, and lets you know how much rain is likely to fall within the next 24 hours.
iOS and Android, free
Tickets, Events, & What's Going On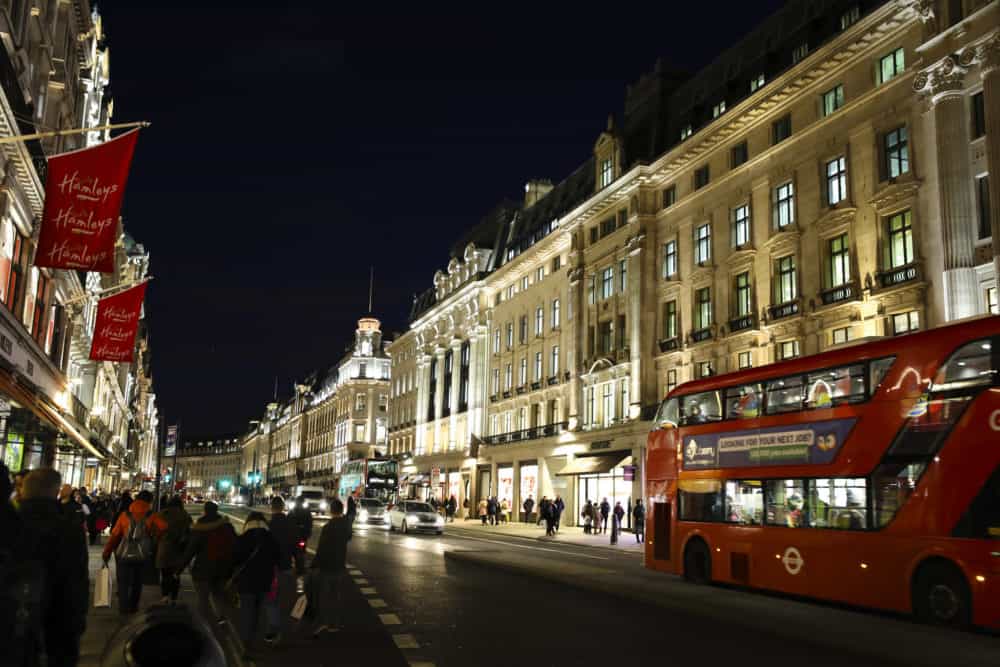 Time Out London
An inevitable fixture in London resource lists, Time Out is a cliché for a reason. This timeless publication (it just never seems to get old) is a wealth of information on what to do around town, from not-to-be-missed restaurants to newly-opened plays.
Its app is comprehensive and easy to use, listing up-to-date events near you as well as recommendations broken down by specific categories, such as Editors' Picks or Free & Cheap. Lists and individual items can be downloaded and accessed offline, letting you create your own personalized itinerary.
iOS and Android, free
London Theatre Direct
Planning to catch a play (or two) while in London? Download London Theatre Direct, and take the hassle of deciding and buying out of the experience.
The app works as a two-in-one, giving showtimes and addresses for theaters around the city, and letting you purchase tickets in-app. You can search by regular or last-minute tickets, discounts, deals, and the best seats, all from your smartphone.
iOS and Android, free
Stagedoor
If you're looking for the alternative side of London (in theater talk, of course), then Stagedoor is for you. This app highlights off-the-beaten-path and hidden theater gems all through the city, focusing on lesser-known venues and newly-released shows.
Choose between musicals, opera, comedies, children's shows, cabaret, and many other categories, and shuffle through reviews from past attendees and critics to find the perfect play for you. Buy tickets in-app at a discount price (for iPhone users, Apple Pay is enabled) and enjoy!
iOS only, free
Dropit
"Shop 'til you drop" gets a whole new meaning in London. In a city rife with high-end boutiques, thrift stores, and street markets, the possibilities for retail therapy are endless, and a little overwhelming.
Dropit takes some of the pressure off by taking care of your bags after a particularly fruitful session. Just take all your new acquisitions to any of its partner stores sprinkled around the West End, leave them with your accommodation's address, and wait for them to be delivered to your door. Easy!
iOS and Android, free (in-app purchase for service)
---
Images via Benjamin Gillet (feature photo), Dun.can (red bus and phone booth), bryan (night street), Gabriel Villena (Buckingham Palace guards), Martin Hesketh (Houses of Parliament), George Rex (pub sign), mangMangW (Tower Bridge)