For many of us, food and travel are inextricably linked, and there's often nothing better than stumbling upon a small, inconspicuous restaurant jam-packed with locals.
If you'd rather do a little research before hitting the streets for dinner, however, you've got plenty of options. A number of useful apps and sites let you check out what options are available, make reservations, and get discounts around the world.
For those wanting a greater understanding of the local food culture, there's the opportunity of exploring farmer's markets and dining with locals, while vegetarians and vegans are also covered all over the world.
These are nine of the very best food apps and sites for travelers, helping you find culinary gems, easily book tables, and gain a greater understanding of what's going in your mouth when you're on the road.
EatWith
Sometimes when you're traveling, all you want is the comfort of a home-cooked meal. Not only does it make a nice change from eating in restaurants all the time, it's also a great way of getting an insight into local life and food culture.
It's not always easy to make the personal connections that allow for this type of experience, though, especially for introverted travelers or if you're only in town for a few days. That's where EatWith comes in.
The app lets you make reservations for culinary events around the world, hosted by locals. The experiences vary, but often involve dinners, tasting menus, market tours, and wine tastings, among other things.
You can check out pictures and menus as you browse, and read reviews from past guests. Once you've selected an experience, you book and pay directly within the app. You can even choose to become a host in your hometown when you're not traveling!
EatWith is currently available in 130+ cities around the world.
iOS and Android, free
TravelingSpoon
Like EatWith, TravelingSpoon helps you connect with locals for culinary adventures. Focused on a more holistic approach to food (in other words, the entire process of preparing a meal,) you can often book a complete food experience.
This typically involves shopping at a local market to select and buy the ingredients, preparing the meal, and then eating it with a local. The experience is akin to a cooking class and home-cooked dinner rolled into one. Booking and paying are handled directly by TravelingSpoon.
Hosts often provide a rundown of the home, including a description of the dining area, people who live there, and any pets that may be present. Not all experiences include an option for markets or live cooking, but most do. TravelingSpoon is web-only, and there's no app as yet.
Web-only, free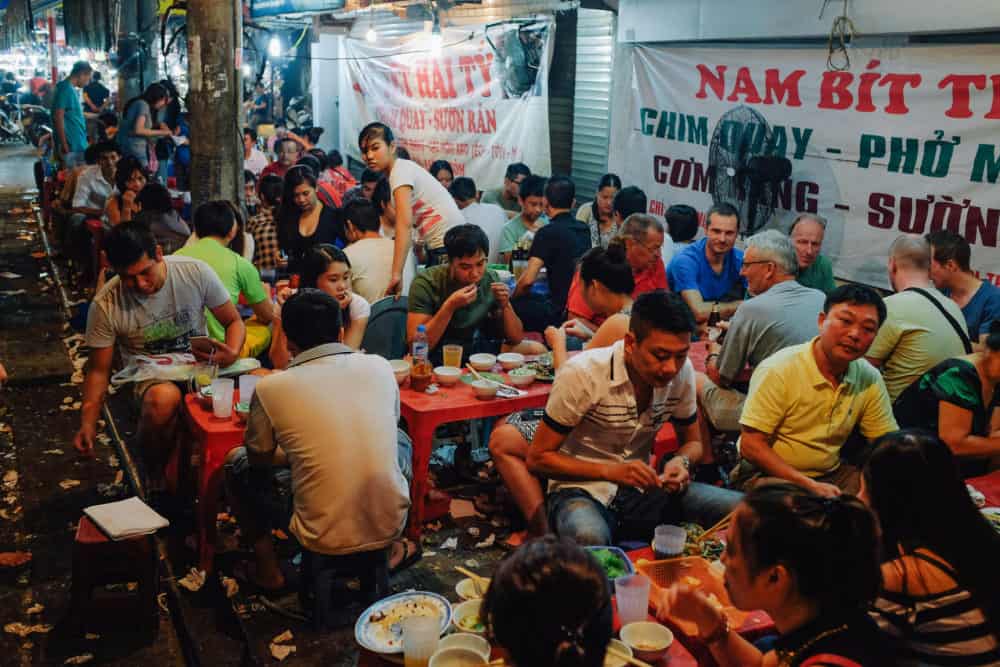 WithLocals
Want to go on a food tour? Sure, you can book through a travel agent or your hotel, but you can also do it through an app like WithLocals.
The service's advantage is its breadth of options, with the app letting you book culinary and cultural tours in 25+ countries and 50+ cities around the world. This can include visits to markets, outdoor food vendors, wine bars, or restaurants.
Examples include a "small bites" tour of Rome, a floating market tour of Bangkok, and a wine and tapas tour of Lisbon. You can view the itinerary before you book, along with the languages spoken by the guides.
In some cases you'll potentially be joining a large group, while in others you can opt for a personalized option that's just for you. The app primarily serves Europe and Asia, with limited offerings in Africa, the Americas, and Oceania.
iOS and Android, free
Eatigo
For restaurant reservations in Southeast Asia, Eatigo is a great option. It's one of the most popular food apps in the region, and currently serves users in Thailand, South Korea, Singapore, Malaysia, Hong Kong, India, the Philippines, and Indonesia.
You can book a table at 4500+ restaurants, ranging from high-end establishments to local food joints. This app has loads of categories such as "Date Night," "Hotel Buffets," "Sushi Mania," and "Wine Bars," and you can check out menus and user reviews before booking.
Eatigo is known for its timed discounts, which let you get up to 50% off at select establishments. You'll often find the best deals by searching the "Trending" category — as an example, I found a 50% discount on a Korean buffet in Bangkok in under a minute by checking that section of the app.
iOS and Android, free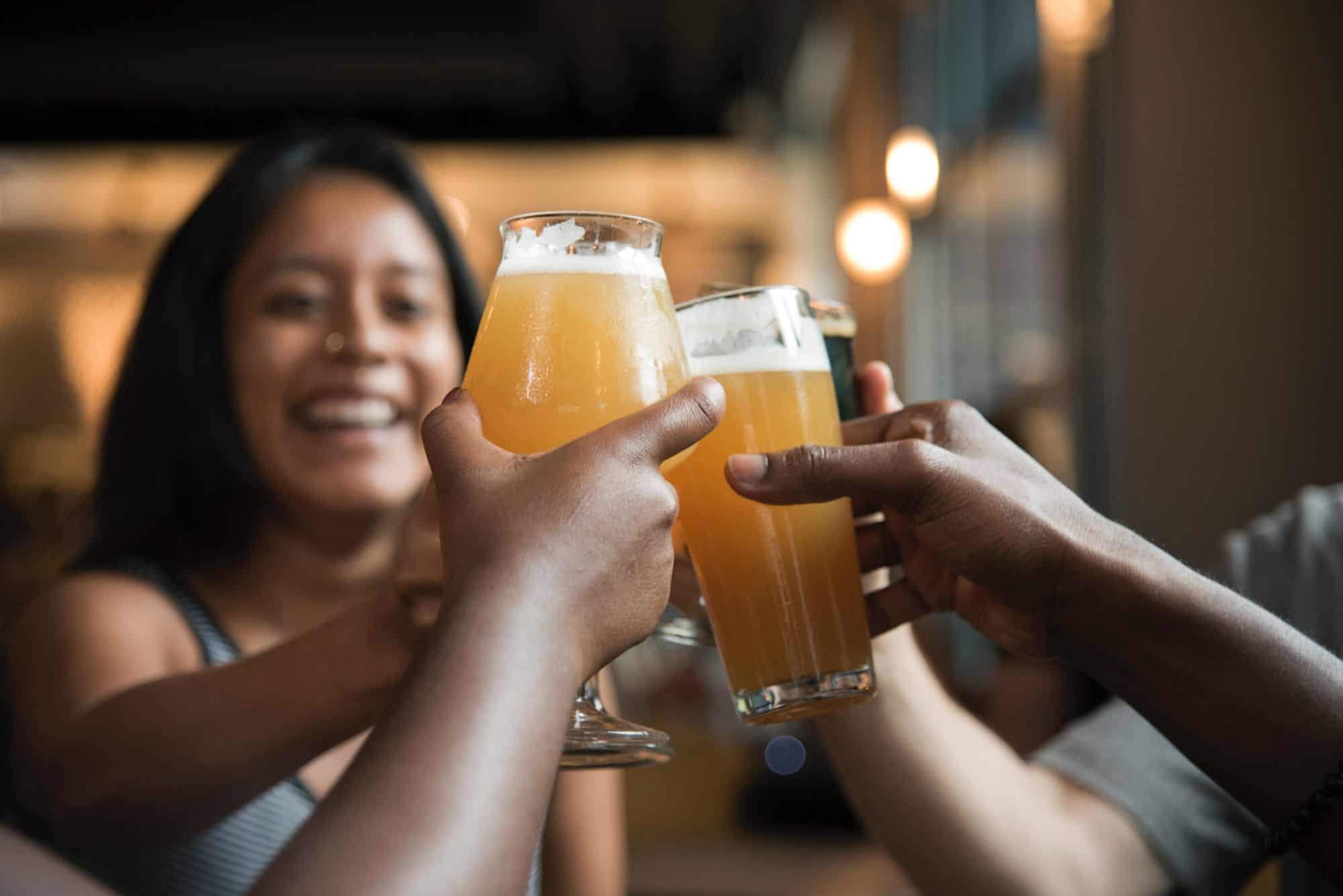 TheFork
For food-focused travelers in Europe, we recommend TheFork. It's a great way to discover local restaurants, make reservations, and find deep discounts. With tens of thousands of restaurants across over a dozen countries, mostly in western Europe and Scandinavia, you're spoiled for choice! 
You can apply filters to narrow down your search, including by type of cuisine or special deals, and check availability for a certain date, time, and number of people. There's no fee for making a reservation, as the restaurants shoulder the cost.
TheFork offers discounts of up to 50% off at certain restaurants, and there's a loyalty program which lets you earn points and exchange them for 10-25 euros off the price of your meal.
iOS and Android, free
Zomato
Like other similar services, Zomato lets you book meals at restaurants. The app's real value comes from its sheer size, often covering places poorly served by other apps. With Zomato, you can make reservations in 24 countries, from Australia and New Zealand to Chile, India, Poland, and more.
You can check out menus and ratings as you browse, and see restaurant locations on a map. In certain countries, you can also order food for home delivery.
Zomato's purchase of UrbanSpoon helped the company enter the Australian, Canadian, and US markets back in 2015. Founded and launched in India, Zomato covers a wide range of cities across the country, and is a particularly useful resource for travelers there.
iOS and Android, free
Yelp
Yelp is a well-known international tool, but particularly shines for restaurants in the United States. Advanced filters include food type, rating, distance from your current location, and opening hours, among many others, and make it easy to find what you're looking for.
You can make reservations from within the app, and access any available promotions or discounts. Yelp's Elite Squad program incentivizes people to write detailed and lengthy reviews in return for privileged access to various promotions and events.
As an older player in a relatively young field, Yelp's breadth of coverage in the US makes it an ideal resource for travelers there.
iOS and Android, free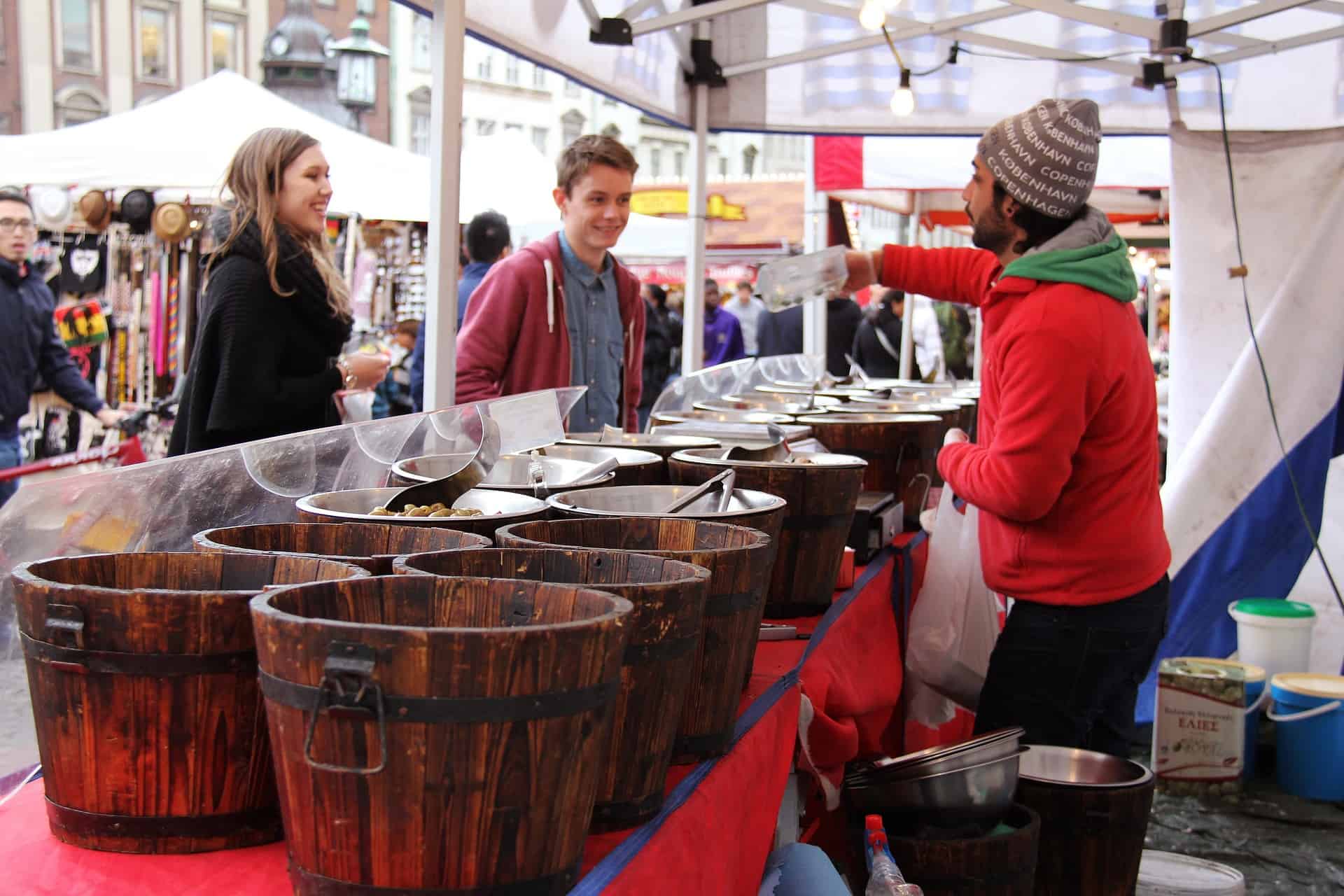 HappyCow
For vegetarian, vegan, plant-based, and gluten-free travelers, HappyCow is a must-have. You can search for food that meets your requirements in 180+ countries around the world, and get reviews, directions, opening hours, and an interactive map showing available options.
HappyCow isn't just for restaurants, with health food and grocery stores, food trucks, and farmer's markets listed as well. Since it provides such a valuable niche service, it's a great resource to support as a contributor, and the app makes it easy to upload reviews and photos of places you find.
HappyCow is currently available in 10 languages. The Android and iOS app has the same information as the website, but includes useful features like saving destinations for offline use.
iOS and Android, $3.99
Seafood Watch
If you're a seafood lover traveling in the USA, download Seafood Watch. Produced by the Monterey Bay Aquarium, the app makes it easy to find ocean-friendly seafood restaurants in your area, or track down restaurants in other cities.
You can search for a particular type of seafood, view sushi listings based on both English and Japanese names, and access educational resources on sustainable seafood.
There are A-Z guides for both seafood and sushi, and a handy glossary of terms. Partially available offline in case you don't have a data connection, Seafood Watch offers an easy way to be a more eco-conscious consumer.
iOS and Android, free
---
Images via PxHere (dinner party), Paul Galow on Flickr (Hanoi street food), PxHere (friends with drinks), and sharonang on Pixabay (buying olives at market).