TV shows, movies, and books are all good ways to pass the time during boring flights and long car rides. What happens, though, when there's nothing worth watching, or you just don't have the willpower to make it through another chapter?
Outside of napping (good luck with that in a cramped economy-class seat), how else can you get through those endless travel days? By downloading a few good time-wasting games to your smartphone or tablet, of course.
With hundreds of thousands of titles in Apple's and Google's app stores, though, it's not easy to figure out which are worth playing and which are, well, a waste of time.
Fortunately, we're here to help by sharing eleven of our favorites that are ideal for long journeys. These fun time-killing games have all got hours of playability, are available for iPhone, iPad, and Android, and cost under five bucks. Some are entirely free!
Void Tycoon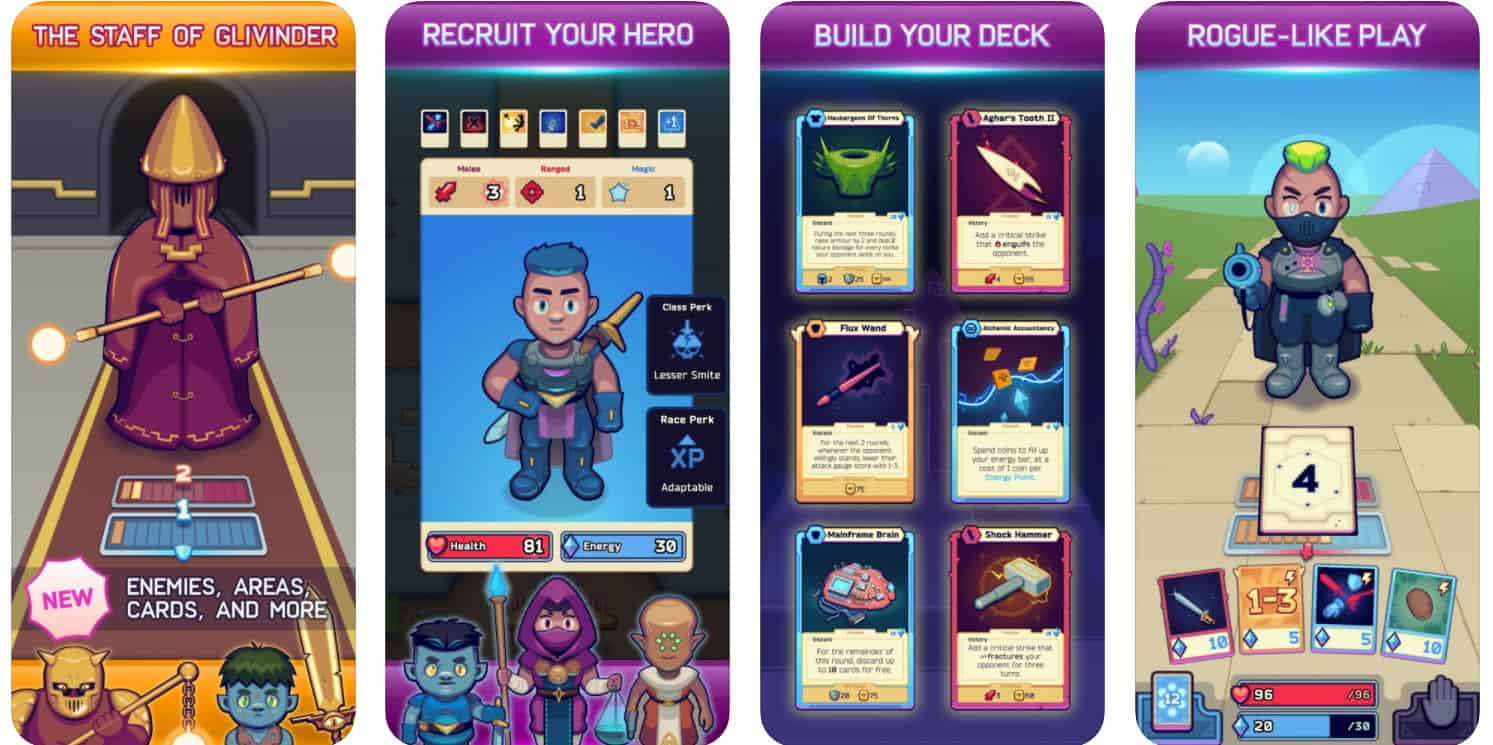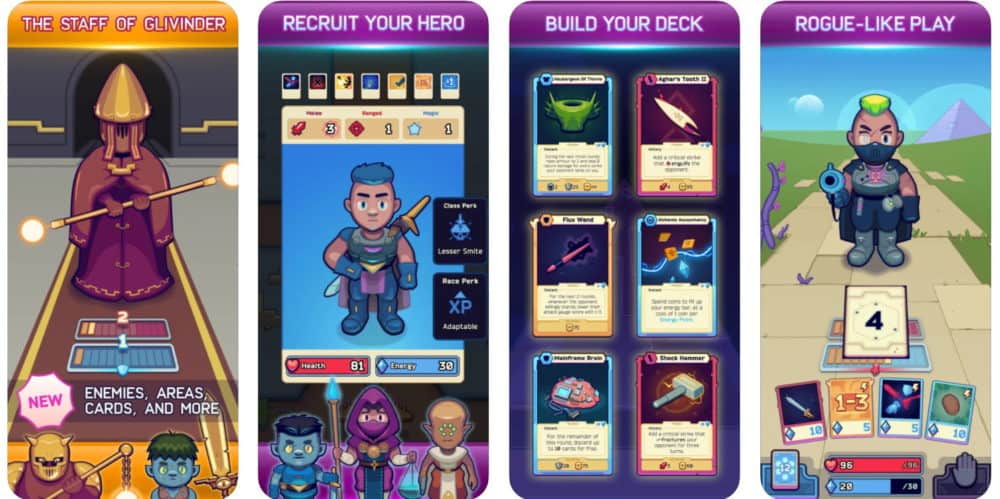 If you like deck-building and/or rouge-like games, it's time to check out Void Tycoon. The basic mechanic is simple: Fight your way through a range of worlds by playing cards in a blackjack-style fashion, trying to get as close to 12 as you can while your opponent does the same.
Whoever scores the highest on each round wins, the difference between the scores determining the number of hits delivered to the enemy. Making things (much) more interesting, however, is the wide range of action cards you can find and buy along the way.
Letting you do anything from modifying your (or your opponent's) score to adding extra hits, damage, and defense, impair your foe, playing the right card at the right time is usually the difference between winning and losing a round.
Throw in several different weapons and armor types, experience-based upgrades, and four different classes from knight to assassin, and you've got the makings of a game with plenty of replayability that takes many, many hours to fully complete.
Graphics are simple but cute and colorful, and the game plays well on almost any hardware without slowing down or draining the battery excessively.
Void Tycoon is free to download, and you'll get plenty of enjoyment out of it without paying a cent. The ads border on the edge of excessive, though, so you'll likely want to hand over a few bucks to remove them if you find yourself playing the game a lot.
Plague Inc.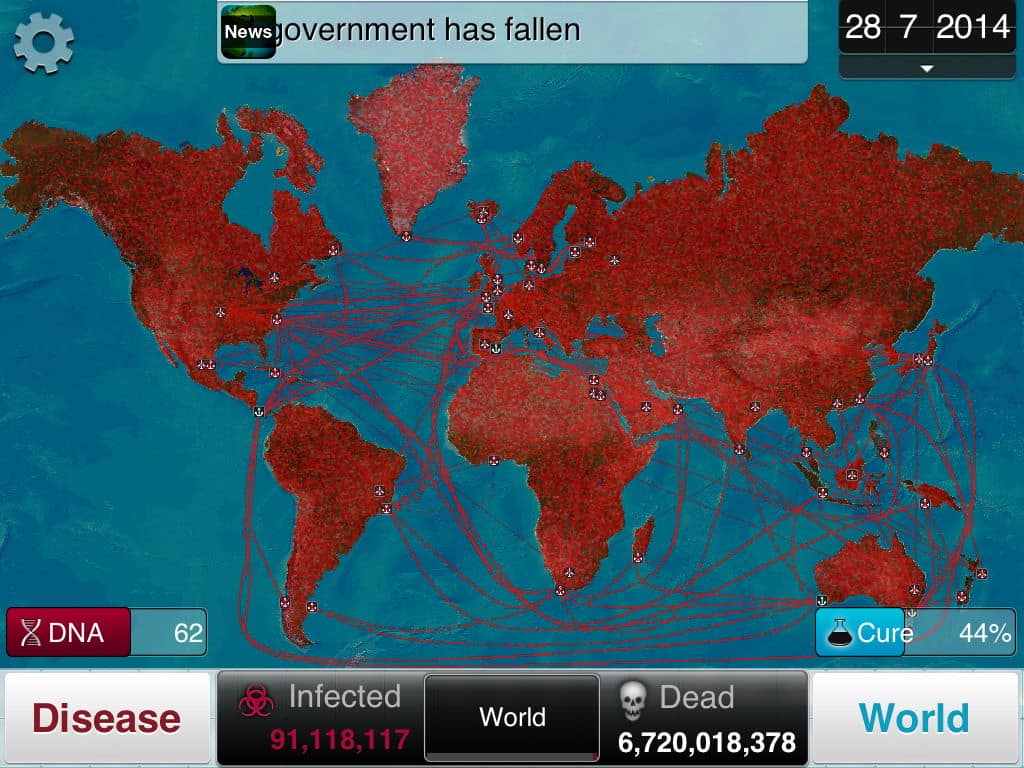 Plague is a very easy game to sink a lot of hours into. The premise is simple: create a deadly disease, name it whatever you like, and use it to wipe out the entire world.
Your enemies here are the good scientists who work together to develop a cure against whatever vile illness you concoct. If they're successful before you manage to infect everyone on the planet, you lose. The game has been around for a decade, but unsurprisingly it's never felt more relevant than it does right now.
There's even a new mode called "The Cure," which flips the game on its head and puts you in the shoes of scientists trying to save the world from a deadly pandemic. Vaccines, mask mandates, and lockdowns all feature, in case you weren't getting enough of them in the real world.
The appeal of this game is the thrill of trying to outwit those brilliant minds who want to eradicate your disease, evolving your disease to stay one step ahead. Once you're successful with the basic disease types, new variants are unlocked with their own strengths and weaknesses.
We're not alone in our love for Plague Inc. This acclaimed game has topped many best-of lists, with nearly one million 5-star ratings to date.
0h h1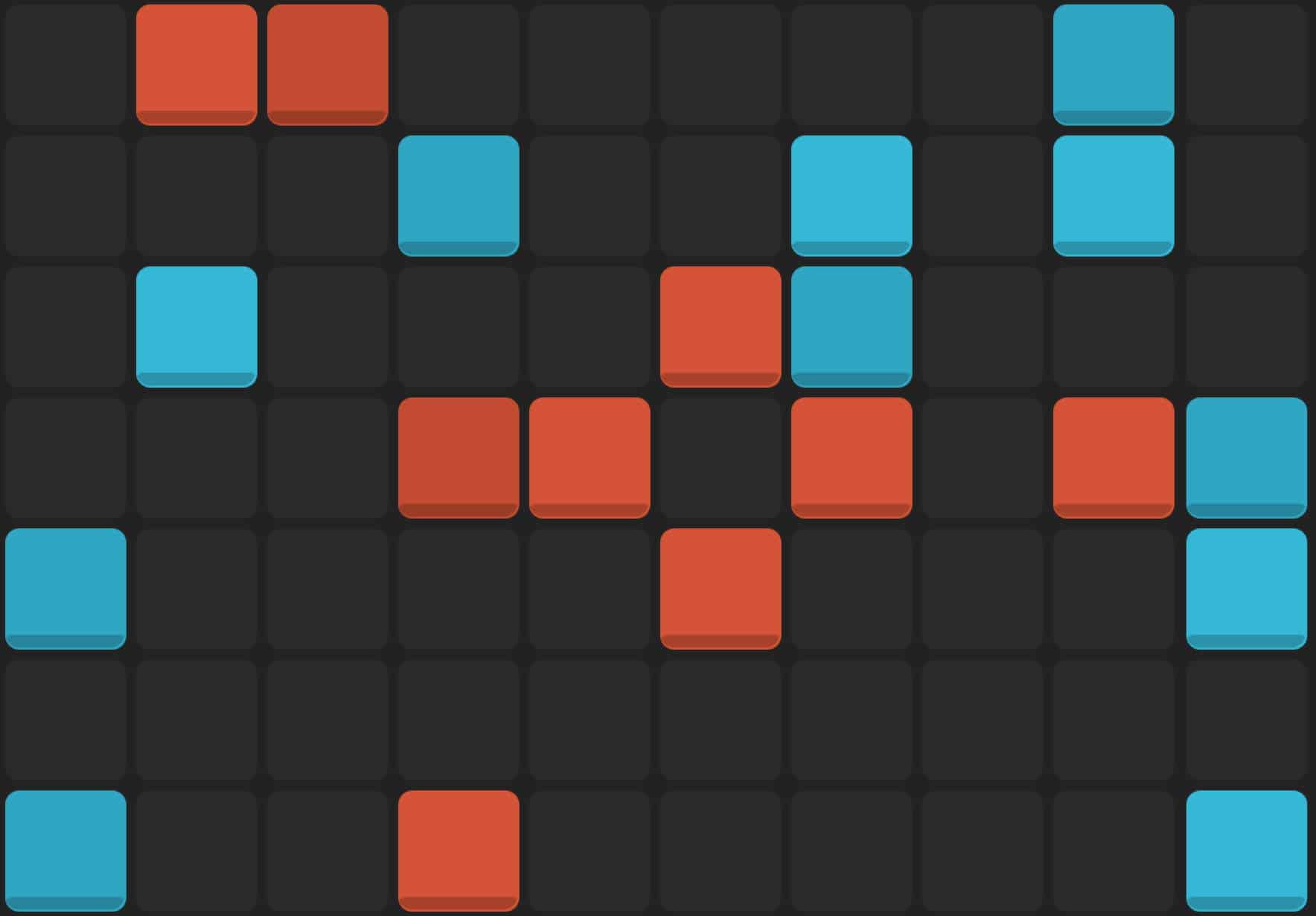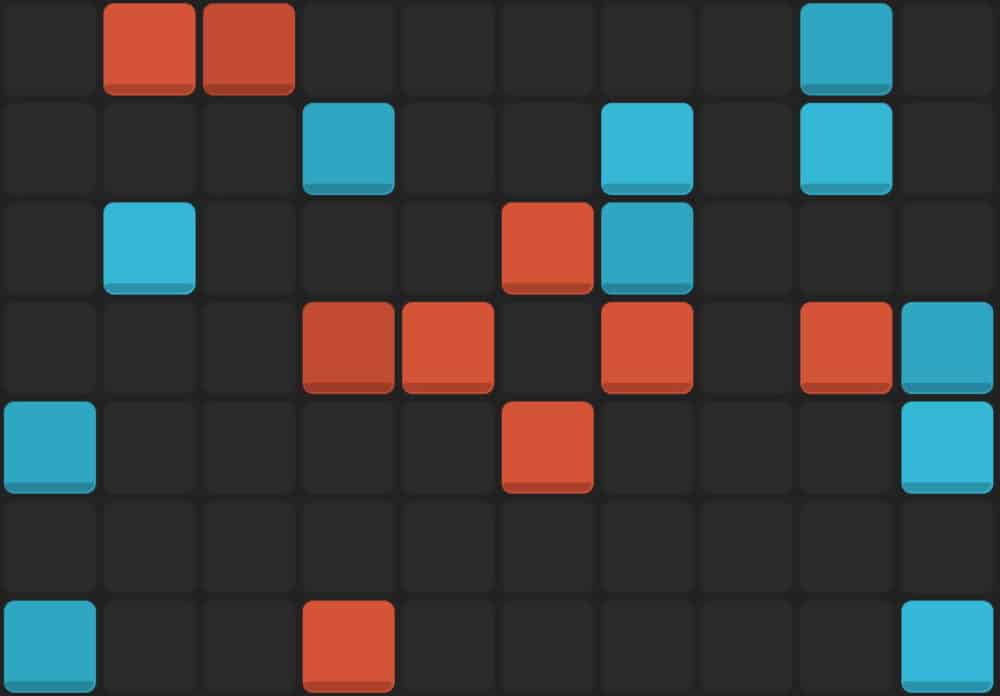 0h h1 is a zen-like way to polish your critical thinking skills. This "little logic game" is akin to Sudoku, but instead of numbers, you have to fill grids with red and blue tiles.
Several grid sizes are available, from as little as 4×4 to as large as 12×12. The larger the grid, the higher the difficulty, and there's an unlimited number of puzzles to solve.
There's no timer ticking, so you can play at your leisure. Of course there's nothing wrong with trying to go for personal best times either.
We're fans of the no-frills nature of the game. It's completely free with no ads, in-app purchases, or unlockable features. The game is very easy to pick up and play when you need a low-key way to pass the time.
Mini Metro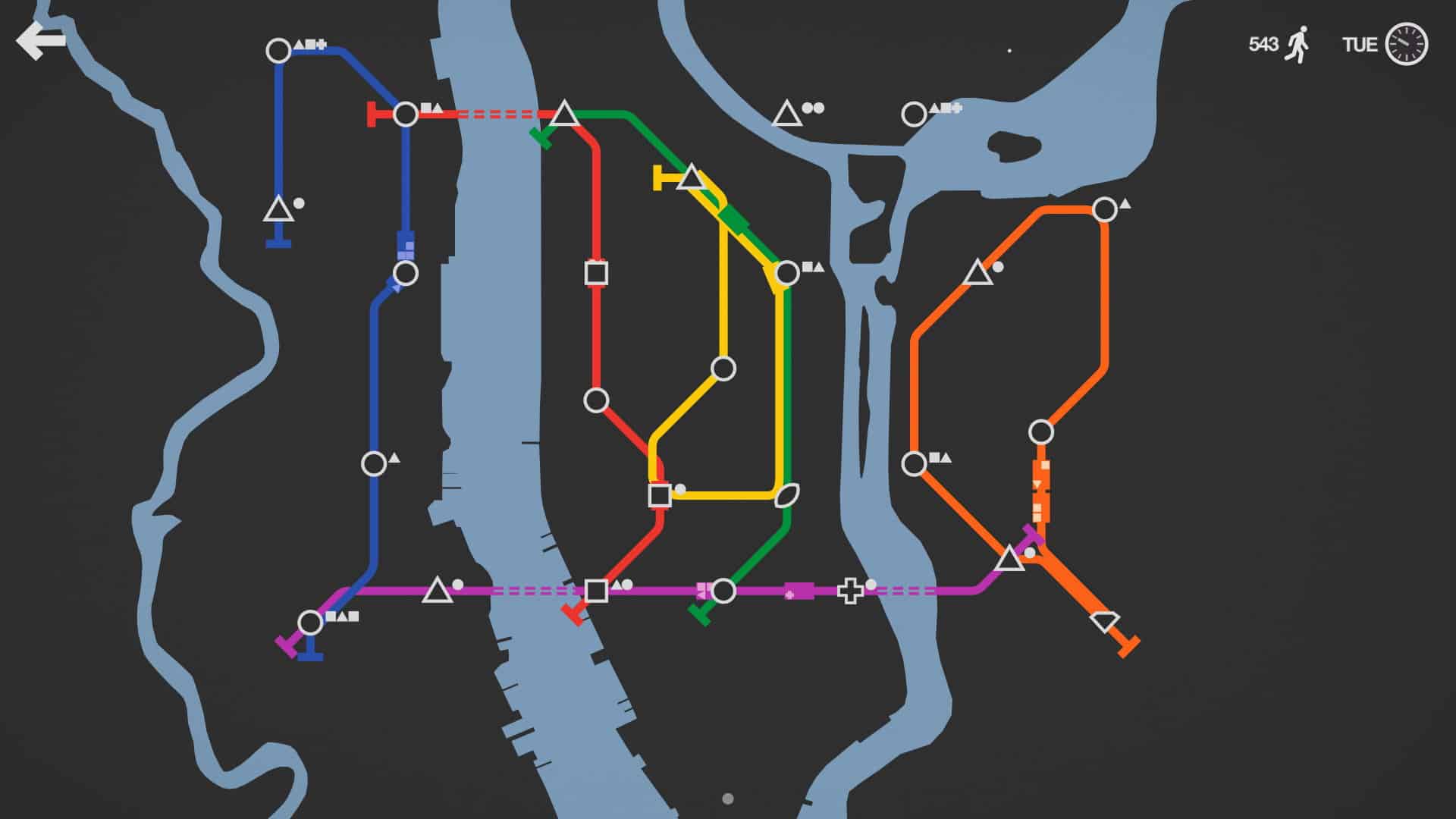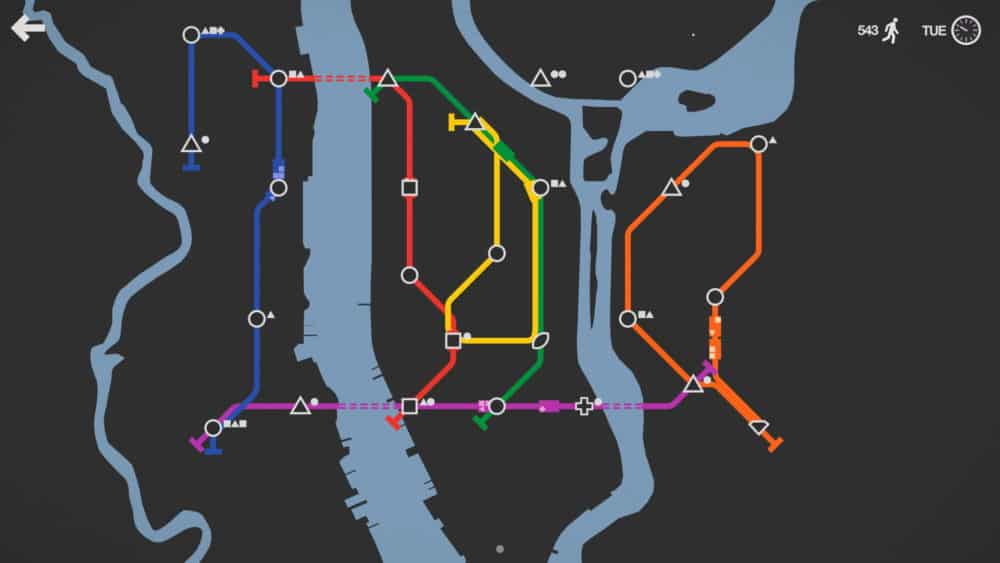 After yet another delayed and crowded ride on public transit, which seasoned traveler hasn't thought they could do a better job of designing a subway system? BAFTA-nominated Mini Metro offers you the chance to do just that.
Behind the game's simple appearance lies a serious, at times frantic, challenge as you strive to meet the demands of a city's growing ridership. No two maps are ever the same, adding to the replay value.
As you master each city, a new one becomes available. Each has its own set of tweaks, from bullet trains in Osaka to small carriages in Cairo, rivers and islands that need to be accounted for, and more.
The game ends when a station gets overcrowded, but you can keep playing in Endless mode if you like. Specific challenges are available for each city, some of which will likely take many games to eventually complete.
The next time you find yourself stuck on a long train ride, whip out Mini Metro and engineer an efficient rail line your fellow riders would be proud of.
Jetpack Joyride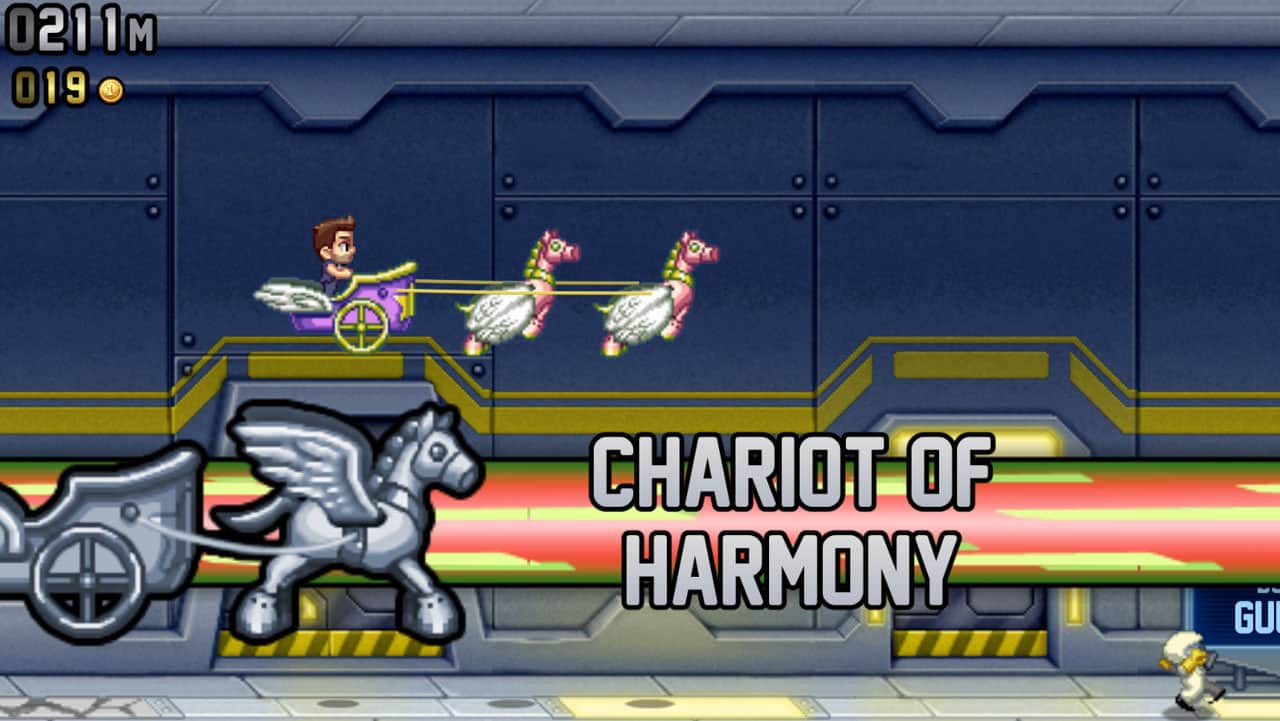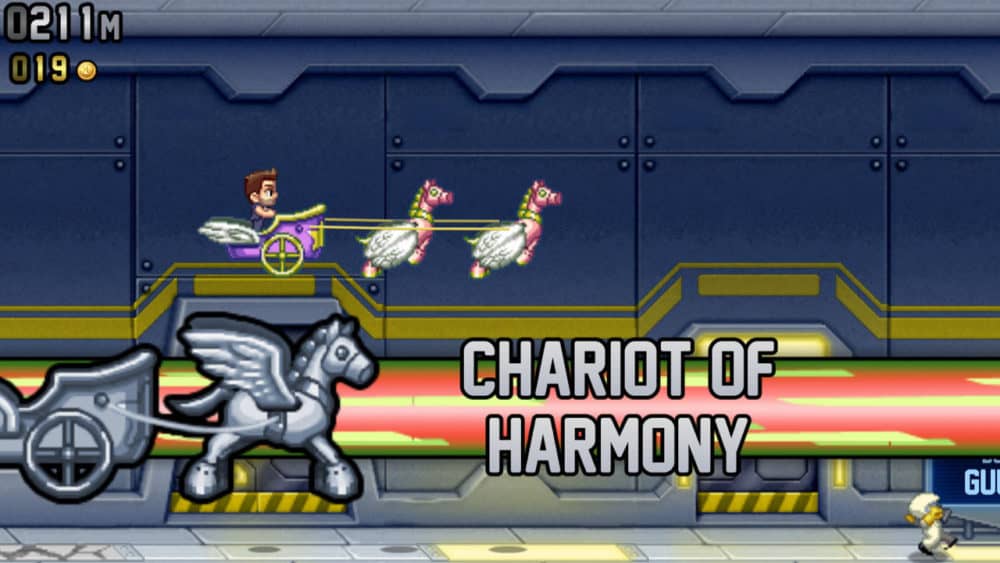 How can a game with only one control button (up) be so engrossing? We don't know, but we've somehow managed to devote many, many hours to this colorful, detailed side-scroller.
Jetpack Joyride sees you assuming the role of action hero Barry Steakfries, taking to the skies with a cool jetpack to accomplish a range of objectives while avoiding obstacles like missile launchers and giant mechanical dragons.
You can optionally sign in to the Halfbrick Cloud to access game data across devices. That means you can start a game on your phone, then eventually pick up where you left off on your tablet: perfect for playing on-the-go or when one device runs out of battery!
Jetpack Joyride may be an older game, but ratings are as high as ever for the most recent versions. Join the over 500 million players who have downloaded it (including us) and be thoroughly entertained.
Triple Town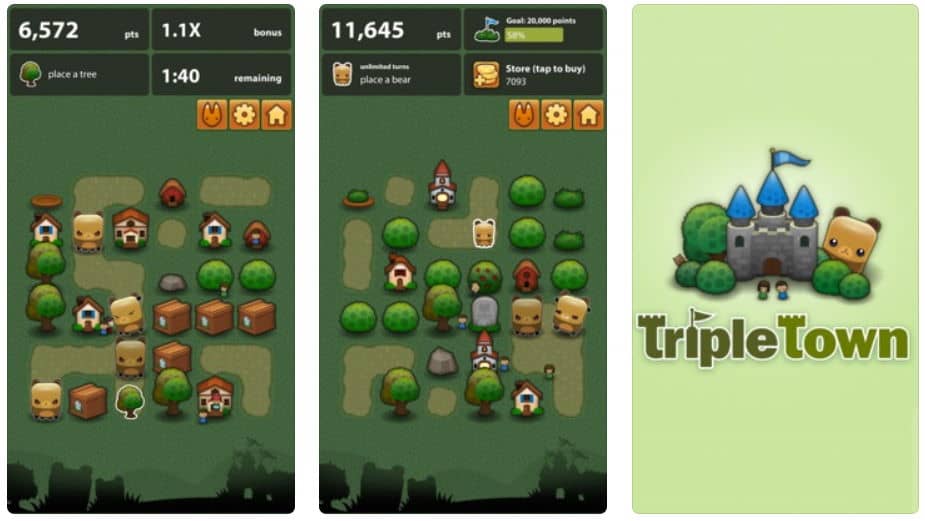 Looks can be deceiving with the cutesy Triple Town. This game has managed to hold our attention for hours on end, even among those of us who don't typically go for adorable aesthetics.
The goal of this puzzler is to grow the largest "city" possible by matching three items to create even larger items. Various enemies and obstacles make life more difficult, of course, and it'll be difficult to tear yourself away as you strive to build a sprawling, darling metropolis.
Thankfully, Triple Town isn't a battery drain. You can lose yourself in the game for hours while still having enough juice to find your hotel once you get to your destination.
Triple Town was first released nearly a decade ago, but fortunately its quality and popularity haven't waned much over the years.
Sandwich!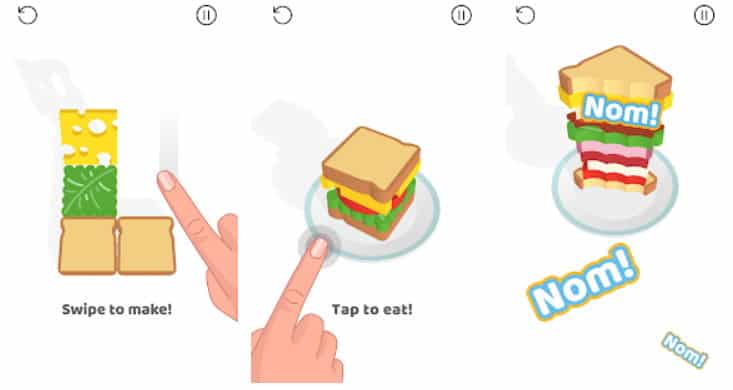 In Sandwich!, your goal is to, well, build a sandwich. Sounds easy, right? It is at first, but each level brings with it more fixins. How high will you be able to stack your sandwich without it toppling over?
Sandwich! tests your ability to skillfully combine bread, lettuce, tomato, onion, salmon, egg, and many other standard and unconventional ingredients that get unlocked over time or by spending in-game coins.
The fun part? You'll get to "eat" whatever sandwich you successfully build. Albeit virtually, so maybe don't play this when you're hungry. With around 250 levels, you'll find yourself making culinary creations for hours on end.
The game is free to play with ads, but they can get a bit intrusive. You may want to pay to remove them if you find yourself playing the game a lot.
Crossy Road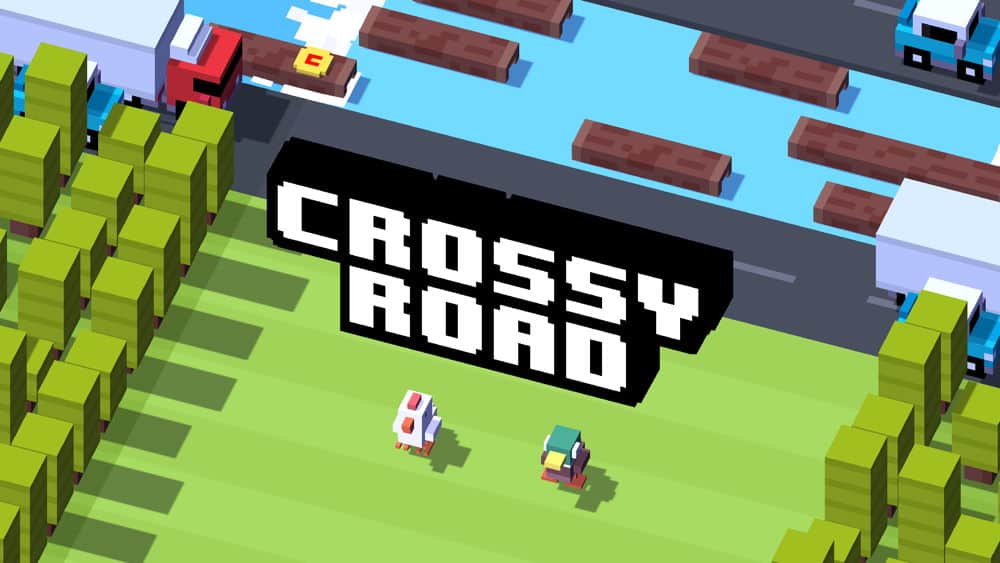 If you've somehow avoided the hype around critically-acclaimed Crossy Road, it's not hard to sum up: guide your character safely across the road while avoiding cars, bodies of water, and other obstacles.
That's really about all there is to it, and yet the pairing of colorful 8-bit graphics and highly-addictive gameplay made this game incredibly popular. Over 200 million people have downloaded it, and Crossy Road and its variants are some of the most popular games on both iOS and Android.
That addiction doesn't come for free, however: this game will drain your device's battery in a hurry. Make sure you have a reliable portable battery in your bag so you can play for hours without worries.
Doug dug.
Ever wondered what happens when you combine Spelunky, Minecraft, and Dig Dug, then throw in a touch of Oregon Trail-like whimsy? Probably not, but in any case, the answer is Doug dug.
Guide Doug the dwarf through myriad caves and tunnels so he can find buried treasure. You'll have to fend off formidable monsters and avoid various pitfalls (and pit-falls), which becomes harder to do the further you advance.
See how rich you can make Doug in this nostalgia-heavy game that'll keep you so engrossed, you'll wish your journey could last even longer. Maybe.
Game Dev Tycoon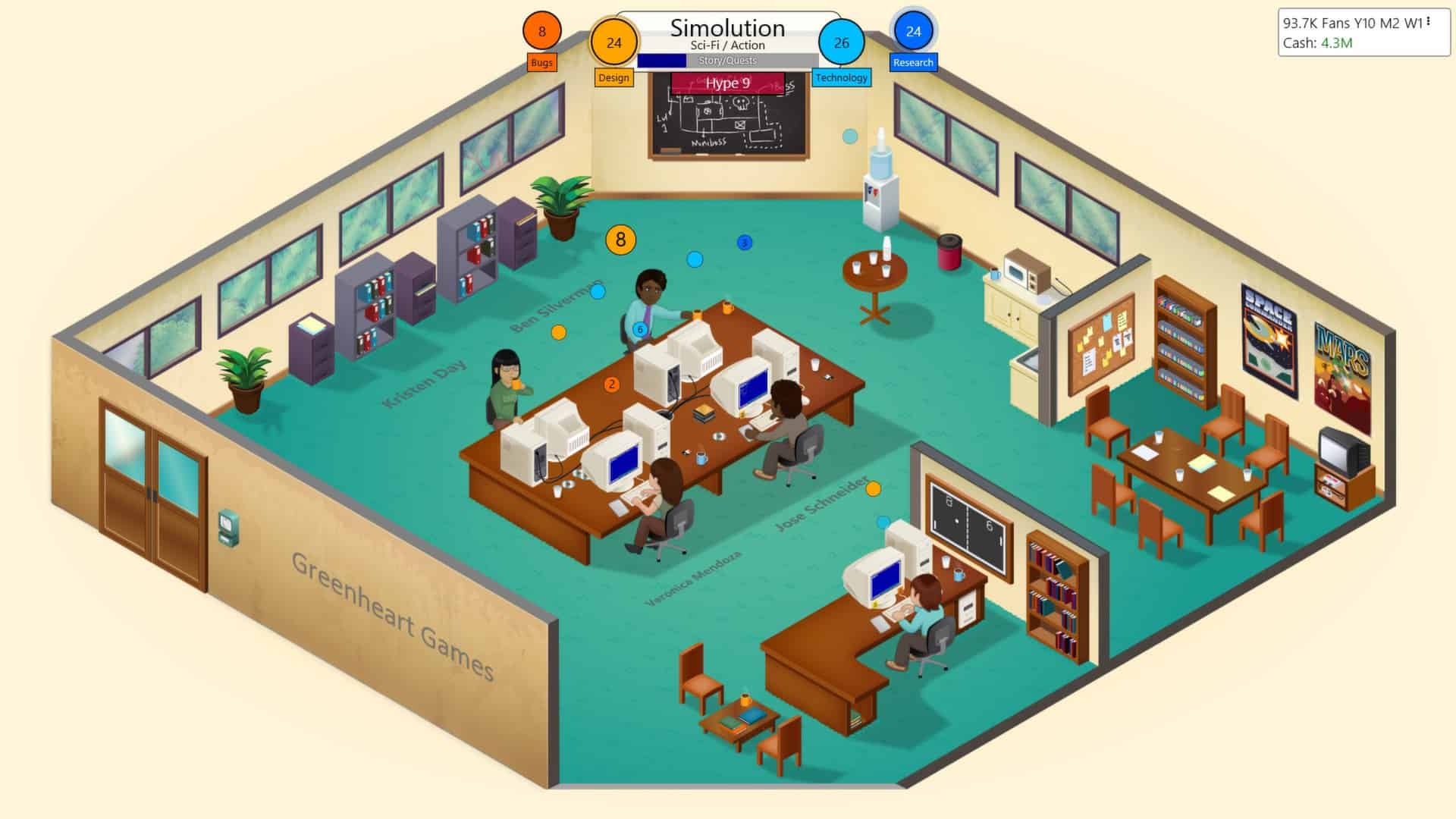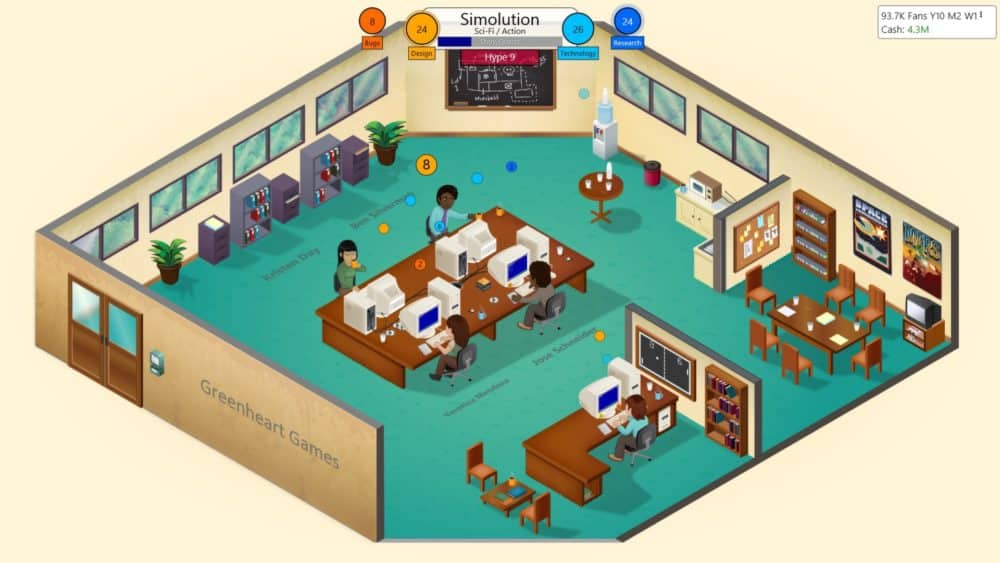 Fancy playing a video game about video games? Enter Game Dev Tycoon, a business sim that puts you in the shoes of a small-time developer breaking into the video game industry in the 1980s.
Will you become bigger than the Xbox or go the way of the Commodore 64? That depends on how well you can maintain the balance between pleasing the public, experimenting with new ideas, and paying those mounting bills.
The drama and suspense that come with witnessing the growth (or fall) of a gaming empire will captivate you from takeoff to landing. For the cost of a latte from a popular coffee chain, you'll get an enjoyable ad-free experience with no in-app purchases to worry about.
When it comes to time-wasting games, Game Dev Tycoon really is where it's at: we literally had to put it down just to publish this post!
Project Highrise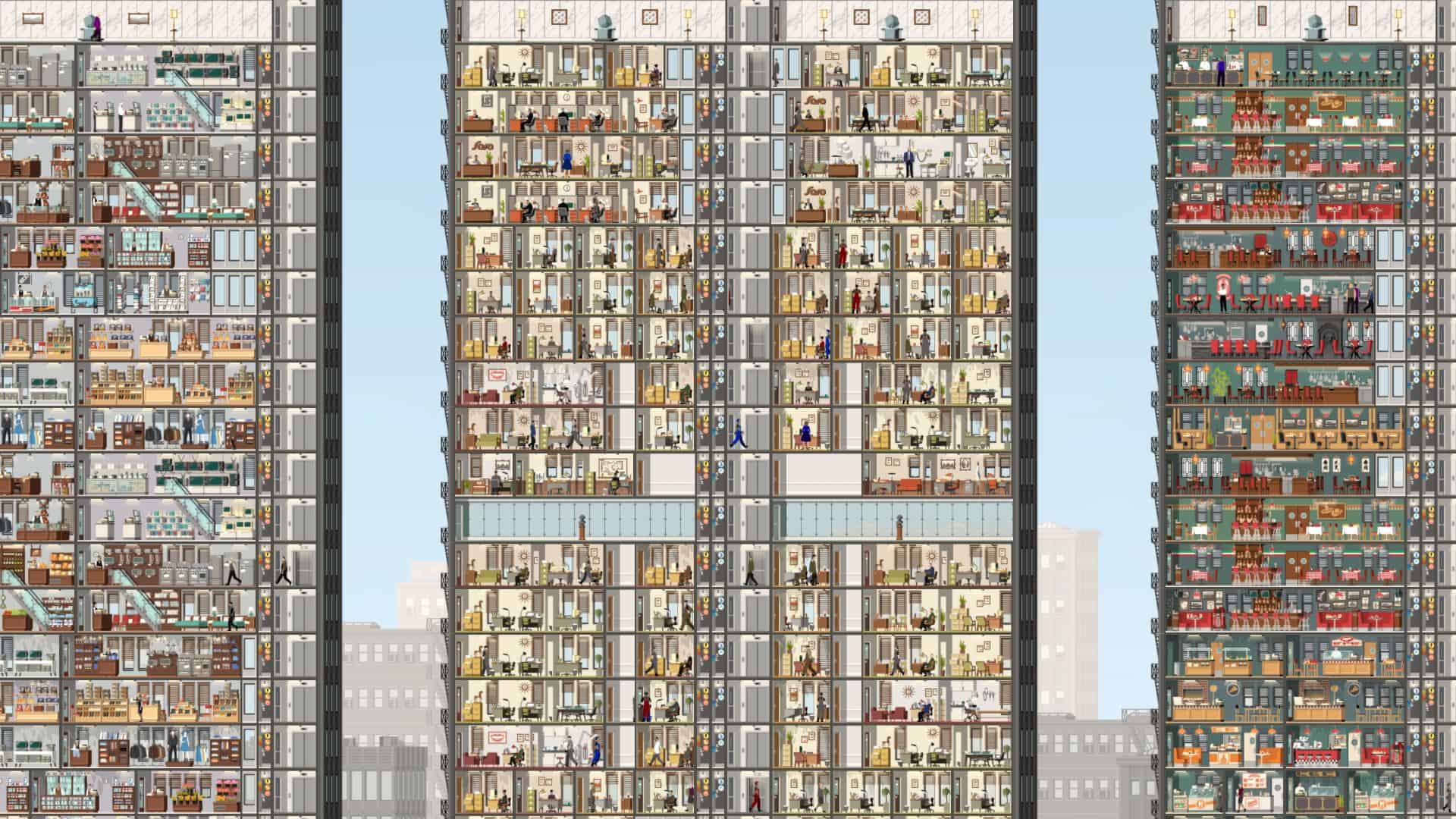 Rounding out our list is a mobile port of a popular PC game that's no less addictive on a smaller screen.
In Project Highrise, you have the potential to dethrone the Burj Khalifa as the most prime piece of real estate on the planet. Construct a prestigious skyscraper loaded with homes, restaurants, retail shops, and much more.
Play in the open-ended Sandbox mode, or choose one of a range of scenarios to test how well you can keep residents and/or the city government happy.
From attracting tenants to maintaining business contracts, Project Highrise has plenty of features to keep you occupied for hours.
---
Which games do you think are best for wasting time on long journeys? Share them with us in the comments.
Main image via JESHOOTS.COM, all others via the respective game developers.