When you're traveling, whether it's by plane, train, or automobile, you want your favorite tunes along for the ride. With millions of songs that you can listen to with or without an internet connection, music streaming services make it easier than ever to take the songs you love wherever you go.
For years, Spotify was the dominant music streaming service. Its success caught the eye of several other companies, however, and while we still think it's your best overall option, there are reasons for some travelers to consider alternatives.
We've compiled a list of the best music streaming services in 2020 to help you choose the one that's right for you. When making our recommendations, we've considered price, audio quality, integration with your devices, and how well it works (or doesn't) overseas.
Choosing the Best Music Streaming Service
Price
Price is of course a major factor for any subscription service. Music streaming services have similar pricing for the most part, with some offering family and student plans that can save you a few bucks a month.
A few, like Spotify, offer free versions with limited features and periodic advertisements. Most offer a free trial of some sort so that you can test out the premium services before you buy.
Lossless Audio
In brief, lossless audio formats preserve sound quality. Lossless audio still reduces file sizes to some degree, but the algorithms are designed to preserve audio data and maintain the integrity of the original source.
This is opposed to 'lossy' audio, such as the commonly-used MP3 or AAC formats, which use algorithms that remove some audio data. File sizes are smaller than lossless formats, but sound quality is poorer. If you consider yourself an audiophile, look for lossless audio.
Those formats are only available on certain services, however, and at a higher cost. If you're perfectly satisfied with the sound quality of tracks downloaded from iTunes, for example, save yourself some money by going for the standard options.
Integrations
Your devices, operating system, and voice control preferences may help determine the music streaming service you choose. If all of your tech is from Google, YouTube Music is a more natural fit than getting your music through Amazon, and vice versa.
This matters most if you plan on using voice commands, as streaming services work best when paired with the matched branded assistant: eg. Amazon Music + Alexa on the Amazon Echo.
Best Overall: Spotify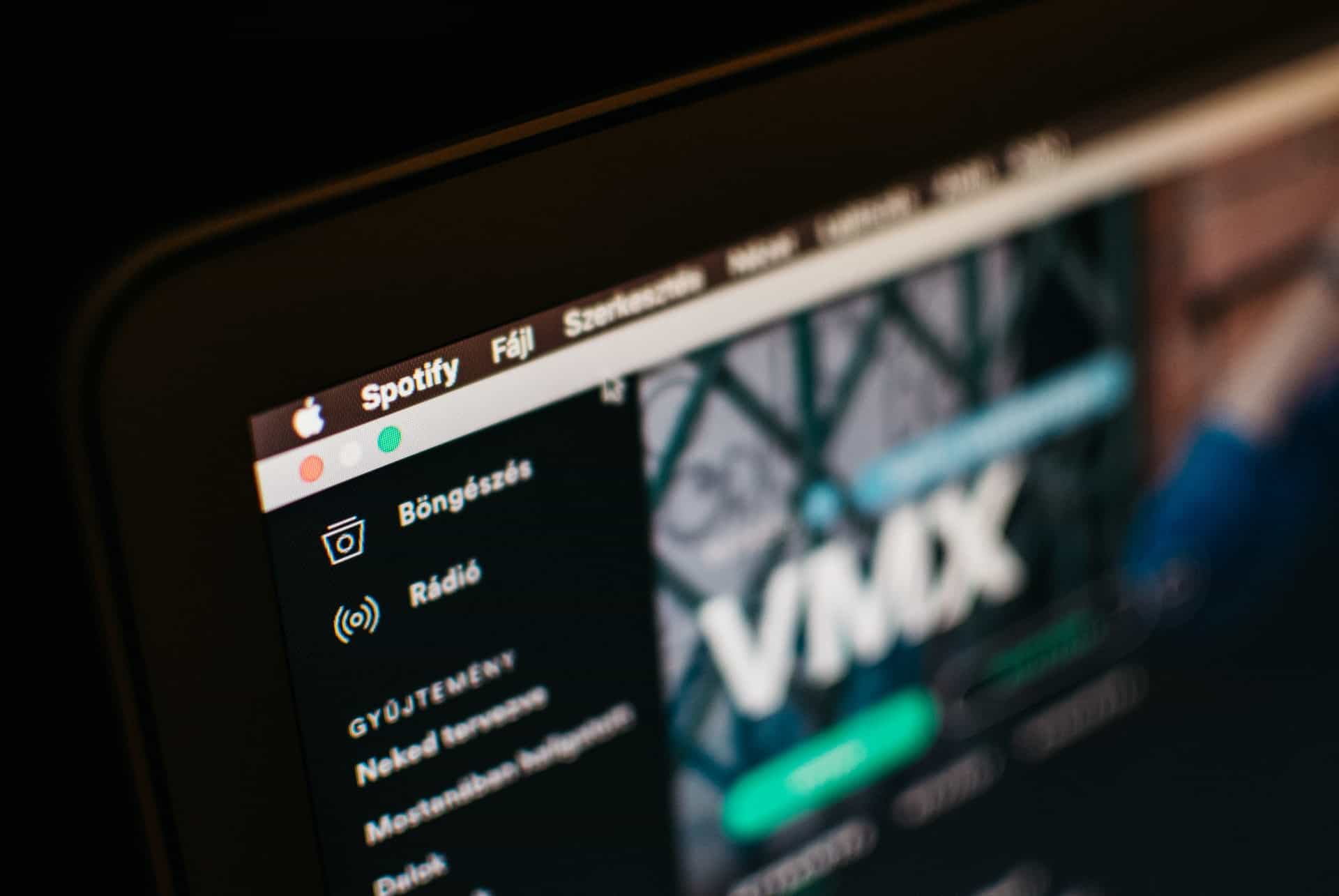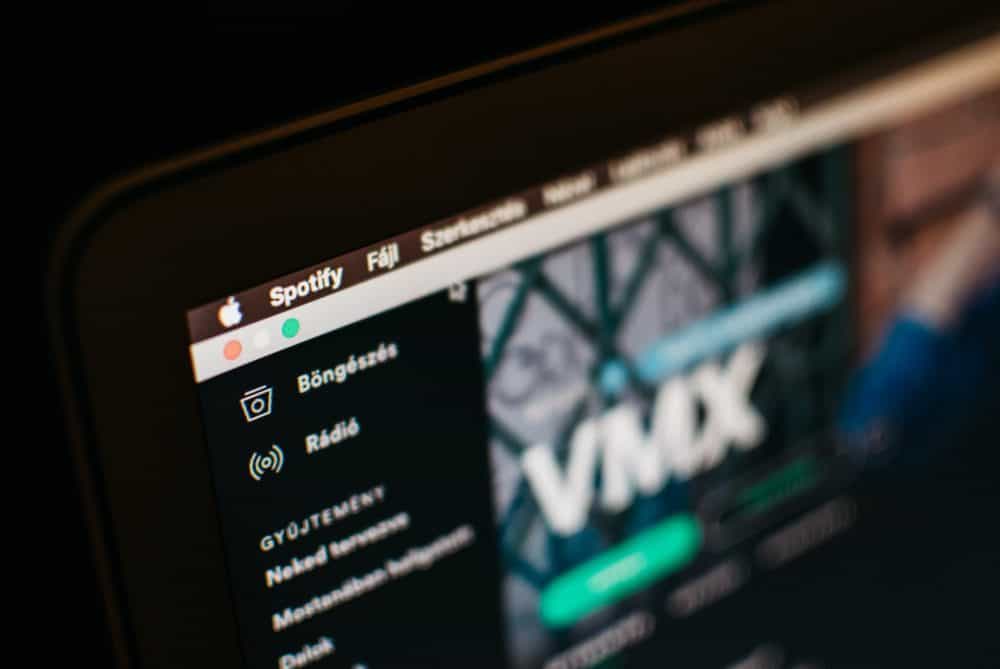 Spotify is available in pretty much every country and territory with works from over 1.2 million artists. There are over 70 million songs available and over three million podcast titles. It's a leading streaming service with a lot to offer, and the first pricing tier is absolutely free.
For use on the road, Spotify says of its free account: "You can use Spotify in a country different than the one registered on your account for up to 14 days. After that, you need to upgrade to Premium or change the country registered on your account.
Spotify Premium makes songs available offline and gets rid of the ads that pop up every few songs with a free account. The ability to listen to your music offline is a serious plus if you're roaming and trying to reduce data usage, or are on a plane or somewhere else with no cell service.
Even if you're not listening offline, you have plenty of control over how much mobile data you use. There's a dedicated 'data saver' setting, plus four streaming quality options from low to very high.
Spotify Premium has a few different pricing tiers. Individual costs $9.99 per month, while for two people living at the same address, it's $12.99. The Family plan ($15.99/month) bumps that limit up to six accounts, while the Student plan costs $4.99/month and is open to students enrolled at a US Title IV accredited college or university. Prices vary somewhat by your country of residence.
Don't feel like making decisions? No problem, Spotify will do it for you. It creates curated lists based on the kind of music you've been listening to, and you can make your own playlists and easily share them with friends. You can also see what your friends are listening to, and which tracks have been favorited by celebrities who use the service.
Best for Audiophiles: Tidal
Tidal is known for its high-quality sound and exclusive content. Over the years, Tidal has had access to exclusive releases from artists like Jay-Z, Beyonce, and Kanye West before they became available on other streaming services.
The service offers a library of over 60 million tracks and 250,000 videos. Tidal has several different plans, including standard ($9.99/month), family ($14.99/month), student ($4.99/month), first responder ($5.99/month), and military ($5.99/month).
There's no free plan, but new users can get a free 30-day trial, so you can test the service out before committing to pay for it.
Many of the features that set Tidal apart from the competition come with a noticeable price jump. The Tidal HiFi plan is $19.99 per month, and offers lossless sound quality and recordings directly from the master source (or as Tidal calls it, music as the artist intended).
Tidal offers exceptional sound quality, but other aspects aren't as strong as Spotify. There are fewer playlists and recommendation options, for example, and limited social sharing. Tidal is available in 55 countries on Windows, Mac, iOS, and Android devices. The app works offline and has no problem connecting while traveling abroad.
Best for Apple Devices: Apple Music
Apple Music is available in 167 countries. It boasts a catalog of over 60 million tracks and integrates with your existing iCloud music library, so you can also access songs you've already purchased on iTunes from one online location.
As an Apple user, you'll find it integrates seamlessly with Siri and Apple Watch. Just like Spotify, Apple Music is $9.99 per month for an individual account, $14.99 for families, and $4.99 for students. There's no free tier, though, so you'll need to start paying after the initial three-month trial is up.
Looking for something fresh to listen to? Apple's Beats1 radio station is curated and hosted by real DJs and does a good job of finding new tracks. The service also has auto-generated playlists, but we've found Spotify's version does a better job of surfacing songs we want to listen to.
Apple Music works with iTunes on desktop (macOS and Windows), and there are dedicated apps for iOS and Android. You shouldn't have a problem accessing your music while traveling, though you may find only certain tracks are available depending on your location.
Apple's fine print says, "Certain Services and Content available to you in your Home Country may not be available to you when traveling outside of your Home Country." Just make sure you check in with Apple servers by using your account online at least every 30 days.
Best For Amazon Devices: Amazon Music
Amazon Music is designed to work seamlessly with Amazon products like the Echo and Echo Dot smart speakers.
If you have an Amazon Prime membership you've already got Prime Music, a limited but useful package that has access to the full 100-million song catalog. You can shuffle your favorite artists, albums, and playlists, but can't choose specific tracks to listen to.
Amazon Prime members also receive a small discount on the full Amazon Music Unlimited service, paying $8.99 instead of $9.99 per month for an individual subscription. Amazon also offers a six account family plan at $15.99/month, and if you're willing to stream to only one Amazon Echo or Fire device, there's a cost-effective $4.99/month option.
One of the main advantages of Amazon Music is lossless audio playback, which is included with any Unlimited subscription free of charge.
As far as travel goes, Amazon gets a little vague. The company makes it seem like travelers are able to use the service with no problem while abroad, but when you dig into the details, it only guarantees offline playback.
Amazon says you can take advantage of your membership benefits while on a trip: "You can easily download your pick of thousands of music titles and playlists from Amazon Music for offline playback on Android and iOS devices and Fire tablets."
If you download your music ahead of time, you're good to go, but there's a chance you could run into an issue eventually if you travel regularly.
Best For Discovering Local Music: YouTube Music
YouTube Music was previously Google Play Music. If you have a Google Play Music account, you can transfer account information instantly to YouTube Music. The streaming service is ideal if you already use voice commands through a smart speaker with Google Assistant.
The basic YouTube Music service is free, as long as you're happy to listen to ads and have the app or browser window active the whole time. Upgrade to YouTube Music Premium and you'll lose those limitations and be able to download songs for offline listening.
The paid version costs $9.99/month for an individual account or $14.99/month for a family plan. If you happen to already be paying for YouTube Premium (the equivalent service for video,) then Music Premium is included in that as well.
For a while, Premium users complained that any time they traveled somewhere the service wasn't available, it would stop working on their device and even offline downloads would be deleted. Google remedied this towards the end of 2019, and customers now have access to the same features at home and abroad.
There are some time limits, though, as YouTube Music's help page explains:
"If you're a YouTube Music Premium or a YouTube Premium member, you get access to your paid membership benefits and your music library in the YouTube Music app, even if you're in a country/region where YouTube Music isn't available.
The music content that's available to you at home will travel with you for 6 months so you can keep enjoying your listening experience. Your downloads will also remain available to you for 30 days without an internet connection."
In addition to now being fully available while traveling, YouTube Music also offers smart suggestions for playlists based on your location. With location-based recommendations turned on, you'll receive personalized music recommendations from wherever you are. This neat feature can help you get to know the local music scene as you travel the globe.
Bottom Line
Spotify remains the leader in music streaming, so long as you don't care about lossless audio.
If you're passionate about audio quality, you'll need to choose between Tidal and Amazon Music, though lossless audio will come at a higher monthly cost on either service.
The cheapest entry point is offered by Amazon Music at $4.99/month, available for only one Amazon device.
If you have a bunch of Apple devices and/or have your own downloaded music in iTunes, you'll get the best integration from Apple Music.
If you use a lot of voice commands, you should consider a music streaming service that matches the voice assistant you use: Amazon Music + Amazon Alexa, Apple Music + Siri, or YouTube Music + Google Assistant.
If you're looking for service in as many countries as possible, go for the Apple or YouTube options.
---
Images via Mohamed M (phone with headphones on book), Szabo Viktor (Spotify on macOS), Thomas Kolnowski (Apple devices and Apple Music), NordWood Themes (YouTube)