When you travel, there are times you're bound to find yourself without internet access. Long flights or bus journeys through the countryside often leave you disconnected for several hours.
Maybe you're transiting between destinations and don't have a working SIM card, or have just arrived in a new country and haven't been able to buy one yet. That, of course, is usually when you need it most.
Even in this increasingly-connected world, there'll be plenty of times on the road when you can't get online. The good news is there are dozens of travel apps that remain useful when your internet lifeline gets cut.
These are 25 of the best offline travel apps for trip planning, navigation, taking notes, reading, entertainment, and emergencies on the road.
Travel Essentials
Tripit
Tripit is a lifesaver. The app takes your email confirmations for flights, accommodations, and car rentals, and turns them into a detailed trip itinerary. It's exactly the tool you need to double-check confirmation numbers, hotel addresses, and more.
You'll get a local map and a few other extras if you have a data connection, but the main features work offline as long as you've synced your latest itinerary. There's a Pro version for $49/year that adds award point tracking, realtime notifications of delays, and so on, but the basic, free app works just fine for most people.
XE Currency
There are a number of currency conversion apps out there, but XE Currency is one of the oldest and still one of the best. Use it to figure out how much money to take out of the ATM, how much dinner is about to cost, and pretty much any other transaction a traveler could make.
Just install the app and add the currencies you think you might use anytime soon, and it will take care of the rest. Rates are updated whenever you get an internet connection. You can quickly convert between your chosen currency and all the others on a single screen, even when you're offline.
Google Translate
Heading somewhere where you don't speak the language? Sure, you can (and should) pick up a phrasebook to get the basics down, but there are many other ways your phone can help you figure out what's going on.
Both the Android and iOS versions of Google Translate let you download many different language packs for offline use. You can also point the phone camera at a sign or menu for real-time visual translation. You'll get more features with an internet connection, but the basics work just fine without one.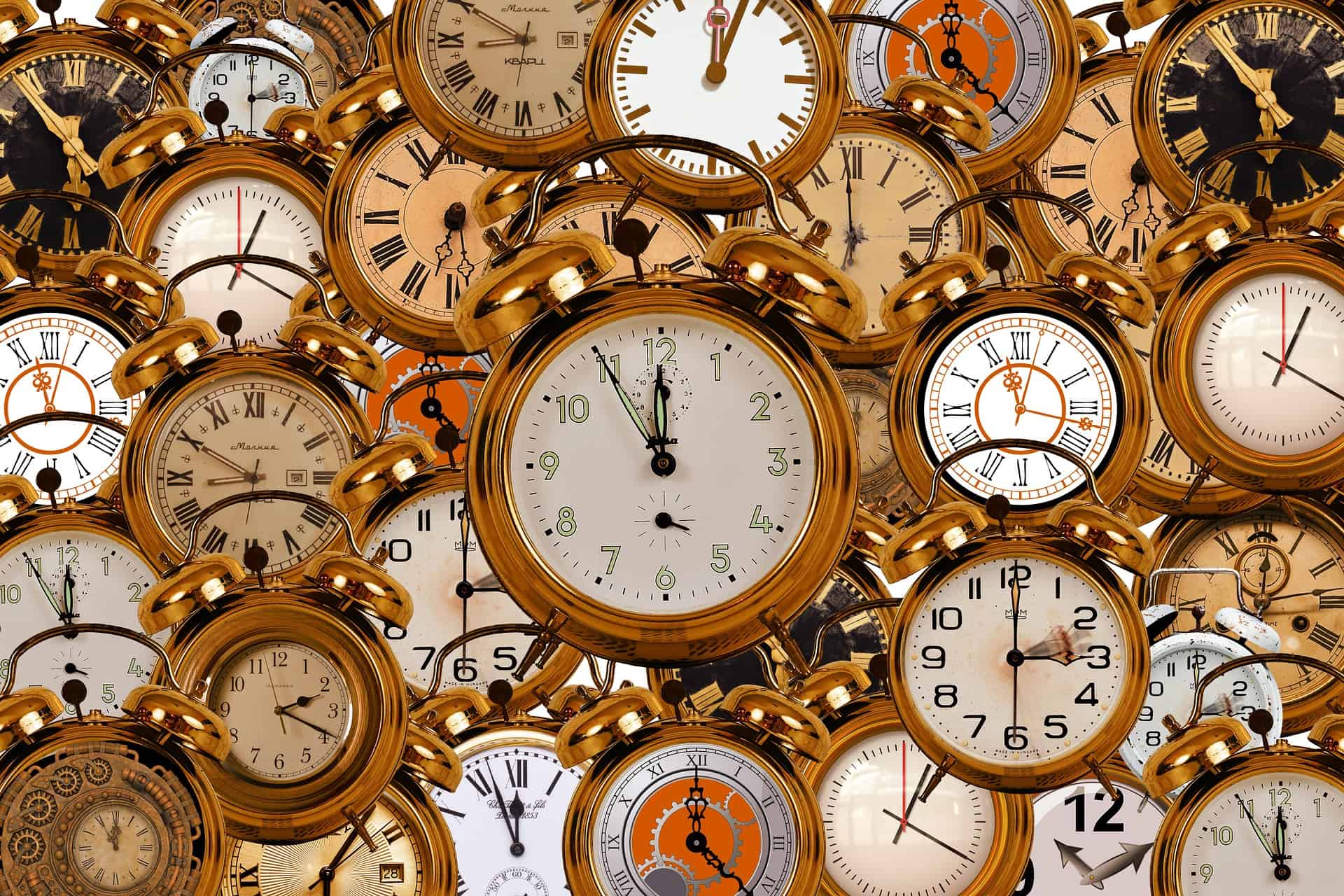 Lonely Planet Guides
When all you're after is saving a bit of space and weight, the trusty Lonely Planet guides now come in ebook format (including ePub, Mobi, and PDF). Being able to download individual chapters is an added benefit if you don't need the whole book. Download them onto any device, including smartphones and tablets, laptops, Kindle, or Kobo.
Subway Map Apps
Subway systems are a great invention for locals and travelers alike—when you know how they work. Figuring out how to get from A to B isn't always easy, especially once you get into a crowded carriage and can't even see the little map on the wall.
Rather than treading on a dozen pairs of toes every time you try to spot your stop, take a couple of minutes ahead of time to download an offline map. There are apps for pretty much every major metro system in the world.
Try Tube Map for the London Underground, the New York Subway MTA Map, or just search the App or Play store for whichever city you're going to.
Google Maps
Once you're back above ground, the navigation woes continue. It used to be that if you didn't have data or a paper map, you were out of luck. Thankfully, several navigation apps now work well (or well enough) without a connection.
Start with Google Maps. You've probably got this free app installed already, and it has the ability to save an unlimited number of offline maps. Since GPS doesn't rely on the internet, that magic blue dot will still show you where you are even when you're disconnected.
CityMaps2Go
CityMaps2Go isn't free, but it has more offline features, including address searches, detailed city guides, public transportation information, and standard navigation features.
You can also use it for itinerary planning with to-do lists available on your map wherever you go. With the paid version, you can save multiple locations in advance to help you plan your full trip before you leave.
HERE WeGo
Formerly Nokia Maps, HERE WeGo may be the best of the lot. With full offline navigation and public transport maps, plus the ability to download entire regions or countries with a couple of taps, it's definitely worth checking out.
Download offline maps of Germany, France, Italy, Australia, the United States, and over 100 other countries.
Maplets
Download offline maps of your favorite places and access them wherever you are with Maplets. Largely focused on the areas other tools don't cover, its 12,000+ maps cover everything from national parks and mountain bike trails to college campuses, theme parks, and much more.
Maplets isn't free, but it's worth the added price if you plan to spend time in areas traditional maps don't cover well.
🗺️For more internet-free navigation options and comparisons, we recently covered several other offline maps apps as well.
Note Taking
Evernote
Offline notebooks for planning, to-do lists, and journaling come in handy when you're traveling and don't have internet access. Evernote is one of the oldest and most well-known note-taking apps, with a long list of features including templates designed specifically for travelers. Use them for itineraries, budgets, checklists, travel goals, and more.
You can also scan any travel documents into Evernote, so if you lose your documents, phone, or laptop, you can access your Evernote account from any device.
By default it works online, but you can set up offline notebooks on mobile devices to have access to all your notes, saved web pages, and everything else no matter where you happen to be. While Evernote itself is free, the offline notebooks feature is only available with the Plus, Premium, and Business paid versions.
Google Keep
Sometimes you don't need anything fancy, just a simple little app to take notes about what's going on or create quick checklists. Available for iOS, Android, and desktop browsers, Google Keep lets you enter text, draw, or take a photo you can then annotate. Notes are synced between devices and can be archived when no longer useful.
Google Docs Offline Mode
With the change of one simple setting, you can access Google Drive files offline from your mobile device. It's important to note that you can only turn on offline access if you're connected to the internet, so do this step in advance.
You can access offline mode for Google Docs, Sheets, or Slide. Make sure you've downloaded the appropriate app(s) from the Google or Apple app store as well.
Reading
Flym News Reader (Android)
Let's face it: long flights, layovers, and bus rides can get pretty dull no matter how good the view out the window is. The bright side is those drawn-out trips are a great time to catch up on reading.
You can use Flym News Reader to subscribe to RSS feeds from your favorite sites, and then sync unread articles to your Android device. It will pull article text and images down to your phone or tablet, and you can then read for hours without an internet connection.
Pocket
Use Pocket to bookmark articles from around the web. It pulls down everything you saved, so you can read your favorite content while perched uncomfortably amongst the chickens on yet another overnight bus, or wherever you find yourself.
Pocket is also useful when researching a trip, letting you tag saved pages for easy access later. Use tags for countries, cities, activities, or anything else that makes sense, and then filter by tag as needed. It's available for iOS, Android, and desktop browsers.
Kindle
Prefer to read books? The free Kindle app downloads electronic books and magazines you've purchased from Amazon, even if you don't have a physical e-reader.
It'll also sync your progress whenever you do have a connection, so you can keep reading on any other Kindle app or device.
Audible
For those who prefer audiobooks, the free trial of Audible gives you 30 days free, plus free audiobooks for signing up. You can download audiobooks to your app ahead of time, then listen without using Wi-Fi or data.
The app offers a handy Sleep Timer for when you want help falling asleep on long journeys, but don't want to lose your place in the book. You can set the timer for up to an hour, or until the end of a chapter. We talked more about Audible for travelers here.
Entertainment
Pocket Casts
If reading on the move makes you sick or you're on a night flight and don't want to disturb those around you, opt for some audio entertainment instead. Podcasts are great for whiling away the hours—plus, they'll drown out the engine noise and endless chatter at the same time.
There are plenty of free apps for listening to podcasts, including those built right into iOS and Android, but they're quite limited. Especially now that Pocket Casts has a completely free version, it's worth checking out. It has many extra features, along with a better user experience.
Spotify
Save your favorite music to listen to offline with Spotify. The premium version of Spotify allows you to download as much music as you can fit on your phone to listen to anywhere offline.
Spotify also has an extensive podcast library, so you can access your favorite music and podcasts (including several Spotify exclusives) all from the same app.
Netflix
Download your favorite movies or the next few episodes of the TV show you're currently binging from Netflix. Just make sure you download the content you want to watch before you leave your Wi-Fi connection behind.
Note too that some downloaded shows have expiry dates, after which you'll need to download them again if you still want to watch them. The Netflix app is available for iOS, Android, Amazon Fire, and Windows 10 devices.
QUIZLET
Quizlet helps you study while offline, so you don't have to lug around a bunch of textbooks. With the free version, you can create as many cue card sets as you want and study without notifications while offline.
The paid version allows you to access public cue card sets from other app users, even in airplane mode. Topics span across all disciplines, including languages, science, math, history, and computer skills.
Emergencies
American Red Cross First Aid
Staying healthy and safe is a major concern for travelers, especially in countries where communicating with a doctor can be a challenge. American Red Cross First Aid is a free app with step by step instructions for dealing with the most common first aid emergencies, such as heart attacks, choking, or allergic reactions.
The video training is a nice touch, so you can prepare in advance rather than being thrown in the deep end when there's a problem.
Allergy FT
For those traveling with allergies, Allergy FT is a welcome addition to the health toolkit. Visiting a French, German, or Spanish-speaking country? The app can translate over 80 different food allergies into the local language along with a warning message for a waiter or street vendor. The translations are all built into the app, so no connection is required.
In Case of Emergency / Medical ID Record
In Case of Emergency for Android and Medical ID Record for Apple devices both provide your personal health information to first responders or health practitioners should they need it in an emergency.
With both apps, you can enter your relevant health information, including allergies, conditions, medications, and emergency contacts, all in one place so it can be shown on demand to anyone who needs it.
Emergency medical information and emergency contacts will display on your lock screen for first responders and doctors if you aren't able to answer questions. It's an invaluable tool in an emergency, and it can help deal with communication barriers should the worst happen in an area of the world where you don't speak the local language.
---
There are plenty more offline travel apps out there — these 23 are just scratching the surface! Do you have any favorites we've left out?
Images via Rudy and Peter Skitterians (phone in flight mode), Gerd Altmann (clocks), Thom Holmes (notebook on table), Alexander Popov (woman on bus)