As far as urban travel destinations go, few capture the imagination like New York City. Countless movies, songs, and legends have made it the number one choice for many travelers around the world, and top 10 for countless others.
If you're one such traveler planning your first trip to the city, the best piece of advice is: don't try to see everything in one trip. New York is as full of attractions as you imagine and more, and there's no way you'll be able to visit them all. Prioritize what you absolutely want to see and do, and focus on those.
This ties into the second piece of advice: be prepared. Chances are that even whittling down your list to the essentials, you're still packing too much into your days. The more help you have to navigate the city, the better.
Luckily, your smartphone or tablet is invaluable in this regard. It can assist with everything from finding your way around to looking up a place to eat tonight, getting last-minute tickets to Broadway shows to making the most of museum visits, and much more. Here's how.
Transportation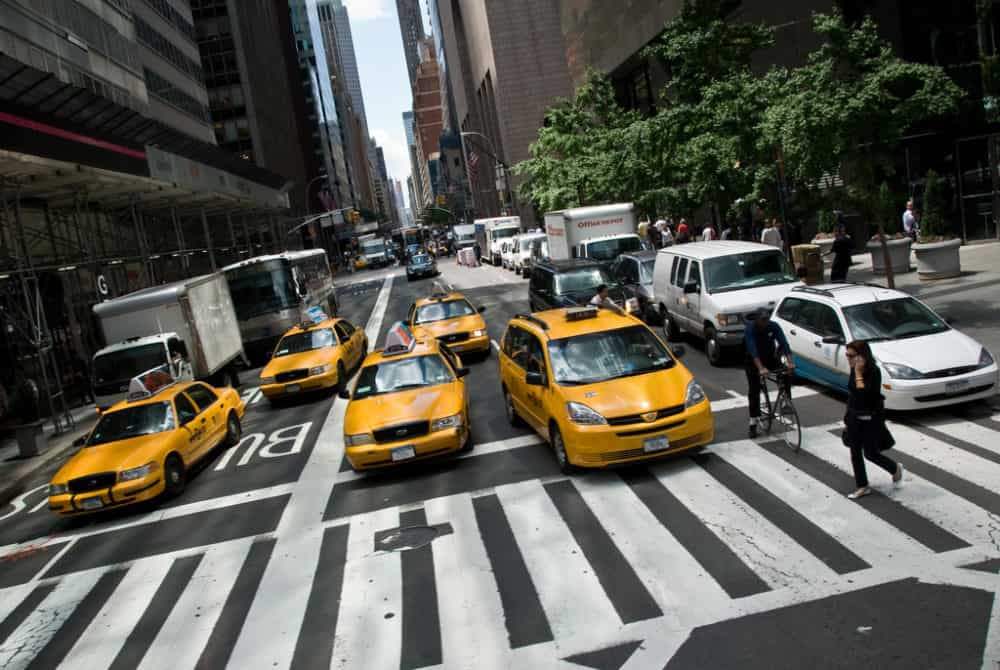 ParkMe
If you are one of the brave souls that dare to drive into the city, ParkMe will save your sanity. Driving isn't really the problem, although when you're stuck in traffic during rush hour, you may doubt the truth of that statement. The biggest issue is finding somewhere to leave the car when you're done.
This app will point you in the right direction. By collecting data from ticket machines in parking lots around the city, it shows available spots in your vicinity, along with rates and suggestions based on cost and distance from where you are.
It also allows you to book a spot before you arrive, and pay from the app. Want to be a maverick? The app also forecasts where there's a higher chance of finding street parking at any given time.
iOS and Android, free
Exit Strategy
The notion of "pre-walking" (entering the train exactly where the exit will be in your final destination) is as inherent to the NYC subway as platform concerts and, ahem, funny smells. Locals have their usual stations memorized, and the rest of us have Exit Strategy.
This app shows you where the exits are located in every station, on both sides of the tracks, so you can get into the right subway car and save time. It even works offline, which is convenient, since service is spotty below ground.
iOS and Android, $3.99
CitiBike
Care to see the city on two wheels? Both locals and tourists are doing it more often, and the city is increasingly catering to them. If you want to join them, there's no need to bring your own bike or find out where to rent one. Just grab a Day Pass from CitiBike, and download the super-useful app.
It shows the CitiBike station closest to you right now, where the most convenient station is at your destination, and even suggests places to stop and check out, dine, or shop at along the way.
iOS and Android, free
CabSenseNYC
When it comes to symbols of New York, the quintessential yellow cabs always get a mention. With the rise of Uber and other ride-sharing services, taxis aren't as popular as they once were, but you'll likely still ride in them at least once.
CabSenseNYC shows you where to best stand in order to successfully hail one, like a New Yorker would. The app analyzes data from the taxi commission in order to find the busiest corners, then points you at the nearest one.
The app will even make it easier for you to grab the attention of a cabbie, by whistling and flashing a message when you shake the phone. Yes, really.
iOS only, free
Food & Drink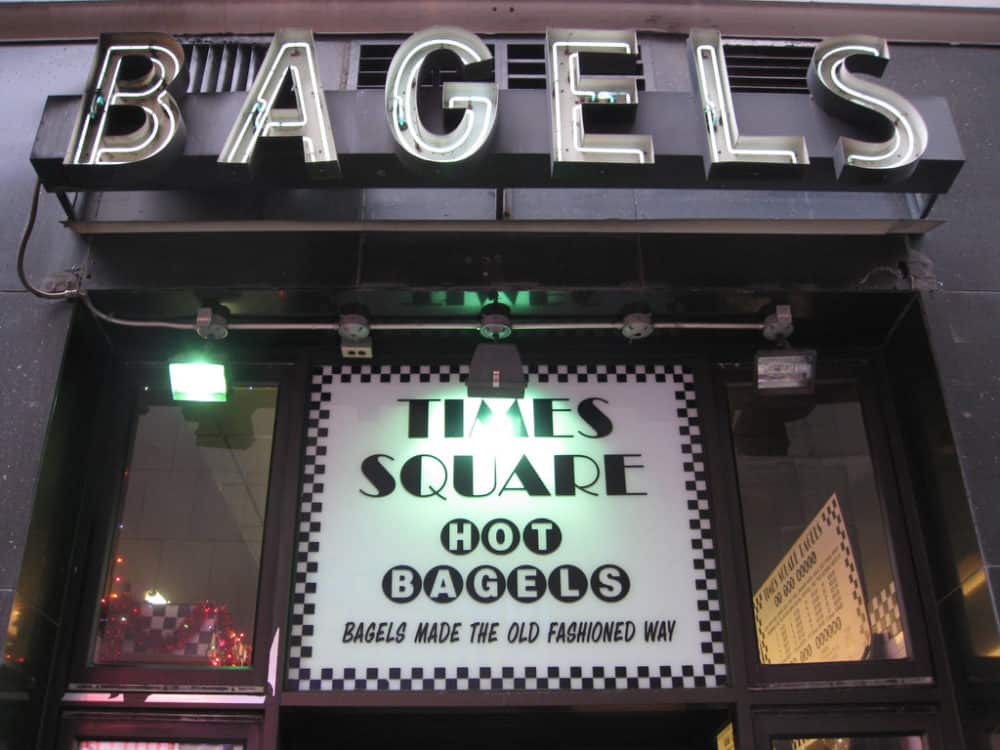 NoWait
Have you picked the perfect place to eat? Great. Now, before you head out, wouldn't you want to know how long it will be before you get to enjoy the meal? No, we don't mean how long it takes to get there — we mean how long it will take to get a table.
New Yorkers love eating out, and you'll realize that the first time you're told there'll be an hour wait for your table. Avoid this (the surprise, not the announcement) with NoWait.
The app tells you how long the wait will be at the restaurant of your choice, allows you to add your name to the waitlist, and sends you a text when your table is ready. Walk in like a VIP.
iOS and Android, free
QuickTip
One of the hardest things to do when arriving in New York, especially if you're not from the US, is figuring out how much to tip. Some sources say 15%, others say 20%, others say to double the tax. Even if you can decide which one of these pieces of advice to follow, you still need to do the math to figure it out.
Enter QuickTip. This app helps you calculate the exact amount to tip based on the percentage you choose (take it from a former New York waitress: 15% is the minimum anywhere, 20% is acceptable in most places, 25% is expected in super-nice restaurants). Just enter the full bill amount, and the app does the math for you. Easy peasy.
iOS only, free
Info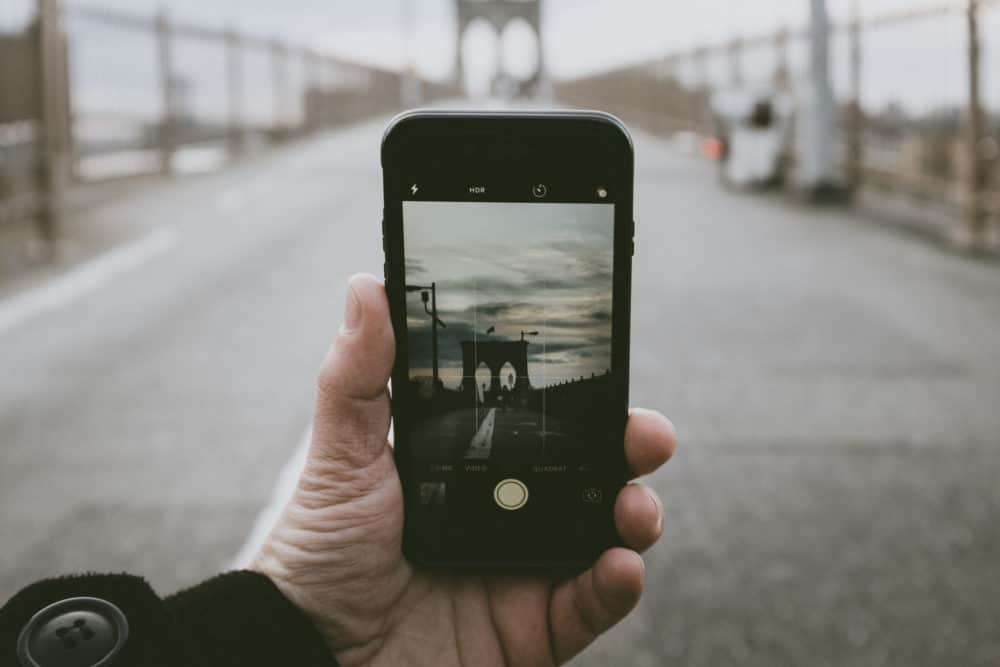 ILoveNY
With a name that evokes the infamous New York T-shirt you may or may not be thinking about buying, the app promises a wealth of info for permanent and temporary NYC lovers, and it delivers.
This is, in fact, the official New York tourism board app, and you'll be hard-pressed to find a more comprehensive source for the goings-on, services, and must-knows in the city. It includes info on the wider New York region as well, should you want to venture outside of the five boroughs.
iOS and Android, free
Sit or Squat
When you have to go, you have to go. It doesn't matter if you're smack-dab in the center of one of the world's metropolises, when nature calls, you must answer.
Sit or Squat points you to the nearest public restroom in the vicinity, along with a rating of "sit" or "squat" (you can probably guess what each of them means) by previous users. Yes, this app is on the quirky side, but when the time comes, you'll be glad you have it.
iOS and Android, free
Tickets, Events, & What's Going On
TKTS
If your shortlist of must-do's in NYC includes a Broadway show, then remember the following four letters: TKTS. The company operates three booths in the city, starting with its flagship location in Times Square, selling discount tickets to shows around the city both on and off-Broadway.
If you'd like to know ahead of time what's on offer (and you probably do, because the lines aren't short,) go ahead and download the app. It offers updated info on the tickets offered at each of the booths, along with waiting times for each of them.
No, you can't buy online and skip the lines altogether, but at least you'll be able to better plan your day.
iOS and Android, free
Today Tix
Today Tix sends out alerts for discounted tickets for same-day shows, on Broadway and off.
Tickets can be purchased through the app (so no lines, yay), but not in advance. You'll never know which shows are on offer until the day they're playing, what the best deals will be, or how many tickets will be available. It's all a bit of a surprise, really, but isn't that part of the fun?
iOS and Android, free
ShopDrop
Now, fess up to it: was one of your goals in New York City to shop everywhere in sight? If so, then you need to look up sample sales in the city. You know the drill: brands, designers, and stores offer all their excess stuff at super-discounted prices, and lucky shoppers take it off their hands.
ShopDrop will turn you into one of those lucky shoppers. The app will help you find those coveted sample sales, unearthing ones you may not be aware of, complete with address and opening times.
iOS only, free
Museums & Tours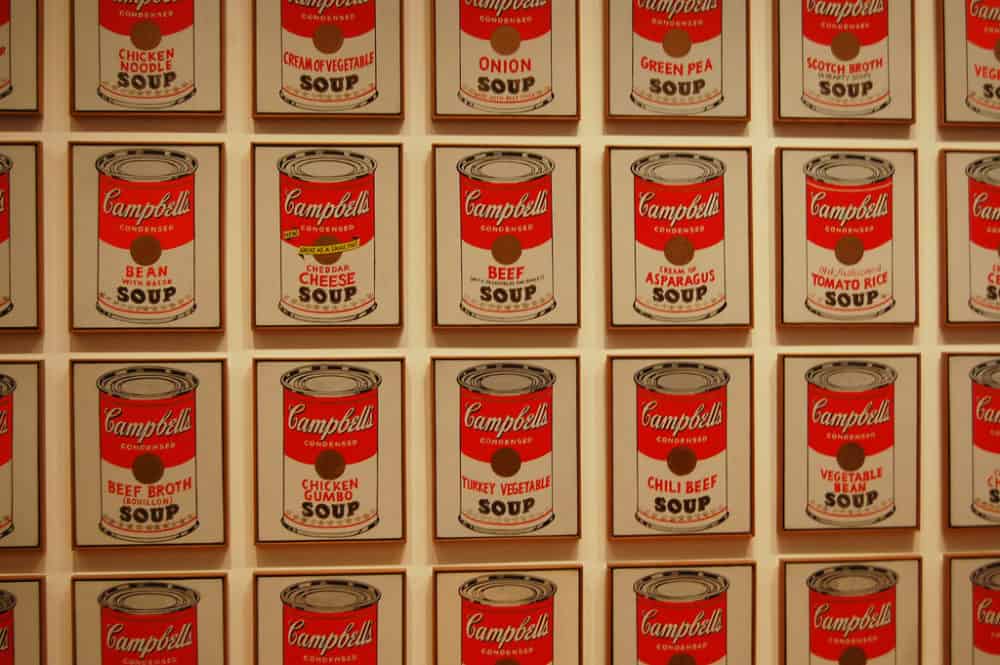 Museum Apps
Most museums in the city have apps with audioguides, plus info on exhibits and the building that hosts the museum. Some of them are:
MoMA: the official app of the museum can help you plan your visit through the permanent collection, as well as current exhibitions. There's a map of the artworks, and multimedia tours.
iOS only, free
Met: the app has listings and recommendations to help you prioritize what to see within its vast collection — it'd be impossible to take it all in during one visit!
iOS only, free
AMNH: Explorer, the official app of the American Museum of Natural History, acts as a personal digital guide, providing customized tours and step-by-step directions to exhibits.
iOS only, free
---
Images via MM (feature image), Filippo Diotaveli (NYC cabs), Jim Yi (bagels), Diego Torres Silvestre (Broadway), allnightavenue (painting), Wallula (Times Square), Jörg Schubert (smartphone Brooklyn Bridge)