I used to carry a big camera around with me when I traveled, but was getting tired of the extra size and weight. It was time to find an alternative. Enter Moment.
The company has been making lenses that attach to your smartphone for several years, and as phone cameras have gotten better, they've become a viable way of taking great photos without the bulk.
Moment has five different lenses: telephoto, wide-angle, fisheye, anamorphic, and macro. They have old and new versions of most lenses, but unless you have an old (ie, pre-2017) iPhone, you'll probably need the newer lenses. That's what I'm using, on a Google Pixel phone.
Several different accessories are also available. You'll need to get a Moment case for your phone to mount the lenses on, but all other accessories are optional. The old lenses are compatible with a mounting clip that can be used instead of the case, but that's unfortunately not an option for the new models.
All lenses come with a lens cap, microfiber bag, and instruction card. I recently purchased the complete set, and have found the wide-angle and telephoto versions give me the greatest versatility for my travel photography.
Moment Wide Lens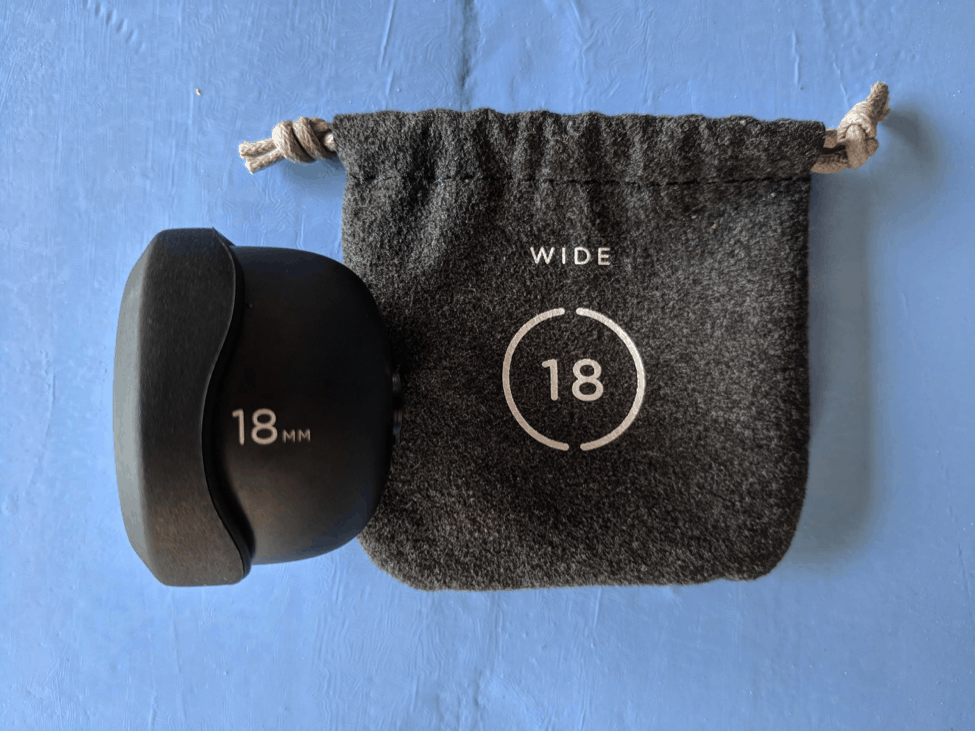 The Moment wide lens is my new go-to for taking photos on my phone, allowing me to capture so much more of a scene than I could before. I love taking photos of landscapes and it's perfect for that, but it's also great for capturing complete scenes while indoors, the full height of tall buildings, and getting everyone into a group photo.
When Moment came out with this generation of lenses, it was the 18mm wide lens that got the biggest redesign. The glass was updated to ensure the image stayed sharp right to the edges, and the metal components are made from aerospace-grade material. It's pitched as a premium piece of equipment, and it feels like one.
I had a chance to test the wide lens in Belize, and it didn't disappoint. Images were super-crisp, and I never needed to worry about anything being cut out of the photo — with my phone, you get twice as much in frame versus shooting without the lens. If you want even wider shots, take a look at the 14mm fisheye lens as well.
Overall, I've been really happy with this lens. Like any lens, though, lens flare from the sun or other bright light sources can be an issue. Moment coats its glass to help reduce the problem, but it's not perfect.
Sure, it can be fun to play around with flare for artistic effects, but you won't always want it in your photo. Shading the lens with your hand often helps, as does changing the shooting angle slightly.
Moment Tele Lens
The 60mm telephoto lens lets you get even closer to your subject without needing to use your phone's digital zoom. The 2x optical zoom is ideal for portraits, or subjects you physically can't get closer to for one reason or another.
This model of lens has evolved over time to become sharp in the center and slightly blurred around the edges, giving your shots a more natural-looking depth of field. It's especially useful if your phone camera doesn't have a portrait mode or lens blur built-in, since it creates a similar effect.
If you need to get even closer to the action, you can also pair this lens with your phone's digital zoom. You will lose some image quality this way, but as long as you don't overdo it, should still end up with a usable shot.
Like the wide-angle version, the Moment Tele is also coated to prevent lens flare, and is made from aerospace-grade metal and hand-polished glass.
I'm also really happy with the Moment Tele lens so far, and feel like it expands my photographic horizons. I'm excited to try it out for some portrait shots on my next trip, for instance, even though I'm not usually a big portrait photographer.
Accessories
As mentioned above, you need to buy one of Moment's cases in order to use its lenses. They're high quality, and you have three options in terms of design: wood, leather, and black. I elected to go with the wood case, and while it's not the best case I've ever owned, I'll gladly keep using it in order to use Moment's lenses.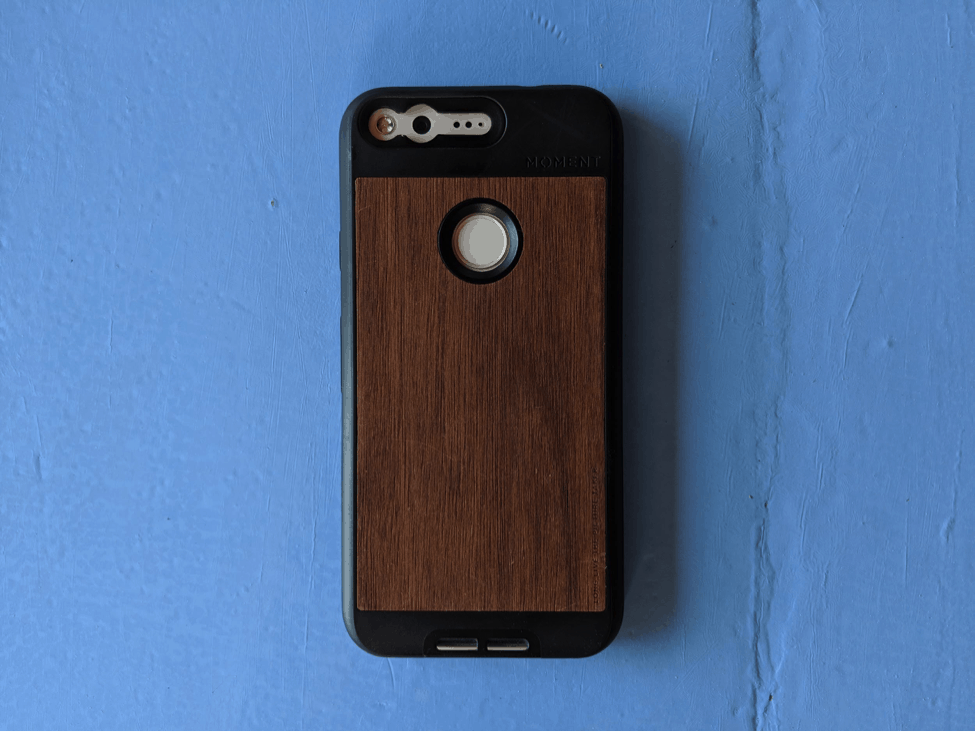 The lenses attach to the case using a "twist and lock" design that keeps the lens securely attached while you're taking photos. I've found mounting the lenses very easy: simply line up the marker on the lens with the marker on the case, then twist the lens into place.
In addition to the phone case, I also checked out Moment's travel and lens cases. The lens case is fantastic. It fits two lenses perfectly, and is small enough to drop into a purse or put in your pocket.
The travel case, however, could use some work, since it's just slightly too small to fit the four new lenses in their slots. I have a feeling the case was designed for Moment's original lenses and would fit all of them just fine, but hasn't been updated for the larger new lenses.
Whatever the reason, it was a disappointment to not quite be able to fit all four lenses properly inside the case. Instead, I've been keeping one in the lens case or microfiber bag when I'm on the move.
Apparently I wasn't the only one who wasn't thrilled with the travel case, since Moment has since replaced it with a new version. I haven't had the chance to test it out yet, but it looks good and is weatherproof, which is already a big improvement over the previous model.
Final Thoughts
Overall, I'm smitten with Moment's lenses. I had already decided to downsize my camera gear before I checked out Moment, after shooting with a Nikon DSLR for the past four years. I originally thought I was going to go in the mirrorless direction, but at least for now, these lenses have changed my mind. They're small enough to keep in my pocket, and make my pretty-good phone camera even better.
One thing I'm curious about, given that a Moment case is now required to mount the lenses, is how often I'll be forced to upgrade my gear. If I upgrade to the latest Google Pixel model next year, for instance, will Moment will make another new lens system and case that doesn't fit my current lenses? Maybe.
At least until that happens, Moment is a great solution for travel photographers who want to travel light. Recommended.
---