As smartphones have become more powerful, most tasks once needing a computer can be done with the gadget in your pocket. For watching movies and doing many other things needing a larger screen, tablets are cheaper, lighter, and just as good.
Still, when it comes to getting proper work done, you just can't beat a proper laptop. You'll soon hit the limits of a mobile device, since Android and iOS are designed to do one thing at a time, using a touch interface. Most work tasks are not.
Many professional tools are limited or unavailable for mobile operating systems, and everything from writing to coding and editing photos or video footage is much faster and easier on a laptop than anything else.
We've been traveling with portable computers for well over a decade, from the tiniest netbook to the most powerful Macbook Pro, and know what works and what doesn't. After checking out dozens of the latest models, of all shapes, sizes, and prices, we're confident these are the best laptop options for travelers in 2022.
Whether you're on a super-tight budget or have plenty to spend, travel full time or just want something for an upcoming vacation, we've got you covered. There's even a killer digital nomad setup for under $1000 that'll let you work all day, anywhere you've got cell service!
Note that we haven't included Chromebooks in this list, as we view them as a separate and more limited type of device. They're still appropriate for some travelers and digital nomads, however, so if you'd like recommendations for those as well, you can find them here.
Best Travel Laptop: Dell XPS 13
Weight: 2.6 pounds (1.2kg)
Battery Life: Up to 19 hours
Specs: Intel i5-1135G7, 8GB+ RAM, 256GB+ SSD, 2 x USB C
Display: 13″ FHD+ 1920 x 1200 IPS screen
Operating system: Windows 11 Home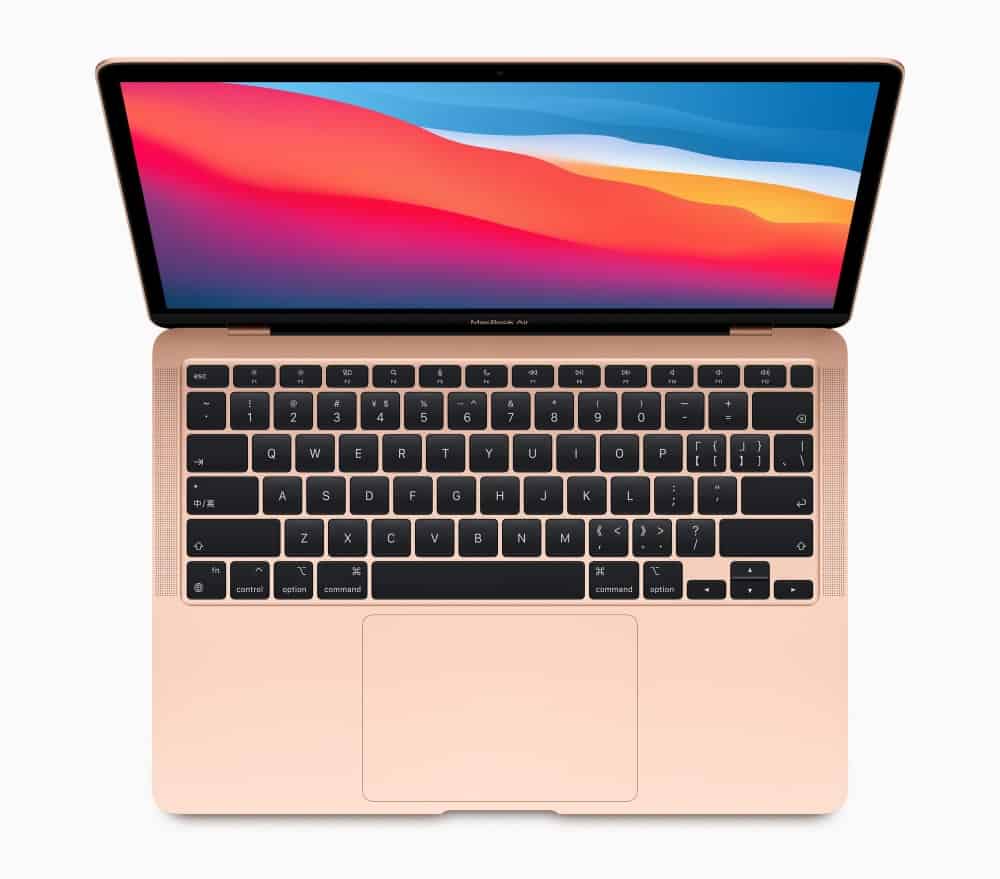 Best on a Budget: Lenovo Ideapad Flex 5 14
Weight: 3.3 pounds (1.5kg)
Battery Life: Up to 12 hours
Specs: AMD Ryzen 5-5500U, 16GB RAM, 256GB SSD, 1 x USB C, 2 x USB-A
Display: 14″ FHD 1920 x 1080 touchscreen
Operating system: Windows 11 Home
Runner Up, Best on a Budget: Acer Spin 3
Weight: 3.3 pounds (1.5kg)
Battery Life: Up to 15 hours
Specs: Intel i5-1135G7, 8GB RAM, 512GB SSD, 2 x USB-A, 1 x USB C
Display: 13.3″ WUXGA 2560 x 1600 IPS touchscreen
Operating system: Windows 10 Home
Best 2-in-1 Laptop: HP Envy x360 13
Weight: 2.9 pounds (1.4kg)
Battery Life: Up to 15 hours
Specs: AMD Ryzen 7 5800U, 16GB RAM, 512GB SSD, 1 x USB C, 2 x USB-A, 1 x microSD slot
Display: 13.3″ FHD 1920 x 1080 IPS touchscreen
Operating system: Windows 11 Home
Best for Traveling Light: Microsoft Surface Go 3
Weight: 1.2 pounds, plus Type Cover
Battery Life: Up to 11 hours
Specs: Intel Pentium Gold or Core i3, 4 or 8GB RAM, 64GB eMMC or 128GB SSD plus microSD slot, 1 x USB C
Display: 10.5″ IPS 3000 x 2000 touchscreen
Operating system: Windows 11
Best Windows Tablet: Microsoft Surface Pro 8
Weight: 2.0 pounds (896g) plus Type Cover
Battery Life: Up to 16 hours
Specs: Intel i5-1135G7 or i7-1185G7, 8-32GB RAM, 128GB-1TB SSD, 2 x USB C
Display: 13″ IPS 2880 x 1920 120Hz touchscreen
Operating system: Windows 11 Home
Best Travel Laptop: Dell XPS 13
The Dell XPS 13 range has been around for a long time. We reviewed the first version way back in 2012, and a followup model in 2015, and were impressed with them both.
At the time, all the talk was how they compared to Apple's Macbook range. Apple's laptops have stagnated somewhat in recent years though, in design if not performance, while Dell has continually improved not only the specifications of the XPS 13 but its size, features, and battery life as well.
The end result? After years of refinement, we're confident in saying the Dell XPS 13 is the best laptop for most travelers in 2022, especially those who work online.
The first thing you'll notice about the latest XPS 13 is just how small it is. The bezels around the screen are tiny, coupled with a slim, tapered body that's under 12″ wide and a 2.6 pound (1.2kg) starting weight. It's simply easier to carry around or use on an airline tray table than the competition.
It's an attractive laptop, too. There's a distinctive gorgeous white variant available, as well as the silver and black carbon fiber design we've seen in the past. Even the little things like the tiny lights on the side to show the remaining charge are stylish and understated.
Despite its small stature, the XPS 13 is crammed full of high-end components. Dell bills it as the most powerful laptop in its class, and independent benchmarks confirm this isn't just marketing speak.
You can choose between the latest Intel 11th-generation i3, i5, and i7 processors, with up to 32GB of RAM. The solid-state drive tops out at a whopping 2TB, with three screen options: an FHD+ (1920×1200) standard or touch screen, a 3.5K (3456×2160) OLED touchscreen, or a UHD+ (3840×2400) touchscreen.
The FHD+ screens are significantly cheaper, but we also prefer them for another reason: battery life. The higher resolutions of the 3.5K and UHD+ displays also means higher battery usage. You'll get over 14 hours of streaming video out of the XPS 13 with the cheaper screens, and less than two-thirds of that with the other model.
Don't get me wrong, the OLED screen in particular is stunning, with rich colors and deep blacks. It's just that the battery life drop, for most people at least, isn't a trade-off worth making, especially when it costs a few hundred dollars extra as well. I'd suggest saving your money and sticking with one of the FHD+ displays.
The keyboard is firm and accurate despite the small amount of key travel, and I was surprised how quickly and quietly I was able to type on it. The trackpad, too, is smooth and reliable, easily one of the best on the market.
Ever since the XPS 13 first came out, people complained about the webcam being positioned at the bottom of the display. Dell finally shut the detractors up by moving it to the usual place at the top of the screen a couple of years ago, and they've stuck with that approach here as well.
Perhaps inevitably from such a slim laptop, there are no USB-A sockets, so you'll need to use the included dongle for older accessories. The two USB C ports are used for everything from charging to connecting a monitor, and we'd love to see a third. As is often the case these days, if you need more ports, you'll be looking at a USB hub to get them.
There's also a MicroSD card slot in the side, while security is handled by Windows Hello-based facial recognition and a fingerprint reader built into the power button.
Attractive, powerful, and reliable, there's an awful lot to like about the latest Dell XPS 13, and almost nothing not to. With the best mix of size, power, and price right now, it's easily our top travel laptop pick in 2022.
Runner-Up, Best Travel Laptop: Apple Macbook Air M1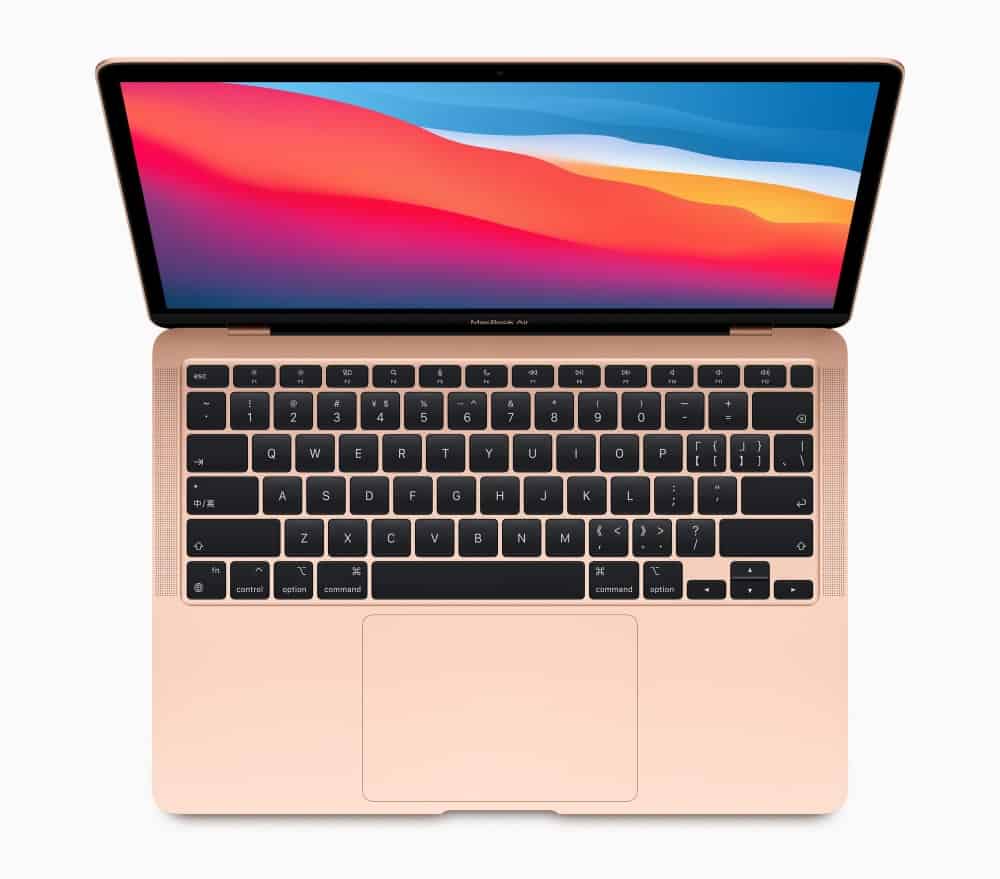 Years ago, Apple's Macbook Air consistently made it to the top of our "best laptops for travel" list. It was small, light, and powerful enough to get real work done, in a market with few alternatives.
Things changed quickly, though. Apple stopped updating the Air, right when other companies started putting out lighter, faster, cheaper machines. At the same time, Apple itself slimmed down its Macbook Pro, to the point where if you preferred the company's ecosystem, it was clearly the model to buy.
For years, we confidently predicted Apple would kill the Macbook Air. After ignoring it for years, however, the company proved us wrong. Not only did it not stop selling that model, the Air finally starting getting significant updates, none more so than the most recent one.
Apple's switch from using Intel chips to its own custom versions has paid big dividends in both speed and battery life, and for most people, it's now very much the best Apple laptop to travel with.
As usual with Apple gear it's well-built and reliable. The Air comes in a couple of flavors: both have an M1 processor, but the more-expensive model has a slightly faster graphics processor and upgrades the base storage from 256 to 512GB.
Both versions come with 8GB of RAM, and you can configure them with up to 16GB of RAM and 2TB of storage. It weighs just 2.8 pounds (1.3 kg), and uses Apple's gorgeous Retina (2560×1600) True Tone screen. The display crisp and vibrant, and adjusts white balance and brightness based on the ambient light for more natural colors.
The laptop has two USB C Thunderbolt ports, and as with many other current laptops, these double as charging sockets. Other than a headphone jack, there are no other connectors, so you'll end up with various dongles and accessories in your bag. That's a common story with many laptops in 2022, unfortunately, and the Air is no exception.
Apple has had big problems with the Macbook keyboard in recent years, but it's finally changed the design to eliminate the ongoing problems with sticking and non-working keys. The trackpads on Apple laptops have long been some of the best around, and that trend continues here.
Battery life is rated at up to 18 hours of streaming, a couple of hours less than the equivalent Macbook Pro. In the real world, it'll easily get you to the end of a long flight or work day unless you're really pushing the machine hard, likely with plenty of juice to spare.
Overall, the latest Macbook Air simply gets almost everything right for travelers. It's small and light, with great battery life and is plenty powerful enough for any work or leisure task you're likely to want to do. The only real limitation is a lack of ports and the same mediocre webcam Apple's been forcing on its laptop users for far too long.
You're paying a premium compared to most of the equivalent Windows machines. That's hard to justify on the hardware alone, since high-end Windows laptops have got much better in that regard, but there are still benefits to owning Apple.
You'll get much better integration with your iPhone or any other Apple gear you own, for example. There's also the comfort of being able to walk into an Apple store or service agent around the world for support if you need it. Both of those things have real value.
In the past, we've always suggested that macOS-loving digital nomads should go for the power of the Macbook Pro instead. With the extra speed found in the latest version of the Air, however, we're no longer making that distinction: the Macbook Air is our top pick for most Apple fans in 2022.
Buy on Amazon
Best on a Budget: Lenovo Ideapad Flex 5 14
If you're tight for cash but still want a laptop appropriate for travel, there aren't many good options. Machines tend to be big and heavy, with poor battery life and specifications, and are often made from cheap materials that don't stand up well to life on the road.
One of the few to buck the trend is the Lenovo Ideapad Flex 5 14, a 2-in-1 device that's surprisingly affordable for what it offers. Because the screen folds backward to let you use it in "stand" or tablet mode, it's a much better option for watching shows on long flights than a standard laptop.
The design of most budget laptops is usually an afterthought at best, but that's not the case here. The Ideapad Flex 5 14 is an attractive device, that looks and feels far more expensive than it actually is.
Its specifications, too, are better than you'd expect. While many budget machines skimp on performance, you'll get a snappy AMD Ryzen 5 5500 CPU, 256GB of storage, and an impressive 16GB of RAM that's more than what comes by default in many laptops costing a lot more.
The integrated Vega 7 graphics card consumes some of that memory, but even so, this laptop is a solid performer that's easily capable of handling most tasks you'll throw at it.
The Flex 5 14 isn't as thin as some of its more expensive competition, but that's not necessarily a bad thing. The extra depth means there's room for an inbuilt card reader, along with a USB C and two USB-A ports for connecting other accessories. Oddly there's a round power socket on the side of the laptop, but it ships with a USB-C charger.
The FHD (1920 x 1080) resolution is fine for a 14″ display, and there's also an HDMI port for connecting to an external monitor if you've got one available.
Weight and battery life are about what you'd expect from a budget travel laptop, at 3.3 pounds (1.5kg) and up to 12 hours respectively. The keyboard, so often the downfall of machines like these, is comfortable to type on, and the trackpad is better than most at this end of the market.
If graphic design is your thing, the Flex 14 is powerful enough to run many design tools, and ships with Lenovo's Active Pen stylus for drawing or writing directly onto the touchscreen. That screen can be quite dim and reflective in sunlight, though, so you'll likely end up using it mostly indoors.
Other than the screen brightness and a bit of extra weight to carry around, this is a 2-in-1 laptop with few compromises for travelers who need a machine that can handle a proper workload, but don't want to blow their entire travel budget on it.
Buy on Amazon
Runner Up, Best on a Budget: Acer Spin 3
When it comes to a budget travel laptop, it's a close race between the Lenovo Flex above, and the Acer Spin 3. Depending on the current price, and exactly which features are important to you, the Acer can be a better option for some people.
While it's not as sleek or lightweight as the XPS 13 or Macbook Air, the Spin 3 is a powerful machine. Shipping with the latest i5 processor, 8GB of RAM, and 512GB of storage, the specs rival those found on many laptops costing several hundred dollars more.
Like the Flex, it's a convertible 2-in-1 device that lets you use it as a tablet or watch movies in "stand" mode by folding the screen backward. I've typically found 13 or 14-inch machines too large to use regularly as a tablet, but I'll often fold the screen back to watch movies on a plane or in bed.
The display is nice and bright, and higher-end than you find on most laptops in this price range. The WUXGA (2560×1600) resolution is a good compromise between clarity and battery usage, and a size we'd like to see more of in 13″ laptops.
There's a useful selection of ports built in, including a pair of USB C ports that can be used for charging, two USB-A sockets, a microSD card reader, and an HDMI port for connecting to an external monitor. That's much more than you get on most lightweight laptops these days.
You'll get the latest WiFi 6 chipset, as well as an integrated stylus for graphical work that lives in a small slot on the side of the laptop when not in use. Battery life is rated at up to 15 hours, and although you won't get that in the real world, it will still be enough to get you through a long flight or a day working in a coffee shop.
At 3.3 pounds (1.5kg), the Spin 3 is towards the higher end of what we recommend in a travel laptop, but it's not going to break your shoulder every time you move between hotels.
Overall, the Spin 3 offers strong value for money and makes few significant compromises. If you need a powerful machine that's equally at home doing real work or binge-watching your favorite show, and don't want to spend a fortune on it, you could do an awful lot worse than the Acer Spin 3.
Buy on Amazon
Best 2-in-1 Laptop: HP Envy x360 13
We've mentioned a couple of 2-in-1 devices already, but since they're priced toward the lower end of the market, they come with compromises in specs or weight. If you're after something better that still won't break the bank, the best option right now is HP's Envy x360 13.
This isn't actually HP's premium convertible (that'd be the Spectre x360), but the Envy x360 offers higher specs for the same or less money, and we think it's a better choice for most people.
If there's a sale on, or you've got the money for the luxury design of the Spectre, by all means buy it. If not, the Envy is where it's at.
HP makes a few different versions of the Envy x360 13, but for us the choice about which one to buy is pretty clear. The AMD Ryzen-powered model (13-ay1035nr) offers better bang for your buck than the Intel equivalents, with no real compromises other than the lack of Thunderbolt 4 support.
For around $1000, you get a lot. A speedy Ryzen 7 CPU, 16GB of RAM, and 512B of storage makes for an impressively powerful machine for just about any purpose. You'll get a 13.3″ FHD (1920×1080) touchscreen, a pretty standard resolution for a 13″ laptop that provides better battery life than the 4k models.
You'll also get a pair of USB-A ports, a single USB C port, and a microSD slot. We'd prefer to two USB C ports instead of one, but other than that, it's a useful-enough selection. A mechanical webcam privacy shutter is an unusual and welcome extra: simply press a button on the keyboard and it'll snap into place automatically.
Weighing just under three pounds (1.3kg,) it's not the lightest laptop you'll find, but it's good for a convertible and doesn't feel particularly heavy in a carry-on or day bag. Battery life is reasonable, at around 15 hours with the standard screen. You'll almost certainly get a full day's work out of it unless you're really pushing it hard.
If you do run out of juice, you won't have to wait long before you're up and running again. Fast charging is built in, and will get you back to 50% in just half an hour. A stylus is included in the box for those who plan to draw or write on the screen.
The keyboard is pretty good, which is far from a given on Windows laptops in this price range. Keystrokes are firm and responsive, and although it's not the quietest keyboard in the world, it's far from being the loudest. The trackpad also works well, but could do with being a bit taller, since it can feel cramped at times.
The Envy x360 13 is a fast, well-built machine, as good for binge-watching your favorite shows on a long flight as it is for working out of a cafe all day. It's great value for money, with very few downsides. As a result, it's our top 2-in-1 laptop pick for travelers in 2022.
Best for Traveling Light: Microsoft Surface Go 3
At first glance, Microsoft's Surface Go 3 is a bit of an odd machine. It's a tablet computer with a 10.5″ screen that weighs a little over a pound, with a starting price under $400… yet it runs Windows 11.
The Pentium Gold processor inside the base model of the Go 3 won't set any speed records, but you can still run most lightweight Windows apps and even play a few basic games without the machine becoming unusably slow.
That said, we'd recommend upgrading to the Core i3 model instead. The processor is dramatically faster, and since the upgrade comes with double the RAM and extra, faster storage as well, the end result is a much quicker machine.
The optional Type cover adds a keyboard and trackpad as well as protection, and it's surprisingly enjoyable to type on. In reality it should be included in the base price, but it's not.
Battery life is rated at up to 11 hours, and you'll likely get around six or seven in the real world depending on what you're doing. That battery life isn't quite enough to get you all the way through a long-haul flight or full work day, but it's getting close.
On the upside, because the Surface Go 3 can charge via either the Surface Connect or USB-C ports, you've always got the option of using a portable battery like this to power it (and all your other devices) back up again.
It's an attractive, well-built machine, and the bright, colorful 1920×1280 display is dramatically better than you'd expect at this price point. Since storage is quite limited, the microSD slot is essential, since it's the perfect place to dump photos, movies, and other stuff you want to access on the road.
The adjustable kickstand lets you change the angle of the Go to suit whatever you're doing. It can sit fully upright when you're typing, on an angle when you're watching TV shows on the plane, or fold down entirely when you're reading in bed.
Microsoft's Surface Pen also works with the Go 3, making it a pretty good graphics tablet as well. It runs Windows 11S out of the box, which can only access apps from the Windows store, but there's a free one-way upgrade to Windows 11 Home available.
While that $399 price point looks great in the marketing material, you're likely to pay quite a bit more. The base model only comes with 4GB of RAM, a Pentium Gold processor, 64GB of sluggish storage, and no Type cover. Those specs aren't enough to run heavyweight Windows apps, and you'll need the keyboard and trackpad to do any real work.
The upgraded version has a much better processor, 8GB of RAM, and a faster, 128GB drive. It's very much our pick for anyone who wants to do more than the bare minimum with this machine. Once you've done that and added the Type cover, the cost jumps to over $700.
That's not unreasonable for a machine of this quality, but it's still quite a bit more than that starting price. The cover adds an extra half-pound of weight as well, bringing it up to 1.7 pounds (770g) total.
There's nothing else like it on the market, though, so it's still easy enough to recommend. If you're after an attractive, superlight machine that performs well as both an entertainment device and productivity tool, it's definitely worth a look.
The Killer Digital Nomad Setup?
For digital nomads and other remote workers, the higher-end Surface Go 3 has another trick up its sleeve: an LTE-enabled model. Drop in a data SIM, and you've got a small, lightweight laptop that can get connected anywhere you've got cell service.
If you're from the US, this is an ideal use for Google Fi's international roaming. If not, a local SIM will do the job equally well; you might just need to switch to a different one when you change countries.
It can automatically switch to using cell data if there's no alternative, and back to Wi-Fi when you get within in range. Sure, using LTE for hours drops the battery life a bit, but again, a decent power bank deals with that problem.
Throw all of this together, and for under $1000 including the cover and portable battery, you've got a tiny computing setup that lets you work all day from almost anywhere on the planet. Could this be the killer digital nomad rig?
For some people, quite possibly. If you'd prefer a larger screen or need a lot of processing power, you'll need to look elsewhere. If most of your work is web-based or uses standard productivity tools, however, this option is seriously worth considering.
Best Windows Tablet: Microsoft Surface Pro 8
As good as Microsoft's Surface Go (above) is, it has its limits for full-time use. The screen is a bit small, the battery life is a couple of hours too short, and the slow CPU is a problem whenever you fire up Photoshop or open several tabs in your browser.
If you want a tablet that's a complete laptop replacement, you'll need to step up to the Surface Pro 8. Running the latest processors and configurable with up to 32GB of RAM, performance is the match of any other travel-sized Windows laptop.
It's an attractive and well-made device, and you can even pick your favorite color scheme. The tablet itself is available in black or platinum, while the cover comes in a range of colors and materials.
The 13″ screen is a better size for long work stints, with a 120Hz refresh rate that improves everything from scrolling to fast-moving images. At up to 13 hours, battery life should also be long enough to get you through a lengthy flight or all-day work session.
The biggest change from the previous model is Microsoft adding a second USB C Thunderbolt 4 port to the Surface Pro, and removing the USB-A socket. That'll suit some people down to the ground, and annoy anyone wanting to use older USB accessories without needing a dongle.
Another change from the Surface 7, albeit a less welcome one, is the loss of the microSD slot. It's not really necessary for adding storage, at least, since the Pro can be configured with up to a 1TB drive and lower capacities are user-replaceable for the first time.
The typing experience is better than on the Go, since the keyboard is closer to being full-size. The optional Surface Pen 2 is also compatible if you're a graphic artist or prefer to write rather then type.
Importantly, despite all of its high-end specifications, the Surface Pro remains lighter than almost any standard laptop. The tablet itself weighs just under two pounds (896g), and adding the Type Cover brings it up to a total of 2.6 pounds (1.2kg).
The Surface Pro isn't a cheap option, especially since the keyboard cover again isn't included by default. Just like the Go, though, there's nothing else out there with the same mix of weight and performance. Its few competitors have similar pricing, but just don't perform as well in one area or another.
The i5 model with 8GB of RAM and 256GB is the best mix of cost and performance, and what we'd recommend for most travelers. If you're after a version that's even lighter, check out the Surface Pro X.
We don't recommend the X model for most people due to slower performance and compatibility issues with some software, but it makes sense for a certain subset of travelers. For the rest, however? The Surface Pro 8 is where it's at.
---
Main image via StockSnap, XPS 13 image via Dell, all other images via Amazon.