Traveling is an amazing way to escape routine and shake up your life, but it can take its toll on your fitness. If you're a long-term or frequent traveler, not having control of when and where you exercise, what you're eating, and how much sleep you get, takes a big toll on your health.
Through apps, websites, and online groups, however, there are many simple ways to keep up an exercise routine on the road and give your body a small sense of normality. You may even find sticking to regular workouts helps you unwind from the stress that travel often brings.
It took me a long time to learn that exercise doesn't have to be boring, it doesn't have to be done in a gym, and it definitely doesn't need to take up several precious hours each day. By utilizing technology, I've found plenty of places and ways to exercise while traveling, even when I really didn't feel like it.
After a few months of keeping up a simple routine, I've felt much more comfortable when roaming around temples in Cambodia, or running for a bus in the pouring rain in Wales.
Apps
Yoga
If you're finding it hard to ease into exercise, yoga is a great place to start. Not only will it help you relax after a long travel day, you can start as a beginner and easily teach yourself the basics with a few good apps. A couple of my favorites include:
Running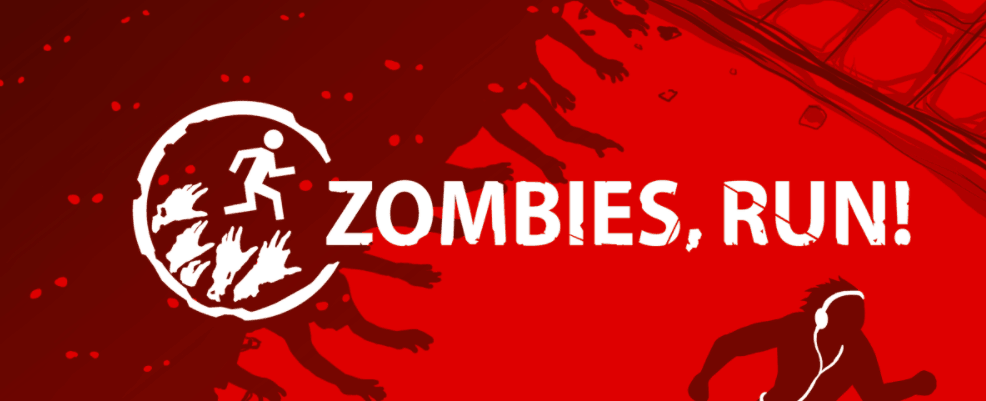 Running is one of the best ways of combining exercise and exploration in a new city. A quick jog around somewhere you've just arrived has the potential to be a lot more exciting than doing the same thing in your hometown. Just make sure you plan a route.
Cycling
If you're in a new city and feel comfortable cycling around busy streets, this is a great way to get your bearings quickly. If you're in the countryside, cycling is always a fun way to exercise, but borrowing or renting a bike can be a little more difficult.
All-Rounders
If you like to mix up your exercise, then look for an app with a variety of workout types to keep things interesting.
🏋️‍♀️ Want to work out in your hotel room or AirBnb? We've done a deep dive into the best home workout apps, most of which don't require any additional equipment!
Facebook/Finding Community
Facebook is potentially one of the best ways to stay motivated — finding an online community that helps you keep on track is extremely useful. If you regularly get exercise reminders showing up on your social media feed, you're more likely to actually do it.
ClassPass
This option isn't as cheap as others on this list, but it adds variety to your workouts, and gets you into exercise classes you couldn't otherwise attend. ClassPass lets you go to any studio that's a member of the scheme, and you simply buy credits valid for a certain number of classes per month. Credits are valid in any ClassPass location, although sessions tend to require more credits in larger, expensive cities.
At the moment, ClassPass is available in the UK, US, Canada, several European and Asian countries, Australia, and New Zealand. For those traveling in those countries, it might be a good option — and there are also video workouts available within the app for when you're traveling somewhere not on the list.
YouTube
When in doubt, turn to YouTube. After finding out the type of exercise routine that's best for you, working out can be as simple as getting to your hotel room, logging onto the Wi-Fi, and clicking on a 10-minute video.
Websites and Instagram
Instagram and websites can be a good fitness motivator. Especially if you work while traveling, try setting your default "new tab" page to be a motivating website or even a fitness video, so you're regularly reminded to get up and move.
Consider following Instagrammers such as @therock, @akiniko, and @hannahbronfman to gain some motivation, but remember that like all Instagram shots, every photo has been heavily optimised and edited. Don't beat yourself up if you miss a workout because you're exhausted from an overnight flight!
There are plenty of websites catering to those who want to keep fit outside the gym. Three of the better options are:
Wearables
Fitbit
There are many companies making good wearable fitness trackers, but Fitbit was one of the first to get seriously popular. Relatively small, lightweight, and with battery life of up to a week, they're an easy way of tracking how much exercise you're doing, and competing in challenges with your friends is a good motivator to hit the streets and get a few more steps.
Apple Watch
For those who prefer Apple gear, the Watch lets you track your activity in a variety of ways, from measuring your heartbeat and workouts to noise exposure and inactivity notifications. The latter is particularly useful on long flights, when you've got engrossed in a TV series and forgotten to stretch and walk around the cabin.
The Running app that comes pre-installed on the latest iOS is a decent free option as well, so check that out before deciding to buy a brand-new device.
Non-Tech Solutions
If there's any extra space in your bag, you've got a couple of small, lightweight options for getting an effective workout. If your suitcase is bursting at the seams, though, you can still get a solid routine in with no extra gear, apps, or anything else.
With all of these tools and resources, you've got no excuse not to exercise next time you're on the road. All you need to do now is find the motivation!
---
How do you stay fit when you travel? Any favourite apps, gadgets, or tips to share?
Images via JanBaby (main image), indi75ecu (yoga), Zombies Run, Nike, ClassPass, Blogilates/Cassey Ho, Darebee, Apple, wandus