It caught me completely by surprise. I had never seen a MacBook fry before my eyes. When I got the dreaded striped screen (mine was of the green variety, but I've since learned that it can also turn blue), I looked at it in bewilderment. What was this malarkey? Macs were supposed to be indestructible, weren't they?
Yeah well, as I learned that day, Apple computers are definitely not indestructible. They are, however, protected in a way that my old PCs never were, through AppleCare.
So I took my US-bought MacBook to a MacStore in a shopping strip in Mexico City, which has been my surrogate home for the last two years. Just in time, I thought, as I waited in line: at almost three years old, the insurance was about to expire – and my laptop looked like it was about to do the same.
The guy behind the counter took a look at my laptop, pressed some buttons, and informed me he'd have to remove a damaged RAM module. "Your computer will go significantly more slowly, but it will work," he said. Oh well, I thought, it will do for now. At least the repair would be free.
Except it wasn't. The guy behind the counter, Alberto, told me it would cost 600 pesos (US$50 at the time, less with the current exchange rate). Not a bad deal, compared to what a new computer would cost, but more than the nada I was expecting the bill to be.
You see, there is no such thing as an official Apple Store in Mexico. The place I went to, MacStore, is a privately-owned reseller. They look like an Apple Store, but have no such thing as a Genius Bar: all repairs are done by CompuDabo, the company that owns MacStores across Mexico.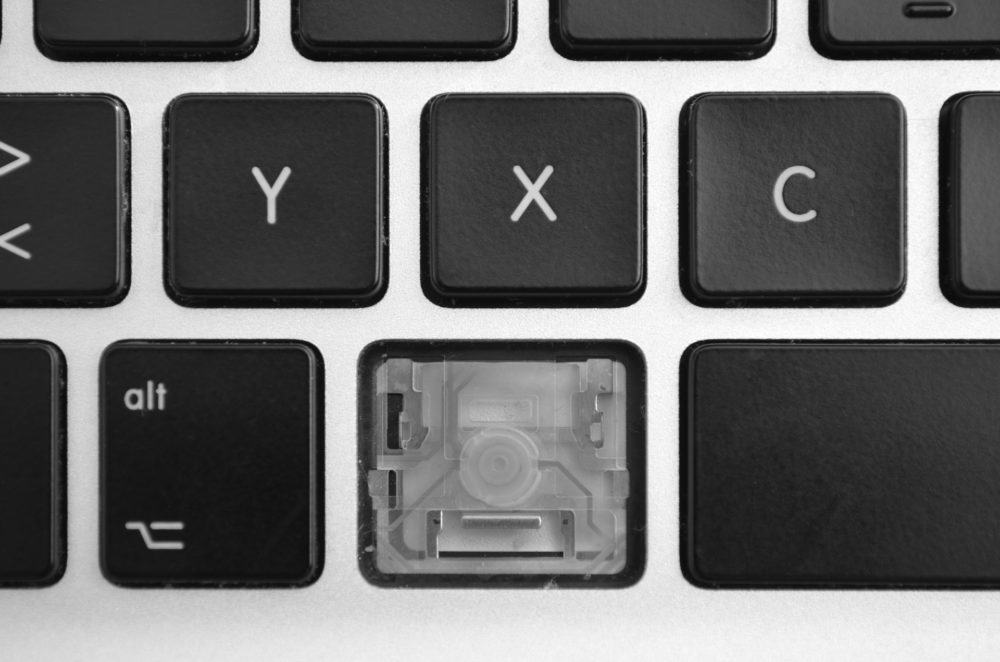 CompuDabo, Alberto told me, does utilise AppleCare, but uses its discretion to choose when. "Like if the computer is irreparable," he said. "Then we will send the old laptop to the US, and order you a new one."
Here at Too Many Adapters, we're no strangers to glitches in Apple's "global" warranty and customer service. But what happens if you find yourself in a country where Apple is not officially, physically present? Will AppleCare save you? I've looked into the matter, and here's what I found.
Where in the World Are You… and Is Apple There Too?
As it turns out, the experience I went through is not exclusive to Mexico. In fact, Lauren went through another frustrating experience with Apple's warranty in New Zealand a couple of years ago.
Despite Apple's claim to be present in every country in the world (except for a few affected by US sanctions, such as North Korea and Iran), there are only 18 countries with a physical Apple retail store. Another 21 only have online stores, and 79 others have Apple websites that are just catalogues, with no ability to buy through them.
As such, there are many countries in which Apple products can only be bought online, through a reseller or both. If you're travelling there and something happens to your gear, you'll need to rely on the resellers or an independent tech company if you want to get it fixed or replaced on the road.
Take Mexico, for example. Since that fateful day a little over a year ago, I have learned that there is another reseller in Mexico, iShop. It's owned by none other than billionaire Carlos Slim, the richest man in Mexico and a top-three contender for most wealthy man in the world. The guy clearly has a good eye for businesses.
I haven't relied on iShop for any computer-related emergencies (yet), but others have reported the company uses a similar system to MacStores. If you purchased your device overseas, they will only rely on AppleCare in extreme instances that warrant a new item. Repairs, such as taking out a graphic card or replacing the motherboard, come out of the user's pockets.
Of course, this is different if you bought your device with them or within Mexico, since there's a one-year warranty for consumer products.
Now, is it the same situation in all countries without Apple retail stores?
What Needs to Be Repaired: MacBook, iPhone, or iPad?
As it turns out, it is not so much the countries as the devices themselves that determine what gets repaired for free. Not all Apple warranties are the same: in most cases, iPhones and iPads can only be repaired within the country they were purchased.
Apple includes said restriction to the warranty in its website. The reason for this is, frankly, unknown, and cries for help within the Apple Support forum are met with refusals.
For MacBooks, the situation is a little different, and apparently, more vague. Warranties, including AppleCare, are supposed to work in any official Apple retail store. If you find yourself with a crashed computer in any of the lucky 18 countries (say you bought your laptop in the UK but it died in the US), great. Just bring it in, and the Geniuses will take care of it.
If you are in a country without an Apple retail store, then you are subject to the whim of resellers. Depending on their policies, they might charge you, or they might not.
In Peru, for instance, a friend of mine who had purchased her MacBook in Canada had no problems getting it repaired at a reseller. Her problem was the same as mine (a damaged RAM module), but unlike me, it was repaired under AppleCare and she wasn't charged a cent.
In Mexico, I had no other option but to pony up the 600 pesos, then take home a slow computer that would crash whenever I tried to download anything from iTunes.
These are the two experiences I can draw upon — based on these limited examples, there's no consistent answer. If you have a story about getting your Apple gear repaired outside the country of purchase and you'd like to share it with us, please do so in the comments. The more examples we have, the better prepared we'll all be (even if just mentally).
Which Countries Might Be Getting Their Own Apple Stores Soon?
So my experience repairing my MacBook in Mexico was bittersweet, yes, but there is a piece of good news. If you are planning to come this way later this year or next, the situation should be very different: Mexico is joining the list of countries with its own Apple Store.
The news broke late 2015, after a couple of months of rumors. The company is planning to aggressively expand its presence elsewhere in Latin America, too. While right now only Brazil has official Apple stores, Argentina, Peru and Chile are also on the shortlist.
Even Cuba has been on Apple's radar. Once the forbidden fruit for American businesses, the relaxing of investment restrictions in the island nation made Apple interested in opening shop there sometime in the future.
As well as these new additions, Apple is also planning on opening new stores in countries where it is already physically present. China, particularly, is of interest. Two years ago, Apple CEO Tim Cook said the company was planning to triple the number of Chinese stores.
While analysts debate whether these plans are due to Apple's effort to fend off financial trouble, the opening of more official stores is good news for travelers. The expansion might, just might, make AppleCare great again.
In case you were curious, my laptop ended up turning off for the last time a couple of months later. I found out later it had a factory flaw, and Apple offered to replace it for free – an offer that my mother took up gladly, as she had been thinking about investing in a new laptop for some time.
By then I had already purchased a brand new MacBook Air in Spain, which comes with a two-year warranty (gotta love European legislation sometimes). Here's hoping that, should it decide to play dead on me, it does so in five months when I'll be back in the EU!
---
Images via Ismael Villafranco (MacIntosh shutter), Matias Cruz (Apple Store), DoubleMcK (keyboard with missing key)