Gaming on the go is more popular than ever before. Most of us walk around with a palm-sized computer in our pockets that's capable of playing a huge variety of fun and engaging games. Better yet, there's often no upfront cost involved, thanks to ad-supported and in-app purchase models for developers. Today, we're looking at the best free iOS games.
There are a couple of factors to consider when choosing a new game. Obviously you want to pick games that are genuinely fun and align with your interests, but you'll also want to consider how free the game really is.
These days, many "free" games are of the pay-to-win variety. That's where developers push all sorts of microtransactions and upgrades that make the game easier and more enjoyable, in return for a few bucks. While most free games have this to some extent, some take it to excess and ruin the gameplay in the process.
When making our selections, we've avoided the most notorious pay-to-win games, and focused on those that offer a genuinely enjoyable experience without requiring any paid upgrades.
Ad-supported games are another option, although these days most have in-app purchases as well. Many developers offer an inexpensive upgrade to remove ads, often around $2-3. If you genuinely enjoy a game, it's often worth paying this small amount to support the developer and enjoy an ad-free experience.
We have combed through our iPhones and Apple's monstrous app store to come up with our picks for the best free games for iOS users. Game on!
If you're happy to shell out a few dollars upfront, check out our picks for the best paid iOS games as well!
Words with Friends 2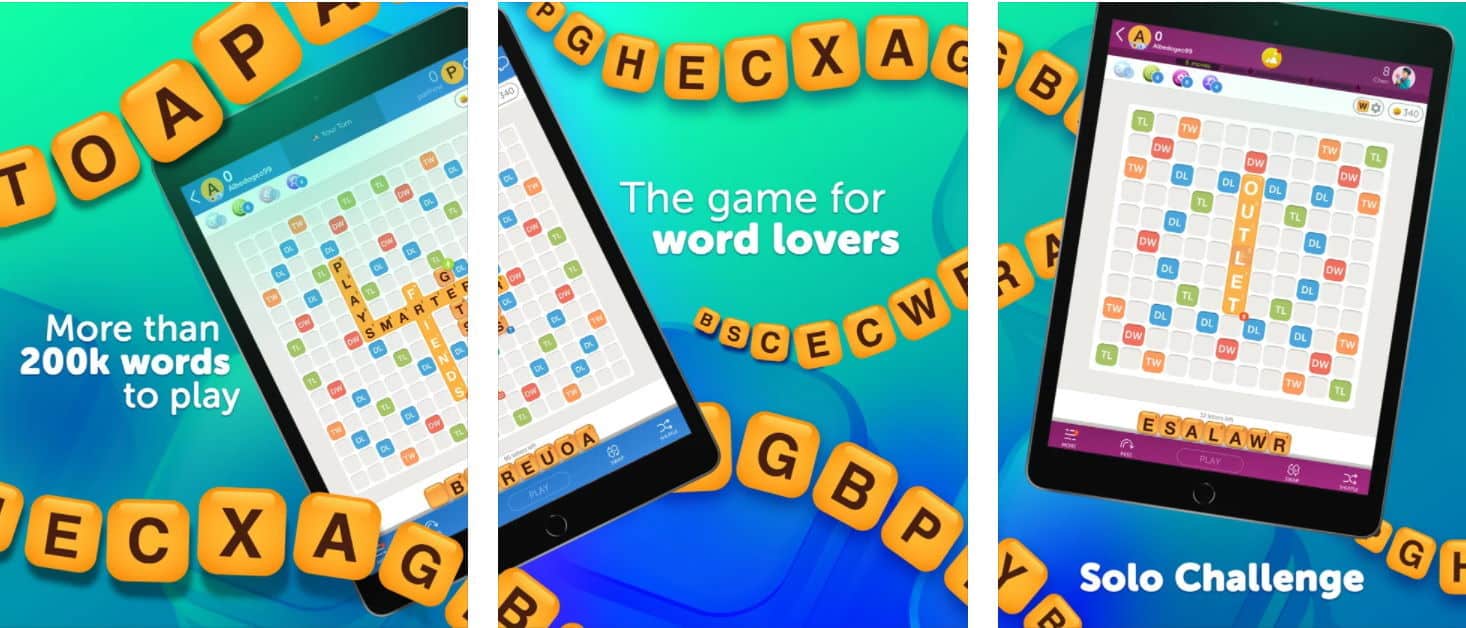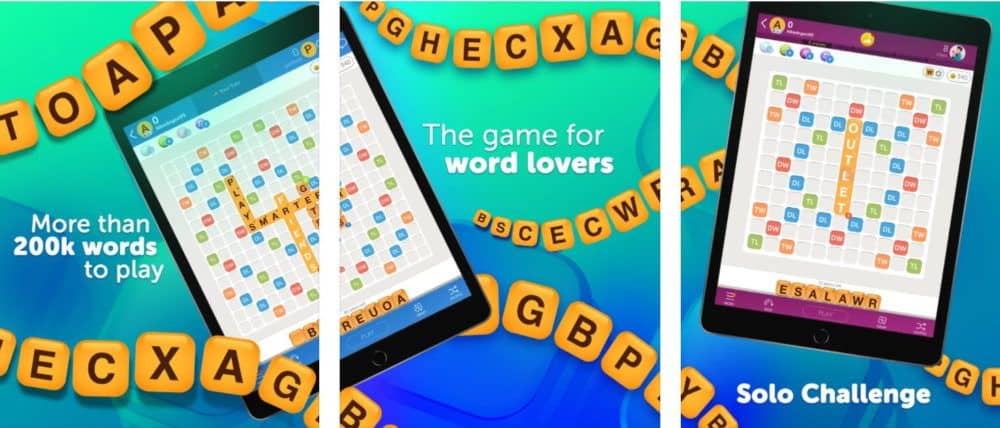 Words with Friends 2 is the sequel to the word game that took the world by storm, and this edition features far more game modes and variety than the original. For the social aspects alone, this is the best word game for iPhone and iPad users.
The game mechanics are similar to Scrabble, where players are given a number of random letters and must use them to spell out words on a game board. There are several game modes, with the classic being a turn-based game that you can play with friends virtually.
You can also play against random players online, where you'll be paired with a player of a similar skill level, and there's a new Quick Play version that features competitive minigames. There is also a solo challenge mode to explore, allowing you to sharpen your skills by playing against themed WordMaster characters.
Words with Friends 2 has a variety of social and competitive aspects that really add to the addictive nature of the game. There are daily, weekly, and monthly challenges that you can complete to collect rewards, with a new theme every six weeks. There is even a new multiplayer team game mode that lets you play on a team of five with friends or random players.
Eternium


Eternium is a free action RPG game that's modeled after some of the classic old-school role-playing games like Diablo. It's made by a team of enthusiasts who set out to create a fun, engaging, and action-packed RPG that would NOT be play-to-win. As such, the game is free to play, and the in-app purchases that are available don't substantially affect gameplay.
In Eternium, players can choose their character type and explore a massive world filled with dragons, skeletons, demons and more. Battle foes, explore dungeons, and gain experience along the way. Most game features are available offline, so this is a good game to play while you don't have cell signal or WiFi.
Eternium has intuitive controls, gorgeous graphics, and thoroughly addictive gameplay. As such, it's easily the best free RPG game for iOS.
Data Wing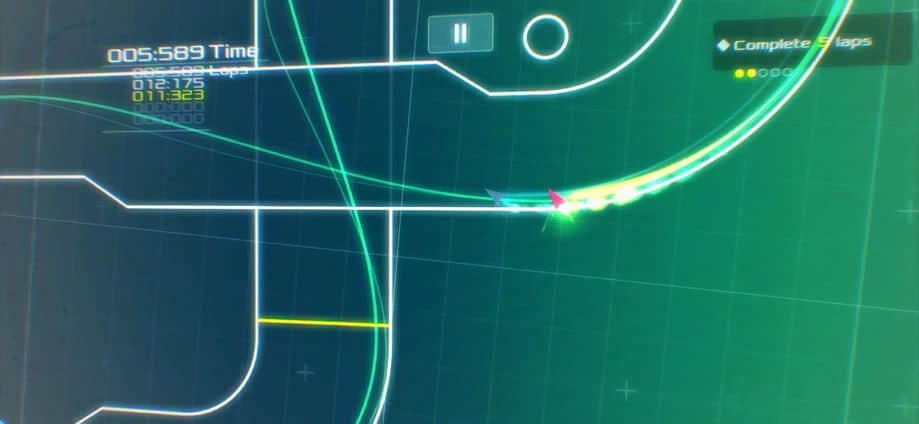 Data Wing is a stylish 2D racer that also has an engaging story. With dark, sarcastic humor (think Portal 2) and an attractive, minimalist neon landscape, this unique game is a fun way to ditch your real-world problems and shoot for the stars for a few hours.
The game has an arcade feel, with intuitive two-touch controls. Players navigate their ships through serpentine courses, gaining speed by drifting and thrusting off walls. It's a style of racing that is simple to start, but insanely difficult to master. The game is surprisingly story-driven for an arcade-style racer as well.
Data Wing is completely free to play and has no-app purchases. It doesn't even have ads, so this is a truly free iOS game that you should definitely download and explore.
Among Us

Among Us is a unique multiplayer game that combines simple gameplay with the complex psychology of human beings. In it, players must work together to prepare their spaceship for departure — while sussing out which player is the imposter hell bent on killing everyone.
The game exploded in popularity in 2020, as separated friends looked for ways to stay in touch virtually. Among Us combines teamwork with a healthy dose of suspicion, and can be a truly fun experience, particularly with a group of people you know. You can play with anywhere from 4 to 15 players, either online or over local Wi-Fi.
Among Us is ad-supported, or you can pay $1.99 to remove all ads. There are also in-game purchases available, but they aren't required to enjoy the game.
The Battle of Polytopia
The Battle of Polytopia is a turn-based strategy game based on classics like Age of Empires and Civilization. Players seek to control the map by building settlements, learning new technologies, and fighting enemy tribes. It's perhaps the best free strategy game for iPhone users right now.
Polytopia has both multiplayer and single player modes, so you can play even when you don't have cell signal or Wi-Fi. There are three different game modes to explore, including a 30-turn quick version for when you're in a hurry and the wide variety of tribe types keeps things fresh. This is a game that you can play for a long time without getting bored.
The Battle of Polytopia is free to play, but offers in-app purchases to expand the gameplay options. Upgrades aren't necessary for new players, but you may wish to purchase new tribes or features as you progress.
Call of Duty Mobile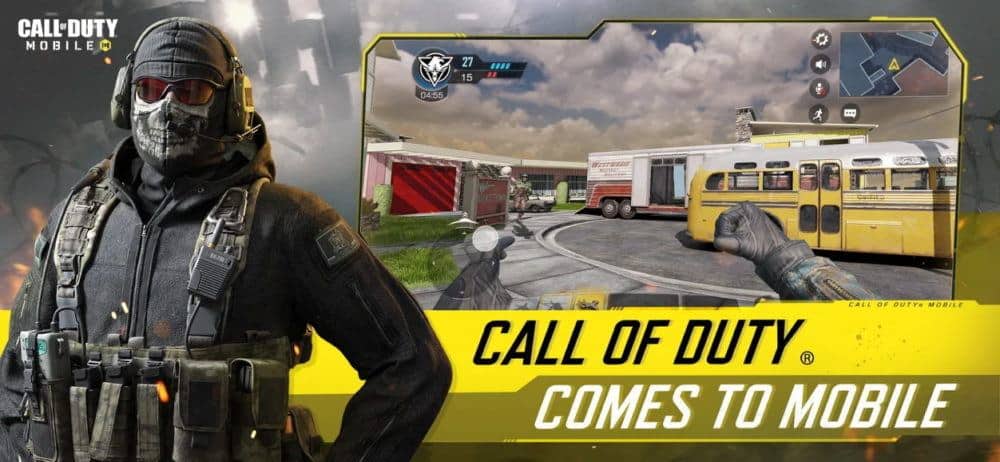 Every gamer knows the Call of Duty franchise, but did you know about Call of Duty: Mobile? This fast-paced free shooter for iPhone combines many of the best aspects of the console and PC versions of COD, all in the palm of your hand(s). This highly-competitive game has impressive graphics, several diverse game modes, and an extremely active player base.
There is a ton of content to explore in COD mobile, and the developers routinely add new content, maps, and game modes as they release new "seasons". Some highlights of the game include a massive 100-player Battle Royale, 5v5 competitive team deathmatch, and sniper-only battles.
COD Mobile is free to play, but includes in-app purchases. These are primarily cosmetic, and include new weapon skins and other visual upgrades. You can certainly get a lot of enjoyment out of this game without spending a dime, which is why this is among the best free shooters for iOS.
Bike Race: Free Style Games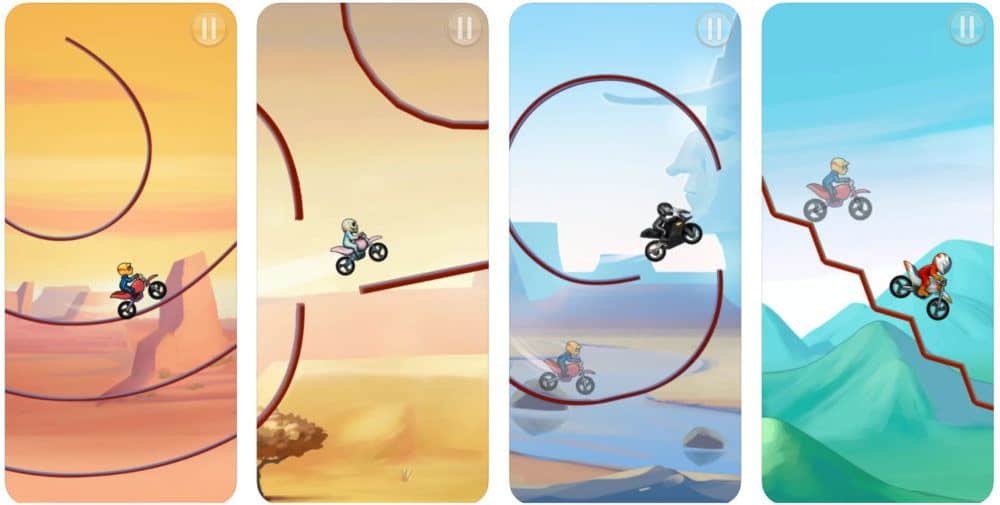 Bike Race: Free Style Games is a simple bike racing game that leans heavily on the game's impressive physics engine. Players tilt their phones to lean and balance their bikes, while navigating intricate tracks and jumps. The game comes loaded with dozens of tracks and maps, and you can also design your own (through the website, but not on the app itself).
Bike Race: Free Style Games includes both single and multiplayer modes, and can connect with Facebook so you can challenge your friends. The controls are simple, but perfecting your technique on the game's diverse terrain takes skill and effort.
The game is free to download and play, but some features require a paid subscription (which is quite expensive at $20 per month). There are other in-app purchases as well, like level packs to unlock new content, but you can still get plenty of game time in without reaching for your credit card.
Fallout Shelter
For fans of the Fallout series, Fallout Shelter is one of the best role playing strategy games for iOS. In it, players build an underground vault for their community of Dwellers. Your goal is design and build the perfect vault, while implementing different vault features to attract the right kinds of dwellers to your community.
The end goal is not just for your community to survive, but to thrive. You can use crafting to create new useful items, send your Dwellers out to search the barren wasteland for vital resources, and learn how to protect your community from both external and internal threats.
Fallout Shelter is a bit of an old title now, but Bethesda, the developer, is still routinely updating it. The game is free to play, but does include in-app purchases. Some affect gameplay (you can purchase supplies, for example), but they aren't necessary to enjoy the experience, and you can complete the game without them.
Puzzledom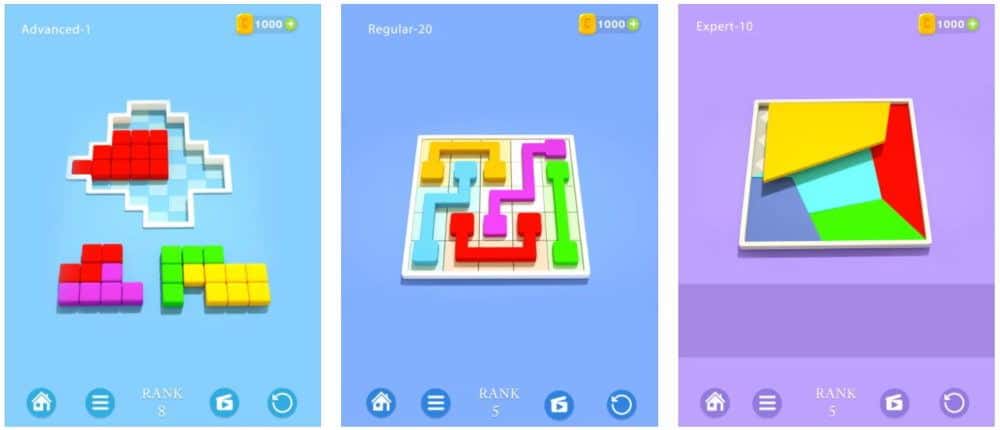 Puzzledom is one of the best puzzle game for iPhone and iPad users, consisting of four classic games in one: Connect, Blocks, Rolling Ball, and Escape.
Connect asks you to connect all of the dots of the same color on the game board without crossing any of the lines, while Blocks asks you to fill the board with blocks of different shapes without leaving a gap.
Rolling Ball, as the name suggests, requires moving blocks around to clear a path for your ball to roll through, and Escape (also known as Chinese Sliding Block) involves moving pieces around to get the red block to the exit.
Each minigame, while relaxing, challenges your logic, critical thinking, and observation skills in a different way. You can also play Puzzledom without Wi-Fi, making it a good option for traveling.
The game is ad-supported, but you can pay $2.99 to remove ads permanently. There are other in-app purchases, such as coins (the in-game currency) and a weekly "unlimited" subscription. These are largely unnecessary, however, as you can enjoy tons of the game's best content for free.
---
Main image via oatakoi/Shutterstock.com, other images via respective game developers