I got up at the crack of dawn to hike up a volcano in Mexico, then binged on great local food and drink all afternoon. Finally drifting back to my hotel late in the evening, it's time to call it a night.
Impulsively, I reach for my laptop. What better way to relax after a long day than to watch a good documentary? Sadly, the sounds of the city haven't yet faded, and it's not long before I realize I can't hear half of the movie over the roosters and music blaring in the streets.
Whether it's noisy neighbors, nearby traffic, or that pesky rooster that seems to be following you around Latin America, it can be hard to hear what's coming out of your laptop speakers. If you're like me and have found yourself wishing the sound was just a little louder, this article is for you.
Take heed, Mac and PC people. I'm going to walk you through how to crank your speakers up beyond their normal limitations. Or, if you're a Nigel Tufnel fan, turn them up to 11.
Note that while laptop users will benefit more due to the smaller, weaker speakers inside most notebook computers, these tips will work just as well on desktop Windows and Mac PCs.
Mac
Being a Mac user, I first discovered how to amplify my speakers with a program called Audio Hijack, from wonderfully-named company Rogue Amoeba. This software lets both audio professionals and hobbyists perform all kinds of useful tricks, like recording Skype calls for podcast interviews and capturing the audio from a webinar.
The sheer power and simplicity of the interface is impressive. Follow the steps below just once, and you'll be ready to crank your speakers up to 4x their normal maximum volume* each time you open the program.
Open Audio Hijack
Click and drag the Applications block into the main window
Select the Application you'd like to make louder from the drop-down menu
Repeat step two with the "Volume" module (under "Built-in Effects".) Your main window should now look like this:

Click and drag the "Output" module into the main window.
Set your output device to "Internal Speakers."
Click the button in the lower-left corner of the program to run your audio through Audio Hijack.
Adjust the audio level to your hearts content using the Volume module. A good starting point is to select the "2X" button under "Overdrive" and move the volume slider up. If this isn't enough, experiment with the "3X" and "4X" overdrive.
This is what your final settings should look like:
Audio Hijack is available on Rogue Amoeba's website for $65. There's also a free, limited version you can try to make sure it works for you.
Note that if you don't need any of the other features that Audio Hijack provides, it's worth checking out SoundSource instead. Developed by the same company, it provides all the same audio-boosting goodness as Audio Hijack at around half the price.
*The tech that makes this possible is interesting, but without getting into the nuts and bolts of it, this app won't damage your speakers. However, I recommend against blasting your Slayer collection at 4X for an hour, just to play it safe. Stick with movies and YouTube.
Windows
To my dismay, I discovered some Windows users might actually have an easier fix for this problem. Then I researched some more, and realized that it's a little more complicated depending on what type of sound card you have. That sounds more like the Microsoft I know.
Don't worry, there is a solution for you Windows folks: it's just that you may have to try more than one of the following approaches.
The Built-in Windows Solution
Open your Control Panel
Select "Sound" under Hardware and Sound
Select your speakers, then click Properties
Select the Enhancements tab
Check Loudness Equalization
Click Apply
If you made it to the end of all six steps without scratching your head, congratulations. You're good to go.
If not, you probably got stuck at step four or five. Some sound cards apparently don't give you this option, or Microsoft thought it'd be too easy if all machines had volume equalization. Either way, there's hope for you yet.
PC Alternative #1
Open your Control Panel
Select "Sound" under Hardware and Sound
Select your speakers, then click Properties
Select the Enhancements tab
Select Equalizer
Turn up each EQ band.
Save this setting as a preset for easy recall (Optional)
If you got stuck here, it was probably on that darn step number four or five again. Luckily, there's still one more option.
PC Alternative #2
Download and install this software: https://sourceforge.net/projects/equalizerapo/. Make note of the install location. You'll need this later.
Select your speakers under the Configurator window that will pop-up while installing.
Restart your computer.
Go to the location where you installed the software.
Select the "Config" folder.
Open the config text document. Delete everything in the file.
Type the following into the document: Preamp: +10 dB
Click Save.
The changes will be effective immediately. You can edit the config file again if you need to adjust the volume.
Bonus Tip for Mac and PC Users
If you want to watch a movie you already have on your computer and need a fast and free way to turn it up, you can download the VLC player. This lets you increase the volume of any file compatible with VLC, since the volume slider automatically lets you boost the sound output beyond 100%, with no configuration needed.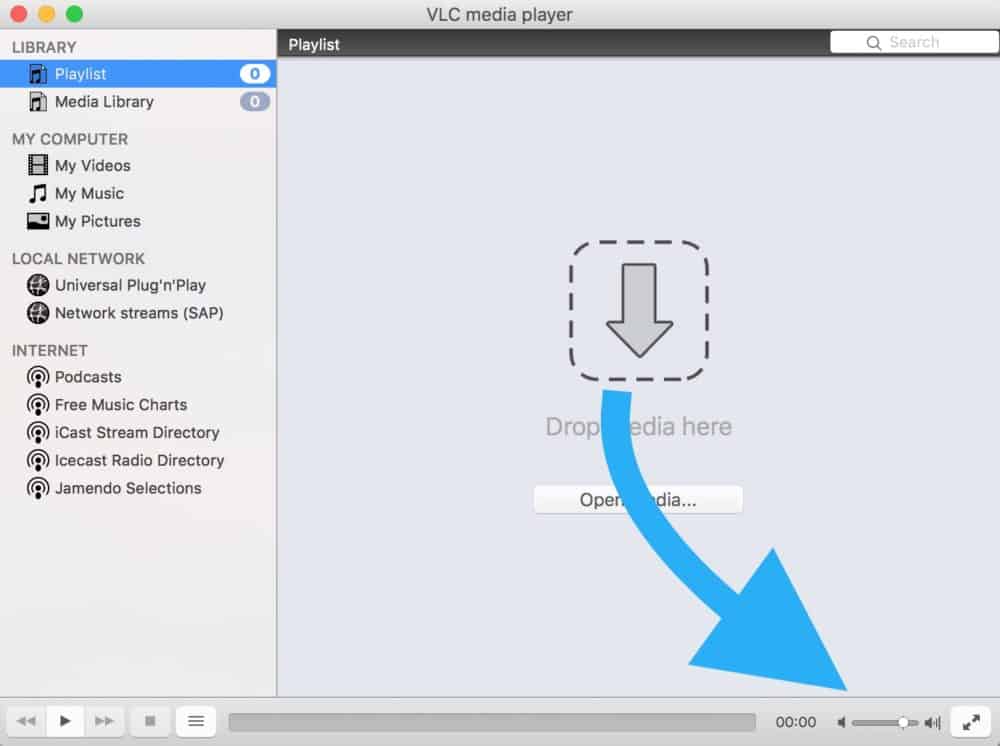 And there you have it. If you have any issues, let me know in the comments!
---
Main image via Thinglass/Shutterstock.com