How do you find good tours when visiting a new city? Sure, you can do it through your travel agency, or go to one of the big online marketplaces like Viator or GetYourGuide. Hotels and hostels often have a few choices as well, although you've got no real idea about the quality.
Those are far from the only options, though. There are loads of apps and websites that let you find and book a wide range of specialized tours, provided by locals in their own town or city.
The options tend to be more extensive and customizable than those from traditional tour operators. Extra details like customer reviews and biographies of the guides also let you make a more informed decision about the tour you'd like to have.
Some apps offer curated local experiences like wine tastings, cooking classes, or bike tours at a particular time and place. Other services let you essentially book a local guide and determine an itinerary together, while others help you meet up with completely free, volunteer guides.
Whatever your style, these are nine of the best apps and sites for finding local guides and tours. Be sure to check them out before you head to the travel agent!
ToursByLocals
ToursByLocals helps you find tours or guides in 159 countries around the world, with tours typically charged per experience rather than per hour.
While some of the prices seem a bit high (for example, day tours in Western European cities typically run in the hundreds of dollars), they're much more affordable when split with a larger group.
The tour guides let you know the maximum number of participants per experience, typically ranging between two and ten people. You can see itineraries for each tour, along with a brief biography of the guide, including the languages they speak. Reviews are also available.
Web-only
WithLocals
Like many of its competitors, WithLocals describes itself as a "peer-to-peer marketplace" for locals to share their experiences and skills. To use the service, you simply enter your destination and the number of adults and children in your group.
You'll then get a list of potential local experiences, including food tours, workshops, night tours, and other activities. WithLocals is particularly good for families, since you can search specifically for activities based on the number of children in your group, with many activities categorized as family-friendly.
The service mostly provides experiences in Europe and Asia right now, but may expand to other continents in the future.
iOS and Android
AirBnB Experiences
AirBnB may be best known for its accommodation service, but the company has recently been muscling its way into tours as well.
AirBnB Experiences connects travelers with local guides for a wide range of experiences, anything from getting a traditional Yantra tattoo in Chiang Mai to exploring farmsteading in Milwaukee or getting a tour of LGBTQ history in Dublin.
You can find classes, workshops, culinary experiences, local tours, and nightlife opportunities, all organized by locals. In addition, you can choose to book experiences that extend over multiple days, or simply a morning or afternoon.
The app lets you read reviews from previous participants, view the hosts' calendars, check prices, and directly book your experience.
iOS and Android
ShowAround
ShowAround has a unique business model: you book guides by the hour. Rather than choosing an experience with a set time and itinerary, you connect with locals at a set hourly price, and then work out the itinerary together.
This could include activities like walking in a particular neighborhood, a visit to a museum, wine tours, or whatever else may be of interest. This model may work best for people who want to connect with locals but aren't interested in traditional tours.
You're encouraged to write up a review of your experience at the end, to help other travelers. Rates for guides tend to run between $10-30/hour, but they do vary.
Web-only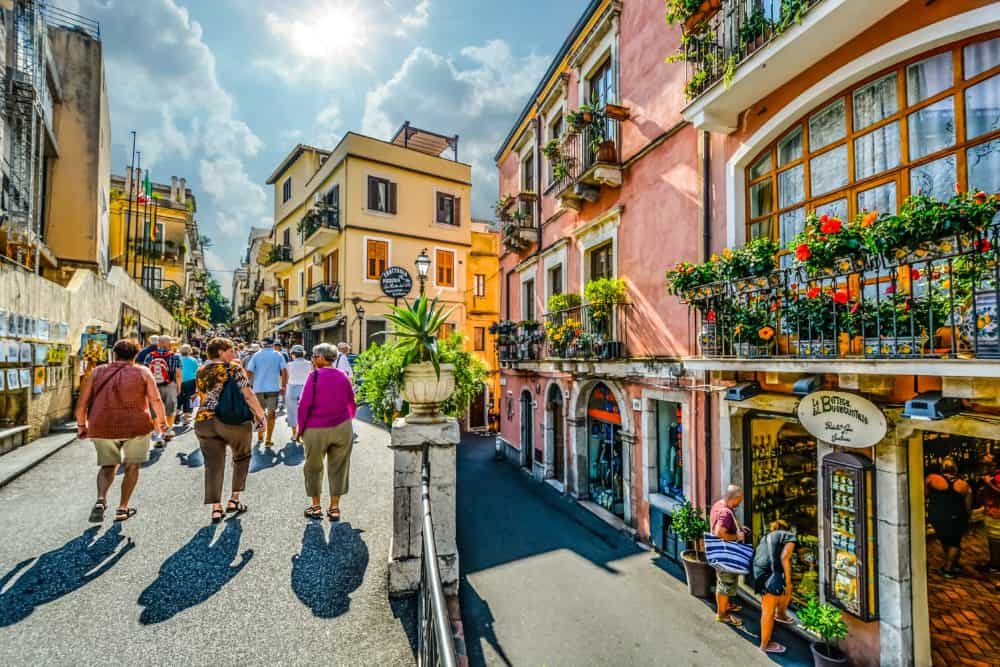 Vayable
Vayable's mission is to become "the global platform for real-life experiences," helping travelers get in touch with local artists, designers, teachers, filmmakers, chefs, and others around the world. Experiences include things like photoshoots, food crawls, street art tours, and bike trips.
Some of the tour guides provide video introductions, and you can occasionally book instantly with a provider (though most need to approve the request first).
Vayable also provides some general resources for travelers, including city guides for select locations, and a blog with updates on local experiences.
iOS and Android
Embark
Looking for an active, outdoor experience? Check out Embark. You can book adventures with locals that include anything from hiking, biking, and surfing to climbing, camping, rafting, and more. Simply specify your location, the size of your group (1-15 people), and your preferred activities.
Embark will then show the available options, including duration, maximum group sizes, and the physical difficulty of the activity. The local guides provide additional information, such as a basic itinerary, what is and isn't included in the experience, hours of availability, and cancellation policy.
Web-only
City Unscripted
City Unscripted is another service connecting guides with tourists, and is useful for travelers who want to experience local culture but aren't sure what they want to do. The guides provide particularly detailed descriptions of themselves and their interests, and often speak multiple languages.
Tours tend to focus on tourist hotspots and top interests (such as floating markets in Bangkok, or tapas in Barcelona), which can be a nice way for tourists to get their feet wet. You can read reviews of the guides, and search by location or guide.
Children up to 12 years old can participate in experiences for free, and usefully, many of the tours allow you to choose both when and where you want to start.
Web-only
Global Greeter Network
Looking for a free tour guide? Global Greeter Network pairs you with local "greeters" in select cities around the world, who've chosen to become volunteers for a variety of reasons. Some are retired, or have extra time on their hands, or are just interested in meeting travelers.
No matter their reason, the cost is free, and they're happy to show you around their city. It should be noted, though, that you may not always find exactly what you're looking for, or tours or greeters may not be available at certain locations or dates.
Since it's a volunteer project, you may stumble upon exactly what you're looking for, or you may discover there's nothing available in a particular city at all. Either way, it only takes a minute to find out!
Web-only
Couchsurfing
Finally, there's Couchsurfing. The service has sadly declined in quality over the years, as it's morphed from an independent and freewheeling community into a traditional big business.
Even so, you can still meet people to show you around their cities all over the world for free, and you don't need to stay in their homes.
Many Couchsurfing users only want to meet for coffee, in fact, rather than hosting you on their sofas. It's typically a casual, low-key interaction, and you may even end up befriending your local contact.
The big difference between Couchsurfing and the paid services is that you need to do the work yourself. Since you're interacting with locals for free, you'll need to take the time to write messages, explain what you're interested in, and potentially beef up your own profile and get references.
Not everyone will get back to you, and that's okay. It's worth the effort, however, since Couchsurfing provides a unique glimpse into locals' lives. It's still a community with plenty to offer, despite its flaws.
iOS and Android
---
Images via Pxhere (people taking photo), Max Pixel (Tokyo at night), Pxhere (group on walking tour), and Pxhere (hiking group).