Planning a trip to China? If you're taking your tech gear with you, don't expect to use it as you would in most of the rest of the world. There's more than one Great Wall in this Asian giant: the brick one that's been around for centuries, and a rather less photogenic version known as the Great Firewall of China.
This government-enforced censorship makes many websites difficult to access from within the country, including social media giants like Facebook and Twitter. Most VPN services are blocked as well, and while there are still a few ways to get around the Great Firewall, it's an endless, frustrating cat-and-mouse game.
Necessity begets invention, though, and resourceful minds have come up with a range of websites and apps to replace the usual suspects. Whether you need to book flights and accommodation, make yourself understood, find out what's going on, or connect with locals during your trip to China, fear not: we've got your back.
Getting Around & Where to Stay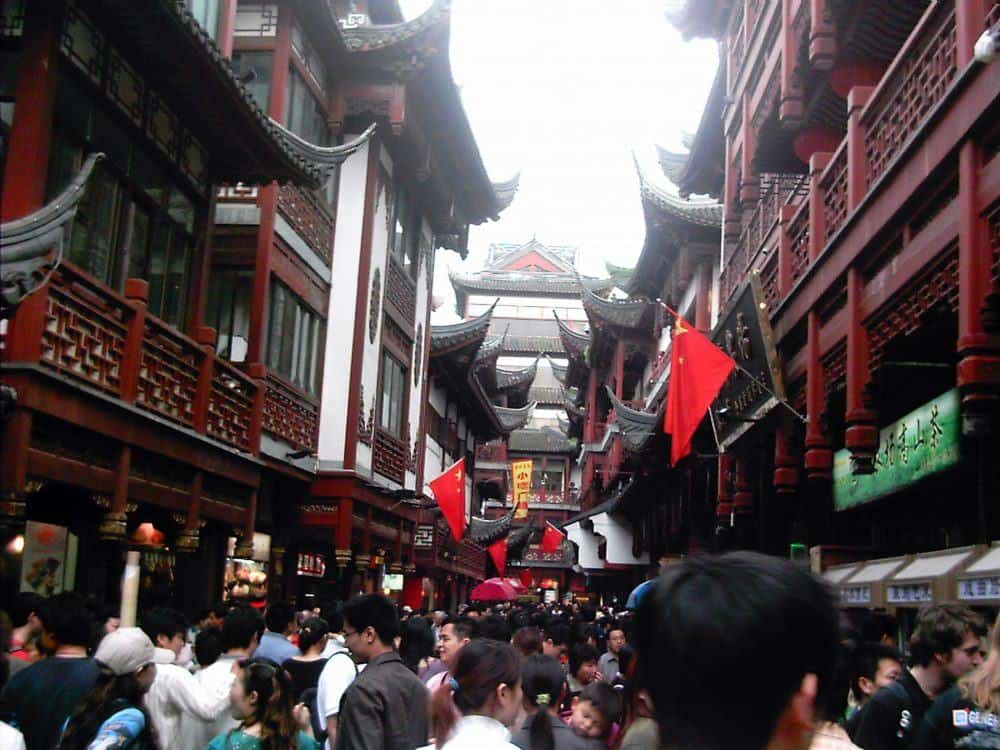 eLong
eLong is a one-stop website for all your booking needs in China: domestic and (outbound) international flights, hotels, tours, rental cars, and activities are all available.
The site partners with several international chains, including Marriott, Hyatt, and InterContinental. On a budget? The site's partners are mostly on the more-expensive side, but eLong boasts permanent discounts and special promotions from time to time. It's worth checking even if you're going to China on the super-cheap!
Web and Android, free.
Ctrip
Ctrip is another good booking resource, especially for hotel + flight packages, with a healthy range of options for big cities such as Beijing, Shanghai, and Shenzhen. The site goes beyond China, too, offering booking services in over 200 countries and 5,000 cities, with as much as 50% off.
Need any help planning your trip? Ctrip is there for you, with 24/7 customer service in English that can help you with everything from itinerary to transportation. Don't let your head spin with visa requirements!
Web, iOS, and Android, free.
How to Make Yourself Understood
ChineseSkill
This website, also available in app form, turns attempting to speak Mandarin into a game. This approach to language learning makes it perfect for beginners, as well as a great way for those who already know the basics to increase their skills.
ChineseSkill offers games to test listening, reading, writing and speaking, in both simplified and traditional Mandarin.
iOS and Android. Base content is free, with in-app purchases to unlock premium features.
PopUp Cantonese
If you're traveling to Guangdong province and surrounding areas in the south of mainland China, Cantonese will take you much farther than Mandarin. There, PopUp Cantonese has you covered.
This language resource is based around podcasts, covering everything from verbs and phrases to listening skills for beginners and advanced learners alike. The site also offers tests, flashcards, and vocabulary tools, as well as a "News in Cantonese" section that offers annotated text to read at several proficiency levels.
Web and iOS, free.
POPjisyo
Need to quickly translate some text you've found online? POPjisyo to the rescue.
This website allows you to copy and paste text from websites in Chinese (as well as Japanese and Korean, if your trip takes you there), and gives the meaning and correct pronunciation of the words. It also allows you to save words and phrases for your "Study List," to check them out later.
Web, free.
What to Do Where
Dianping
Dianping is Yelp's Chinese cousin. The website and app includes restaurant reviews, recommendations, table reservations, and meal deals. It's like a mix of Yelp and Groupon.
In fact, Dianping is Yelp's older cousin — founded in 2003, it prides itself on being the oldest online customer-review service in the world. Its wealth of information, comprehensive restaurant listings, and deep roots in the Chinese community just can't be matched, even if Yelp isn't blocked in China.
Web, iOS, and Android, free.
The Beijinger
If you are headed to Beijing, especially for a longer period, bookmark the Beijinger site in your browser. It's full of valuable information for expats in the Chinese capital, from classified ads for vacancies (including English teaching jobs), to guides on dealing with pollution in the city.
Another interesting thing in the Beijinger is that it hosts several forums for locals, divided by themes like work or entertainment. It's an excellent way to connect with locals, and find out what's going on around town.
Web, free.
Shanghaiist
Similar to the Beijinger, Shanghaiist takes notes from its parent publication, New York City's Gothamist, to bring the same experience to China's second-largest city.
Shanghaiist offers news about the city, as well as suggestions on what to do and where to eat, including seasonal activities and specific ideas for each day of the year.
Web, free.
How to Connect
If there's a corner of the internet where the Great Firewall is most noticeable, it's social media and messaging apps. The usual suspects like Facebook and Twitter don't work, and even if you can get them to with a VPN, chances are your local friends won't be on them.
What to do then? Go over to their Chinese counterparts, and sign up: they all welcome foreigners.
WeChat
With over half a billion users, WeChat is a free message and calling service that's China's answer to WhatsApp (also accessible in the country, but not as popular).  It's used mainly on phones and tablets, although once you've got the app installed, you can make it work on a desktop browser as well.
WeChat started as a basic messaging app, but has expanded to offer many other features: video chats between two or more participants, file-sharing, and even financial services that let users transfer money between each other, pay bills, and make purchases in stores.
Web, MacOS, Windows, iOS, and Android, free.
Weibo
If you typically use Twitter for travel planning (and if you don't, we recommend you give it a try), you may be dismayed at the prospect of not being able to use it during your trip. Don't worry, just use Weibo instead.
This "microblogging" network has been around since 2009, accruing over 500 million subscribers along the way. Around 100 million daily users publish short updates and follow their preferred accounts for news and announcements. Brands haven't ignored its potential, and have slowly increased their reach on the service, just like Twitter.
Virtually every travel planning option you've got with Twitter, you've also got on Weibo.
Web, iOS, and Android, free.
RenRen
Have you met Chinese college students through your study abroad program, or while teaching English abroad, and you'd like to get in touch? RenRen is your best bet.
This social network is very popular among Chinese university students as a communication and sharing tool. Its functions will be familiar to any Facebook user, since RenRen mimics many of the social giant's features, including photo and video sharing, and sharing updates.
Web, iOS, and Android, free.
---
Have you been to China? What apps and sites did you use while you were there?
Images via JLB1988 (Great Wall), Joe Hart (bowl), Alexander Mueller (girl in coat), Fabrizio Maestroni (guy on phone), Patrick Nouhailler (crowd in temples)