If you're old enough to remember what a Game Boy Advance is, you're likely well acquainted with the joys of mobile gaming. These days, most of us carry around a smartphone with about a million times more computing power than those original devices, and are just a tap away from app stores offering hundreds of thousands of games on demand.
Whether you're killing time on the bus or smashing out a high score during the commercial break, mobile games are an excellent way to pass the time. But what should you play? Today, we're checking out the best free Android games.
There are two broad categories of free games to consider: free with advertisements, and free with in-app purchases. Ad-supported games typically have an option to pay a few dollars to remove ads permanently. In-app purchase games, also called "freemium" games, typically sell in-game upgrades, cosmetic items, etc. to bolster revenue. We've included both types below.
Happy to shell out a few bucks? Take a look at our picks for the best paid Android games as well!
Alto's Odyssey
Alto's Odyssey is a snowboarding (technically, sandboarding) game in which players slide down massive hills while exploring a majestic desert environment. It's an "endless runner" game, meaning that the goal is to get as far as you can without crashing or falling into a pit. Alto's Odyssey is one of those games that is intuitive to pick up and easy to play, but difficult to master.
The game can be as relaxing as you want it to be: either let the beautiful scenery and gentle sound effects lull you into a state of blissful relaxation, or focus on pushing your character to the limits, chaining together tricks to score epic combos.
For the "purest" experience, try Zen Mode. This simplified mode strips out scoring, coins, and power-ups, leaving you free to chill out and enjoy the scenery. If you can, try this mode with a pair of quality headphones or earbuds to enjoy the original music and audio of Alto's Odyssey.
The game does offer in-app purchases, but they're primarily cosmetic and not necessary in order to enjoy the gameplay. There are ads as well, but they're well spaced out and don't greatly affect the flow of the game.
Infinity Loop
Infinity Loop is one of the best free puzzle games for Android, and one of our personal favorites. The relaxing, simple game is a great way to pass the time, and unlike most mobile games these days, it doesn't need Wi-Fi.
The concept of Infinity Loop is dead simple: tap on puzzle pieces to rotate them, with the goal of connecting all the lines and closing the loops. Each level gets progressively more difficult, however, and there are theoretically infinite levels in the game.
This game doesn't have flashy graphics or sounds, but what it does offer is an engaging, often challenging puzzle experience for gamers of all skill levels. There is a basic tutorial to get you started, and from then on, you're on your own.
Infinity Loop is free to play, but ad-supported. You can remove ads for a donation (minimum $1.99) to support the developers. There are no other upgrades or in-app purchases.
Rummikub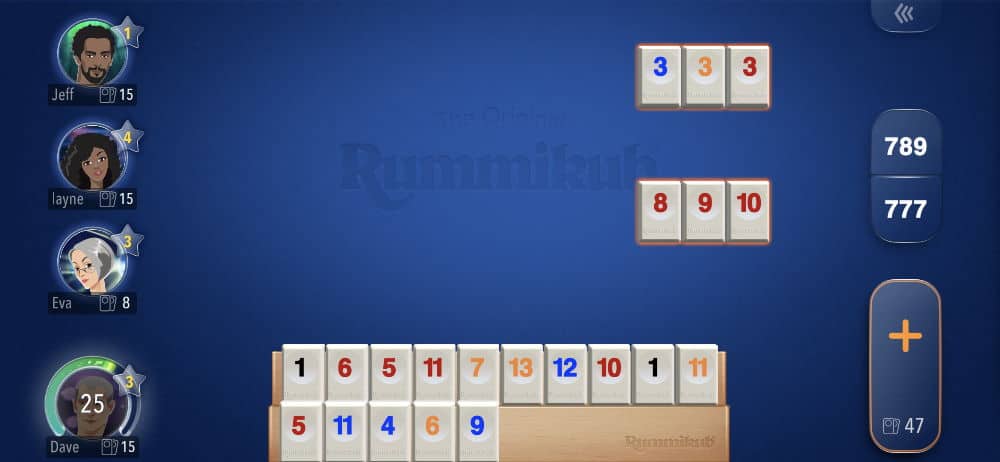 Rummikub has been around for the better part of a century, but if you've never come across it before, this deceptively-simple 2-4 player game sees you creating sets of three or more numbered tiles in an attempt to empty your hand before your opponents do. That's a very basic description: there's a lot more nuance and skill to it in the later stages of the game!
I got introduced to the tabletop version of Rummikub earlier this year, and have been consistently playing the app version ever since. While it's predominantly an online game against other human opponents, practice mode against the computer works perfectly offline.
After you've set a few basic parameters (number of players, difficulty, and turn length), you're good to go. Little features like being able to automatically sort your tiles into partial or complete sets saves time, and it's quick and easy to create, split, and move sets around by tapping and dragging.
While possible moves are limited and straightforward in the early stages, things get much more complicated towards the end. Because you can add to existing sets or split them up as needed, far more potential moves become available as the tiles pile up, and the turn counter is an ever-present concern!
Rummikub is free to download, and you can play as often as you like in practice mode without paying a cent. Online matches need "coins" to join, which you earn either by winning games, watching ads, or shelling out real cash for them, but the developers haven't gone overboard with the monetization.
Clash of Clans
Clash of Clans is one of the most popular mobile strategy games, and for good reason. The strategic gameplay lets players build up defenses, raise a clan, and engage in epic battles. Think Age of Empires or Civilization, optimized for mobile.
It's a PVP-only game, meaning you play against other players (and an internet or cell connection is required to play). There are millions of players and an interactive clan system to engage with: you can join active clans or create your own and invite friends to join.
You can even forge alliances with other teams and go to war with rivals. For those who enjoy the competitive PVP environment, this is one of the best free strategy games for Android.
Clash of Clans has been criticized as a "pay to win" type game, due to the wide variety of in-app purchases that can affect gameplay. While these upgrades aren't needed to enjoy the game, they can definitely give players an advantage, so consider downloading something else if this style of game isn't for you, .
On the flip side, SuperCell, the game's developer, pours substantial resources into continuously updating the game, regularly adding new features and game modes. Clash of Clans has been evolving ever since its initial Android release in 2013.
Eternium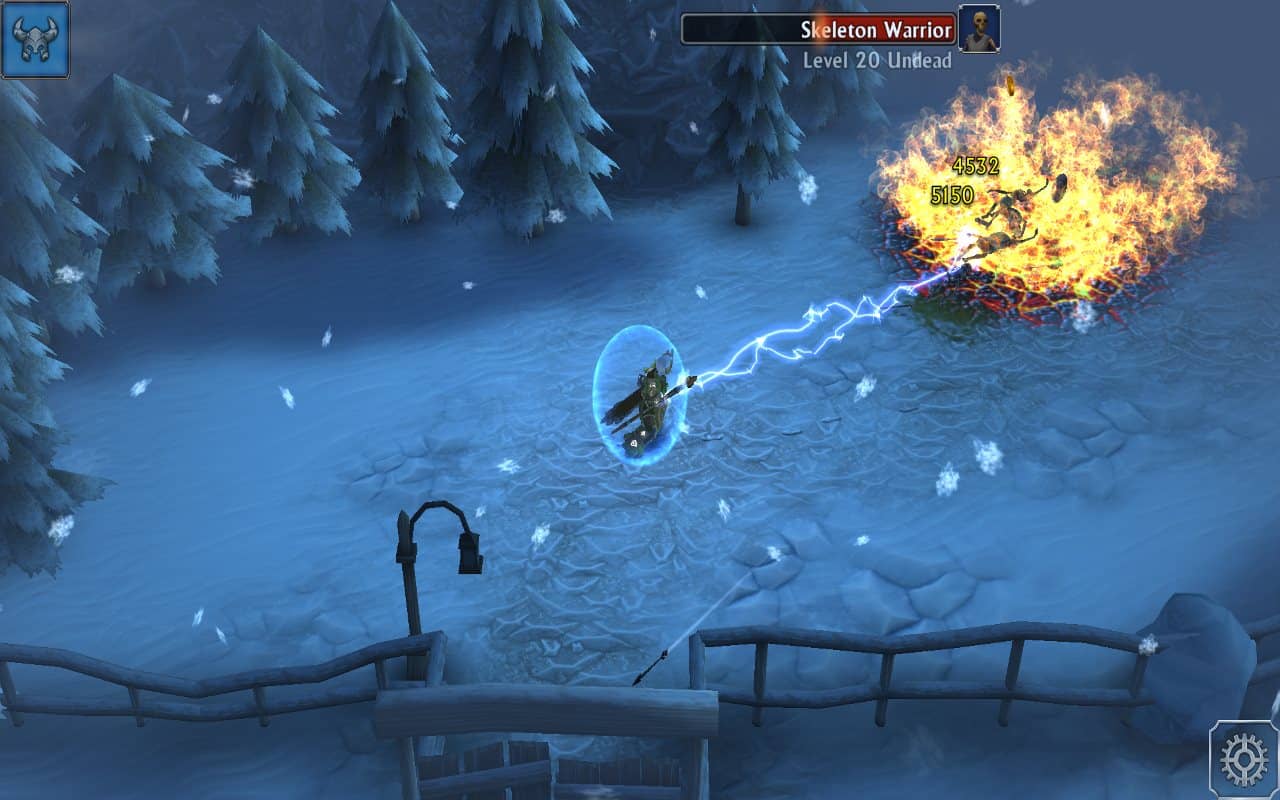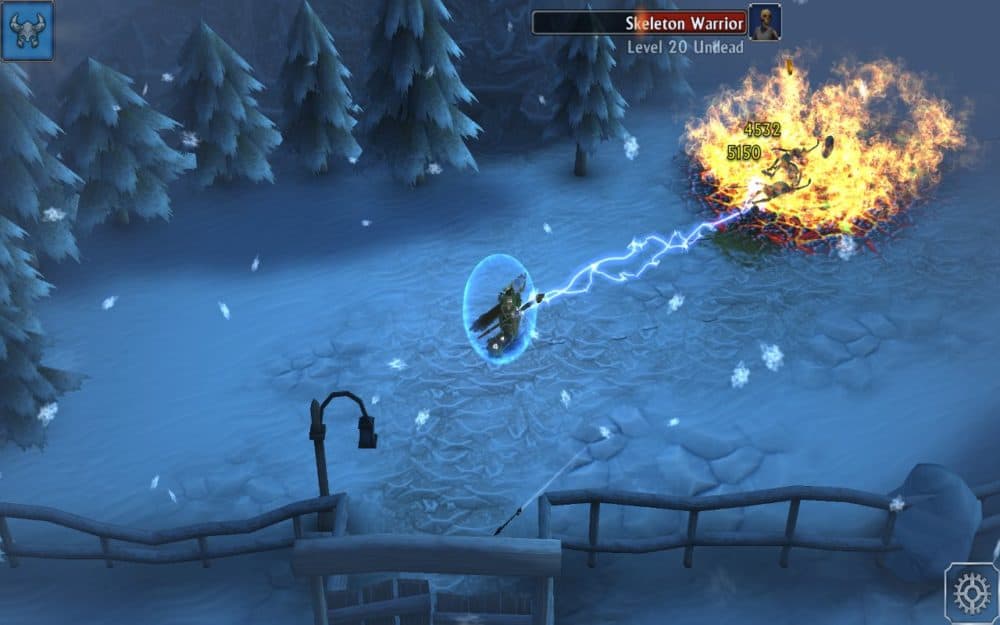 Eternium is a beautiful, engaging, and decidedly addictive RPG game that is entirely free to play. Styled off of the great classics of the RPG genre, like Diablo or Final Fantasy, it's easily the best free RPG game for Android. What else has a near-perfect score after over two million reviews on the Play store?
In Eternium, you can choose to be a Mage, Warrior, or Bounty Hunter, battling a cast of characters including skeletons, dragons, and demons as you collect experience and items along the way. You'll level up as you progress through the game, unlocking new skills and activities as you go.
Eternium uses a unique, highly-intuitive control scheme that's well suited to mobile devices. Simply tap to move in any direction, and swipe to cast or attack. This cleverly recreates the feel of a console RPG, simplified for the limitations of a smartphone.
Eternium is free to play, and the developers are proud of that. There are some in-app purchases, but they don't substantially affect gameplay. Eternium's developers are specifically against the pay-to-win model of many mobile games, and it shows.
Pinball Deluxe: Reloaded
Who doesn't love pinball? There's not too much to say about this classic genre, except for that Pinball Deluxe: Reloaded is currently the best Android pinball game out there.
The game features ten different pinball "machines", each with unique gameplay, power-ups, and scoring systems. And yes, just like normal pinball, nobody really understands how your score is calculated!
What makes Pinball Deluxe: Reloaded stand out among the dozens of other pinball games for Android is its impressive graphics, realistic physics, and both single- and multiplayer game modes. Fun extras like mini-games, flipped gravity, and collectable mods just add to the fun.
I Love Hue Too
I Love Hue Too is an indie puzzle game that is "a psychedelic journey into color, light, and shape". Players are tasked with rearranging colored mosaic tiles in order to create perfectly ordered spectrums of color.
This is a relaxing, simple Android game that pleasantly balances soothing color schemes with just the right amount of head-scratching difficulty. The game tests both your color perception and your logic, but isn't t overly challenging for beginners (unless they're color-blind!)
Difficulty progresses as you go along, and with over 900 levels, there's plenty of content to explore. There are also multiple play modes to switch up the gameplay.
I Love Hue Too is free and ad-supported. You can pay $4.99 to remove the ads and support the developer.
Call of Duty: Mobile
Every gamer knows the Call of Duty series, which now boasts dozens of iterations. Call of Duty: Mobile is the game's best foray into mobile gaming, showing off many of the best features of the COD franchise: clean graphics, fast-paced action, and an extremely active player base. For fans of the series, this is the best free shooting game for Android.
Call of Duty: Mobile is a fairly competitive game, with a ranked matching system and several fun game modes. You can enter the mayhem of a 100 player battle royale, hone your skills in a 5v5 deathmatch, or try out several other fast-paced game modes. You'll also recognize iconic maps from hit COD games including Modern Warfare and Black Ops II.
COD: Mobile is free to play, but includes in-app purchases. These are primarily cosmetic upgrades, like new gun skins (which don't affect the performance of the weapon). The game uses a loot box system, with players paying for a chance at the item they're going for.
COD can be a money-sink if you let it be, but for players who aren't concerned with visual upgrades, the game offers an enjoyable experience at no cost whatsoever.
Yeah Bunny 2
Yeah Bunny 2 is an arcade-style platformer with a retro feel. The game mechanics are very straightforward, with one-finger controls. Just tap anywhere on the screen to jump, to help your long-eared character navigate the maps and accomplish silly tasks along the way.
Like many platformer games, Yeah Bunny 2 feels super simple until you've been stuck on the same level for half an hour! With only one basic control, timing is everything. And there's plenty to explore, with a total of 50 levels, each getting progressively more challenging.
If you're looking for a simple, cute game with 8-bit graphics and a decidedly retro feel, Yeah Bunny 2 fits the bill perfectly. It's ad-supported, but you can remove them with a $1.99 in-app purchase.
Asphalt 9: Legends
Asphalt 9: Legends is a fast-paced, fun, and attractive racing game that aims to deliver "a console experience in the palm of your hand". While it may fall a bit short of that lofty goal, it's still visually superb for a mobile game. If you're after the best graphics possible, this is the best free racing game for Android.
In Asphalt 9, racers can collect over 60 cars, from classics to modern supercars. Cars can be customized, although this often requires in-app purchases. You can play single player (against AI) or multiplayer (against other players), and earn rewards along the way.
This game is free to play, with various in-app purchases available for new cars or the in-game currency. The game is somewhat pay to win, as you can definitely gain an edge by upgrading. With that said, it's still quite fun without any real-money upgrades, and single-player mode isn't affected as much by the in-app purchase model.
---
Main image via Dean Drobot/Shutterstock.com, other images via respective game developers