Mobile gaming has come a long way from the days of the Gameboy. Today, most of us walk around with an impressive amount of computing power in our pockets, and are only a click away from massive app stores with thousands of games to download.
This endless selection often prompts an age-old question for gamers: what should I play? If you've got an Android device, we have the answer. Having researched and played hundreds of the top Android games, from modern blockbusters to age-old classics, these are our picks for the best paid Android games on the app store today.
💵 Don't want to pay upfront? Take a look at our picks for the best free Android games instead.
OddMar
If you're after a slice of side-scrolling platform fun mixed with a healthy dose of gorgeous graphics, look no further than OddMar. This beautiful game is made by the same people as Leo's Fortune (another game that we spent a lot of time playing), and it's a winner.
Playing as the title character, a misfit Viking given the chance to redeem himself with a mysterious quest, you'll run, jump, and attack your way through two dozen levels before hitting the final challenge. So far, so predictable, but it's the details that make the difference.
The graphics are some of the best we've seen in a mobile platformer, making it feel like you're playing inside a comic book. On-screen controls, so often a downside of games like this, are surprisingly accurate and easy to use. If you don't want to use them, though, there's support for physical controllers as well.
There are plenty of secret items and hidden areas to track down, along with star ratings for each level, all of which provide plenty of replay value. Even the high-quality cinematic cutscenes are something you actually want to watch, rather than frantically mashing the skip button.
If this sounds like your kind of thing, OddMar lets you play the first five levels for free. After that, if you're sufficiently hooked, it'll set you back $4.99 to play the remaining chapters, with no in-app purchases.
DOOM
I'd be surprised if you haven't heard of DOOM, the iconic video game that originally came out in 1993. Yep, more than 25 years ago. This Android app version is essentially the original game, complete with the Thy Flesh Consumed expansion, remastered for Android mobile devices.
If you want a solid hit of demon-slaying nostalgia, look no further. The gameplay is surprisingly similar to the original DOOM, even running at its OG 4:3 display ratio (with the option to use 16:9 rendering, as well as DeHackEd-based add-ons, as part of a recent update).
That said, there's a somewhat clunky control system on mobile. You can opt to use an Android-enabled controller like those for the Xbox One instead, though, and will likely have better results if you do.
DOOM costs $4.99, which unlocks the full game and all related content. There are no in-app purchases. The campaign is relatively short, but for those looking to relive classic gaming memories, the experience is well worth the price of admission.
Five Nights at Freddy's
Can you survive five nights at Freddy's?
In this surprisingly terrifying game, you play the role of an underpaid and overworked security guard, tasked with keeping an eye on things at Freddy Fazbear's Pizza. Your role is performed from the (relative) safety of an office, where you watch gritty security camera footage in order to spot disturbances at Freddy's.
Sounds easy enough. One big problem, however: corporate cost cutting has left you with a very limited budget for electricity. Use too much, and the lights and security doors cut out completely. Oh, and there might be something wrong with Freddy Fazbear and his two friends.
For fans of creepy games, Five Nights at Freddy's is a winner. At $2.99, it provides plenty of value for budget-minded gamers. There are in-app purchases as well, but they aren't necessary to enjoy the game.
Minecraft
Minecraft is a game that needs no introduction. This modern cult classic is enjoyed by millions of gamers all over the world as they explore massive worlds and build their own creations, from humble lodgings to entire cities in all their pixelated glory.
On the Android mobile version, Minecraft players can enjoy most of the same game aspects as they can on PC versions. There's even cross-platform support, so you can join your friends (on mobile or Windows 10).
Multiplayer features are available for free with an Xbox Live account (limited to 4 players on public servers), or you can join Realms for a monthly subscription cost, allowing for up to 10 players on your own private server.
Minecraft costs $7.49 on the Google Play store, and includes everything you need to enjoy the game. There are additional maps, skins, and textures available for purchase in the Marketplace, but these are entirely optional, and not necessary for most players.
Exploding Kittens
Exploding Kittens was originally a card game, in the vein of Cards Against Humanity. An amusing, irreverent, and bizarre take on the party card game genre, it was the most-funded Kickstarter in history, raising nearly $9 million on the platform from enthusiastic backers.
In the words of the game's creators, "this is a card game for people who are into kittens and explosions and laser beams and sometimes goats." What more could you need?
Gameplay is much the same in the Android version as the original. You can play with 2-5 players virtually, either strangers or friends, and interact with each other through a voice chat system.
Exploding Kittens costs $1.99 on the Google Play store. It's a fairly basic version, but enough to get started. There are in-app purchases as well, and if you enjoy the game, it's probably worth purchasing a few expansions.
Whispers of a Machine
Whispers of a Machine is a unique point-and-click adventure game set in a post-AI dystopian future. In it, players find themselves in the role of Vera, a cybernetically augmented special agent that must investigate a string of grisly murders.
This is a story-driven game, with fairly simple gameplay. Players can choose their playing style as they gather information critical to solving puzzles, many of which have multiple potential solutions. It's a bit like a graphic novel, with interactive choices that influence the direction of the story.
Whispers of a Machine costs $4.99 on the Google Play store. This unlocks all game content; there are no in-app purchases.
Monument Valley 2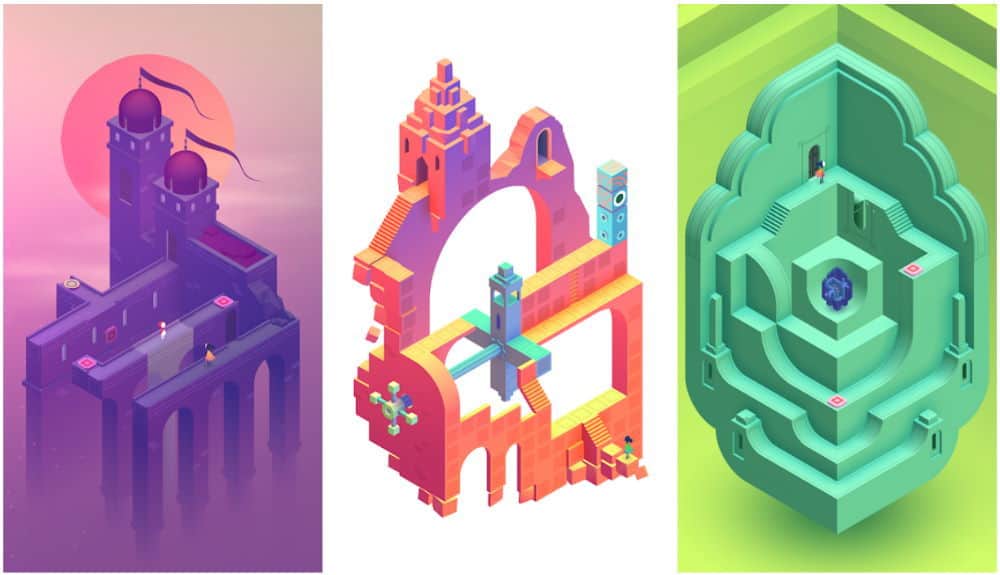 Monument Valley 2 is part puzzle game, part meditation. In this beautiful, surrealist game, players guide a mother and daughter through a mysterious valley. By rearranging the architecture to create connected pathways, you can navigate through each stunning level of Monument Valley 2.
If you've ever been fascinated by the mind-bending art of M.C. Escher, you'll be right at home in the gorgeous world of Monument Valley. The stunning visuals and relaxing, adaptive soundtrack are just the icing on the cake.
The Monument Valley series has been extremely popular with critics and gamers alike, with both versions receiving numerous awards. We picked the second edition mostly because it contains more levels and content, but either one is well worth your time.
Monument Valley 2 costs $4.99 to purchase (the original is $3.99). This includes the full game; there are no in-app purchases, which we appreciate! While it's a sequel, you don't need to have played the original Monument Valley to enjoy the second edition.
Bridge Constructor Portal
If you liked any of the Portal games, chances are you'll enjoy Bridge Constructor Portal as well. This physics-based puzzle game tasks you with building bridges that are capable of getting vehicles from point A to point B.
That sounds easy enough, but throw in portals, propulsion gel, repulsion gel, aerial faith plates, and other Portal elements, and you've got a surprisingly tricky (and fun!) game.
The game contains many elements Portal fans will find familiar, including Aperture Science backdrops, the original GLaDOS voice actor, and the mind-bending physics that are the backbone of all Portal games.
Bridge Constructor Portal costs $4.99, and unlocks the base game. That's more than enough to enjoy the gameplay, but you can also pay $1.99 to unlock the Portal Proficiency DLC, with 30 extra levels and new game mechanics.
The Room: Old Sins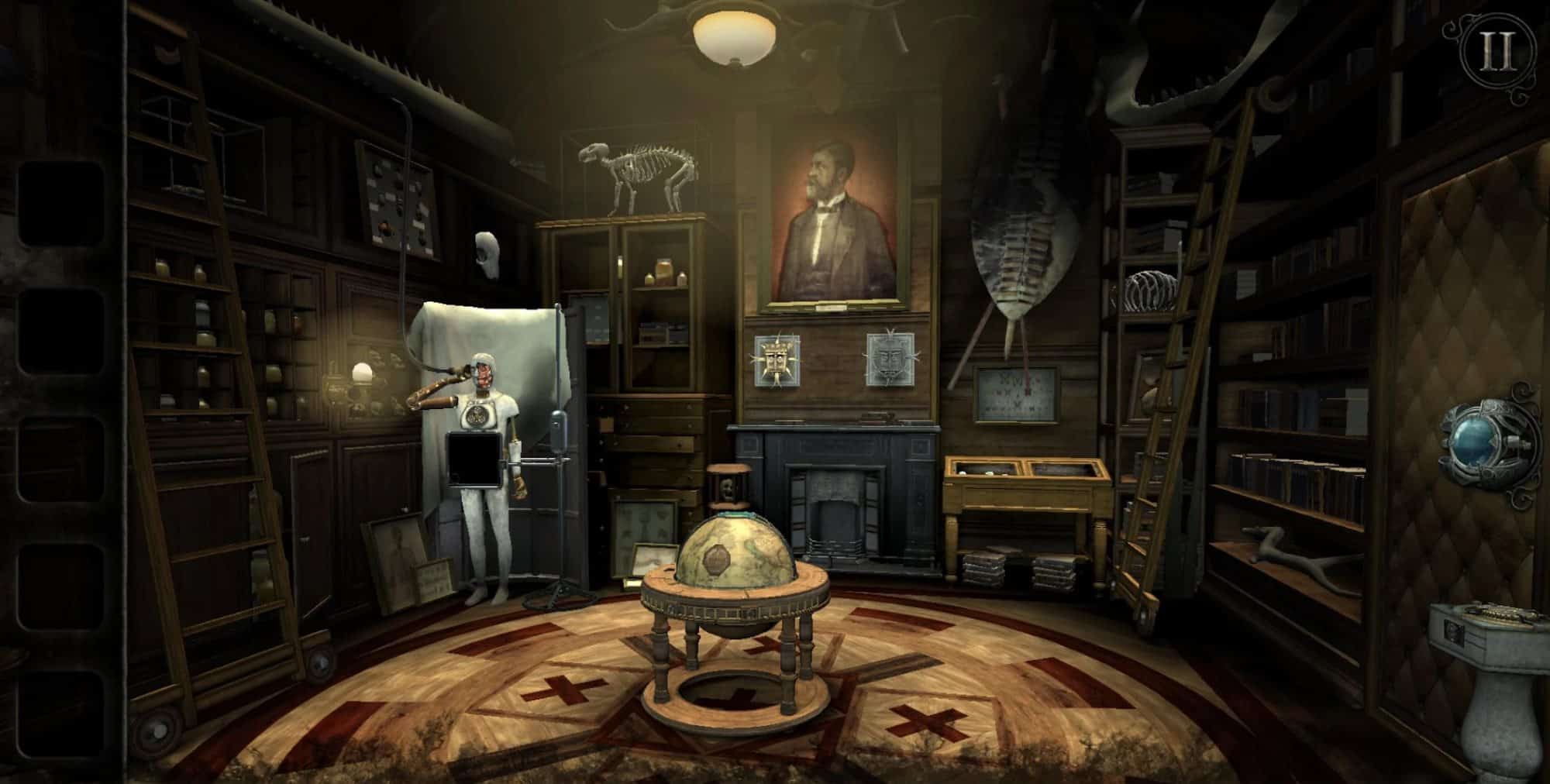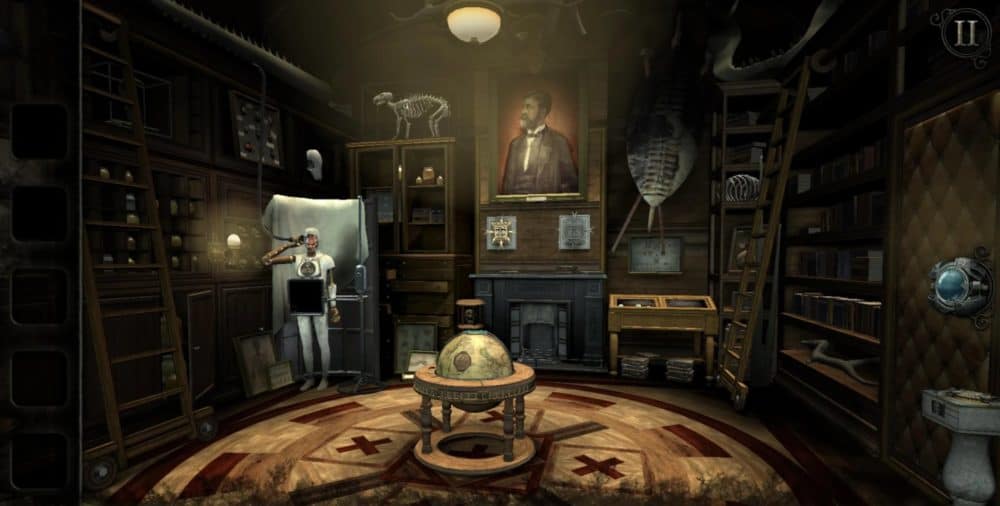 The Room: Old Sins is the latest in a four-part series of puzzle games. The game is a well-executed take on the escape room concept, where players work to escape increasingly complex puzzle rooms. Titles from The Room series have won many awards, and it's widely considered to be one of the best set of puzzle games on Android.
The Room: Old Sins has intuitive controls and gameplay that's simple enough for anyone to get started, but as you'll soon find, each room gets progressively more difficult. A haunting soundtrack and dynamic sound effects helps create a truly immersive experience.
The game costs $4.99 on the App Store for the full version; there are no in-app purchases.
Riptide GP: Renegade
For fans of the racing genre, it's tough to beat Riptide GP: Renegade. This unique twist features "illicit hydrojet racing:" essentially, racing futuristic jet skis against the backdrop of massive cityscapes.
Race your peers online to climb the leaderboards, battling it out in 8-player online races, or play through the engaging single-player career mode to hone your skills and unlock new vehicles. Uniquely, this game even offers a split-screen multiplayer mode (which requires a separate controller, and obviously works better on a tablet than a phone).
Riptide GP: Renegade costs $2.99 on the app store, and unlocks everything you need to enjoy the game. There are no in-app purchases and no ads, which is quite rare for the racing genre.
---
Got any favorite paid Android games of your own? Let us know about them in the comments!
Main image via Gorodenkoff/Shutterstock.com, other images via respective game developers