For many of us, there's something inherently romantic about the idea of traveling by train. That romance quickly disappears, though, when you're struggling to book tickets in a foreign language, or standing on a random platform somewhere wondering if the delayed 10:32 service is ever going to show up.
As with most other transportation services, app developers have stepped up to help with these problems, along with many others. Of all the various options, the best train apps offer accurate schedules and prices, real-time service updates, and the ability to book using your preferred language and payment methods all over the world.
Some include useful extras, like detailed information about train and station amenities, train-specific phrasebooks, and information about the nuances of train travel in particular countries. Whatever your needs, if you're traveling by train on your next trip, it's worth checking out a few of these highly-useful apps.
Trainline
If you're traveling in Europe, download Trainline. This app provides information on buses and trains in 36 European countries, including destinations like Austria, France, Spain, Turkey, and Ukraine. Integrating with European train providers, you can directly search for trains, book tickets, and monitor schedules.
It's also possible to make seat preferences, compare prices, and collect points and discount benefits. With an e-ticket on your phone, you can head straight to the platform and avoid the ticket line entirely.
Trainline accepts several different payment methods, including PayPal and international credit cards.
iOS and Android, free
WanderU
For travel in North America in particular, WanderU is a useful tool. While it covers 8000 destinations across 20 countries, I found it most useful for the United States and Canada, as the options for Mexico and Europe are more limited.
With WanderU, you can find transportation options between two points, compare schedules and prices, and book tickets on both trains and buses. The app includes details about basic amenities like air-conditioning, restrooms, and snacks, as well as things like the availability of power outlets and Wi-Fi.
You'll also be told about things like extra legroom and whether you'll receive loyalty rewards for your booking, and you can even specify if you need a wheelchair seat.
iOS and Android, free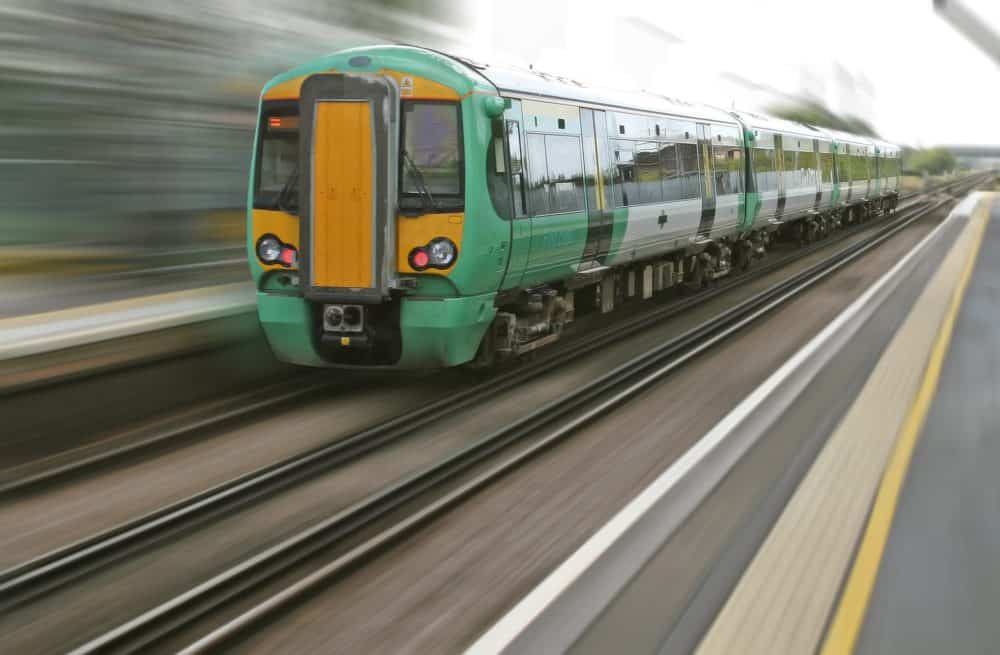 Moovit
As the most global app on this list, Moovit is a great resource for travelers. It covers 3000+ cities in 98 countries around the world, and while you can't actually book train tickets on Moovit, you can access a wealth of information about the options.
There's a wide range of transportation options, so as well as trains, you can see buses, light rail, subways, and ferries. The app will provide directions and suggest routes based on real-time data, so you know exactly how to get to a station, or when you're expected to arrive at your final destination.
You can also see reviews from previous users, and get updates about delays and service changes. Maps of stations, routes, and lines are available for offline use, and the app is currently available in 45 languages.
iOS and Android, free
Hyperdia
Japan's comprehensive train system is the envy of most other countries, with modern trains and remarkable on-time performance. It's not particularly easy for tourists to understand, however, with complex maps and timetables, not all of which are translated into English.
Hyperdia solves this problem for visitors to Japan. The app provides accurate information for trains and planes in English, Japanese, and simplified Chinese, with schedule information and the best way to get from place to place throughout the country.
While most visitors use Hyperdia to navigate the train system, it can also provide walking times, car rental rates, and suggested hotels in the area.
Many tourists buy the popular Japan Rail Pass to save money on train travel in Japan, and Hyperdia can warn you when a route isn't covered by the pass. If that's the case, or you're just not using the pass at all, the app also lets you see the per-segment price for each route.
iOS and Android, free
JapanOfficial
If you're planning to use other modes of transport in Japan as well, take a look at JapanOfficial. Developed by the Japan National Tourism Organization, it has plenty of useful tourist information about the country, with several transport-specific features.
You can search train routes within or between cities, compare schedules, view prices for different seat options, and filter routes based on whether they're covered by the Japan Rail Pass. The app also includes user-friendly metro maps, along with recommended activities and attractions.
Offline features include the ability to find train stations and tourist information centers, in map or list form. You can't book train tickets within the app, however, and will need to do so at the station or online.
iOS and Android, free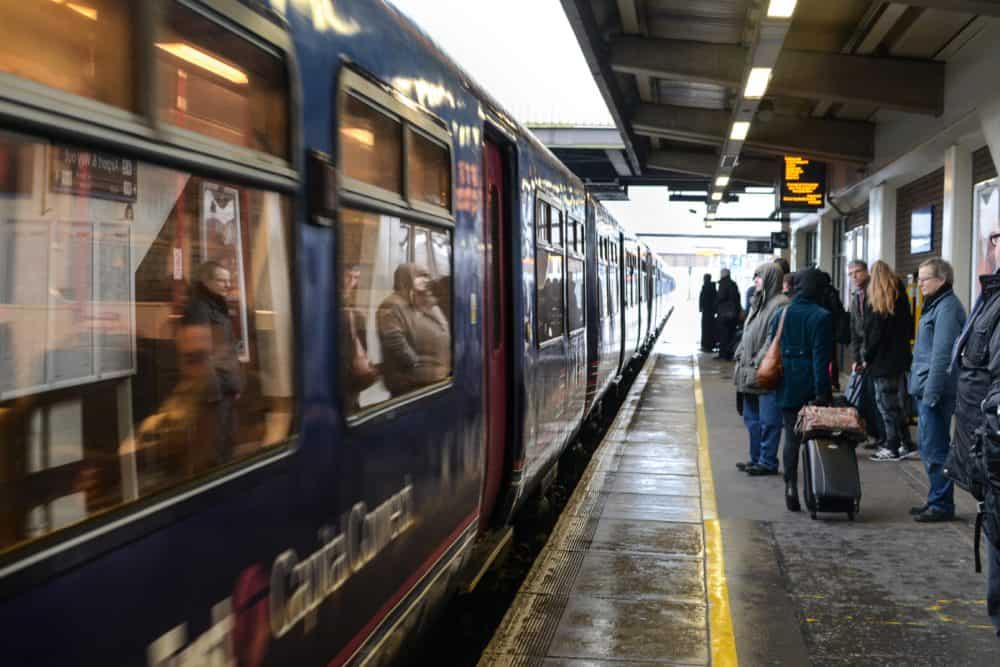 Rail Map
In South Korea, Google Maps is known to be generally unreliable, making country-specific services particularly useful there. Originally a standalone app called Korea Rail Map, the service has now been integrated into a wider Rail Map version that covers a handful of other countries like Taiwan, Thailand, and Hong Kong.
With this app, you can view railway maps throughout the country and download them for offline use. You can also search for station names or number to see details like which train lines are served, photos of the station, and recent tweets about it, and find stop and transfer information for specific lines.
The app is fairly limited in features (you can't book tickets, for example) but is still a useful tool for travelers in places where other, more general services aren't up to the job.
iOS and Android, free
China Trains
There are quite a few apps for Chinese trains, but many won't let you register without a local phone number or ID card. One of the exceptions is China Trains, which is both useful and foreigner-friendly.
You can find train times, check out the various seat classes (like first, second, and business), and see the number of tickets available for a given train.
The app also lets you purchase tickets via PayPal, WeChat, or Alipay, and you can save information like names and passport numbers so you don't need to constantly retype it for each new booking.
One of the most helpful features is the "train guide," an extensive manual for train travel in China. It includes information on such things as the different types of trains, how to buy and collect tickets, travel during Chinese holidays, and much more.
There's also a Chinese phrasebook specifically focused on train travel and a Q&A section where international travelers can ask questions in a forum-like style.
iOS and Android, free
Ixigo Train
Train travel in India can be complex at times, and anything that helps reduce the stress of arranging the journey is very welcome. The Ixigo Train app lets you figure out routes, check a train's status, find seat availability, and book tickets.
You'll get live updates for 5000+ Indian Railways trains, including useful information like where your train currently is and which platform it will arrive on. You can see check your PNR to see if your ticket has been confirmed, and get alerts if your train is running late or has other issues. 
The app can also show all trains arriving or departing within the next four hours, and lets you save train routes for offline use. The company also provides bus, flight, and hotel booking services in India.
iOS and Android, free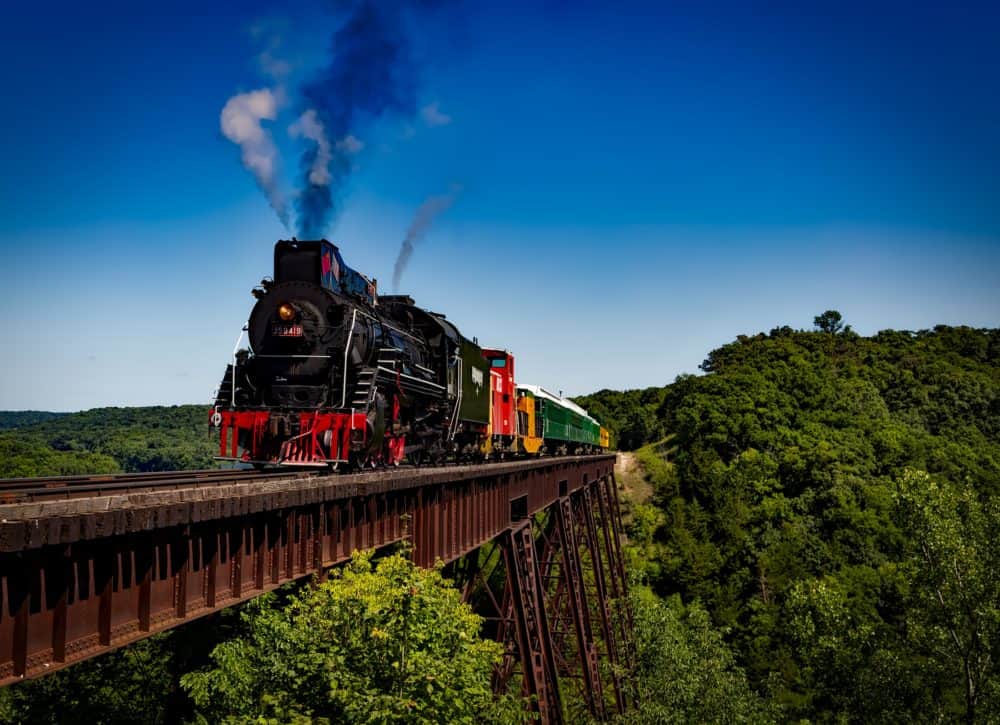 Rail Egypt
Rail Egypt is a simple yet useful app for train travel in Egypt. Available in both Arabic and English, it lets you find all available train routes departing in the next 24 hours. You can also check out specific route information, such as the number of stops along the way.
It's also possible to add a particular train to your favorites, and be notified when it's expected to arrive within the next 15 minutes. You can also save certain routes to your search history, so you can quickly check any changes to the schedule.
This app doesn't allow bookings and isn't nearly as extensive or robust as some others on this list, but it's a handy tool for travel in Egypt nonetheless.
Android, free
Amtrak
Ah, Amtrak, the much-maligned and underappreciated train system of the United States! People often forget that Amtrak runs in 46 states, serves tens of millions of people per year, and has some beautifully-scenic routes.
If you're interested in riding Amtrak trains in the States, you can check out the company's app. It lets you check timetables, book tickets, check a train's status, and receive an e-ticket, all through the app. You can also send your e-ticket to your Apple Wallet.
It must be noted that the Amtrak app, much like the trains themselves, doesn't always run smoothly, and you may well encounter kinks and issues with it. The Android version generally receives better reviews than the iOS version, for what that's worth.
iOS and Android, free
12Go
The app is still in development, but for travelers in Asia, it's worth checking out the 12Go site. It's by far the easiest way to book train tickets in advance for most countries in the region, including Thailand, Malaysia, Vietnam, Japan, China, and elsewhere,
The site lets you easily search for routes between two destinations. Since it also covers buses, ferries, and private transfers, it's easy to put together a trip that includes multiple modes of transport and buy tickets for everything at the same time.
You'll see a quick summary of the cheapest, fastest, and top-rated methods of transport, plus all the individual options. Services and travel times are listed for each route, and you can filter by price, departure and arrival times, and more.
Booking is handled directly on the site, and in many cases, a 12Go staff member lines up and physically buys your ticket. Cancelations are often possible if plans change, and if you need to show the physical paper ticket on the train, you'll be given exact details on where to collect it beforehand.
---
Images via Free-Photos on Pixabay (scenic train ride), NjoyHarmony on Pixabay (train with blur), victorsnk on Pixabay (people waiting to board train), and 12019 on Pixabay (train on bridge)