You've heard it before: travel insurance is always a good idea. Accidents, crime, and other bad things happen on the road, and in the event of a major emergency, the cost can amount to tens, even hundreds of thousands of dollars.
Without insurance, you're in real trouble, and the internet is full of desperate crowdfunding campaigns from the family and friends of those who didn't heed the warnings.
If you're a digital nomad, roaming photographer/filmmaker, or rely on your tech gear in some other way, you need to make sure your electronics are adequately covered as well. Especially when it comes to high-end gear, some general travel insurance policies have exclusions and limits that will leave you out of pocket if the worst happens.
The type of travel you do, and the amount of tech gear you carry, will dictate your ideal policy. Can you get by with general travel insurance, or do you need a plan with more specific coverage?
Regular Travel Insurance
Comprehensive and usually affordable, general travel policies cover all the basic needs, including medical emergencies, transit mishaps like delayed flights or missing bags, and theft or loss of luggage and important documents.
When it comes to tech gear, some include limited cover as standard, others let you add specific items at extra cost. We took a look at some of the most popular policies, and how their equipment coverage stacks up.
---
Travelex
Travelex is a long-standing player in the insurance market, and has several policies available catering mostly to travelers on short trips.
Coverage
Travelex offers several plans, from Basic to Max, as well as a product specifically for business travelers which covers personal belongings and company gear separately.
Equipment is included in all of them ranging from $500 to $2,500 in total coverage, without limits for a single item. The business version offers up to $2,000 for personal belongings, and $500 (plus $100 deductibles) for professional equipment.
Extras
None allowed.
Who Is Eligible?
Travelex is available for worldwide citizens, but not all nationalities can make claims for damaged equipment.
Who Would It Work for?
Business travelers from eligible countries without much in the way of expensive equipment.
---
Travel Guard
Travel Guard is the travel policy from AIG, one of the biggest insurance firms in the world. The service covers mostly medical issues, but also includes baggage and equipment.
Coverage
Travel Guard offers three plans, Silver, Gold, and Platinum. All three include loss, theft, or damage to equipment, with a total coverage of $750, $1,000, and $2,500, respectively. There are no per-item limits.
Extras
None for equipment or luggage.
Who Is Eligible?
US citizens. Price of coverage changes depending on age of the traveler.
Who Would It Work For?
US citizens who travel occasionally, without a lot of equipment.
Equipment-Specific Insurance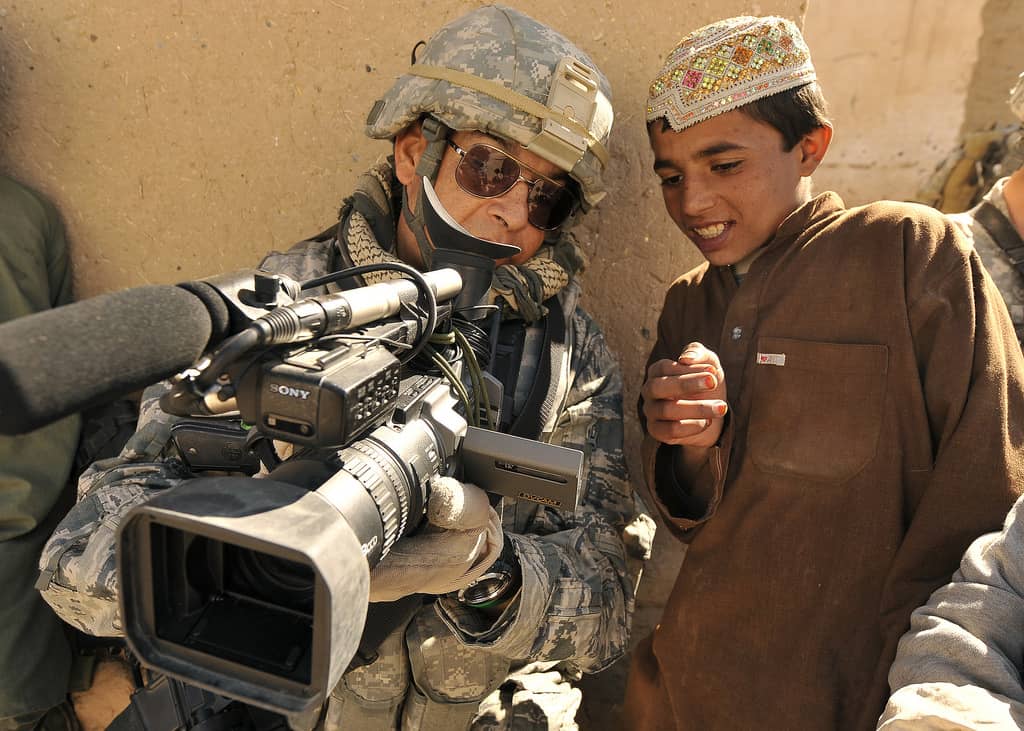 If you're a professional photographer or videographer who travels for work, the above policies won't be enough to cover your needs.
Depending on how often you travel, and the amount of gear you carry, you may want to look into a general insurance that includes extended coverage, or even a membership with a professional association that offers insurance.
Prices vary widely, depending on the amount of equipment you want to insure and your nationality.
---
Photographer Associations
Associations for photographers, such as the PPA, ASMP, or APA, offer insurance for their members that includes equipment and medical expenses. Membership has other benefits also worth considering for professional photographers, such as workshops, networking, and even data recovery services.
Coverage
Photo equipment in general is covered, with the specifics changing depending on the association and its policy. Usually there is a cap on total coverage, often around $20,000.
Who Is Eligible & Who Would It Work For?
Photographers, particularly pros for whom membership brings other benefits besides insurance.
---
InsureMyEquipment
You will be hard-pressed to find a more comprehensive policy than this one by Hefferman Insurance, both in terms of the amount of equipment, and potential risks covered.
Coverage
Covers both owned and rented equipment, including cameras, sound equipment, lighting equipment, video recorders, generators, editing equipment, and more.
What Does It Cover Against?
The usual culprits, like theft, natural disaster damage, and equipment in transit, but also expands to other potential risks from minor (like falls or water damage) to serious (like terrorist acts or fire).
Where Does It Work?
This insurance will cover incidents both in the country of residence and abroad during work trips.
Who Would It Work For?
Pros, particularly those with a lot of equipment.
ProtectYourBubble
This insurance is one of the most flexible in the market: you choose the exact items you want insured, and it's then reflected in the price. Bear in mind coverage is different depending on the nationality of the customer, and the company only offers insurance for residents of a few countries. That no longer includes the USA, so if that's you, skip to the next suggestion.
Coverage
Your pick, although some high-end video equipment may not be covered.
What Does It Cover Against?
The usual: theft, drops, accidental damage, spills, and mechanical breakdowns. Coverage may be different depending on the nationality of the traveler.
Where Does It Work?
Both at home and abroad, just like InsureMyEquipment.
Who Would It Work For?
Pros, particularly those who travel light – except US citizens.
TCP Insurance
Tom C. Pickard & Co., a US-based insurance company with four decades of experience under its belt, offers comprehensive video and photo equipment and liability insurance for US-based professionals, for both domestic and international assignments.
Coverage
Photo and video equipment, albeit via different policies: if you want to cover both video and photo, you need to purchase two different plans. It also has a separate policy for drones, so if you've added one to your arsenal, check TCP out. All plans include computers.
What Does It Cover Against?
The works: theft, accidental breakage, water damage, etc. Coverage for computers includes data recovery due to an accident (though not due to a virus, so keep your protection updated). It also includes third-party coverage for producers, meaning if a subject or client sues you for damage or injury, the insurance can help with that.
Where Does It Work?
Worldwide.
Who Would It Work For?
US citizens, particularly professional videographers and photographers.
---
Do you use equipment insurance when you travel? Which one?
Images via Louis Jones (working environment), Christopher Michel (Antarctica photographer), Carson (underwater videographer), DVIDSHUB (war videographer)