These days, #vanlife is much more than a trendy hashtag. Over the last few years it's become an increasingly popular life choice as housing prices continue to soar, job opportunities remain relatively limited, and people aspire to something other than the 9-5.
The shift to remote working from the start of 2020, forced or otherwise, made living out of van even more commonplace, but having a home on wheels long predates a global pandemic. That's particularly true in the United States, where larger recreational vehicles (RVs) have been a regular sight on the country's roads for decades.
As the lifestyle has risen in popularity, websites and apps have sprung up to cater to it. Covering everything from route recommendations to the best places to set up camp, finding Wi-Fi to saving money at the pump and more, they've become indispensable tools for life on the road.
So, whether you're already a vanlifer or are considering going down that path, we've tracked down a dozen of the best vanlife and RV apps to help you out in 2023.
iOverlander
Perhaps more than any other app, iOverlander was designed for road trippers, RV enthusiasts, and people drawn to van life. Created by travelers who had compiled data in spreadsheets for years, they eventually decided to transfer their knowledge into a more accessible form.
The iOverlander app lets you find appealing destinations on a map based on your GPS location, with information on nearby campsites, bathrooms, free Wi-Fi, and other amenities. The community of "overlanders" provides descriptions and reviews, and you can add new locations via the iOverlander website.
The only real downside is that the app can be clunky or slow at times. Those lags aren't a huge issue, though, and this community project is certainly deserving of support.
iOS and Android, free
Roadtrippers
If you're looking for more general road trip recommendations, check out Roadtrippers. After inputting your start and end points, along with your preferences (seeing museums, for example, or staying in a cabin), the app generates a travel route with points of interest along the way.
You can choose to save any of these recommendations, and add a review if you do end up visiting a suggested location. One annoyance is that the app only generates one route per trip, even if there are many interesting ways to get from A to B.
Generally, however, Roadtrippers is a useful tool that helps users identify unique attractions. Most features are available for free, but paying for the Plus version adds useful extras like offline navigation and more waypoints.
iOS and Android, free or $6.99/month, $29.99/year
RVParky
If you're a vanlifer, you're going to need to park your van. A lot. That's where RVParky comes in, helping its users find parking spots in their area. The app covers RV parks, campgrounds, rest areas, gas stations, stores, and other places to stop for the night.
A wide range of park types are available, including public and commercially-owned parks, military camps, 55+ communities, Kamp Groups of America (KOA), casinos, and more. There's information on RV-friendly stores, such as Camping World or Walmart, along with fuel stops and rest areas.
Each parking spot is tagged on a map, along with pictures and reviews. The main drawback is that the app only covers North America (USA, Canada, and Mexico,) but otherwise it's a great tool.
iOS and Android, free
Neighbor
Speaking of parking, if you're someone who doesn't live in your RV, you'll need somewhere to store it when it's not in use. If you happen to have a home with a big garage or driveway, you might be able to keep it there, but the larger your RV (or smaller your home), the harder that is to do.
Dedicated storage facilities exist, but they can get super-expensive for larger vehicles, and don't necessarily have the weather protection you need either. Sun, rain, storms, and freezing conditions all cause damage to your home on wheels, and can make for expensive repairs next time you hit the road.
Neighbor aims to find a middle ground, matching people who have extra space suitable for campers and RVs with those who need to use it. Available in all 50 US states, you'll find everything from vacant lots or the end of someone's driveway to parking buildings and purpose-built facilities.
Almost always cheaper than traditional RV storage (sometimes by a lot), it's a good option for a range of vehicle owners. Whether you're looking for secure parking near your home, or somewhere to store your camper close to your favorite spots that you can then drive or fly to and from, chances are you'll find it.
iOS and Android, free
The Dyrt
Looking for detailed reviews and discounts on places to stay? It's worth checking out The Dyrt. The app has listings for 40,000+ campsites around the country, with reviews, tips, video, and photos from other people who have stayed there.
Listings include contact information and average rating, and you can filter by categories including facilities, proximity, and whether it has RV spaces or not. The company provides free camping gear to its top reviewers, which acts as a useful incentive to update and add listings.
You get access to all of the information for free, but heading to the site and upgrading to the Pro version lets you view listings and maps offline, gets rid of the company's booking processing fee, and provides substantial discounts on campsites and gear. There's a free seven-day trial so you can check out Pro without commitment.
iOS and Android, free or $35.99/year for Pro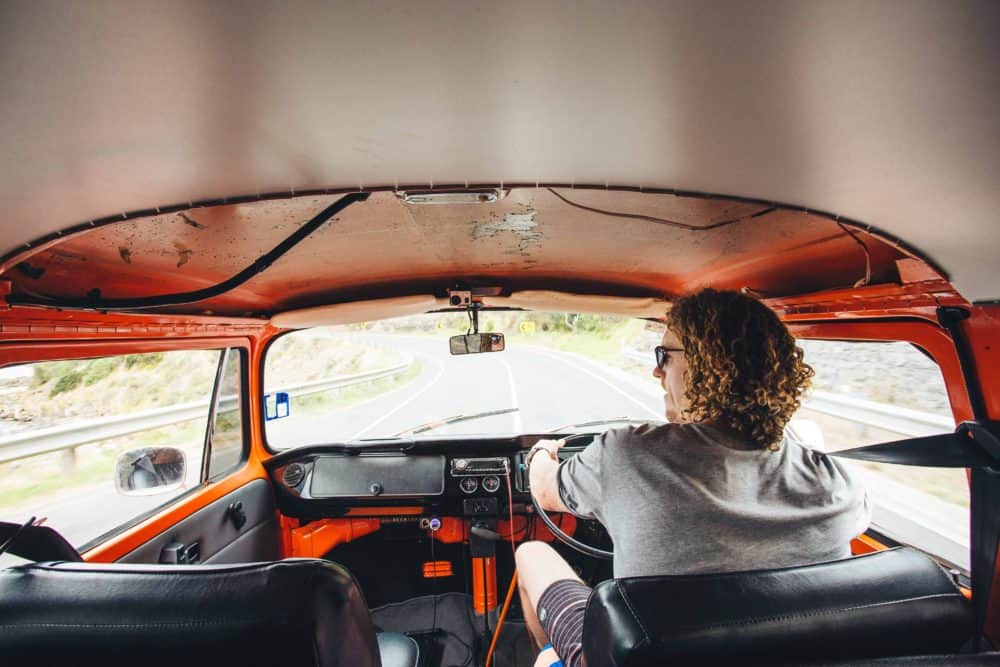 Waze
Waze is arguably the best navigation app out there for drivers, providing realtime, community-based recommendations for traffic and directions all around the world.
You'll get alerts about upcoming police checks, accidents, or road hazards, and information on gas prices along the way. The active community of Waze editors continually work to improve the data.
Perhaps one of the most attractive features of Waze is the global reach of its userbase. Whether you're driving in Melbourne, Los Angeles, or Taipei, you can find helpful, on-the-ground data that keeps you informed on the road.
iOS and Android; free
Gas Buddy
Since vans and RVs aren't exactly known for their fuel economy, you'll likely want to install Gas Buddy. With this app, you'll get a comprehensive list of gas stations in an area, along with prices, which types of gas are available, and amenities like restrooms or convenience stores.
For each station, you can read and add reviews, and suggest any edits to the information. You can also save the location of your favorite gas station, and quickly review the price range for a given area.
You can save money with the company's payment card as well, ranging from 5c/gallon with the free version to 20c/gallon (plus optional towing and repair services) with the monthly Premium subscription.
The Gas Buddy site has a few extra tools that aren't in the app, including price maps and charts, and a trip cost calculator.
iOS and Android, free or $9.99/month for Premium
Wi-Fi Map
For vanlifers, Wi-Fi is important for everything from trip planning to working from the road. With Wi-Fi Map, you can find free hotspots in your area, including those in hotels, cafes, and restaurants. These locations are all pinned on a map to make them easier to find.
The website boasts of 100,000,000+ worldwide users, with details of 100 million free hotspots in 200+ countries. The free version is supported by adverts.
Paying for a Pro subscription removes the ads, adds a VPN service for better security on public Wi-Fi, and lets you download the hotspot database for offline use.
iOS and Android, free or $19.99/year for Pro
Yelp
When you roll into a new town, you probably don't know the best place to grab a beer, buy groceries, find an auto mechanic, or go to the dentist. Enter: Yelp.
As perhaps the most robust review site in the world, you can find recommendations for anything from a great brunch place in Melbourne to a legit dive bar in Manhattan.
The "global" aspect of Yelp does have one caveat, however. The app is most popular in North America and Europe, so that's where the majority of reviewers are from. While you can get wonderfully descriptive reviews of that divine breakfast spot in Istanbul, don't necessarily expect them to be written by a local.
At any rate, Yelp remains the best way to find reviews so lengthy and detailed that, honestly, it's hard to believe they're written for free!
iOS and Android; free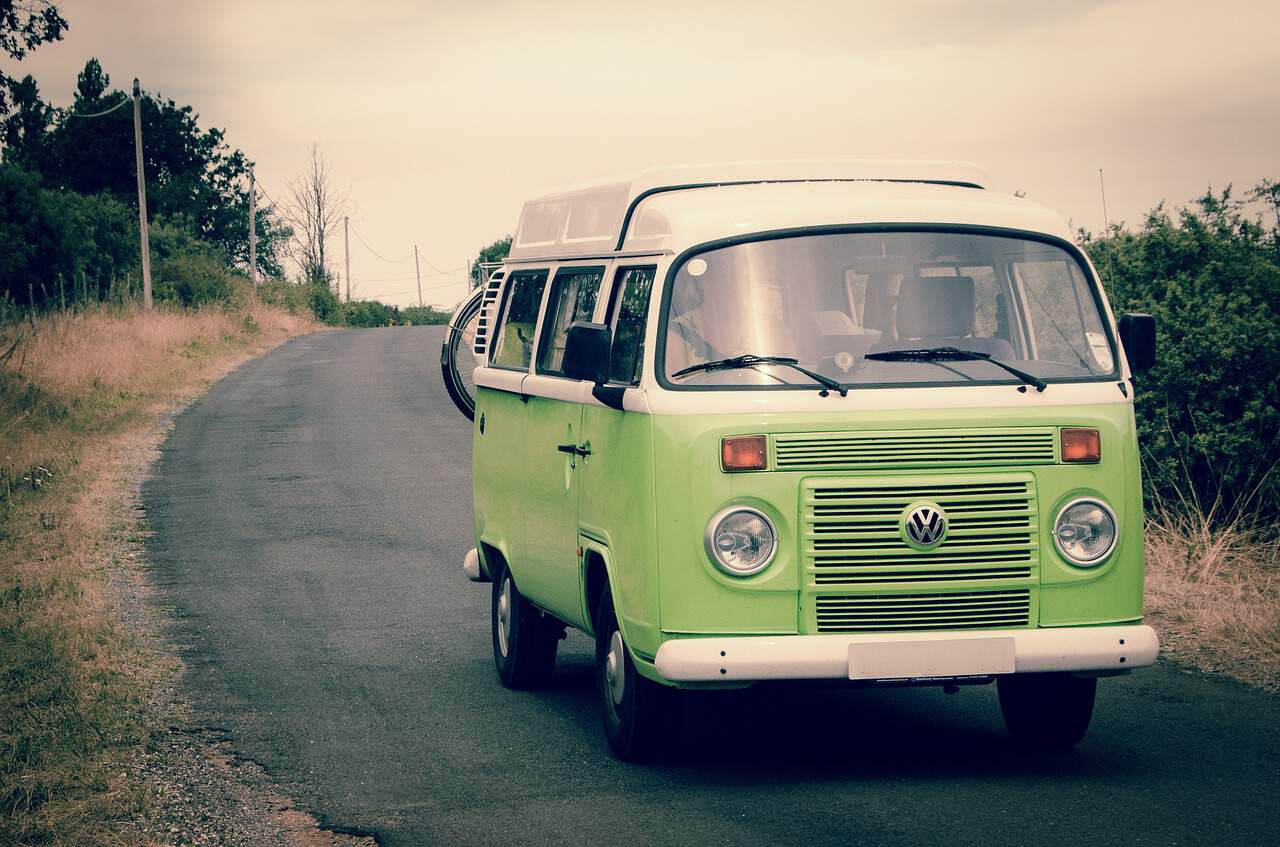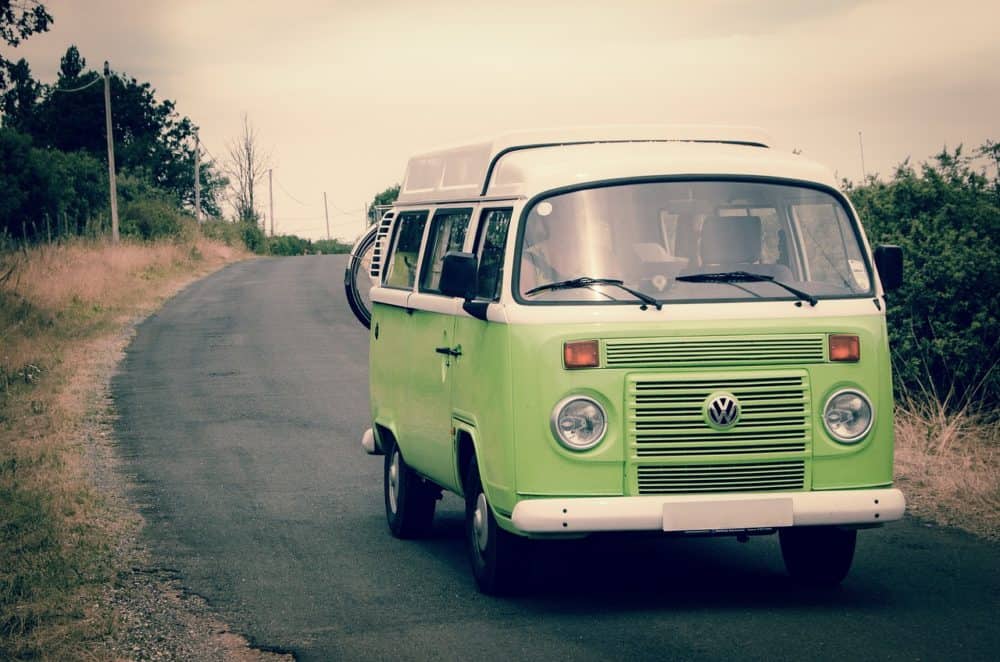 Journey
The solitude and adventure of #vanlife is great for journaling, and if you prefer digital formats to pen and paper, take a look at Journey. The password-protected app (it's a journal, after all!) lets you create entries on your phone or tablet, tagged to locations on a map.
You can add images, audio, and video to your entries, and export them to other diary and note-taking platforms like Diaro, Daylio, Evernote, and DayOne. One of the main reasons Journey sticks out is its beautiful design, an important aspect for any creative or introspective pursuit.
Aside from journaling, Journey has a "mood chart," showing how your moods have shifted over the past 30 days. Upgrading to Premium adds extras like night mode, bulk exports, and text formatting.
iOS, Android, and desktop; free or Premium for $17.99
HipCamp
You can think of HipCamp as AirBnB for campers and RVers. The website and app let you reserve specialized camping or parking opportunities on private property.
For example, for $33/night you can park your RV at this Arizona camp, which includes a distillery tour and craft distillery tasting, a patio and restored train car, and opportunities to hike or ride horses nearby.
You can read reviewers from other users, and the listings let you know if there are RV hookups or any special RV-related amenities. The reservations are managed through the website, and you can filter by categories like "Pets-Allowed" or "Under $50/night."
iOS and Android, free
Vanly
On a similar note, Vanly lets anybody with a bit of extra space list it on the site, and anyone with an RV request to park in it. Spaces can be anything from a driveway to an empty field, and can include access to amenities like toilets, showers, Wi-Fi, and more.
The process is simple: just find a place you like the look of, request your dates and provide details of the vehicle you're driving, and the host either accepts or rejects the booking.
Payment is handled through Vanly, and there's no expectation of either host or guest to interact with each other unless they want to. Both hosts and guests can leave reviews after the stay.
Vanly currently operates only in the US, with popular locations including cities like San Diego and Flagstaff, and national parks like Yosemite, Glacier, and Sequoia.
iOS and Android, free
---
Images via Max Pixel (featured image), Max Pixel (yellow van), Headcoachead (man in van), Max Pixel (green van)