Great news! The hotel has free Wi-Fi! Bad news! Your room gets one bar of signal if you hang your laptop out the window and hold your tongue in just the right position. Oh well, who doesn't love waiting twenty minutes for Facebook to load, anyway?
We've been using Wi-Fi range extenders, also known as Wi-Fi boosters, for years. They're an easy way of getting faster internet while traveling, or connecting to networks your laptop or phone can't even usually see.
Many are small enough to fit in your pocket, and they often make all the difference between usable Wi-Fi and endless frustration.
Sale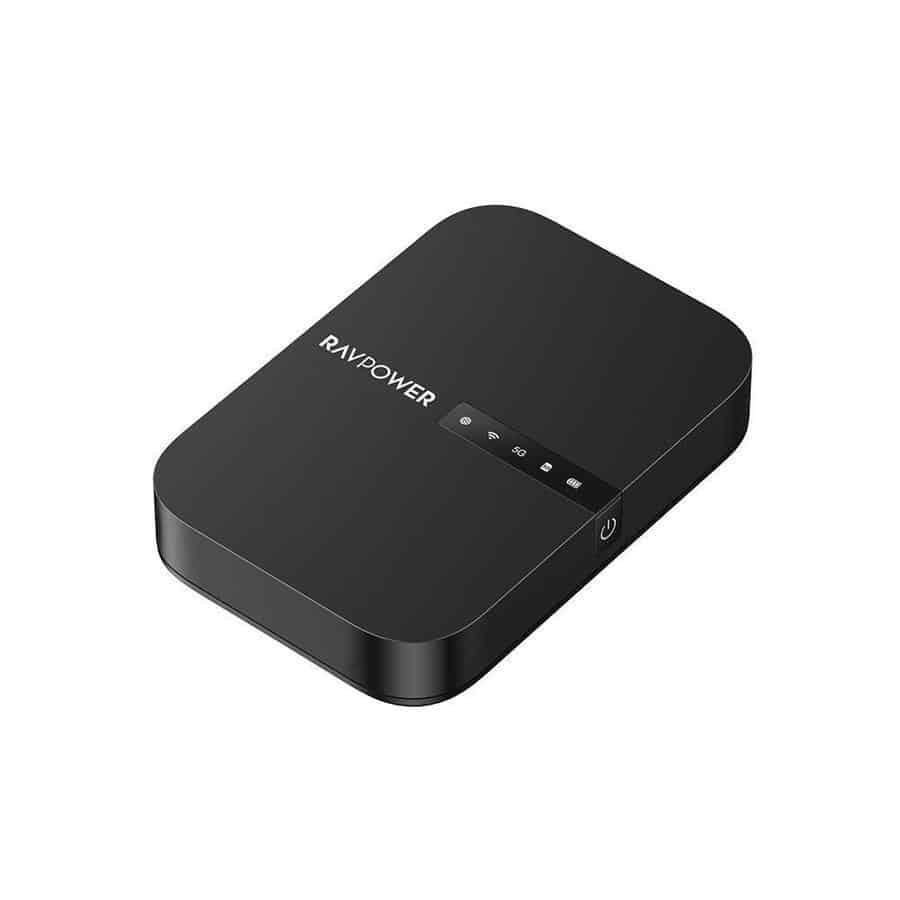 There are options for every kind of traveler, whether you just want faster Wi-Fi on your laptop to get work done, or have several devices to connect to that weak signal from the router down the hall.
Even if you're traveling in an RV or campervan and need a way to boost the Wi-Fi at campgrounds and RV parks, we've got you covered there as well.
There are two main types of Wi-Fi boosters: those that plug directly into a laptop via USB, and standalone gadgets.
Laptop Wi-Fi Boosters
This type of range extender plugs into a laptop and is designed to improve the connection for that computer only. That said, if you're running Windows, you can use a piece of software called Connectify Hotspot to share your boosted connection with other devices as well.
Almost every model we've found is still using the older USB-A plug. If your laptop only has USB-C sockets, you'll need an adapter like this as well. Welcome to dongle life.
This type of booster is typically quite a bit smaller than the standalone versions, but even then, there's a bit of a trade-off between the size of the gadget and the Wi-Fi range you can expect to get out of it.
They'll all give you an improved connection, but in general the bigger the antenna, the better your signal will be.
Note: Realtek, the company that makes the wireless chipsets used in most of these boosters, stopped supporting recent versions of MacOS. This means that most portable range extenders no longer work on the latest versions of MacOS without significant work, if at all.

The only USB Wi-Fi range extender we can currently recommend for use with Macs running OS X Sierra (10.12) or higher is the Glam Hobby model, and even then, it could stop working with future OS updates. If this is a concern, you'll be better off buying one of the "multi-device" options listed further down, since they work with pretty much anything.
Best All-Round Option: Panda PAU07
Just want a small USB Wi-Fi extender that works well and doesn't cost much? Check out the Panda PAU07. We recommended its predecessor for years, and while the PAU06 is still a good basic option (and even cheaper), it's showing its age. This update offers more than enough extras to make it our top pick for those on a budget.
With speeds up to 300Mbps, it's one of the few inexpensive models that supports both older 2.4Ghz networks and newer 5Ghz ones. Modern routers support both, and switching to a 5Ghz connection is often the best way of dealing with Wi-Fi congestion and interference, a real issue in crowded cities.
Working on most recent Windows and Linux versions (as well as MacOS 10.10 and earlier,) it's straightforward to install and use. For travelers, it's a good compromise between the extra bulk of adapters with separate aerials and tiny versions that barely protrude out of the USB port but have limited range.
The PAU07 can get quite warm when transferring large amounts of data, and as with any USB-powered device, has a small but measurable impact on laptop battery life. All in all, though, it's one of those useful little accessories that does exactly what you'd expect, at a good price.
---
Buy on Amazon
Best for Minimalists: Glam Hobby OURLINK AC600
If you travel light or plan to use your range extender all the time, you need one that's small enough to be left plugged into your laptop. Several companies offer stubby Wi-Fi boosters like this, but the OURLINK AC 600 has a few extra features at a very competitive price.
It has better compatibility than many more-expensive USB range extenders, with support for 2.4 and 5Ghz networks on a variety of Windows, Mac OS, and Linux versions.
The size is the main drawcard, of course, as it only protrudes a few millimetres beyond the edge of the laptop and can be left permanently connected. It's so small, in fact, that we'd recommend leaving it plugged in: it'd be very easy to lose otherwise.
The only reason this booster wasn't our overall pick is that due to that small size, it simply doesn't have the range of larger models. It's noticeably better than the Wi-Fi card in your laptop, but you'll still struggle with weak connections from time to time.
---
Buy on Amazon
Best for Maximum Range: Techkey Wireless USB
If you're after a booster that dramatically extends your Wi-Fi range without taking up ridiculous amounts of room in your bag, pick up this ANEWKODI model.
The 5dBi antenna means a strong, reliable signal, and you'll be able to connect to networks you can't even see with your laptop's internal card. While the aerial is reasonably long, it's lightweight, and you can detach it for easier portability.
Supporting 2.4 and 5Ghz networks, on Windows, older MacOS versions and, with some effort, Linux, it's a simple, low-cost way of getting noticeably-stronger Wi-Fi signal.
There's even a plastic cap to cover the exposed USB port when it's not connected. For a gadget that's likely to spend much of its life sitting in a daypack or suitcase, that's a useful touch.
---
Buy on Amazon
Multi-Device Wi-Fi Boosters
As the name suggests, multi-device boosters improve the connection then share it with whatever Wi-Fi-enabled gadgets you're traveling with. They work in a few different ways, but typically have a browser-based admin section where you can choose between all the networks the device can see, and provide the login details.
The device then rebroadcasts that network, either under the same name or a different one that you provide, and you connect your other devices to it. It's a pretty straightforward process, especially after you've done it once or twice.
Since these boosters aren't plugged into a laptop, they need their own power source. Some have an internal battery, while some plug into the wall or a 12v accessory socket. They're bigger and heavier than the laptop-based versions above, but have more features and flexibility as a result.
Best Multi-Purpose: RAVPower FileHub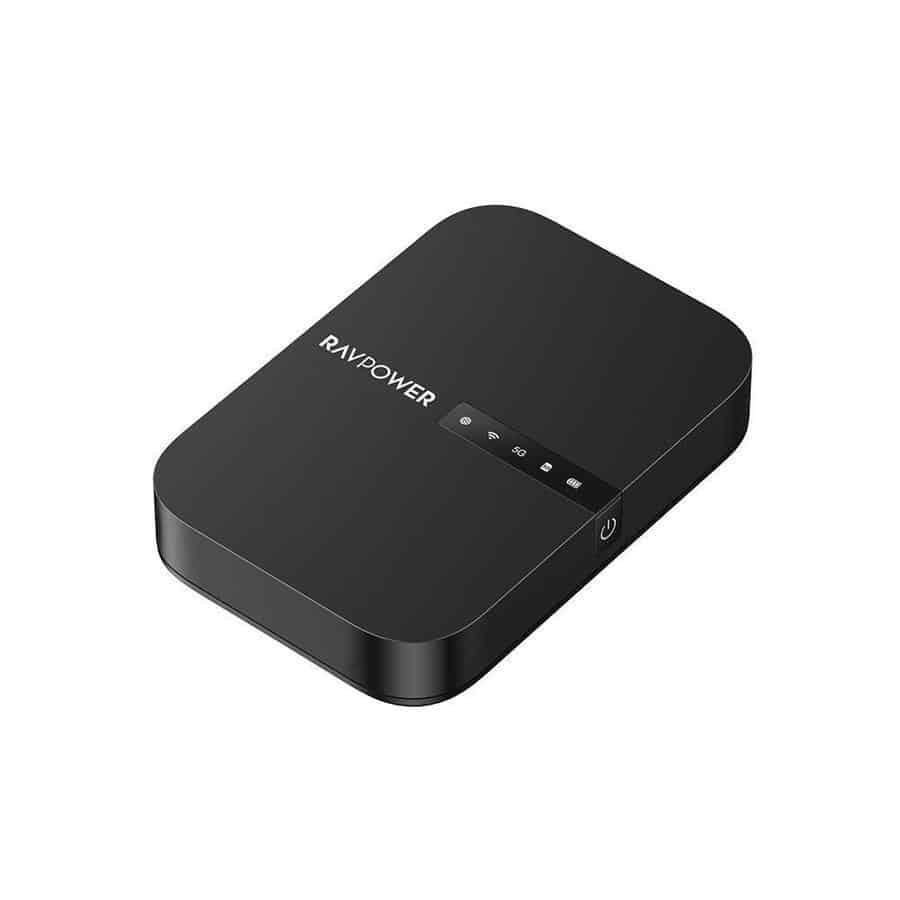 The bigger and heavier a gadget gets, the more useful it needs to be to justify its place in your bag. The RAVPower FileHub ticks a lot of boxes for travelers, and is one of the handiest accessories we've used in recent years.
When boosting your Wi-Fi signal, you have a few options, with the most useful being bridge mode. This takes an existing 2.4Ghz network and rebroadcasts it with a stronger signal under a different name. From there, you just connect your devices to the new network, and you're good to go.
You've can also plug a network cable into the FileHub and use it as a Wi-Fi hotspot, which can be handy in older hotel rooms or those that charge for Wi-Fi but let you use wired internet for free (weirdly, that's still a thing in some places.)
The lack of an external antenna limits its range somewhat, although that's mitigated by the 6700mAh battery inside. Since it doesn't need to be connected to a power source to work, you can put it wherever gets the best reception, even if that's beside the door, on the balcony, or halfway down the hallway.
If you're out and about, you can use the FileHub as a portable battery for your phone or other gadgets instead, although it only has a paltry 2.5W output. It has plenty of other features as well, including acting as a media server, backing up SD cards, and more.
We've reviewed the RAVPower Filehub in detail, but suffice to say, it's a reliable and extremely useful travel accessory.
---
Best for Portable Range: Netgear EX6120
If you don't need a multifunction device or you just want better range than what the Hootoo can provide, go for the Netgear EX6120 instead. The company makes a few similar models, but the EX6120 offers the best mix of price and features for most travelers.
It's not the smallest range extender on the market, but the size and weight remain appropriate for all but the most minimalist travelers. The EX6120 has a North American plug built-in, and plugs directly into a wall outlet (via a travel adapter if you need one.)
A pair of fold-up antennas means you'll get noticeably better range than most other travel-sized Wi-Fi boosters, and there's dual-band support (2.4 and 5Ghz) to help avoid congested airwaves. You can choose between sharing the existing Wi-Fi network under its current name or a different one, whichever you prefer.
As with the HooToo, you can connect a wired network cable and share that connection wirelessly if needed, and the AC750 works with pretty much any laptop, phone, or other Wi-Fi-enabled device you're likely to travel with.
---
Buy on Amazon
Best for RV & Campervan Owners: Alfa Camp Kit 2
When you're traveling around in an RV or campervan, you're in a different Wi-Fi situation to most travelers. You're not limited by the size and weight of your gadgets in the same way, but can often find yourself hundreds of feet from the nearest router, with trees, buildings, and other vehicles in the way.
Range and reliability are the key factors, and that's where the Alfa Camp Kit 2 comes in. Alfa has been making good long-range Wi-Fi extenders for years, and many RV owners had been making creative solutions using the company's gear.
It's now released all the key components in a single kit, letting you get set up with long-range Wi-Fi for all your devices in a few minutes.
The kit includes an Asus R36A Wi-Fi repeater, a Tube-U(N) receiver, a weatherproof 9dBi aerial, and the cabling to connect it all together. It comes with a couple of cable ties for mounting the aerial, but you may wish to use suction cups or similar for quicker attaching/detaching when changing locations.
It's powered from a standard 12v accessory socket, and customers have reported being able to connect to networks 400+ feet away using this setup. It works in much the same way as other multi-device repeaters, boosting the existing signal and rebroadcasting it under a different network name.
Reasonably priced and straightforward to use, this is an excellent budget option for getting much better Wi-Fi range in RV parks and campgrounds without a huge amount of effort.
---
Buy on Amazon
---
Main image via StartupStockPhotos, other images via Amazon.