As well as being a global financial capital and the home of fantastic chocolate and cheese, Switzerland is jaw-droppingly beautiful.
If you're planning a visit, be aware that even a short train ride through the country will leave you with more photos of glistening lakes, rolling green hills, and snow-capped mountains than you know what to do with.
There's plenty of free Wi-Fi in the cities and on public transport, but if you want to stay connected elsewhere, a local SIM is the way to go. Like most other things in the country, they can be expensive. There is at least one option that's surprisingly affordable, however, with great data speeds to go with it.
Here's everything you need to know about buying a SIM card in Switzerland. I've also included details on the odd roaming situation in Liechtenstein if your trip takes you there as well.
Need travel insurance for your time in Switzerland? We currently use HeyMondo, thanks to its comprehensive coverage options, competitive pricing, and the ability to buy or renew a policy while outside your home country. Residents of most countries get a discount with this link.
Companies
---
We recommend Lycamobile for most travelers
A Switzerland eSIM is often the best option if your device supports it
---
There are three cell service providers in Switzerland, plus various companies reselling service on each network. Swisscom and Sunrise have the largest networks, while Salt's coverage is slightly lower but still covers 90%+ of the population.
Switzerland isn't a cheap country to visit, and that's equally true for cell service as anything else when buying from the main providers.
As it often does elsewhere in the world, however, Lycamobile offers lower costs as long as you're happy to buy from convenience stores and other small retailers, and don't expect too much in the way of support when getting set up.
Since it had the cheapest prices and uses the excellent Swisscom network, that's the company I went with.
While this article is about buying physical SIM cards, if you have a recent iPhone or other supported device, the best way to get connected in Switzerland may be to buy an eSIM instead.
We've written an explainer of what eSIMs are all about if you're not familiar with them. Because they're software rather than a plastic card, you can buy before you leave home, avoid the hassle of kiosks and phone stores entirely, and get connected as soon as you land.
These days, we use
aloSIM
: easy to buy and set up, it's a simple, low-cost way of staying connected when you travel. You'll get a discount on your first purchase with the code
TMA
.
How to Buy a Prepaid SIM Card in Switzerland
---
One of the good things about buying Lycamobile SIMs anywhere in the world is that there's rarely a lack of places selling them. That was as true in Zurich as anywhere else: a Thai restaurant near my accommodation had a sign in the window, as did a tiny convenience store a little further down the road.
The store owners were friendly and helpful, speaking good English. They also had brochures outlining the various options, which were in German but easily understandable. I chose the option that sounded best, and the owners took care of the rest.
They needed to take a copy of my passport, and then registered the SIM and generated forms to sign. The process took about ten minutes, including sending a code to buy the right data package.
I entered the following APN information from the brochure, rebooted my phone, and was up and running straight away.
Name: Lycamobile
APN: data.lycamobile.ch
I didn't notice any Lycamobile signs at Zurich airport (although I wasn't looking particularly hard), but other providers like Lebara were available. You'll definitely be able to get set up before leaving the arrivals hall if you want to, even if you have to pay more to do it.
Can't be bothered with the hassle of buying a local SIM in Switzerland? OneSIM topped our international SIM card comparison.
It offers phones and SIM cards that work in 200 countries, have free incoming calls, save up to 85% on roaming fees, and can be sent out ahead of time to let you hit the ground running.
Find out more here.
Prepaid SIM Costs
---
Lycamobile SIMs are often available for free, as was the case at the shop I bought mine from.
I bought a 10 CHF (~$10 USD) top-up, which was the smallest amount available at that particular store. 1GB of data valid for a month cost 5.90 CHF, leaving the rest available for calls and texts as needed.
That was enough for my few days in the country, but if I'd been staying longer, 2GB of data cost 9.90 CHF. Many other call, text, and data bundles were also available, as well as larger data packages.
You can find them on the Lycamobile site, or in the in-store brochures. Information on how to activate each package was also in the brochure. In my case, I dialed the code *139*91490#, and got an immediate confirmation.
Topping Up
---
It's possible to add extra credit to your Lycamobile SIM online, even with an international credit or debit card.
You can also drop into any store with a Lycamobile logo on display, tell them your phone number (you'll get it in a text message after activation), and pay by cash/card there instead.
Coverage and Data Speeds
---
Coverage was extremely good everywhere I went in Switzerland. That included major cities like Zurich and Lucerne, plus out in the countryside and on train journeys.
I had LTE service almost the entire time, and only saw 3G/HSPA+ inside large stone buildings. LTE speeds were extremely quick, with download speeds of 100Mbps+ not uncommon.
EU Roaming
---
Switzerland is not part of the European Union or European Economic Area, so the free EU/EEA roaming regulations introduced in June 2017 don't apply.
A few mobile companies in other EU countries do include free or discounted use in Switzerland even though they aren't obliged to, but otherwise you'll pay roaming charges when using SIM cards from outside the country.
In short, if you're picking up a SIM elsewhere in Europe and plan to use it in Switzerland, carefully check the details first!
A Note on SIM Cards in Liechtenstein
---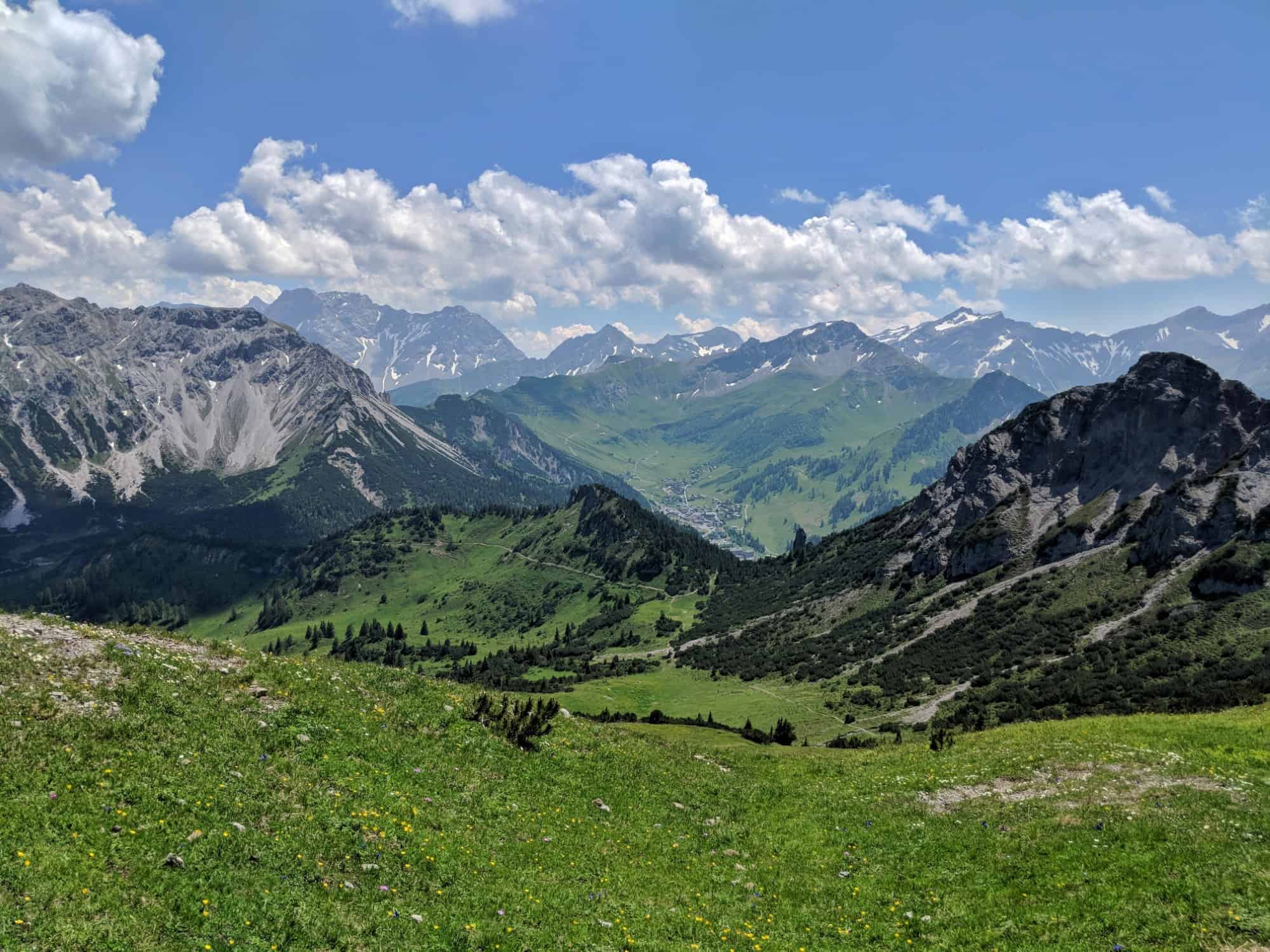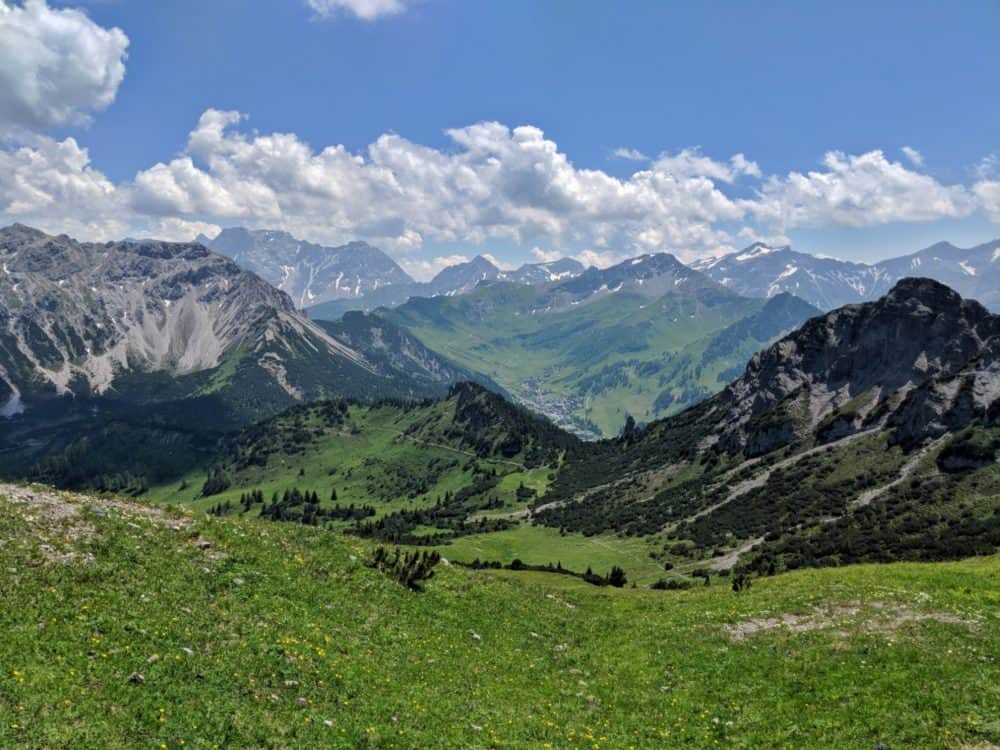 The small principality of Liechtenstein sits between Switzerland and Austria. It uses the Swiss franc as its currency, but unlike Switzerland, is part of the European Economic Area (EEA).
As a result, EU/EEA mobile roaming regulations apply in this tiny area, but not its larger neighbor. This can lead to some confusing situations for international visitors.
Things are made particularly complicated by the fact that (a) some Swiss mobile operators also provide service in Liechtenstein, with the same or very similar network names, and (b) the principality is so small that you're often in range of cell towers in both Switzerland and Liechtenstein at the same time.
If you buy a local SIM card in Switzerland and plan to use it in Liechtenstein, be sure to buy from Swisscomm, Salt, or one of their resellers like Lycamobile. You'll get free roaming in Liechtenstein if you do. Sunrise, however, doesn't offer this.
If you're using a SIM card from elsewhere in the EA/EEU, you'll get free roaming in Liechtenstein (within usual limits), but only if you're connected to a cell tower inside the principality.
My phone took about half an hour to switch over to a local tower once I crossed over from Switzerland. I only knew this because I received a text message from my home provider welcoming me to Liechtenstein.
Make sure yours has done the same if you've traveled through Switzerland and want to turn roaming on your EU/EEA SIM back on!
---
Check out our guides to buying SIM cards in many other countries here.