Austria is best known for the classical music of Mozart, the psychotherapies of Freud, and the voice of Arnie Schwarzenegger.
It's often overlooked by travelers in favor of more affordable Central and Eastern European countries, or the glamour of France, Italy or Spain, but it shouldn't be.
With wonderful Baroque-era architecture, breathtaking Alpine countryside, and some of the most underrated wine in Europe, the country is well worth a visit.
If you're looking to stay connected while visiting Austria, it's not difficult. Coverage is very good throughout the country with all major providers, and despite the recent introduction of registration requirements, the purchase process is still fairly straightforward.
Here's what you need to know.
Need travel insurance for your time in Austria? We currently use HeyMondo, thanks to its comprehensive coverage options, competitive pricing, and the ability to buy or renew a policy while outside your home country. Residents of most countries get a discount with this link.
Companies
---
We recommend A1 for most travelers staying within Austria
Consider 3 if you're traveling elsewhere in the EU
An Austria eSIM is often the best option if your device supports it
---
There are three cell networks in Austria: A1, Magenta Telekom (formerly T-Mobile,) and 3. Choosing one of these companies is the easiest way to buy a SIM card in Austria, with their shops easy to find no matter where you happen to be in the country.
Several companies also resell service from one of the above operators. Prices are often somewhat lower, but the purchase and registration process may be more difficult. Some outlets charge anything up to €10 to register the SIM to you, or simply won't accept a foreign ID.
You'll typically be left on your own to set up your SIM as well, which isn't all that difficult but can be a little frustrating if you don't speak German.
A1 is the biggest operator in Austria, with the best 4G/LTE service. Its starter pack is called B.free, and you can either buy a call, SMS, and data package, or opt for internet-only. I chose to go with A1 due to its superior coverage, fast data speeds, and ease of setup.
In 2019 the company stopped offering EU roaming on most of its cheaper prepaid plans. If you don't need large amounts of data but are planning to use your Austrian SIM card elsewhere in the EU, consider buying from a carrier like 3 instead. 
While this article is about buying physical SIM cards, if you have a recent iPhone or other supported device, the best way to get connected in Austria may be to buy an eSIM instead.
We've written an explainer of what eSIMs are all about if you're not familiar with them. Because they're software rather than a plastic card, you can buy before you leave home, avoid the hassle of kiosks and phone stores entirely, and get connected as soon as you land.
These days, we use
aloSIM
: easy to buy and set up, it's a simple, low-cost way of staying connected when you travel. You'll get a discount on your first purchase with the code
TMA
.
How to Buy a Prepaid SIM Card in Austria
---
You can buy a prepaid card from most supermarkets and post offices, or an official shop. I visited a store to buy my SIM card, since my German isn't perfect by any means. Luckily, the vast majority of people in Austria speak English.
As a result, setting my new SIM card up took just a few minutes, and meant I didn't have to read any German instructions. Checking the website before visiting meant I knew exactly what I wanted and made the process easier, as I could avoid being talked into a more expensive package.
Prepaid SIM cards are required to be registered. You'll need to show your passport or identity card as part of this process.
If you need an Austrian SIM card as soon as you land in Vienna, you'll have more limited options, often coupled with a hefty activation fee. Prices are cheaper elsewhere, and since it takes 20 minutes or less to get to the city by bus or train, it's worth waiting if you can.
Prefer to spend your vacation sightseeing instead of buying SIM cards? Grab one in advance to stay connected in Austria and across Europe.
This Orange SIM includes 20GB of data, 1000 international texts, and two hours of international calls. The price includes US delivery, and it's valid for two weeks in 30 European countries. Use the code SIMOFF20 at checkout to get 20% off!
Other options are available
if you're traveling for longer, need a portable hotspot, or want a different mix of calls, texts, and data. No matter how you do it, you'll be connected with a minimum of fuss before you've left the airport.
Prepaid SIM Costs
---
Unfortunately, even though EU international roaming rules changed in 2017 to allow most EU residents to "roam like at home," Austrian companies somehow manage to get around this with many of their plans.
A1 used to sell specific packages for its prepaid SIMs that enabled EU roaming for a somewhat higher price. Those packs no longer exist, and roaming is blocked on the smaller prepaid packages.
If you're planning to head elsewhere in the region, it's worth considering a different operator unless you can make use of the larger B.free bundles.
Assuming you're staying within Austria, however, the B.free "XS" package costs €10, valid for four weeks. It includes 8GB of LTE data, 1000 minutes, and 1000 SMS. The "S" package costs €15 and roughly doubles the data to 15GB. 
For €20 you get the "M" package, with double the number of calls and texts, and 20GB of data within Austria. It's the smallest pack that includes EU roaming: you can use up to 18GB of your allowance elsewhere in the EEA.
There's also an "L" package, with 3000 minutes, 3000 texts, and 30GB of data for €30. You can use 28GB of your data allowance elsewhere in the EEA.
Topping Up
---
Topping up is painless, with top-up vouchers available everywhere in the country. You can choose to visit an A1 shop, or buy a coupon code from its "retail partners" like convenience stores, post offices, tobacco shops, and supermarkets.
This is a great option while on the go. Once you've bought the voucher, just dial 102, plus the voucher code and number. It should be as simple as that. If your German is good or you're handy with a translation app, you can also top up by visiting the website and finding the credit card section.
To check your remaining balance, dial *101#. Don't worry, you won't have to speak to anyone — you'll just get a message with the details a few seconds later.
It's a good idea to be mindful of how much data you're using, as overuse and roaming fees are very high at €0.40 per MB.
Coverage and Data Speeds
---
I never struggled with coverage in Austria, even while out beside gorgeous lakes in the middle of nowhere. Internet connections occasionally became a little patchy while taking a bus across the country, but problems wouldn't last long.
Overall, cell service with A1 is excellent. There's a coverage map here if you need to check a specific location.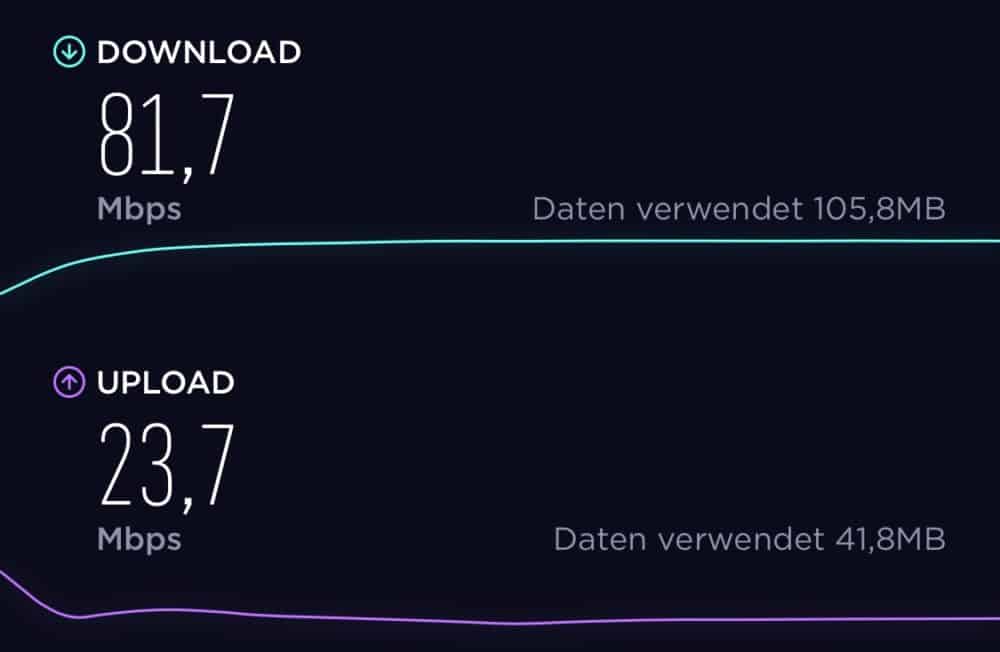 EU Roaming
---
Austria is part of the European Union, so EU roaming regulations apply. These "roam like at home" rules ended roaming charges across much of Europe in 2017, letting you use a SIM card from any EU country across all the others at no extra charge.
Austrian carriers don't appear to be fully complying with these rules, however, as detailed above. Check the details closely at time of purchase if you're planning to use your SIM elsewhere in the region.
---
Check out our guides to buying SIM cards in many other countries here.
Main image via Julius_Silver