I like to think traveling is in my blood. My grandpa worked hard, retired in his fifties, and traveled the world until he couldn't anymore. He had a nice RV for his North American trips, and stayed on top of the latest consumer technology of his day to document his travels. He used a giant camcorder that must've weighed ten pounds.
One day, when I came to visit, he dug it out of storage and asked if I could transfer some old tapes for him. He wanted to relive some of his travels. I obliged, of course, but I couldn't help but stop and think to myself: we sure do have it made today.
Not only do you have far more capable video camera in your pocket than that old camcorder, you have access to incredible tools at a fraction of the cost. You can make one hell of a travel video these days with little more than a cell phone.
I've been traveling and making videos professionally for years now, and know that a modest investment in some key tools is all you need to take your videos to the next level.
Here are the best tools available today to improve your amateur travel videos.
Choosing the Right Camera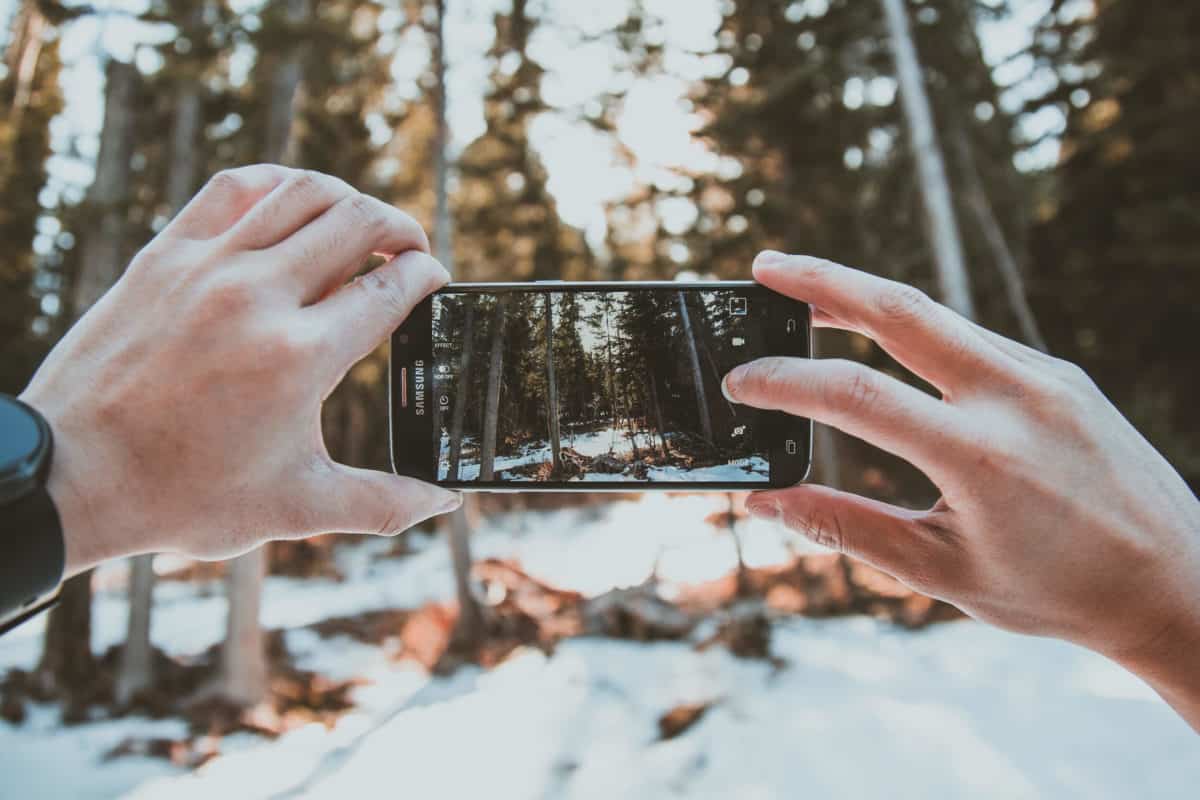 To start, you're going to need a camera. Any smartphone capable of recording 1080p HD video or better will do, although 4k resolution is common and better for futureproofing.
If this advice surprises you at all, check out this video comparing the iPhone 7+ to a $50k camera. Or this one comparing an LG V30 to the same $50k camera. Both of these phones are a few years old now, yet still do a great job. Newer models are, unsurprisingly, even better, and even the pros are now using them regularly.
If you plan to take adventure travel and underwater videos, a GoPro will work as well. I use a recent iPhone and GoPro for many of my casual shots when walking around a city. During the day, the footage is almost indiscernible from my main $3000 camera.
Smooth Out the Shake
One of the most infamous indie films of all time, The Blair Witch Project, was also notorious for its shaky footage. While the shake was intentional to create an unsettling effect, that's usually not the sort of feeling you want to incite in people watching your travel videos.
One of the most noticeable differences between professional and amateur video is stability. Until recently, it's been hard to get a steady shot without the use of heavy, expensive equipment.
That's changing now, with more cameras equipped with optical stabilization, plus the recent advent of compact and affordable handheld gimbals. You can attach these devices to your phone or GoPro to help counteract your shaky movements. This makes for much more stable footage and much more watchable videos.
The Zhiyun Smooth Q2 is a solid and inexpensive beginner choice, as it's small and light, but still packed full of helpful features to go along with its stabilization. Use it to walk, run, pan, tilt, and record motion time lapses, with up to 17 hours of battery life on a single charge.
While the Smooth Q2 is designed to hold smartphones, third-party adapters are available to make it work with a GoPro. If you buy one of these adapters, make sure it's compatible with your particular GoPro model.
If you prefer to use a GoPro for most of your videos, another option is the company's Karma Grip proprietary stabilizer. It's made specifically for the small action camera, but otherwise serves the exact same purpose as the Q2, with a one-hour battery life and fewer features.
The Karma Grip foregoes the joystick for panning and tilting the camera, for instance, and there's also no motion time-lapse feature.
Choosing the Right Video-Editing Software
Another vital factor in creating better travel videos is having the right software. You'll want something that helps you get the most out of your camera when you're shooting, along with something that helps you easily edit the final product.
If you're using your phone as your primary camera, I recommend using a third-party app to record your videos. Having the right app gives you more control, which means better footage.
I use FiLMiC Pro, available for iOS and Android. It packs in tons of useful features in addition to manual focus and exposure: you can also adjust the video resolution, audio quality, and frame rate for your footage.
Once you've recorded your footage, it's time to organize and edit your video. Fortunately for Mac and PC users, there are free solutions available. MacOS comes with iMovie, while Windows (plus Mac and Linux) users can try out Lightworks instead, which has a robust free version as well as its paid Pro offering. These two programs are all you need to splice footage together, add titles, and a soundtrack.
It's worth noting that DJI and GoPro offer their own phone apps with some intriguing auto-edit features. The DJI Go app, and GoPro's equivalent, can sort through your clips and grab whatever its AI thinks looks good. It'll string your footage together with some stock music into a short video, and allow you to swap out any parts you don't like.
This is perfect for those times when you want to quickly throw something up on social media to share with the world, but it'll never be a substitute for a well-edited travel video that tells a story.
Dealing With Low Light
We've gone over the tools that will improve your videos considerably in fair lighting conditions, but as soon as the sun goes down, all bets are off. Darkness is the kryptonite of every camera, and especially so for your phone's tiny sensor.
The moment the lighting gets too dim, you'll start to see what looks like thousands of tiny ants doing the Harlem Shake all over your video. This is called noise, and it's what happens when your camera tries to compensate for a lack of light.
If you plan to record in dimly-lit situations, you're going to want a light. Depending on your needs, the LED light on your phone might be enough, but a dedicated light will be more flattering and flexible, especially since you can move it independently of your camera. Something like this compact LED light makes a world of difference when you find yourself in the shadows.
Memories That Will Last
Now you're set with the right tools to take your travel videos to the next level, but remember it's the story that matters most. Don't get too caught up in the technical details.
Capturing the important moments, even if they're underexposed, quiet, or shaky, is far more important than not capturing anything at all. You'll be forever grateful that you took the time to create something from your travels you could share with friends and family for years to come.
Ready to start shooting? Check out my advice on the best techniques for recording travel videos. Any questions about the gear I mentioned? Let me know in the comments.
---
Images via Fabrizio Verrecchia (GoPro sunset), Elliot Chau, (phone forest), Filmic Pro (jumping man). Video via the author