Costa Rica is a beautiful country, with amazing beaches, rainforests, waterfalls, and hidden swimming holes. The jungles are rich with toucans, monkeys, lizards, sloths, and parrots. World-class surfing and fishing can be found dotted along the coastline.
Nothing moves very quickly in this tropical paradise, though — including, it must be said, cellular data.
Costa Rica has the highest cost of living of any country in Central America. Prices for drinks, hotels, restaurants, and groceries often remind me of prices in Hawaii, which is fitting given the scenery.
One of the few things that won't break the bank, however, is buying and using a prepaid SIM card, a blessing given the lackluster speeds.
Need travel insurance for your time in Costa Rica? We currently use HeyMondo, thanks to its comprehensive coverage options, competitive pricing, and the ability to buy or renew a policy while outside your home country. Residents of most countries get a discount with this link.
Companies
---
We recommend Kolbi ICE for most travelers
A Costa Rica eSIM is often the best option if your device supports it
---
There are three big providers for prepaid SIMs in Costa Rica. The state-owned Kolbi ICE has the most customers and the best coverage. Kolbi is the name of the cellular service provided by ICE (Instituto Costarricense de Electricidad), the country's electric company.
The other two players, Claro and Movistar, are traditional cell phone providers that can be found throughout Central America. 4G/LTE is available with all three providers.
While this article is about buying physical SIM cards, if you have a recent iPhone or other supported device, the best way to get connected in Costa Rica may be to buy an eSIM instead.
We've written an explainer of what eSIMs are all about if you're not familiar with them. Because they're software rather than a plastic card, you can buy before you leave home, avoid the hassle of kiosks and phone stores entirely, and get connected as soon as you land.
These days, we use
aloSIM
: easy to buy and set up, it's a simple, low-cost way of staying connected when you travel. You'll get a discount on your first purchase with the code
TMA
.
How to Buy a Prepaid SIM in Costa Rica
---
You can buy SIM cards at any of the provider's official stores or at some of the larger electronics stores. There was also a store at San Jose airport, but we've been told by a reader that it closed last month, with the nearest place to buy a SIM now the nearby City Mall.
I bought mine at the electric company in the beach town of Quepos. The process was painless: a passport, an unlocked phone, and a little cash was all that's required.
Don't sweat it if your Spanish is weak. Many Costa Ricans speak transactional-level English, so they can likely help you get what you need. I was able to purchase two SIMs using one passport with no issue.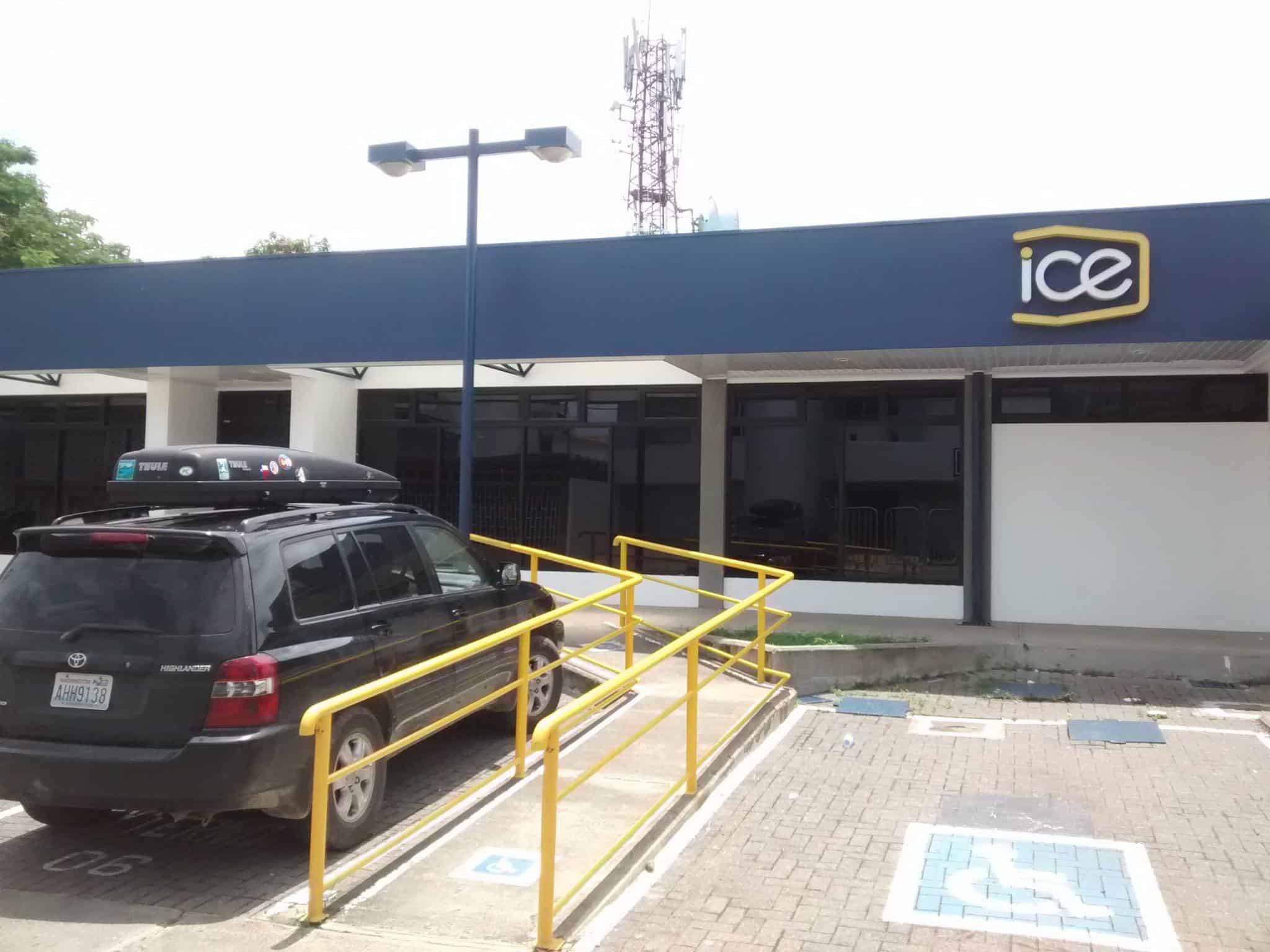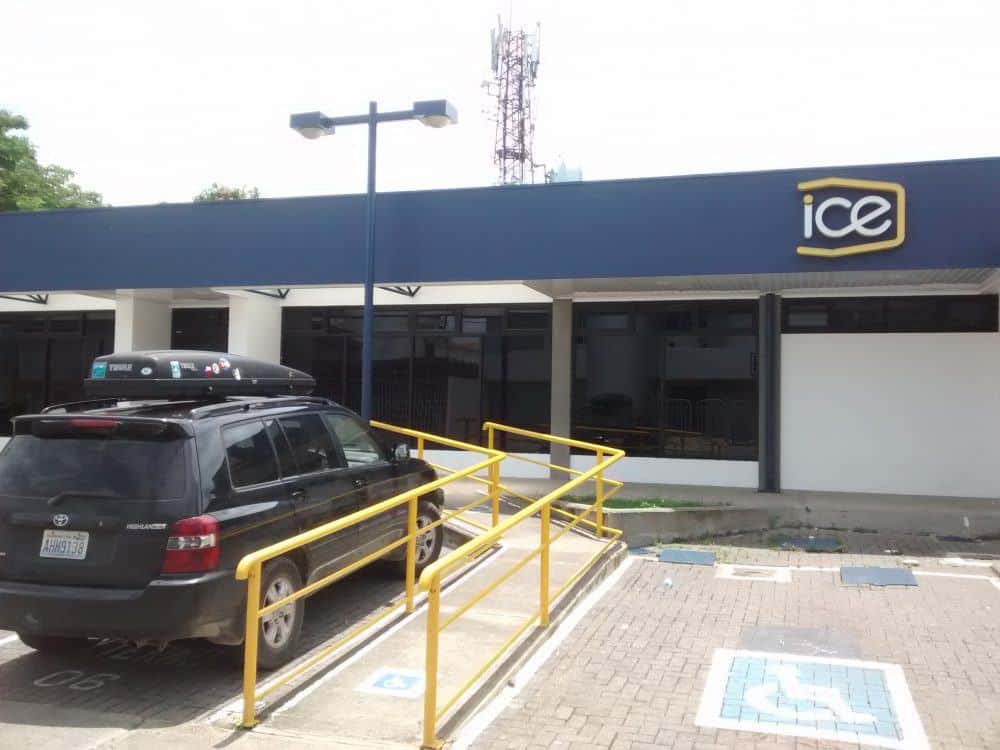 One important piece of info that wasn't mentioned when purchasing my SIMs was that I shouldn't toss the plastic card the SIMs were originally attached to. Fortunately I didn't.
As an extra security precaution (i.e. pain in the butt) Kolbi requires you to enter the four-digit PIN on the back of that plastic card each time your phone is rebooted. No PIN, no service. Thankfully this can be turned off in the settings of your phone.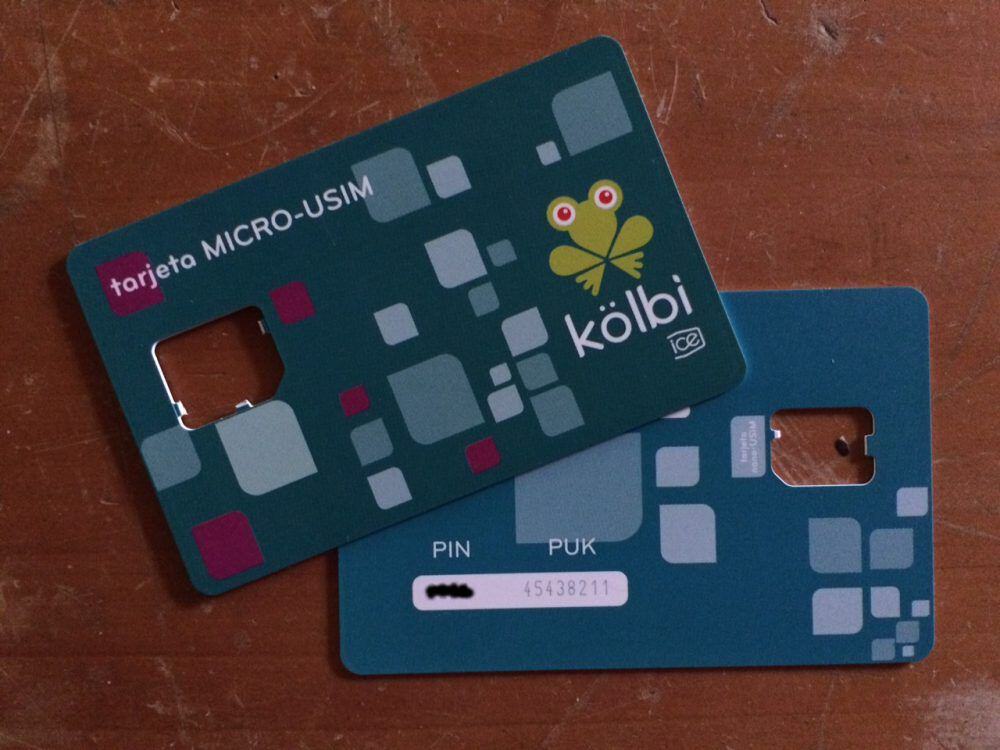 Prepaid SIM Costs
---
The Kolbi SIM card I purchased cost 1,000 colones (about $1.75 US) and included a modest balance (commonly called saldo). Using voice, text, and/or data decrements your saldo.
The rep who sold me the SIM didn't know how much data usage was included, but did say that if I used it exclusively for voice it would last 30 minutes.
I tried to purchase additional saldo before I left but was unable to do so because there's a 15-minute window in which no changes can be made to new activations. I was now within that window and in hurry, so I purchased it later instead.
If you use data on a casual rate like I was, you'll pay 8.6 CRC (~1.5c) per MB, or a little under $15/GB. Data packages start at 50MB valid for a day for 200 CRC, going up to 2GB valid for 30 days for 4000 CRC. You can find more details on packages here.
Can't be bothered with the hassle of buying a local SIM in Costa Rica? OneSIM topped our international SIM card comparison.
It offers phones and SIM cards that work in 200 countries, have free incoming calls, save up to 85% on roaming fees, and can be sent out ahead of time to let you hit the ground running.
Find out more here.
Topping Up
---
It's very easy to top up your prepaid saldo — just look for a store with the Kolbi logo, and tell the person behind the counter what you're after.
They'll ask for the name of the provider, your phone number and how much saldo you want to purchase. Saldo can be purchased in set increments using either colones (the local currency) or US dollars. I recommend using colones in order to get the best exchange rate.
It's important to know that your balance will expire. With Kolbi, for example, 1,000 colones of saldo will expire in 30 days. 10,000 colones will be available for 60 days or until you use it all, whichever occurs first.
You can also purchase saldo online at Recharge.com (some fees apply).
Coverage and Data Speeds
---
I am using Kolbi on an LTE and HSPA+ compatible phone. While H+ is commonly seen at the top of the screen, speeds have been underwhelming. I've run multiple speed tests in beach towns, as well as in the capital city of San Jose.
The download speeds in the capital were more than double those at the beach, but when they top out under 2Mbps it's really not worth bragging about.
That said, the speed is enough to perform the basics and I do receive consistent, persistent connections. It's just slower than I'm used to after coming from Guatemala.
It's worth noting that all three providers advertise LTE capabilities with speeds as high as 20 Mbps (Kolbi), but whether you actually see those speeds is another question entirely.
---
Check out our guides to buying SIM cards in many other countries here.