When is a web browser not a web browser? When it's anything else you want it to be.
Google Chrome has been the most popular desktop browser for several years, and part of the reason is the wide range of extensions that make it more useful. Travelers haven't been left out, with all kinds of tools and services aimed at those on the move.
Whether it's checking your Wi-Fi speed, getting cheaper flights and hotels, improving your online security, or just reducing the boredom of another overnight airport layover, these are nine of the best Chrome extensions out there for travelers.
Nearly all are free to download and use, although some have a premium version as well. Note that they also work on other Chromium-based browsers like Brave and Vivaldi, and some are also available on Firefox.
Flight Fare Compare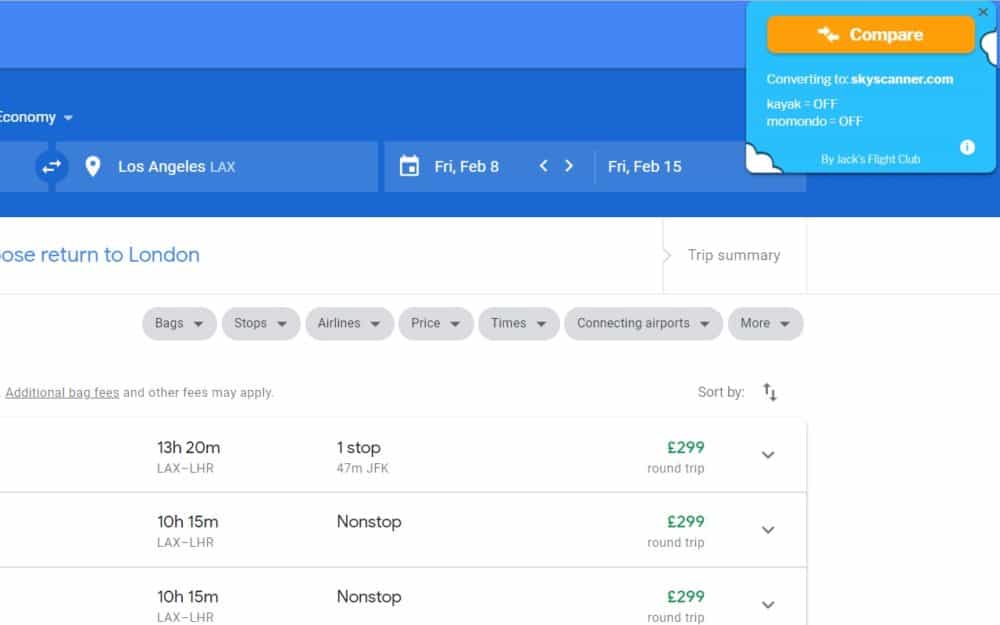 Looking for a cheap airfare and can't be bothered trawling through a bunch of different websites to find it? Flight Fare Compare lets you search for flights using Google Flights (one of our favorites), and then uses Skyscanner, Kayak, and other meta-search tools to find the cheapest available fare for your chosen route.
Since Google Flights doesn't show fares from online travel agents, this approach can sometimes yield significant savings on the same ticket. Sure, it's nothing you couldn't manually do yourself, but it saves a bunch of time and doesn't cost anything extra.
I've found cheaper deals this way in the past: not always by a lot, but sometimes there's been over a hundred bucks difference on the same fare. Saving enough to pay for my first night's accommodation isn't to be sneezed at!
Save to Pocket
There's a lot of action-packed excitement when you're traveling, but there's a lot of hurry-up-and-wait as well. Lengthy lines, bus rides, flights, and layovers all leave you searching for entertainment after a while. There's only so much people-watching you can do.
Pocket lets you save the contents of any web page in a simplified, easy-to-read form that works across devices. Installing the Chrome extension adds a small button to the toolbar, and clicking it dumps the current page into a queue that automatically syncs with the Pocket app on your phone or tablet.
You can read the articles offline in the app, or on the Pocket website, meaning you're never short of a way to pass the time no matter which device you've got with you. I've used it for many years now, saving everything from #longreads to recipes to travel and hiking guides for a more convenient time.
Bitwarden
Getting online while you're traveling is riskier than at home. Open Wi-Fi points, hotel networks that half the world knows the password to, shared computers with all kinds of viruses and key loggers: whatever the reason, your accounts and personal data are more exposed than usual.
Using secure versions of sites (see below) and a VPN helps a lot, but only if you're using strong, unique passwords to access anything online.
Given how hard it is to create and remember dozens of strong passwords, most people don't do it. For years I didn't either, until I installed Bitwarden. This extension creates, stores, and fills in random, strong passwords for each site you use, so you only need to remember one password: the one for Bitwarden itself.
The extension encrypts its password store in such a way that the company itself can't access it without your master password, never mind anybody else. It also has a mobile app, which syncs your password "vault" between devices.
I now don't even know my password for most of the sites I use, and I don't need to. Bitwarden deals with it all, along with notes, card details, and any other information I need to access securely on the move.
Want to know more? Check out our article on Bitwarden and other password managers.
Pruvo
Travel can hold many frustrations, and overpaying for accommodation is right near the top of the list. Trying to strike a balance between missing out on discounts and missing out entirely is far from easy.
As the company's tagline suggests, Pruvo's aim is to save you money after you've booked. The extension itself is quite simple: just visit your booking confirmation page and click the "start saving" button.
From there, Pruvo starts monitoring the price for your chosen room and dates. When it spots a drop, you'll get an email letting you know about it, and how to cancel and rebook your room at the lower price.
Obviously this approach relies on your original booking having a free or low-cost cancellation policy, but Booking.com often offers cancelable bookings like this at minimal or no extra cost. If you're a flexible traveler who makes these kinds of reservations anyway, Pruvo could end up saving you a bunch of cash.
Google Translate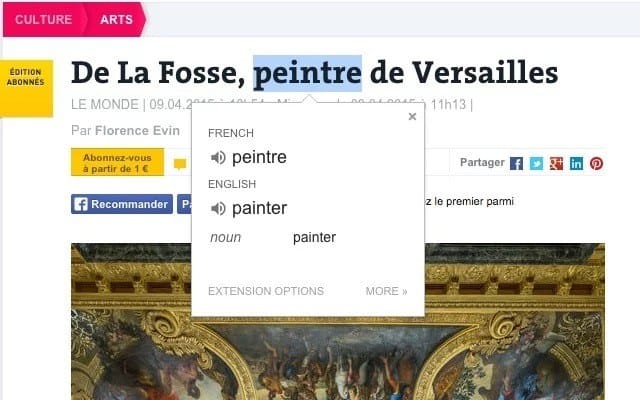 Chrome has Google's translation function built right into the browser, but you're limited to translating either the entire page or nothing at all. If you only need to know what a few words or sentences mean, install the partner extension, select the text you're interested in, and click the translation icon that appears above it.
It will usually guess which language the text is in, and offer both the original and translated versions in a pop-up box. If the guess is wrong, other languages are available in a drop-down. Many translations also include an audio version that you can hear by clicking the speaker icon.
I use this all the time when I'm traveling in countries that I don't speak the language, or when I'm browsing overseas websites for one reason or another.
Speedtest by Ookla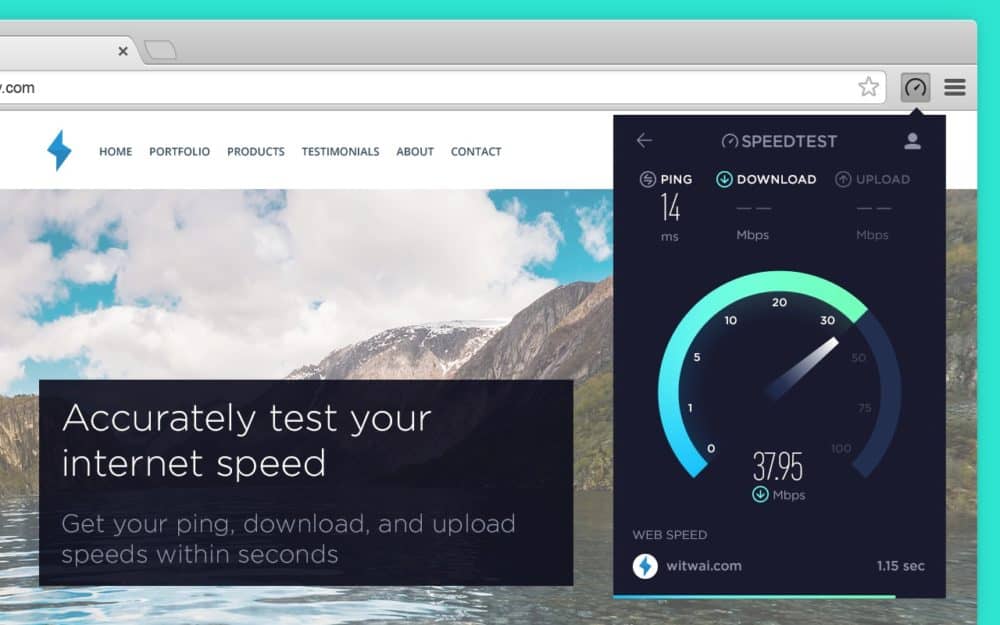 I've long recommended the app and web-based versions of Speedtest as a quick and easy way of measuring how good (or bad) your internet connection is, so it's no surprise the browser extension makes it to this list as well.
While it's not exactly difficult to go to the website to run a test, it's even easier to just click an icon in your browser. It'll connect to the nearest server, run the upload and download tests, and report the results, all without leaving the page you're currently on.
The extension also (optionally) measures how long it takes for web pages to load, which can be useful for figuring out whether it's the website or the Wi-Fi that's at fault.
ProtonVPN
If you want to stay completely secure online or stream from a different location using dedicated apps like Netflix, I always recommend using a full VPN client that secures all traffic going to and from your device, not just a browser-based extension.
Once you have your VPN installed, however, that browser version can be useful. I often use it to e.g. show results in a different language or from a different country, while leaving everything else on my machine connected to my actual location.
Similarly it's not that uncommon to want to run two VPNs at once: a work one to connect to your employer's systems, and your own one to keep your personal stuff private, or stream content from somewhere else in the world.
ProtonVPN is my top VPN pick at the moment: it's the one I pay for out of my own pocket each year, and use consistently no matter where I am in the world at the time. Super-fast, reliable, and most important of all, fully committed to my privacy (many VPN companies aren't), I couldn't recommend it more highly.
Most of the time I fire up the full desktop app, but if I only care about changing my apparent browsing location, I'll just hit the button in Chrome instead. It's quick and easy, and works just as well as the app version.
The browser extension doesn't work with the limited free version of ProtonVPN: you'll need one of the paid services to use it. You get so much more with the full product, though, that chances are you'd end up paying for it at some point anyway. Prices start at five bucks a month.
Just install the extension, click the new ProtonVPN icon in your browser, log in, and connect. You can change your apparent location from the same screen if needed, with access to servers in 65+ countries.
Ratepunk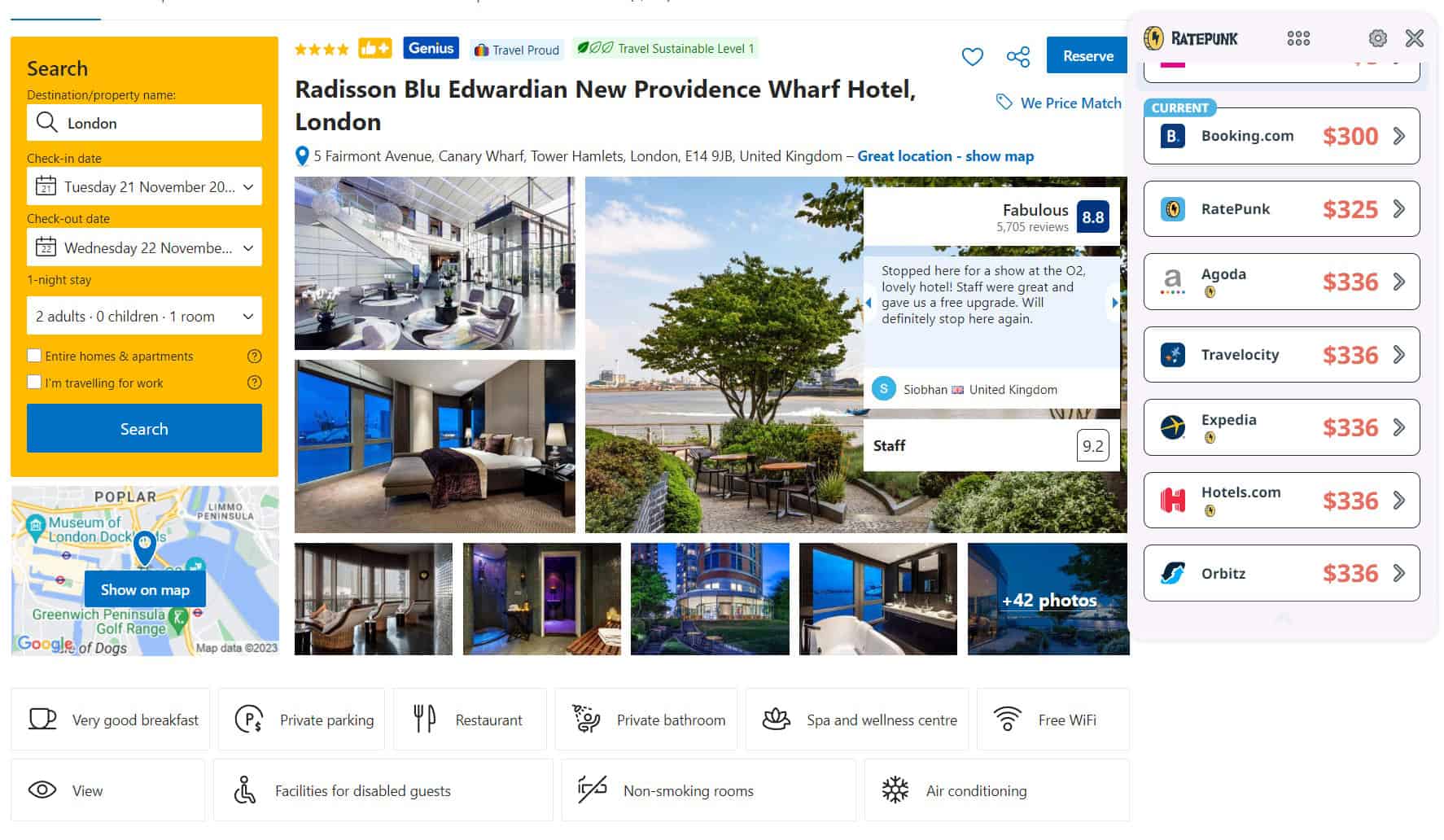 What Flight Fare Compare (above) does for flights, Ratepunk does for hotels. The variation in hotel prices always surprises me: depending on where you're looking, there can be several tens of dollars difference for the same room on the same night. Weird, but that's travel for you, especially these days.
I used to check a bunch of hotel booking sites manually before committing, but honestly, it's a hassle. I'd often forget or couldn't be bothered looking around, and just went with whatever site I'd started with. End result? Often, less money in my pocket.
Ratepunk automates that whole "looking around" process, checking all the major booking sites and some of the smaller ones to find the cheapest rate. Just start your search on whatever site you usually use, and you'll see a little Ratepunk summary box beside each hotel showing the average rating on other sites.
Go to an individual hotel page, and you'll see a Ratepunk icon on the right. Click it, and you'll be shown the prices for the same hotel on the same night across all of the booking sites it knows about. If you're using the cheapest already, great; if not, head over to the lower-priced one to book instead.
You'll be prompted to create a Ratepunk account to unlock various benefits, but there's no particular need if you don't want to; I've never bothered personally.
---
Do you have any other favourite Chrome extensions for travel? Let us know about them in the comments!
All screenshots via respective extension developers., except ProtonVPN and Ratepunk via author