Ask any traveler what they think about flying and you'll get wildly different opinions, from the geekily excited to the desperately terrified.
Now ask a traveler what they think about the logistics of flying, and you'll get a near-unanimous response: it's miserable.
Going to the airport, dealing with security, running around trying to get to the gate on time only to then have to sit around for two hours because the flight has been delayed. That's nobody's idea of a good time.
Fear not, your smartphone is here to save you. From finding the perfect flight to alerting you of a seat upgrade or giving tips for fighting off jet lag in transit, here are 13 apps to help you make the most of your flight before, during, and after the experience.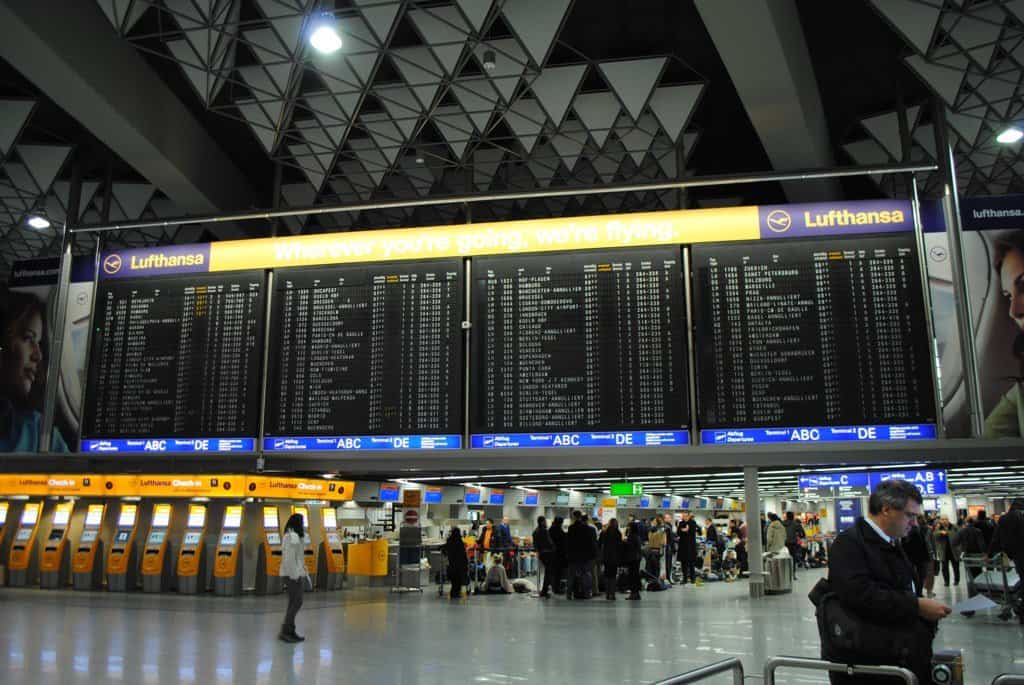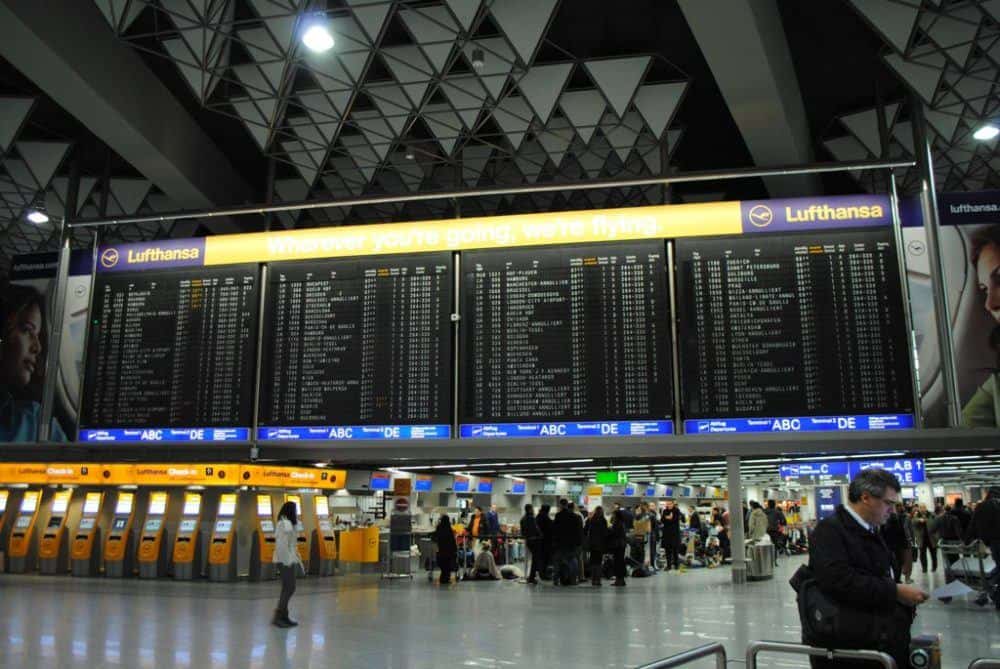 Before Flying
Kayak
Use Kayak in your web browser already? There's no need to leave it there. The US-based search engine's app is one of the best options to find deals and hard-to-organize routes.
Kayak's app version comes complete with its own features, including mobile-exclusive deals. It also sends price alerts when your preferred flight matches your ideal rate and offers a price forecast that gives an idea of how rates will fluctuate over time.
If you like all your trip information available in one neat folder, Kayak will also remember the details of your accommodation and booking confirmation, even if you made them with other apps and sites.
iOS and Android, free
Hopper
Do you still believe Tuesdays are the best day to book flights? Rather than guessing, just ask Hopper. This app tells you exactly when the best days are to make that booking, months in advance.
The way it works is pretty simple. You enter the details of the flight you're looking for, and Hopper shows a color-coded calendar with the cheapest and most expensive days to fly that route. Just how accurate the predictions are, you ask? Hopper says that it "consistently performs with 95% accuracy."
Pick an exact date out of the calendar, and Hopper will tell you if better rates might still be available, in which case it will recommend waiting. If not, it gives the go-ahead and you can book with a couple of taps.
iOS and Android, free
Colibra
If you're flying to, from, or within the EU, you may already know that you're often eligible for compensation if your flight is delayed by three hours or more.
It's simple in theory, but as usual, the reality is often more difficult. Airlines try very hard to get out of paying, and it often takes many months of backward and forward and/or getting third parties involved before you see any money. Unsurprisingly, up to 85% of eligable claims never get paid out.
The Colibra app takes an interesting approach to dealing with all of this. It asks you to register your flight details in the app before you board, regardless of whether there's an expected delay or not, and give up your rights to claim individual compensation if there is.
In return, you'll get paid out 22-70€ for delays as short as an hour, and the money arrives in your account within 24 hours. You pick the length of delay you'd like to be compensated for, from 1-3+ hours: the longer you choose, the greater the payout if you're delayed that long.
Behind the scenes, the company files claims on behalf of all its eligible users, which allows it to fund payouts even for delayed flights that aren't eligible for airline compensation.
The app also offers a few other useful features, including notification of gate changes, delays, and cancellations, and a boarding pass wallet that stores the QR codes for all your flights for easy scanning at the gate.
iOS and Android, free
FlightView
FlightView is a no-frills tracking system that keeps you updated about whatever's happening with your flight. You can track your inbound plane, and get updates on the current situation.
If you're based in one city, FlightView offers the option to report daily conditions at your local airport. It's particularly useful in case of strikes or bad weather conditions — better safe than sorry!
You can also use the app to get directions to a given airport, manage your itinerary in one place, and if you pay for the "elite" version, even see real-time flight information boards from around the country.
iOS and Android, free or $17.99 for Elite
Seat Alerts
As any frequent flier knows, your seat location can make all the difference between a flight to remember, or one you'll spend your entire vacation trying to forget.
ExpertFlyer's Seat Alerts is here to help, letting you know when a better seat is available on your flight. Like to be up near the front of the plane? Want an emergency exit row? Prefer to be close to the flight attendants, or desperate for that coveted window seat?
This app lets you set alerts for any of these seats, or several if you upgrade to the Pro version. You can also see specific recommendations for each aircraft, including ratings by other passengers.
Here's to never having to fly for 12 hours in the middle seat beside the toilets ever again.
iOS and Android, free (basic version), $4.99/month (pro version)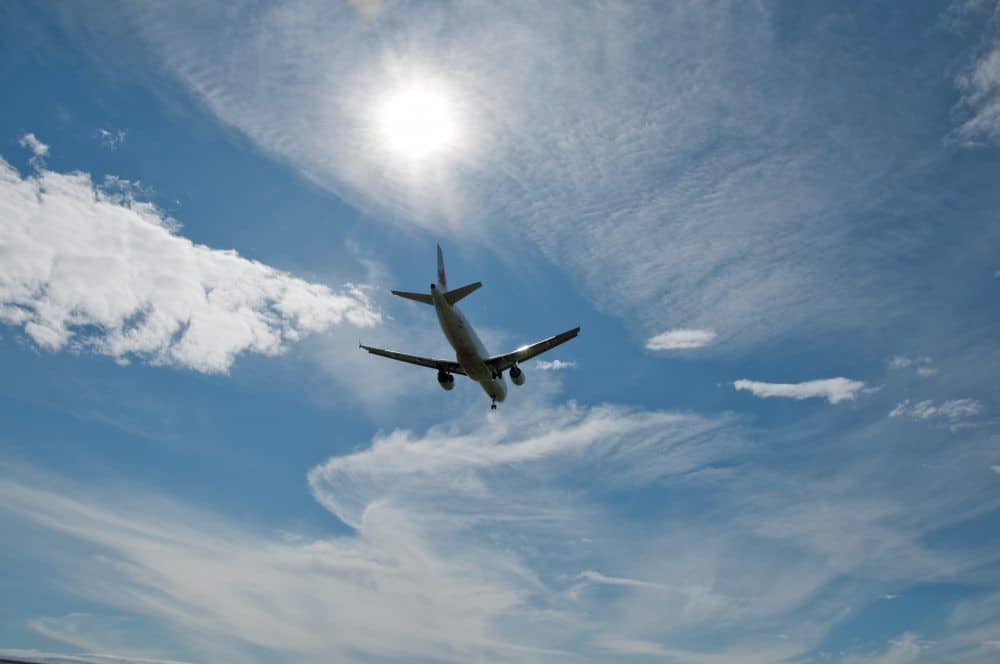 At the Airport
Flight Board
If you're looking for a quick and easy way of seeing if your flight is on-time, or whether you should leave to pick a friend up from the airport yet, check out Flight Board.
It's straightforward to use, figuring out where your nearest major airport is and showing you the appropriate arrival or departure screens. You can also search by name, from a list of around 10000 airports around the world.
You can see whether a flight has landed yet, which terminal it's at, and even the belt number that your luggage will show up at. Best of all, the app is free to use. It's Android-only at this point.
Android, free
MiFlight
Especially in US airports, the only thing you know for certain about the security line is that it's going to be long and miserable.
How long and miserable, you ask? That's a good question, and one that can mean the difference between making your flight and standing frustratedly at the metal detector as your plane flies overhead.
There's where MiFlight comes in. This app gives the approximate wait time at any given moment, as experienced by other passengers currently suffering through it. This way, you can check before you even leave home, to see whether you need to allow even longer than usual and know just how much pain you're going to have to suffer through.
iOS, free
Grab
Feeling peckish? Especially in large airports, knowing what food is available and where to get it isn't easy, and that's before you get to stand in line anxiously checking your watch as the minutes count down until your flight departs.
Grab deals with all those problems. The app can show you available food options nearby, on your way to the gate, or anywhere else in the terminal. You can also search by restaurant name or food type if you've got something specific in mind.
Once you've found what you're after, you can browse the menu and order your meal direct from the app. From there, just follow the turn-by-turn directions to the restaurant and pick up your food. It saves a bunch of time and energy, both of which are often in short supply at the airport!
Business travelers can also link Grab with the Concur expense management system, speeding up the reimbursement process.
iOS and Android, free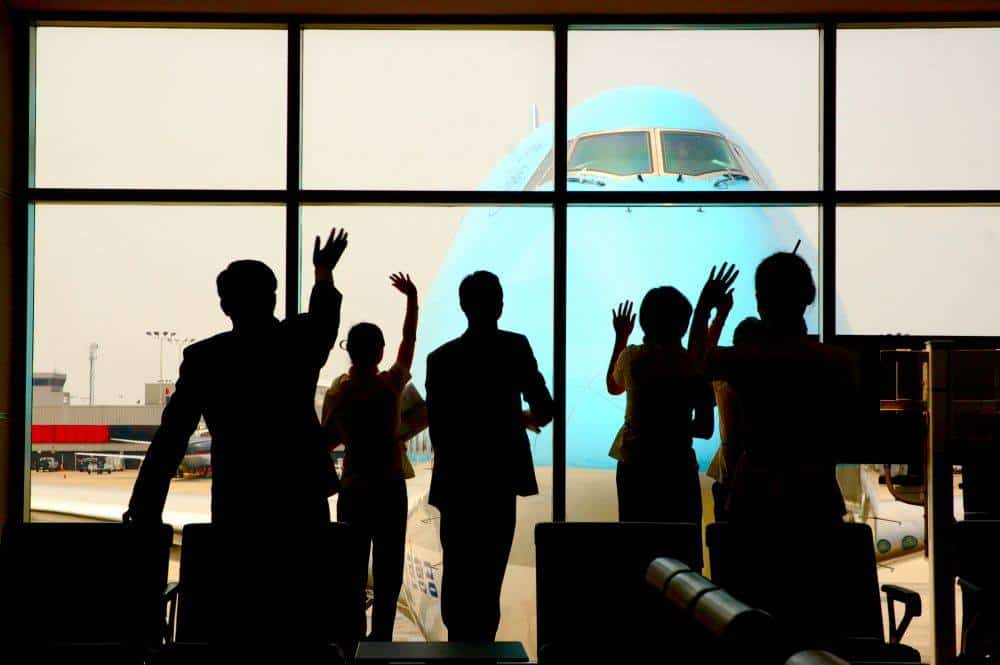 During Layovers
Entrain
If you've got a lengthy airport wait before or during your journey, take advantage of the downtime to get your body in sync with your final destination.
Entrain is a project from the University of Michigan that monitors your circadian rhythms, checks the daylight hours in your destination, and make recommendations to help you adjust your body clock ahead of time.
The app checks the day/night schedule in your current location and compares it to the schedule at your destination. Following that, it offers recommendations to help you transition between the two, such as moving to a more dimly-lit part of the airport: since light is the main driver of circadian rhythms, changing your exposure to it fight jetlag ahead of time.
Of course, sometimes these recommendations will be hard to follow. It's hard to find total darkness in airports, and you'll likely get in trouble if you're seen climbing into a cleaning cupboard! Even so, it's still handy to have, and even a partial adjustment can go a long way to avoid looking like a zombie while roaming the streets of a new city.
iOS and Android, free
Priority Pass
Nobody likes layovers, but that doesn't mean you have to add insult to injury by slumping in an uncomfortable plastic chair for hours, staring forlornly out the window while trying to ignore the screaming child beside you.
There's a better option, and it's two simple words: lounge access. If you're not flying business class and don't have status with your airline, check out Priority Pass instead.
Membership of the program provides access to over 1300 lounges around the world, and all the comforts they provide: Wi-Fi, comfortable chairs, privacy, food, and alcohol.
If you've got work to do, prefer the free food and drinks to what's on offer in the terminal, or just want a little peace and quiet, it's a worthy investment.
The app shows available lounges in any airport you're visiting along with details and instructions on how to find them. Many lounges accept a digital membership card if you don't have the physical one with you, and that's found in the app as well.
iOS and Android, free (membership costs $99-$429 / year)
Lounge Buddy
On a related note, LoungeBuddy takes your personal information like frequent flyer details, airline status, and independent membership programs, and lets you know which lounges you have access to in a given airport.
If you can't get into any of them for free, the app also lets you purchase day passes for lounges that allow you to do so. Buying passes used to be available to anyone, but is now only for American Express cardholders after LoungeBuddy was acquired by the financial services giant.
One of the most useful features is independent reviews from other travelers, so you can quickly find out which lounge is best if you've got access to more than one in a particular airport.
Sadly the Android app has been discontinued, but if you're using an iPhone (and especially if you have an Amex card), there's definitely still value in the service!
iOS, free
FLIO
An airport navigation app, FLIO offers similar features to other apps we've explored before, including access to lounges and airport maps. What makes it stand out, though, is its extreme helpfulness when it comes to helping you get online.
Once you arrive at a new airport, FLIO will automatically find the official free Wi-Fi network and connect you to it with a single tap. FLIO does everything behind the scenes, ensuring you're using the right network, avoiding the need to fill in sign-up forms, and getting you online as fast as possible.
The app has other interesting features worth checking out, such as pointing out the fastest route to get to gates, and deals on food and drinks at each airport.
iOS and Android, free
Wifi Map
While not airport-specific, Wifi Map will still come to your rescue when you're stranded in a strange terminal and in serious need of an internet fix.
This app will point you towards available networks in over 100 countries, and boasts a comprehensive list of 5 million hotspots. It doesn't just have public networks, either. Where a password is needed, you'll often find it's been uploaded by the app's users.
You can also lookup where you're going (country, city, or particular location), and prepopulate the information so it's accessible offline. While the free version limits what you can save for later use, the Pro version lets you cache an entire city if you like.
That's super-useful when you're out exploring without access to cell data, pointing you towards the nearest hotspot if you need it. Wifi Map prides itself on having the most active Wi-Fi community, with participants constantly adding new information and networks
iOS and Android, free (basic version), $4.99 (pro version)
---
What are your favorite apps for dealing with the flying experience? Any we left out?
Images via Anne Worner (man in airport), Jorge Díaz (people waving), Justin Daoust (arrivals sign),Matthew Grapengieser (plane flying), Tabrez Syed (airport board).