There's no place in the world like India. Veering between traditional and modern, beautiful landscapes and bustling mega-cities, India is a constant surprise in both good and not-so-good ways.
The country isn't for the faint of heart. Poverty can be crushing, bureaucracy tests patience to its limits, and schedules follow their own rules to such a degree that even expert travelers will start pulling their hair out.
But, as in many other facets of life, technology can help deal with the nitty-gritty of travel in the Asian subcontinent. From quick and easy booking, to finding your way around, to making sure you get a spot on the right train, here are 14 of the best apps and sites for travel in India to help make your trip as enjoyable as possible.
Note: Most of these apps require an internet connection to work. It's worth picking up an Indian SIM card if you plan to use them on the move.
Where to Stay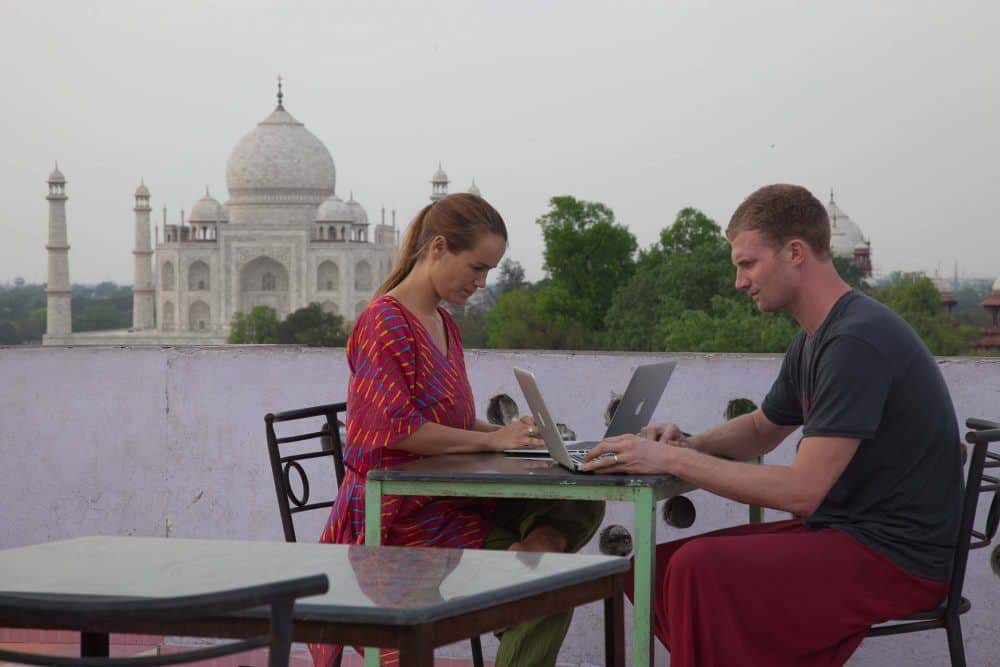 The sheer size of India can make it seem intimidating when you're looking for places to stay, but it doesn't have to be.
MakeMyTrip
MakeMyTrip is regularly listed as an essential tool for traveling in India, and for good reason. This one-stop booking site has an easy-to-navigate layout, a nicely-designed app and, most importantly, a well-stocked directory of hotels, travel options, and deals.
You can book flights and trains here too, but the hotel section is where the service really shines. It has the most comprehensive list of accommodation options in the country, from ultra luxury to bare-bones.
Web, iOS, and Android, free
ClearTrip
This site is a good alternative to MakeMyTrip. Less user-friendly but just as comprehensive, ClearTrip is a more-than-decent alternative if you're not finding what you need on the other site.
It offers some extra features not covered by MakeMyTrip, such as deals and offers on local activities for all moods, from spa visits to multi-day trekking trips.
Web, iOS, and Android, free
Oyo
Oyo is actually a chain of properties, but is worth mentioning because it covers pretty much every type of accommodation you can think of. Looking for a hostel vibe? No problem. Traveling with your family? Got your back. Want a homestay? Oyo can provide that also.
With over 6,500 properties in almost 200 Indian cities, there's a high chance Oyo has something suited to your tastes. You can filter by specific features, such as suitability for business travel, proximity to the train station, payment on arrival, and more.
Web, iOS, and Android, free
Which Train to Take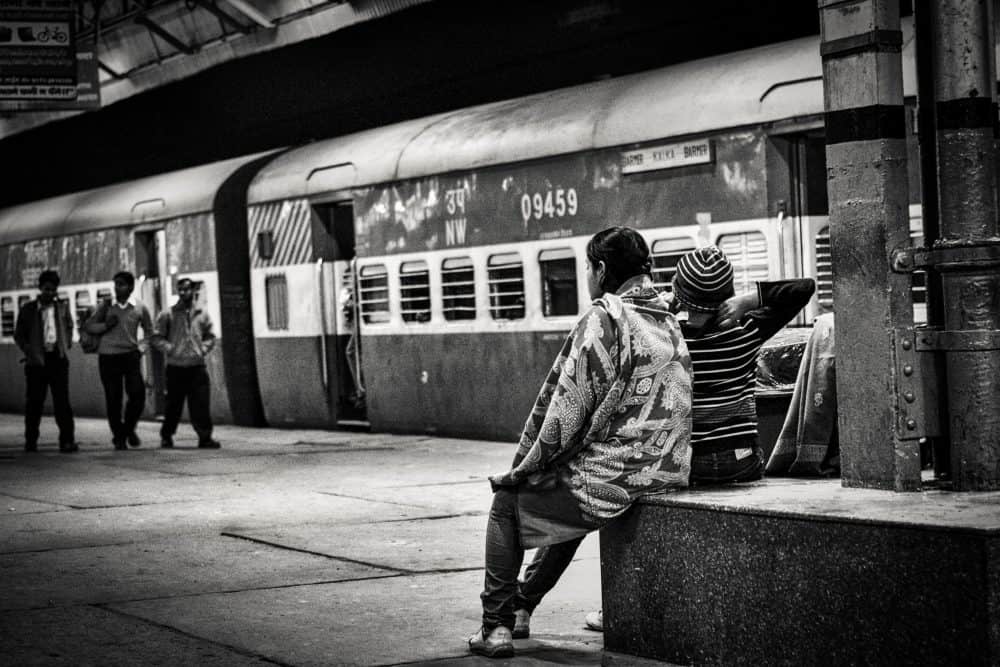 Train travel is an intrinsic part of exploring India, and, just like the country itself, can be exhilarating, illuminating, and drive you insane in equal measure. The key to a better experience? Preparation.
IRCTC Connect
The Indian Railway Corporation Limited, or IRCTC for short, is the company behind the railroads. Its app is a comprehensive, well-designed directory of lines and the best way to organize your train trips.
The app allows you to book and cancel tickets, check timetables, and receive alerts for any problems that may happen during the journey — which, as you'll soon find, can be as frequent as the trips themselves.
iOS and Android, free
12Go Asia
If you're after a simple way of booking train and bus travel throughout India (and several other Asian countries), take a look at 12Go Asia. The site makes it very easy to search for routes between two cities, pick the service you most like the look of, and book a ticket.
You can see the fastest, cheapest, and best-rated routes at a glance, or dig down through all available options. Once you've booked, you'll receive an email with all of the details, including the all-important PNR number that gets you onto the train.
There's no need to print it out: showing your PNR and (occasionally) your passport or other photo ID to the ticket inspector is all you need. If your plans change, no problem: journeys can be canceled and rebooked with a few clicks.
Web, free
BookMyTrain
Another online tool signed off by IRCTC, BookMyTrain focuses, as its name suggests, on booking tickets. The main difference to IRCTC is that the tickets will be physical paper slips, and can be paid with cash on arrival.
That's a good option if your credit card has been blocked by your bank for unidentified activity (we've all been there), or if it's been seeing too much action lately (we've all been there, too).
The site also provides alerts on journeys as they happen, as well as regularly offering discounted tickets and seasonal sales.
Web, iOS, and Android, free
ConfirmTKT
If you've been to India before, you're probably familiar with the intricacies of booking train tickets at the last minute. If you haven't, here's something you should know: last-minute train tickets are a lottery.
In India, the only way to guarantee a solid, confirmed train ticket is to purchase it months in advance. Later bookings can be waitlisted, meaning you're never sure if you have a spot until the day of the trip. ConfirmTKT wants to stop this.
The founders of this startup checked the booking trends of one particular line, and turned the pattern into an algorithm for the entirety of the network. Users can now confirm whether they'll actually be able to get on a train with their ticket, as well as finding alternative routes if needed.
ConfirmTKT may be the most rewarding app you'll use in India, particularly if you are traveling on a tight schedule.
Android, free
How to Get Around
With world-class traffic jams a daily occurrence, getting around in India can be a major hassle. Our advice: take a deep breath, arm yourself with plenty of patience, and use these apps to make your day a little easier.
OLA
Dubbed the Indian Uber, OLA is a ride-sharing app that will save you from being overwhelmed when trying to hail a cab. Similar to Uber, it has different budget options, and is available in several cities around the country.
Though Uber is also present in India, OLA is worth checking out for several reasons. Its fleet is larger, particularly when combined with its subsidiary Taxi For Sure, and it also covers more ground. The company operates in 100+ cities, many more than Uber.
iOS and Android, free
Redbus
Train traveling is, as we said, a huge part of the experience when exploring India. Chances are, though, you may have to take an inter-city bus at some point to get where you're trying to go… or you'll be so scarred from a train incident that you want to give the railroad a break for a while.
For those days, Redbus is your friend. This ticketing app lets you choose between a range of standard operators, tourist buses, and even private Volvos in 22 states. The site regularly provides discounts and special offers, making it a great tool for those on a strict budget.
Web, iOS, and Android, free
If walking is your jam, then make sure your phone is properly equipped with NaviMaps. Sure, Google Maps will work in a pinch, but it can't match the accuracy of this app, signed off by navigation service Map My India.
Besides the classic features of traffic info, suggested routes, and offline navigation, NaviMaps added value lies in its detailed 3D maps. Who doesn't want to pretend they're in a video game while trying to figure out how to get to the next tourist attraction?
iOS and Android, free
What to Do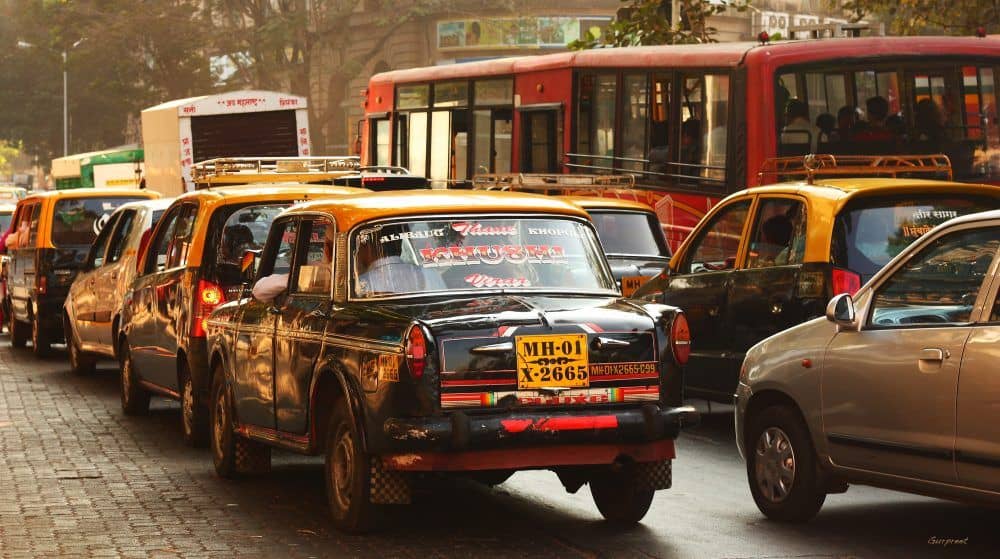 In a country like India with its sheer size and wealth of things to see, travel planning can be a challenge. Fear not, these apps are here to help.
Tripigator
Tripigator is marketed as the perfect resource for busy and last-minute travelers, but those of us with more time can benefit from it too.
This beautifully-designed app, signed off by the Ministry of Tourism, creates personalized itineraries for each traveler. The way it works is simple: input details like timeline, budget, and preferred destinations, and let the app work its magic.
You will be able to follow the itinerary as you go, and the app will point you to any places of interest, as well as any travel necessities like ATMs and pharmacies.
Web and Android, free
Tripoto
In the same line of business, Tripoto brings the human touch to travel planning. This app features a wealth of local recommendations, past explorers' travelogues, and fellow travelers' itineraries.
It also acts as a social network for travelers, allowing users to get in touch, share tips and advice, and even take the experience offline.
iOS and Android, free
AudioCompass
With an endless supply of fascinating sites to explore, there will be plenty of times in India when you'll wish you had a tour guide. Most of the time you'll need to wait about two seconds before someone comes up and offers to provide exactly that service, but if you'd prefer an electronic version, AudioCompass is the way to go.
Built in partnership with the Indian Ministry of Tourism, this app turns your phone into an audio guide. It features guides for over 1,200 natural and cultural sites around the country, from Kerala to Himachal Pradesh to Agra Fort.
iOS and Android, limited free access, in-app content up to $15.99
Where to Eat
Get ready: the food is bound to be one of the highlights of your Indian trip, and these apps will make sure you don't miss a single, glorious bite.
Zomato
The Indian answer to Yelp, Zomato is on an endless search for the best restaurants in the country. Covering over 80 cities, the info is organized neatly in categories like "pocket-friendly delivery" and "nightlife," and comes served with thematic recommendations and updated customer reviews.
Initially founded in India, it now operates in 20+ countries, so if you like it, you may be even able to keep using it back home.
Web, iOS, and Android, free
Travelkhana
Don't think you have to sacrifice the quality of your grub when you jump on a train. Travelkhana, a 24-hour delivery service, brings food to train travelers by partnering up with restaurants near stations.
Simply put in the train details and the next station on your itinerary, and browse through the menus. Pick your meal, pay for it online or with cash, and track the delivery all the way to the station.
Web, iOS, and Android, free
---
Got any other top travel apps for India that we missed? Share them in the comments!
Images via Kyle Hasegawa (Taj Mahal), Steven Zwerink (Taj Mahal and laptops), Rajarshi Mitra (women on train station), Per Mosseby (taxi driver), GPS (Bombay traffic), Eddie Welker (Indian food)