Buses are often the least glamorous (and least comfortable) form of long-distance travel, but they're usually affordable and go almost anywhere. They're the only public transport option in many parts of the world, since many destinations aren't easy to reach by train or plane.
Now and then, you'll even find VIP, sleeper, or other upgraded services, which help ease the burden of a long journey. Wherever your journey takes you, we've found the best bus apps to help you get there with the right mix of comfort, price, schedule, and amenities.
Some of these apps are from aggregators, which let you quickly compare services from many different companies. Others are provided directly by the bus companies themselves, letting you skip the middleman and avoid commissions.
Whatever approach they take, however, they're all useful tools for planning your next adventure.
WanderU
This app really specializes in providing transportation services in North America: in other words, the United States, Canada, and Mexico. It aggregates bus data, along with trains, flights, and hotels, in 5000 cities across the continent.
WanderU lets you filter by amenities like Wi-Fi, toilets, power outlets, extra legroom, or air-conditioning, and directly buy tickets for an appropriate service. The app makes it easy to compare a wide range of services by producing a useful summary of your options.
If you want to go between Los Angeles and San Francisco on a given date, for example, you'll get a table with the number of trips available, the lowest price, earliest and latest departure times, and fastest transportation time for that particular day.
iOS and Android, free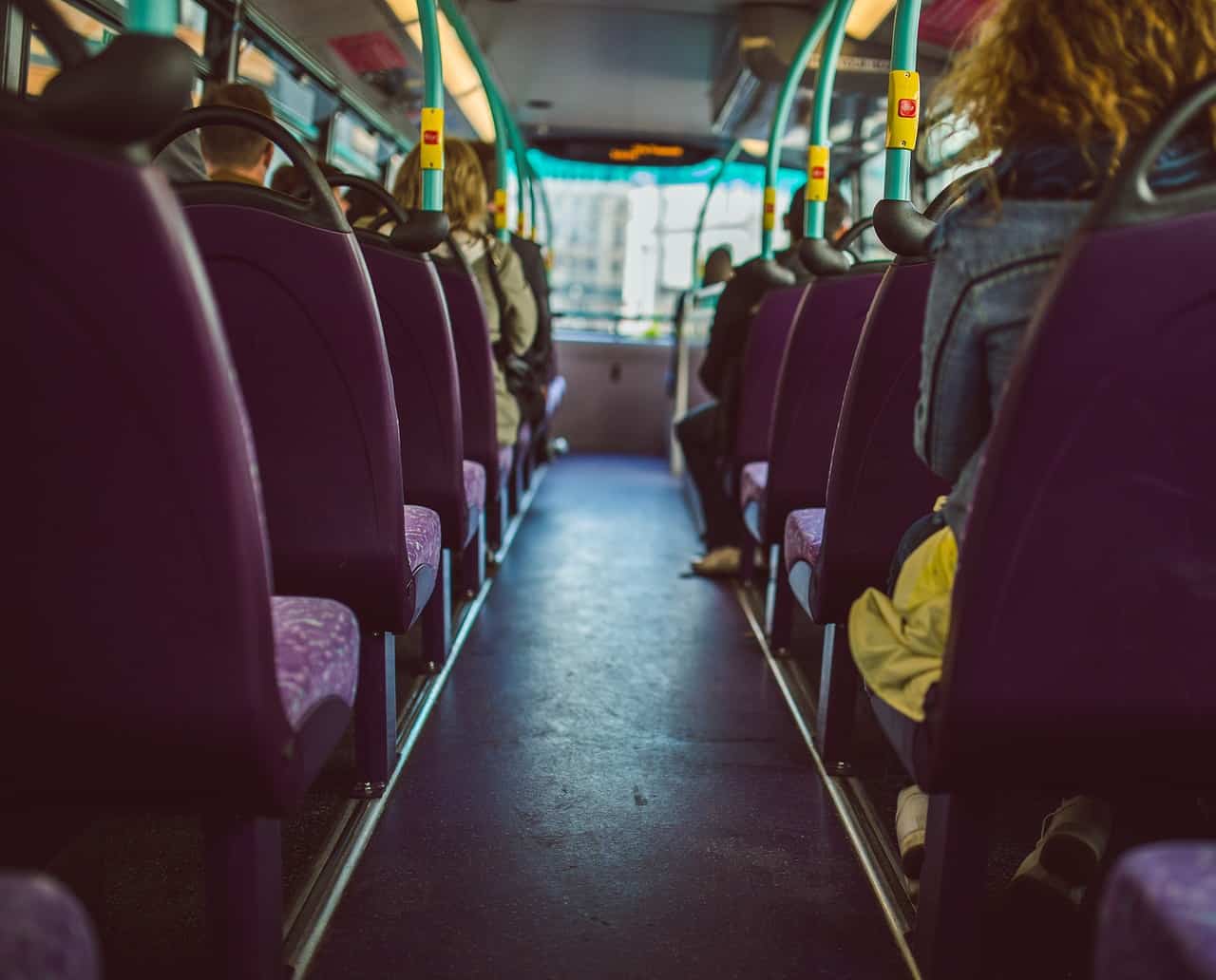 FlixBus
Want to skip the aggregators and go straight to the source? A good option is FlixBus, which is based in Germany and provides affordable bus services across Europe and the United States. The app lets you browse routes, book tickets, and access your trip details, all in one place.
You can take advantage of special discounts or vouchers for cheaper tickets, and there's even a lost & found section to register anything you accidentally left on the bus. Flixbus typically offers multiple drop-off/pickup locations in larger cities, and you can receive text alerts for any route or bus changes.
Real-time bus tracking is available on the Flixbus site, but unfortunately not in the app as yet.
iOS and Android, free
Omio
Formerly known as GoEuro, Omio is another useful tool for bus travel, particularly in Europe. The service has expanded to include the States, but its options in the US seem a bit limited so far. You can also book trains and flights using the app.
One nice feature that other apps haven't (yet) adopted is the ability to enter your discount card information directly in the apps. At this point, the cards are primarily focused on European rail travel.
Unlike some of the competition, the app isn't overly dependent on FlixBus or other continent-wide bus companies. As you'd hope, it also lists bus services run by individual country operators.
If you search for buses between Madrid and Barcelona, for example, you'll see results for Alsa, the largest Spanish bus company.
iOS and Android, free
Rome2Rio
This transportation app provides door-to-door travel information in 160 countries around the world. To do this, Rome2Rio has partnered with over 3000 bus operators worldwide, along with plane, train, ferry, and rental car providers.
After entering your intended start and end points, the app provides possible bus routes and itineraries. You can then review prices, schedules, and various bus carriers, before being redirected to a third-party site to buy the tickets.
It should be noted that Rome2Rio partners with only some local companies, not all, so it's worth cross-referencing with other apps if you're not seeing a route or schedule you like.
The app comes with some useful features like the creation of multi-stop trips, saving itineraries for later, sharing trip details with friends via email or social media, and displaying a detailed "map view" of the trip.
Rome2Rio currently supports 43 currencies and is available in seven languages.
iOS and Android, free
Busradar
Many bus apps are best suited for a particular region, and for Busrader, that's Europe and Great Britain. Like Rome2Rio, this is a bus service aggregator, so you'll find intercity services from many different companies.
The app lets you find routes and view them on a map, as well as book tickets via a third-party site. One nifty feature for flexible travelers is "extended search," which lets you expand the range of your intended departure or destination point to find better schedules and prices.
You're able to see a detailed list of amenities provided on the bus before you book. When I searched for a route between Istanbul and Bursa in Turkey, I was told that the bus had free coffee and bottled water, and power sockets were available to use.
iOS and Android, free
Busbud
Like Rome2Rio and Busrader, Busbud is another worldwide transportation app. Its main advantage is that, in certain cases, it provides a wider variety of options than the competition.
When I searched for routes between Los Angeles and San Francisco, for instance, I saw two bus services offered, from Greyhound and FlixBus. While that's still not exactly extensive, it was a better effort than that from Rome2Rio or Busrader, which both offered services from just one company.
Busbud lists out the amenities that can be expected on the bus, like air conditioning, power outlets, toilets, and Wi-Fi, along with stops and transfers along the route. You can also see any restrictions or requirements for boarding and baggage, and get directions to your pickup point.
The app is currently available in 63 countries.
iOS and Android, free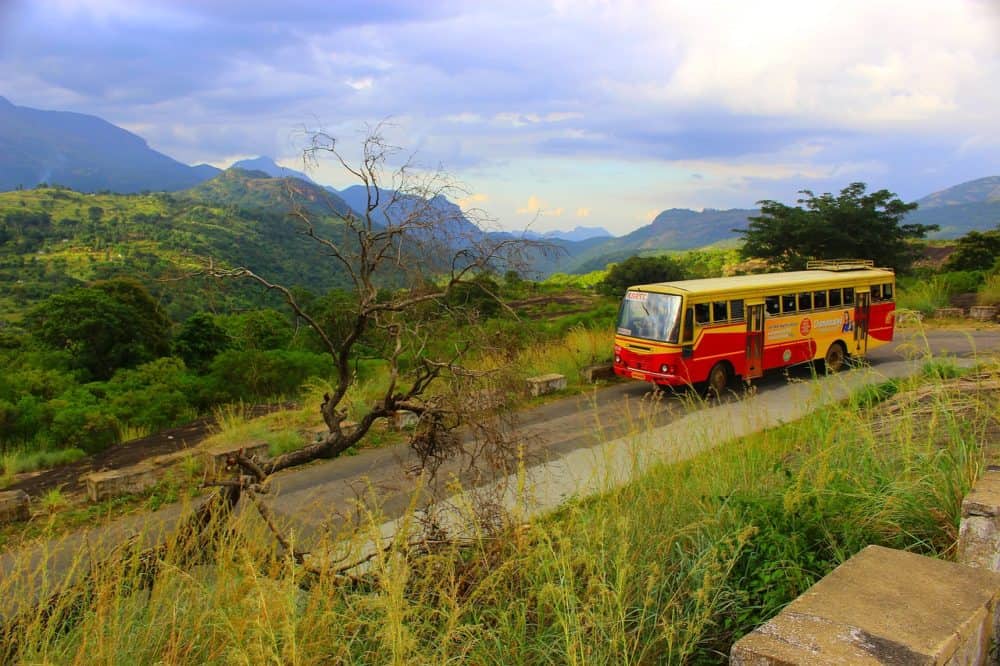 redBus
redBus only serves a handful of countries, but it offers some unusual features. This app currently covers buses in India, Singapore, Malaysia, Indonesia, Peru, and Colombia. You can search for routes, book tickets, and often select a seat for your trip.
One rare feature is "Track My Bus," which lets you see the current location of your bus on a live map. The company offers an on-time guarantee, and you can get a 25% refund if your bus is delayed half an hour or more beyond its boarding time.
You can easily cancel your bus ticket within the app, which is nice to see. The service may well expand to other countries, so it's worth keeping an eye on it for future trips.
iOS and Android, free
12Go
Finally, while it's not (yet) an app, it's worth mentioning the 12Go site for travelers in Asia, Australasia, and increasingly, other countries around the world. Covering a comprehensive range of bus routes everywhere from Thailand, Malaysia, and Vietnam to India, Japan, Turkey, Jordan, and elsewhere, the service is the easiest way to book advance tickets in most of these countries.
Also covering trains, vans, ferries, and private transfers, the site lets you quickly search for routes between two destinations, including multi-mode trips where you swap from (eg) a bus to a ferry.
You'll see a summary of all of the options, with the cheapest, fastest, and top-rated routes highlighted. Amenities and travel time are listed for each service, and it's possible to filter by price, transportation type, departure and arrival times, and more.
Once you've chosen a service, booking is handled directly on the site. It's usually possible to cancel a booking if your plans change, and in cases where you need the physical paper ticket, you'll be provided exact details on where and how to collect it.
---
Images via Pxhere (buses and mountains), Max Pixel (inside bus), Oran Viriyincy on Flickr (people boarding bus), and Max Pixel (scenic bus ride to hill station).