Looking for a game to pass the time while also engaging the 'ole brain? Puzzle games are a great option that provide both entertainment and a genuine mental challenge.
For a brain buzz on-the-go, iPhone puzzle games fit the bill. From classics like Sudoku to escape room-style puzzles, there's plenty to choose from. In fact, there are thousands of games to choose from. If you'd rather focus on solving actual puzzles than searching for the right game, we've got you covered.
Based on their "fun factor", level of difficulty, value, and functionality, these are the best iPhone puzzle games worth downloading in 2023.
Magic Cube Puzzle 3D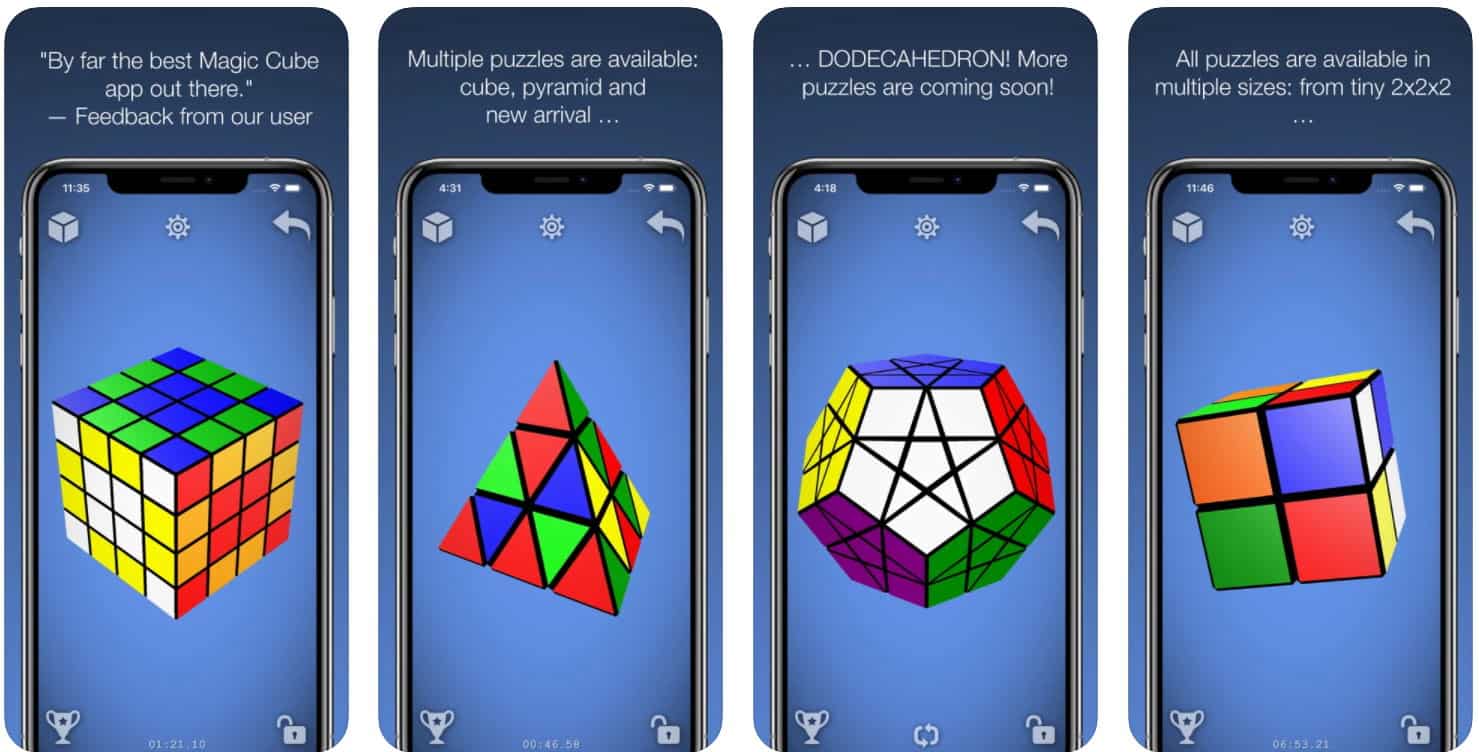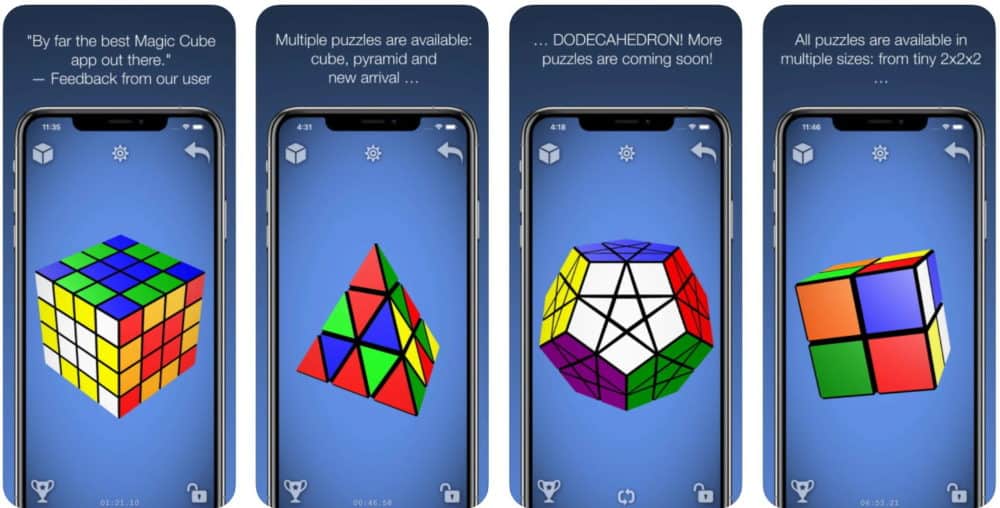 Magic Cube Puzzle 3D is a Rubik's cube-style app that is thoroughly addictive. Unlike an actual Rubik's cube, however, the game is actually beginner-friendly. You can customize any puzzle to be as small as 2×2, so you can get started at an easy difficulty level. As you progress, you can work your way up to a whopping 20×20.
You're not restricted to just cube-based puzzles, either. The app also has pyramid and dodecahedron style puzzles to solve, again, each customizable from 2×2 to 20×20. The app's 3D graphics are simple but realistic. It's free to download, but ad-supported. You can remove the ads for just 99c.
If you look back nostalgically at those endless hours spent fumbling with a colored plastic cube during your childhood, this is the puzzle game for you.
The Room: Old Sins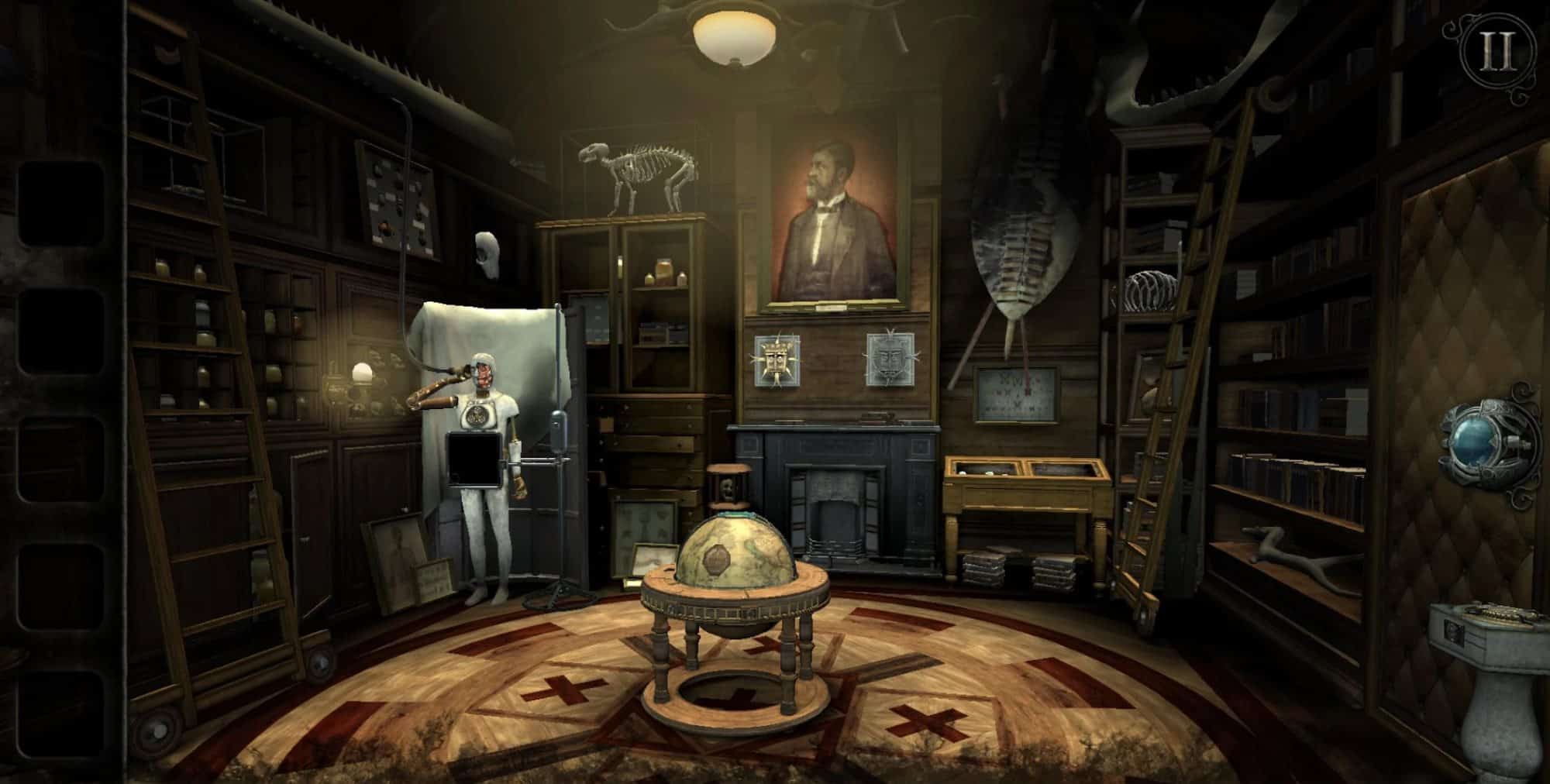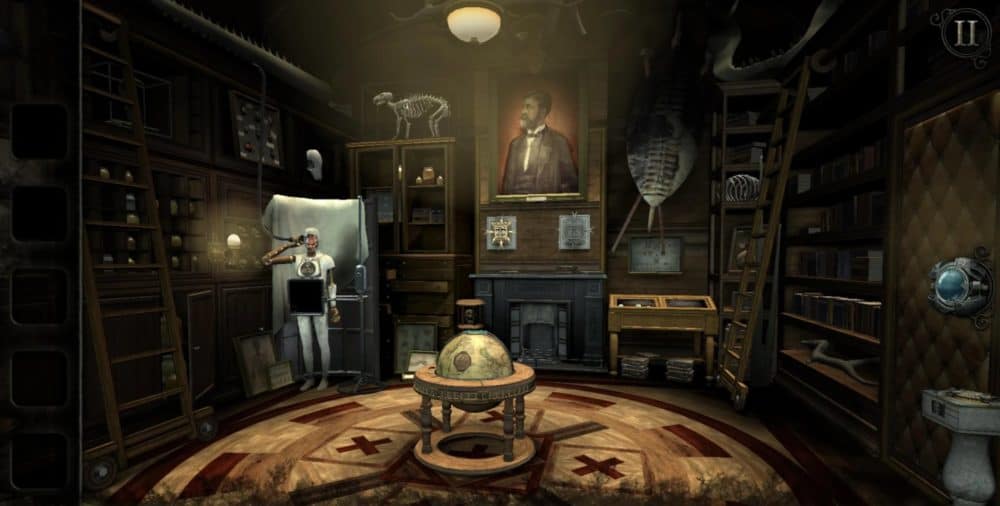 The Room: Old Sins is the fourth edition of the popular The Room game series. The series has won countless awards and accolades over the years, and has one of the highest average review scores of any series on the App Store.
A puzzling, mysterious, and downright spooky game at times, Old Sins takes you through a mysterious story. An engineer and his wife have disappeared, and the trail leads to the attic of their own home. That's where the fun begins, as you explore an immersive environment with an incredible level of detail.
The mechanics are similar to an escape room: explore your surroundings, discover clues, and unlock the next environment. But the game's level of detail, combined with a haunting soundtrack, give it perhaps the most realistic feel of any mobile game I've tried. It's easily one of the best iPhone puzzle games out there.
Old Sins costs $4.99 — and is worth far more, in my opinion!
Blackbox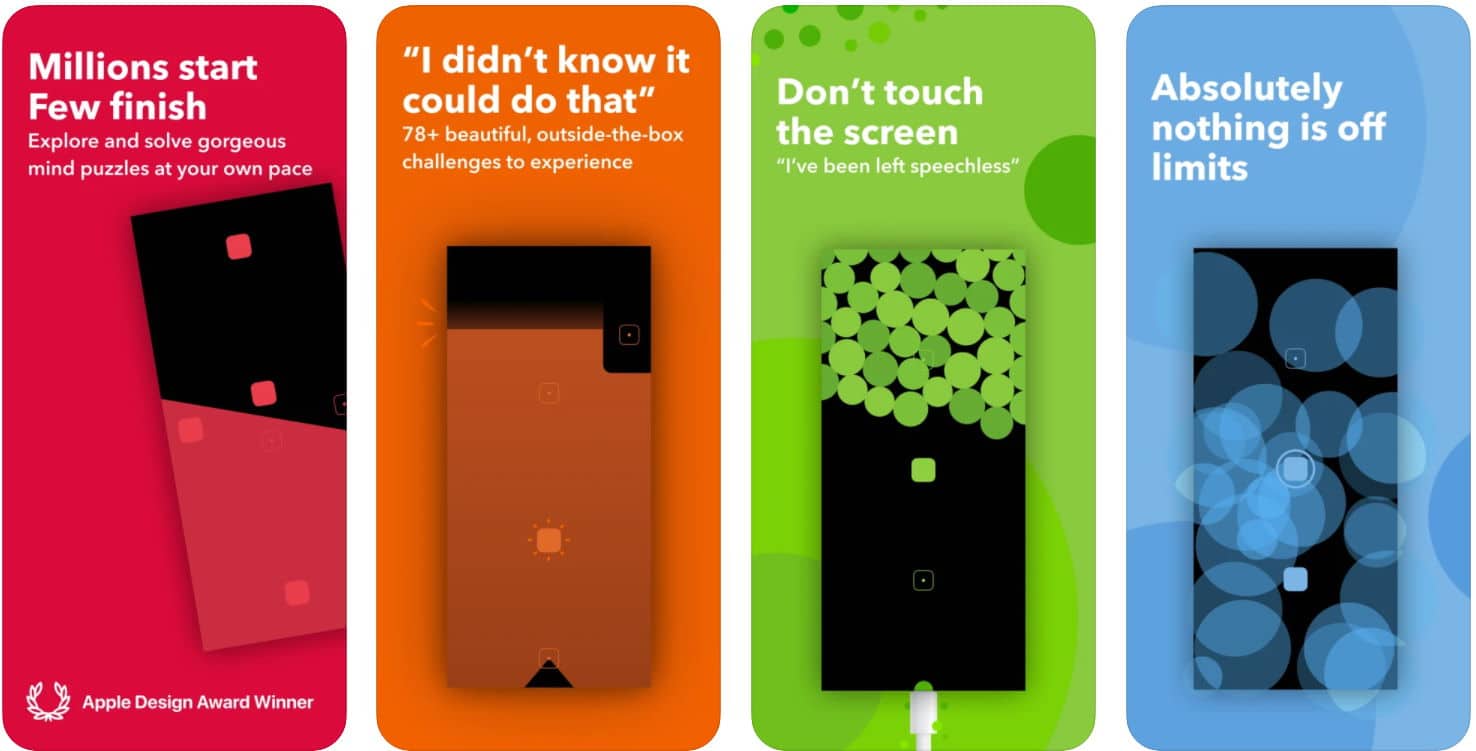 Blackbox is a remarkable piece of work that you really have to try to understand. Put simply, it's definitely not your typical puzzle game.
This app makes you rethink what your phone can do, and even what your phone is. There's no clicking, tapping, or swiping. Instead, Blackbox forces you to think outside the box — and beyond the screen.
As the developer says, "to crack Blackbox's puzzles you'll need to find solitude and stillness, climb mountains, call on friends, [and] get in tune with the cosmos". Those aren't virtual mountains he's talking about, either.
Blackbox has a solo game mode as well as a co-op mode with friends. It's free to play with various in-app purchases available, including hints, new puzzle packs, and more. Under active development and full of surprises, all I can say is download it: you won't regret it.
Sudoku.com – Sudoku Puzzle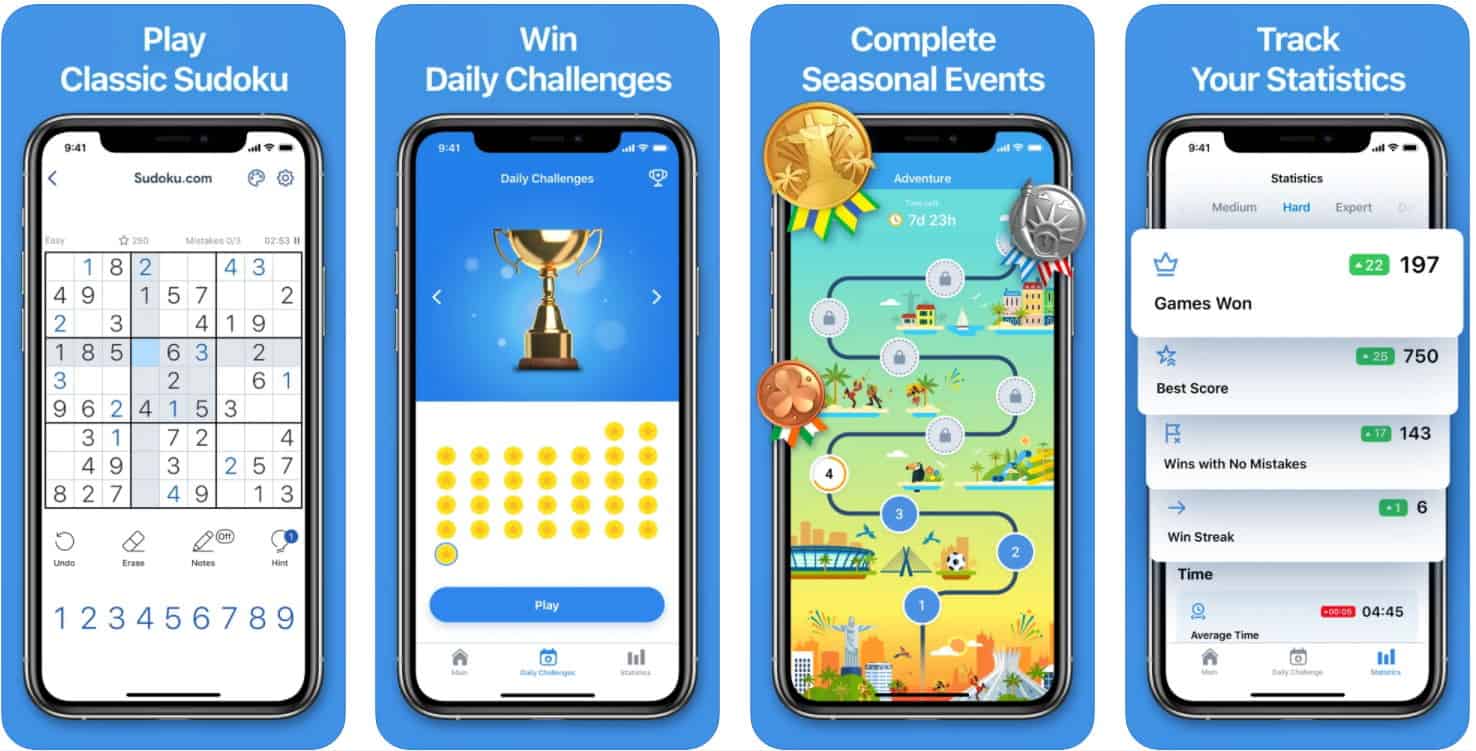 For fans of the classic math puzzle Sudoku, downloading this app from Sudoku.com is a no-brainer. The game lets users play classic Sudoku, at four different difficulty levels. You can also track detailed stats about your gameplay, helping you improve over time.
Beyond the basics of Sudoku fun, the game also has a few bonus features. Customizable themes let you tweak the visual appearance of the boards to your liking. Hints and notes help you out when you're stuck, while daily challenges and seasonal events keep things spicy (and addictive!)
This app is free and ad-supported. You can remove the ads for a one-time cost of $4.99 if they start to annoy you.
Monument Valley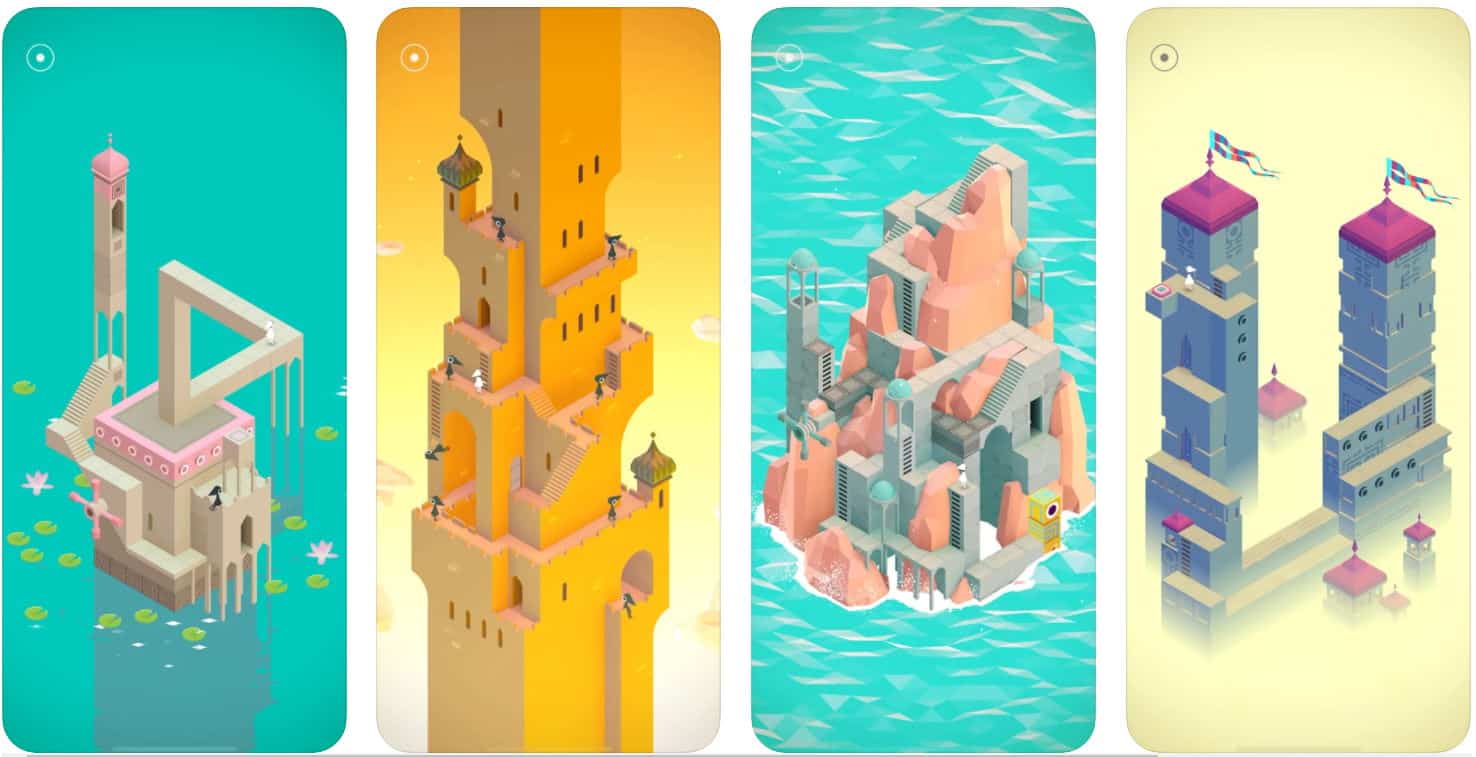 Monument Valley and its sequel Monument Valley 2 are two of the best iPhone puzzle games of all time. That's not just my opinion: both games have won several prestigious awards, including Apple Game of the Year. Both are great games, but I suggest newcomers start with the OG Monument Valley.
This engaging game has you helping a young princess navigate through a whimsical world filled with physics-defying architecture and impossible geometry. Uncover hidden paths, overcome optical illusions, and navigate the strange world filled with beautiful sights and sounds.
Monument Valley costs $3.99 for full game access. There's also an optional expansion pack with eight additional chapters, for $1.99.
Maze Machina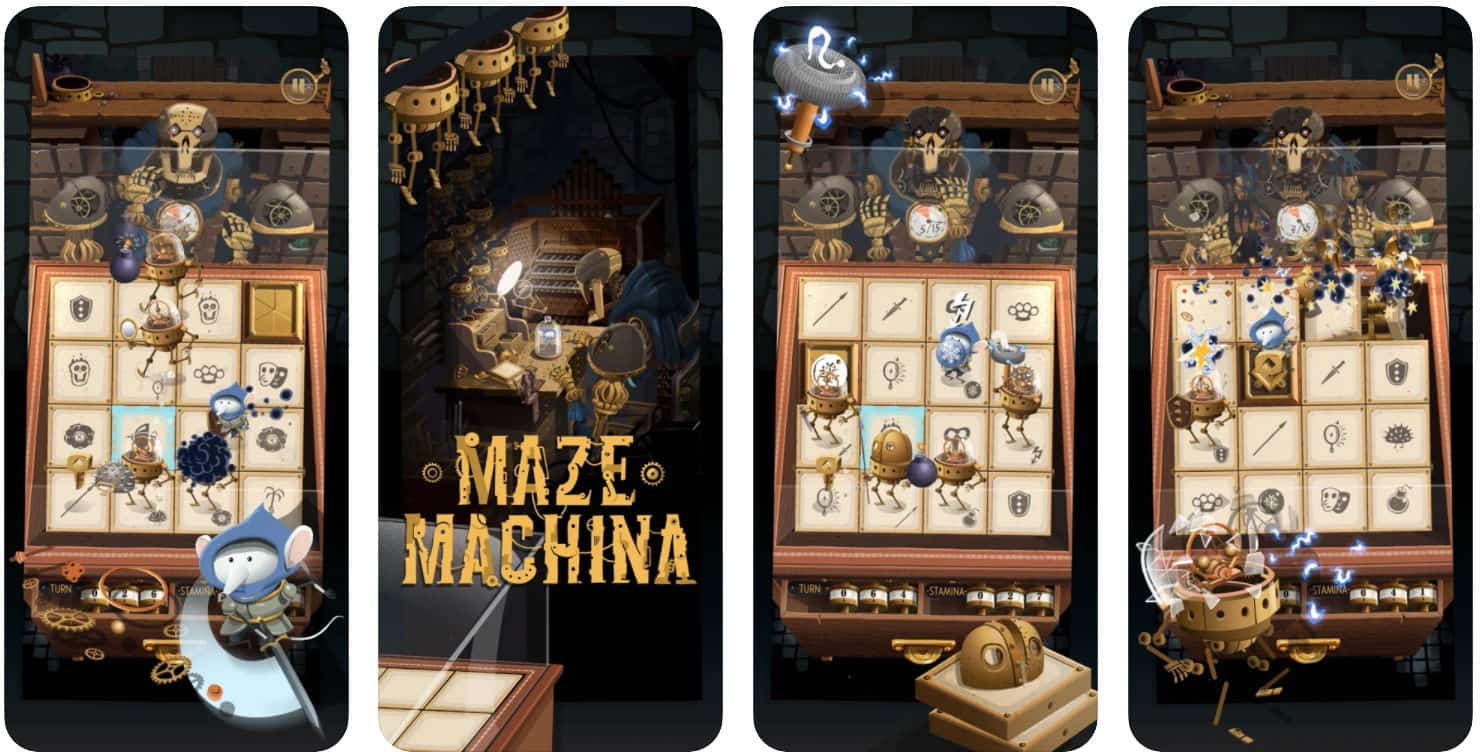 Maze Machina is an unusul game that's half puzzler, half turn-based combat game. You play as a tiny hero trapped inside an ever-changing labyrinth controlled by an evil Automatron. You must use the weapons, power-ups, and tricks that the labyrinth offers you in order to escape.
This is a thoroughly engaging game that you can get lost in for hours, or pick up and play for a few minutes between commitments. Games last just 5-10 minutes on average, and there are five unique game modes to explore. The gameplay is simple to get started, but difficult to master: perfect!
Maze Machina is free to play to begin with, and costs $1.99 to unlock the full game and remove ads.
Laser Overload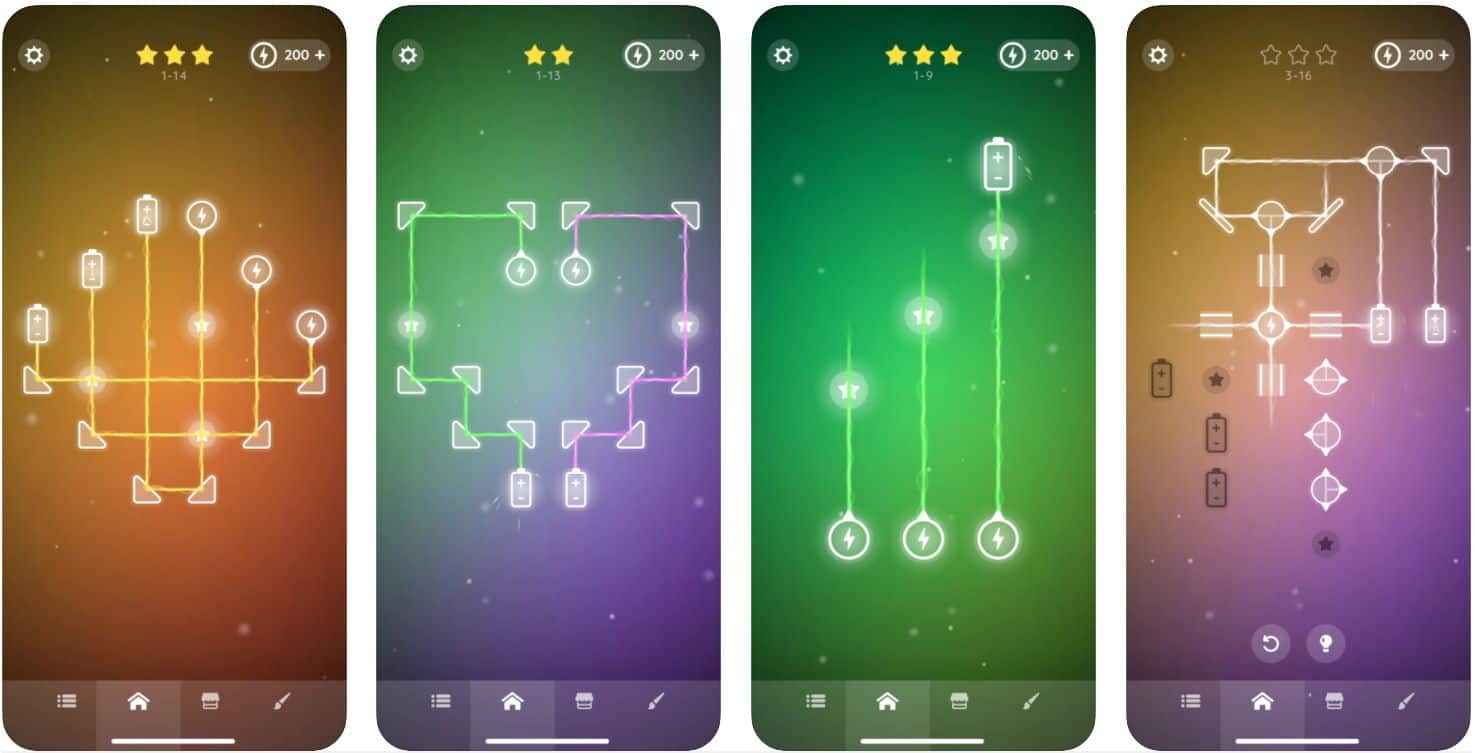 Laser Overload is a simple yet endlessly playable puzzle game where you connect energy sources to batteries, recharging the system and keeping the grid functioning.
The game is simple to understand and easy to play, yet difficult to master. With more than 300 levels to explore, this one will keep you busy for quite some time. It doesn't need Wi-Fi or a cellular connection either, so it's a good mobile game to play offline.
Laser Overload is free and ad-supported. You can remove ads for a one-time fee of $1.99 (which you may want to do, since they're a bit intrusive), and if you're struggling with later levels, you can buy coin packs to help speed up your progress.
Red's Kingdom
Red's Kingdom is a fun, casual puzzle adventure game that sees you playing Red, a squirrel on a quest to find his golden nut and rescue his kidnapped father.
While the plot may not be the most well-developed, the game is genuinely fun. Help Red navigate through 17 unique areas, while solving puzzles, battling goons, collecting nuts, and unlocking special powers.
The graphics and music are excellent, and many of the puzzles are pleasantly challenging, but it's still a beginner-friendly game overall. Red's Kingdom is $2.99 for full game access. There are no in-app purchases.
green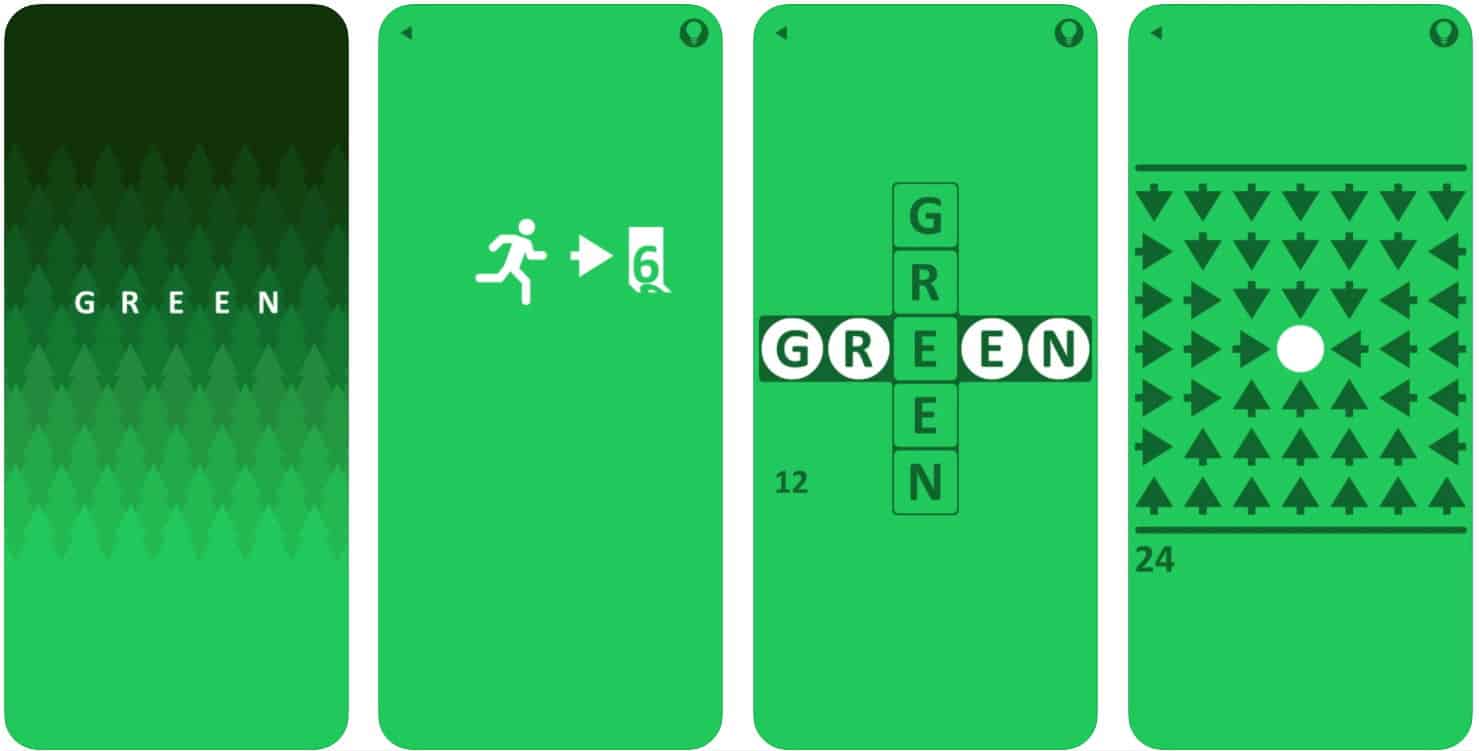 green is a simple logic puzzle game for iPhones that asks one simple task of gamers: Turn the screen green on each of 50 levels.
What sounds like a simple premise gets more and more challenging with each level. Puzzles are logic-driven, and each unique level has its own twist. If you're really struggling, hints become available once you've been staring confusedly at your screen for long enough.
The developer has clearly been on a roll with color-based names for his products: green comes on the back of previous games yellow, red, black, and blue. Free to play, there's an optional $1.99 unlock that removes advertisements.
Looking for more great iPhone games? Check out our picks for the best free iOS games and paid iOS games overall.
---
Main image via McLittle Stock/Shutterstock.com, other images via respective developers