Let's say you're in Spain, and want to travel from Valencia to Granada. Despite only being 450km (280 miles) apart, the options for getting between these two cities aren't great.
With no direct trains or buses, you're looking at an entire day on public transport. There are no direct flights either, so even spending a bunch of extra cash won't speed things up by much.
Wouldn't it be so much easier to hitch a ride? With apps like BlaBlaCar or Motar, you actually can, without having to stand on the side of the motorway with your thumb out. These services connect you to drivers with similar itineraries to yours, letting you carpool with a group of other travelers.
Some traditional ridesharing apps, like Lyft and Uber, provide carpooling options for shorter distances too. There are many ways for travelers to hitch a ride from the comfort of their hotel room, whether they're going across town or much further afield.
Safety
As with all options involving getting into a car with strangers, you can't guarantee absolute safety, but there are some precautionary steps to take.
First, try to only ride with drivers who have a previous, positive history on the app. Check out their profiles and reviews, and confirm previous passengers have vouched for them.
Second, aim to ride in carpools with other passengers rather than alone with the driver. Third, if you're a female traveler, many apps give you the option of choosing a female driver if you prefer.
Fourth, establish contact with the driver in advance. Communication should feel easy-going and comfortable. Finally, let at least one other person know where you are going, and who you're going with, in case of emergency.
Now, let's go ahead and discuss some of the options.
Uber
While Uber is far from a perfect company, it's still the global star of ridesharing. No other service rivals Uber in terms of the countries it covers or transport options it presents, whether you want a moto-taxi in Hanoi or a minivan in Los Angeles.
For those on a budget, there's also a carpool option. For travelers, Uber can be a great option for shorter distances, which typically means within a city or municipality.
One big advantage is price transparency, with rates being standardized and automatically generated. So, when you find yourself being quoted exorbitant rates for a short trip, Uber is a handy backup option for grabbing a ride with minimal hassle.
iOS and Android, free
BlaBlaCar
BlaBlaCar is the leading carpooling platform for long-distance travel in Europe. The service, which is available in 22 countries, is named after the idea of chatting with strangers: in other words, to "blabla."
Once you create an account, you can input your departure point, destination, and travel date. The service generates a list of drivers with similar itineraries, and you can check out their profiles and those of other passengers in the car.
The drivers also supply you with information like the exact pickup and drop-off points, type of vehicle, and cost for your journey. If you want to join the carpool, you will need to first send a request that needs to be approved by the driver.
There are also considerations for female users. Female drivers can choose to make their trips only visible to female passengers, for instance, and female passengers can filter for only female drivers.
If you do use BlaBlaCar, don't forget the app was created in the spirit of free conversation, so you may well find yourself among a group of chatty people!
iOS and Android, free
ZimRide
If you're connected to a school or company in the United States, you may be eligible to take part in ZimRide. After creating a profile based on your specific network, such as "University of Central Florida," you can search for drivers within your network and request to join them on their journey.
One cool feature of ZimRide is being able to see if you have any Facebook friends in common with your driver, a useful feature to help people feel safer.
Disappointingly, though, ZimRide is no longer accessible to the general public. The company has pivoted to only be available to people within specific networks, which wasn't always the case. If you don't qualify for any of the allowed networks, you'll need to look elsewhere.
Web-only, free
Lyft
If you're traveling shorter distances, Lyft is a great tool in the United States. Like Uber, you can get a vehicle to yourself or choose to be in a carpool, but the rides tend to be more affordable on average.
The overall atmosphere is more informal and relaxed as well. Lyft doesn't require that drivers have such "nice" cars, for example.
There are some carpool deals during popular travel times, like nights and weekends in larger cities. You could find yourself carpooling between Manhattan and Brooklyn in NYC, for instance, for just a few dollars.
The ride-sharing scene in the United States is extremely competitive, and there are tons of apps besides Uber and Lyft. If you want a dependable service with reasonable carpool prices, though, Lyft is definitely a solid choice for short-distance travel.
iOS and Android, free
PopaRide
Traveling in Canada? Check out PopaRide. With this app, you can find drivers who share similar itineraries and request to join their rides. The service primarily serves those traveling within the country, but there are often rides between Canada and the United States as well.
Like ZimRide, an additional "Private Networks" option lets people connect with employers or other networks for a more specific group of potential drivers.
It's encouraging to see that many drivers seem to be PopaRide veterans. The majority of drivers I saw had more than five reviews on their profiles, and many had over ten. You can view the profiles of other passengers in the cars as well.
Overall, PopaRide is a solid and straightforward tool for ride-sharing in Canada.
iOS and Android, free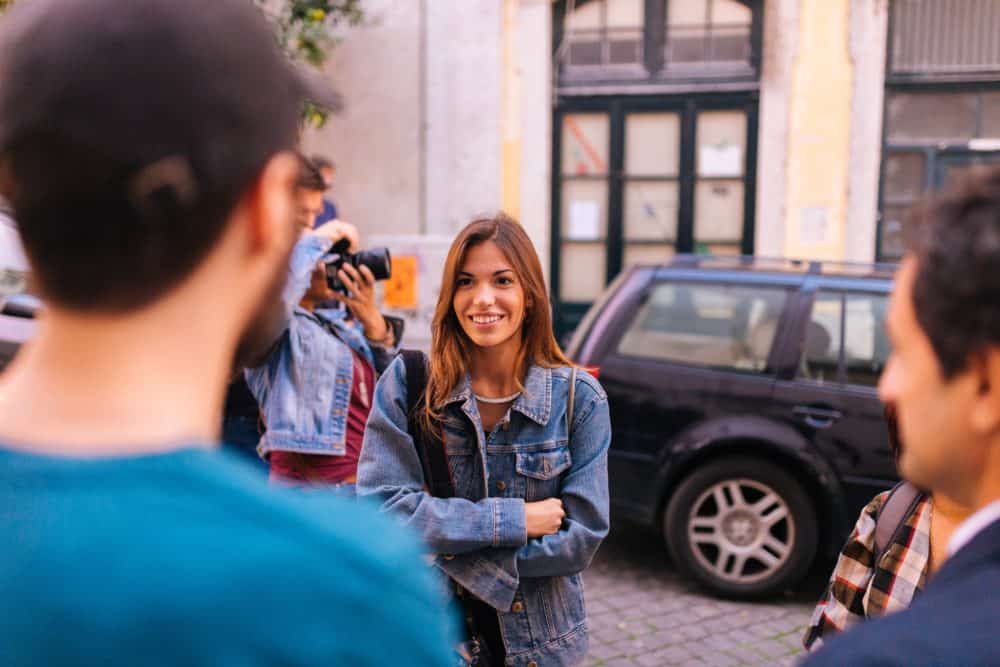 Motar
Motar is the main carpooling app in central Europe. It's been around since 2007, making it a bit of a veteran in this young industry. While the app has some bugs, it's still the only major app to cover the region.
With Motar, you can hitch a ride in someone's car as they travel along a particular route. If you don't immediately find a driver, you can also set up an alert in case future drivers add a trip.
You can also set the maximum fare you're willing to pay, the minimum number of seats you're comfortable with, and whether you only want a female driver.
iOS and Android, free
sRide
If you're traveling in India, check out sRide. While the ride options may be less consistent than Ola or Uber in India, the advantage of sRide is a more social experience.
The service's goal is to connect people who happen to be driving somewhere with passengers going in the same direction. This makes the experience more akin to BlaBlaCar or Motar than Uber or Lyft, albeit focused on travel within cities.
Currently, sRide has carpooling support for many major cities in India, including Pune, Hyderabad, Kolkata, Mumbai, Chennai, Delhi, Bangalore/Bengaluru, and others. There is also a bikepool feature, so you can find people to potentially cycle alongside!
iOS and Android, free
Hitchhiking Maps
If you plan to hitchhike, the Hitchhiking Maps is a global resource worth downloading. You can view points plotted on a map, where hitchhikers reported on their success (or lack thereof) in that particular location.
For example, some spots may be marked with a 5-star rating, with reviewers stating they found a ride in a few minutes. Other spots may be reviewed with one star, in places where no cars stopped at all.
The app is very basic; it's essentially a map with pinned locations, and the reviews tend to be rather short. There is also no monolithic "hitchhiker experience." Some people may have better luck than others based on the location, weather, time of day, and personal characteristics.
Hitchhiking Maps hasn't been updated in quite a while, but since it pulls information from the HitchWiki database, you'll be able to go there for information even if the app itself eventually stops working.
iOS and Android, free
RideGuru
The RideGuru app is a global aggregator of carpooling and ridesharing services. It's ideal for comparing prices across platforms, which can vary depending on location and time of day.
In addition, it helps surface local or regional ridesharing services you weren't previously aware of, like Juno in Brooklyn, Grab in Kuala Lumpur, or Cabify in Bogota.
The downside of RideGuru is that once you identify a particular price or service you like, you still need to do the majority of the work yourself. This means calling the company, downloading an app, or doing whatever other action is specified.
As a result, it's best for surveying your options when first arriving in a city, like checking out the rates to go from your hotel or Airbnb to a central area. Once you've found the service(s) you like, grab the apps and phone numbers that seem most useful, and use them throughout your stay.
Web, free
---
Images via pxhere (girl on car), pxhere (road trip in desert), pxhere (people meeting before trip), and pxhere (scenic drive)