As a rule, local SIM cards are the most affordable option for calls, texts, and data while traveling. They provide a local number for making and receiving calls, and are typically cheaper than other options, especially if you're a heavy data user.
Buying them can be a hassle, though, especially in countries where there's a language barrier, or you're short on time and just want to get connected with a minimum of fuss.
So today, we're looking at alternatives. International SIM cards (sometimes called "travel SIM cards") aren't tied to a specific country or group of nations, but allow you to use your phone all around the world — for a price.
There are several of these cards on the market, each with different plans and pricing. We've done the legwork to discover which ones are best for certain types of traveler, and whether any of them might be right for you.
Note that using an international eSIM rather than a physical SIM card will usually save you money. You'll need a recent iPhone or other smartphone that supports this technology, however, so it's not yet a universal solution.

OneSIM (below) offers an eSIM with calls, texts, and data, but if you only need data, we've found better prices with Airalo. You can read our full Airalo review here.
Are International SIM Cards Useful?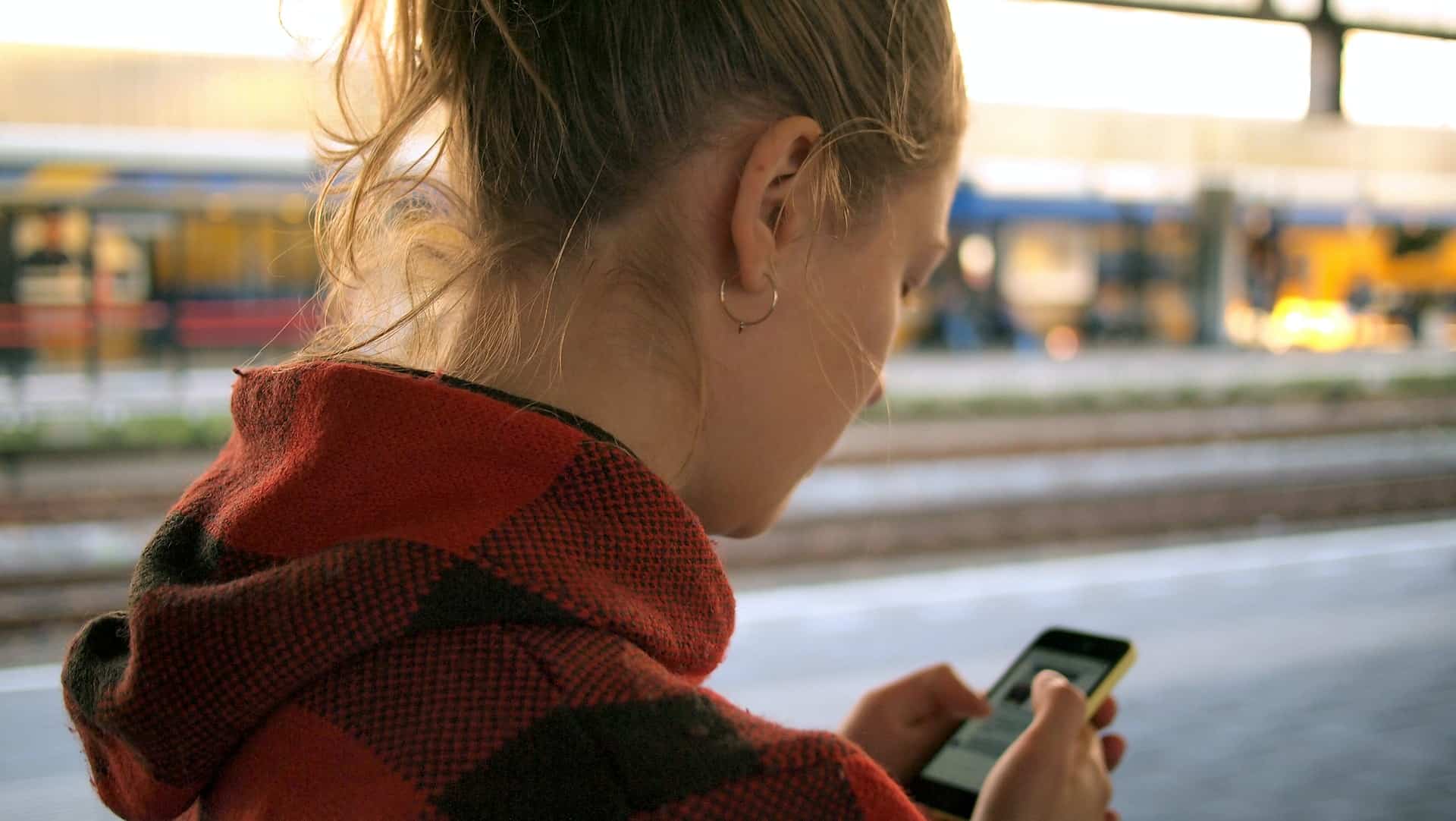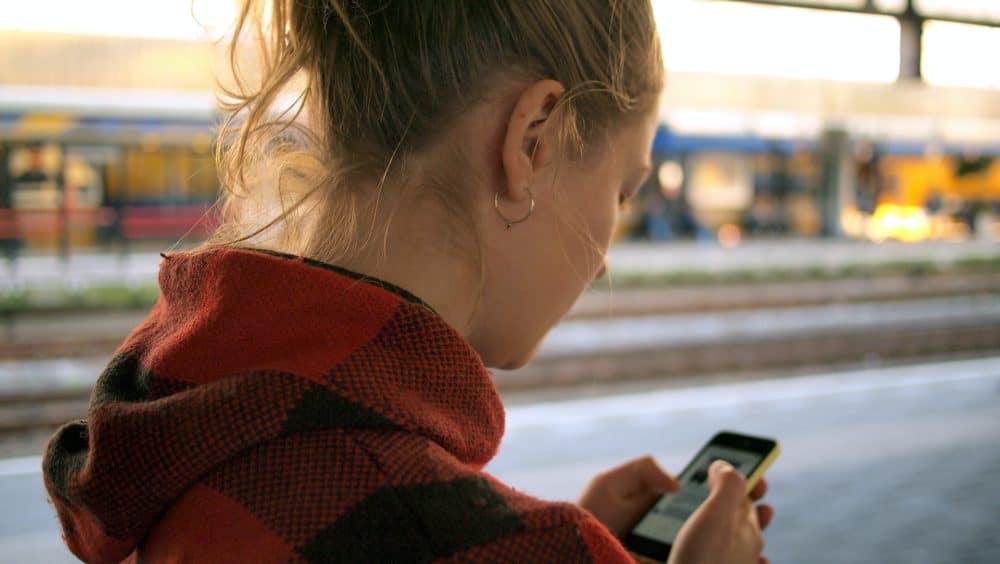 International SIM cards aren't our first choice for long-term trips, but what if you're not constantly on the road? Is it always worth buying a new SIM card and package every time you step off a plane, or do international SIMs have their place?
For business travelers who dip in and out of countries on short trips several times a year, international SIM cards can be a sensible choice. They're typically cheaper than roaming with your usual cell company, and more convenient than local SIMs. When time is money on a business trip, that matters.
For travelers who have a home base and take a few short trips a year, international SIM cards are worth considering. Look for a card that can be left dormant whenever it isn't required, with any remaining credit held over until the next overseas trip.
International SIMs can also make sense for those skipping through several countries in a hurry. The cost savings of local SIMs disappear if you're buying them every few days, and there are more exciting places to visit on vacation than the inside of half a dozen mobile stores.
Finally, even if you're on a longer trip, an international SIM can come in handy. There's often a lag between arriving in a new country and picking up a local SIM, and it's good to have a working phone straight away to call an Uber or tell your Airbnb host you'll be late. A little light use shouldn't be too expensive, and makes your first few hours somewhere new a lot easier.
Comparing International SIM Cards
We've broken down the options into two basic categories: international data-only SIM cards, and those that also include calls and texts. There's full details of the number of countries they work in, data, voice, and text rates, package options, whether they support eSIM, and more.
Prices and limitations vary widely, so be sure to read the details carefully to make sure you're getting a SIM that works well for your specific needs.
International SIM Cards With Calls, Texts, and Data
OneSim
OneSim is the international SIM card offering of US carrier Belmont Telecom, and comes in two different packages:
Universal (for discounted calls, SMS, and data service in around 50 countries)
Expedition (for calls, SMS, and the widest data coverage)
All plans give customers two numbers, one European (based in Estonia), and one from the USA, Canada, UK, or Australia. Numbers for other countries are available for purchase.
Plans are all prepaid, and include free incoming calls and messages for many countries, as well as reduced rates for outgoing calls.
Where Does OneSIM Work?
You'll get voice and SMS in 200+ countries. Data is available in 150+ countries on the Universal package, and 170+ countries with the Expedition package.
OneSIM Data Plans
Data prices vary depending on where you're traveling and whether you buy data bundles in advance.
You'll pay under 1c/MB in 40+ countries, for example, if you add a 10GB Zone Giga data bundle to a Universal package, or around 1.3c/MB if you go for a 3GB Zone Asiana bundle that covers 15 countries in Asia and Oceania. Several other bundle options are also available.
Casual data rates typically start at 20c/MB, so you're almost always better off to add a data bundle instead if you plan anything other than very light data use.
OneSIM Calls and Texts
Incoming calls are free in 162 countries if received on the EU number, and 20c/minute otherwise.
Outgoing calls start at 25c per minute on the Universal package. As with data, cheaper calling bundles are available if you plan to do a lot of it. Unlimited calls to the US and EU are an option on the Universal package.
Incoming text messages are free to receive anywhere on the European number, and outgoing texts cost 20-25c each.
OneSIM Extras
OneSIM includes a few extra features and bonuses to help sweeten the deal. There's an Android and iOS Voice-over-IP (VoIP) app that lets you call and text over a Wi-Fi network at a cheaper rate, and a partnership with Skype and Viber that lets users of those apps call you for free.
You also get a voicemail service, along with bonus miles on several frequent flier programs. OneSIM also has eSIM support for recent iPhones, Samsung Galaxy, and Google Pixel smartphones.
Separate "World" and "Asiana" eSIM packages are available, so if you want an eSIM that comes with a phone number as well as data service, this is a good way of getting it. If you only need data, however, we've found that Airalo is usually cheaper.
Our Take
If you're looking for calls, texts, and data almost anywhere you're likely to go, OneSIM is our top pick overall. The company has been around for a long time, and offers free incoming calls in most of the world and free incoming texts everywhere.
As with most international SIMs, casual data rates are expensive. If you're traveling to Europe, the US, Oceania, or somewhere else covered by the various packages, however, pricing becomes much more reasonable.
That said, we'd like to see those packages highlighted more clearly on the site. To find them, click on Rates, then choose the SIM name and country you'll be in. Choose 'Data' in the table that appears, and scroll down to see the different data bundles on offer.
GoSIM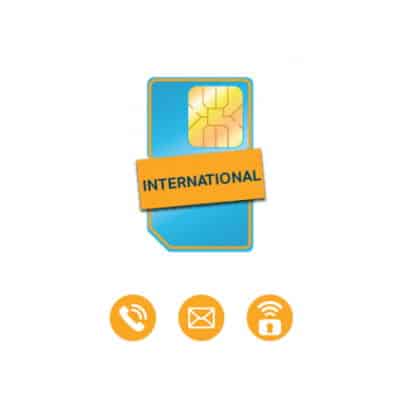 Like its competitors, GoSIM offers voice, messaging, and data plans for international use. It approaches things a bit differently, however: there's a single international plan, three regional plans, and various data-only options.
For calls, texts, and data, you can choose between the following plans. All use the same SIM card, you'll just get better pricing with the regional plans if you're traveling in that part of the world.
International (voice, SMS, and data around the world)
USA (free calls to US and EU numbers )
Europe (cheaper data in Europe)
Asia (cheaper data in Asia and Oceania).
There are specific data-only plans as well:
Zone A (65+ countries, cheaper per MB)
Zone B (110+ countries, more expensive per MB)
Regional data packages covering between 1 and 35+ countries
Customers get an Estonian number to use globally. Just as with the other companies, incoming calls are free in most countries, as are incoming text messages.
Where Does GoSIM Work?
GoSIM has call and SMS coverage in 210+ countries, and data service in 110+ countries.
GoSIM Data Plans
Casual data pricing starts at 25c per MB and go up from there, so if you're planning anything other than extremely light data use, you'll be better off with a data pack or data-only SIM.
As an example, 3GB of data for use in Vietnam costs $10, while 5GB to use throughout Europe costs $29. If you're roaming around the world, 3GB costs $53 for Zone A countries and $150 for Zone B. Smaller and larger packs are also available.
You can have multiple data packs active at once, so could have a smaller "global" pack to use anywhere combined with larger regional packs to save money.
GoSIM Calls and Texts
Incoming calls are free in 135+ countries. Incoming texts are free everywhere you have service.
Outgoing calls start at 29c per minute, but can be a lot more expensive than that depending on where you're calling from and to. Sending an SMS starts at 25c, but again, can cost much more.
GoSIM Extras
None.
Our Take
While GoSIM has global coverage for calls and texts, data service is more limited. Call and text rates are too expensive to use more than now and then, as is casual data.
Inexpensive data packages are available for places like the EU and Vietnam, but they only last for 14 or 30 days, and you'll lose whatever data you haven't used at the end. As a result, GoSIM is hard to recommend for longer or multiple trips, or customers who plan to call or text frequently.
KnowRoaming
Canada-based KnowRoaming provides physical SIM cards, eSIMs, or a special sticker that sits on top of your usual SIM card inside your device.
Whichever approach you use, your phone or tablet will connect to local networks for voice, messages, and data in whatever country you're in. You buy the SIM with some initial credit, then add more via the website or app. A US-based phone number is included, with others available to purchase.
Casual call, text, and data rates vary by country. Several data packages are available for use by region or globally. Each one is valid for either a given length of time or a certain amount of data.
We wrote up a full review of the service here.
Where Does KnowRoaming Work?
KnowRoaming offers service in 200+ countries for voice, text, and data. "Unlimited" data packages are available in 125+ countries, the rest are pay-as-you-go.
KnowRoaming Data Plans
"Unlimited" data plans are available for either one day ($3.99) or three days ($9.99) for use in 125+countries, or $5.99 for three days in the United States. You'll get at least 250MB of data per day at full speed, potentially reduced down to 2G speeds at some point after that.
You can also buy 1GB and 5GB data packs that cover either the United States, Europe, Asia, or all countries. Prices range from $9.99 to $99.99. These data packs last for nine months or until used up. Casual data rates start at 10c per MB, but pricing differs per country.
KnowRoaming Calls and Texts
Receiving a call starts at 8c/minute, but can cost significantly more depending on the country you're in. Receiving an SMS is free.
Calling rates start at $0.11 per minute for both mobile and landline, while sending a text will cost a minimum of 14c. Again, prices can change depending on where you are and the country you're calling.
KnowRoaming Extras
If you're using the sticker, it doesn't need to be removed when returning home, but just remains dormant until the next time you travel internationally.
The company also sells mobile hotspots, and includes 30 days of free WhatsApp use each time you top up your credit. A call-forwarding service is also available.
Our Take
KnowRoaming's sticker-based service is convenient, but doesn't work as reliably as a physical SIM card or eSIM. Charging for incoming calls is becoming more unusual, and makes KnowRoaming less appealing for customers who expect to receive more than the occasional phone call.
As there are no bundles that reduce the cost of calls and texts, you really need to check the prices in the app or on the site before arriving somewhere new. Given the wide price variation per country, you may need to be prepared to find an alternate solution in some cases.
The "unlimited" data packages sound more useful than they are, with the company only guaranteeing 250MB of use per day before reserving the right to reduce speeds. You'll likely be better off with one of the 1GB or 5GB data packs, which are much cheaper than casual rates.
Buy on Amazon
International Data-Only SIM Cards
As the name suggests, international data-only SIMs only provide cellular data, with standard calling and SMS service not included.
You can make calls to physical phones via any VoIP service like Google Voice, Skype, FaceTime, and Viber, however, and some of those services let you send and receive texts as well.
KeepGo
If you only care about having internet service when you travel, KeepGo is one of several international SIM card companies that focus solely on mobile data.
With just two types of SIM and a handful of data packages available, it's easy to figure out whether any of the company's offerings are right for you.
Where Does KeepGo Work?
As the name suggests, KeepGo's Lifetime World LTE SIM offers data service in 100+ countries around the world. The oddly-named GoFi Europe USA SIM only covers 33 countries in Europe plus the United States, but your data costs less.
KeepGo Data Plans
The Lifetime World LTE SIM comes with 1GB to use in a year. Extra packages can be purchased from KeepGo, ranging from $14 for 500MB to $165 for 10GB. Data stays active as long as you top up at least once a year.
The GoFi Europe USA SIM has no data included by default, and costs $8 for 1GB of data valid for a month. Each additional 1GB also costs $8/month.
KeepGo Extras
If you don't have an unlocked phone or want to share service among several people or devices, KeepGo also sells portable hotspots with the same World and Europe/US data services.
Our Take
KeepGo does a good job of keeping its options simple and easy to understand. Coverage isn't as widespread as some of its competitors, however, even on its so-called World SIM.
Costs with the World SIM are relatively high unless you buy the larger data packs. On the upside, unused data stays available for a year, or indefinitely if you keep topping up.
If you're going to one of the 33 countries covered by the "Europe USA" SIM, pricing is much more competitive. At $8/GB, it's cheaper than any of the other Europe or US international data services we looked at.
As with all data-only services, while calling and texting to/from normal phone numbers is possible, it takes a bit of effort.
Buy on Amazon
Surfroam
Like KeepGo, Surfroam only provides data connections. Service is available for users of any mobile device or hotspot, including those with eSIM support.
Unlike other companies, though, Surfroam doesn't require you to purchase data packs in advance. This flexibility is appealing for those traveling long-term, or skipping between different parts of the world.
Where Does Surfroam Work?
Surfroam's data coverage is available in 200+ countries. To access all possible network providers in those countries, you'll need a Pro account. This is enabled automatically when you top up with 100€ credit. You'll still get service in all 200+ countries without a Pro plan, you may just have fewer cell providers to choose from.
Surfroam Data Plans
Surfroam makes its pricing easy to understand, and doesn't make you purchase specific data packages in advance. Each country has a single per-megabyte rate, starting at 0.01€/MB (10€ per gigabyte).
Details for each country are on the pricing page. While many countries fall into that 10€/GB tier, some less-visited destinations can cost quite a bit more than that. It's worth double-checking ahead of time, just in case.
You pay 15-20€ (+ shipping) for the SIM card, but receive the same amount as credit on your account. After that, you just use the credit as you travel, and top up online as needed.
Surfroam Extras
Surfroam offers both physical SIM cards and eSIM service, at the same price per megabyte. If you have a recent iPhone or Google Pixel smartphone, or one of the small range of other phones, tablets, and laptops with eSIM support, it's worth considering.
Our Take
Surfroam has impressive coverage around the world, and its pricing model is flexible and easy to understand. As long as you're going to one of the many countries where data is 10€/GB, that flexibility doesn't come with a high price tag.
As we've mentioned before, it takes a little more effort to call and text normal phone numbers with any data-only SIM including this one. Not much, but a little.
So, Which International SIM Card Should You Buy?
If being connected all over the world is what you're after, go for Surfroam. Most travelers benefit from having access to mobile data on the road, and Surfroam's straightforward approach, simple pricing, and global coverage make it our top choice for an international data-only SIM.
That said, if you're going to Europe or the United States for a month or less, it's worth taking a look at KeepGo's GoFi Europe USA SIM instead. It'll save you money in those parts of the world.
Finally, if your phone supports eSIM (all recent iPhones do, along with some Samsung, Google, and other Android devices), check out Airalo. It's often, although not always, the cheapest option for international data, especially if you don't use huge amounts of it.
In either case, you'll be able to check e-mail, text via a messaging app or iMessages, and upload pretty sunsets to make your friends jealous. Should you need to make a call, VoIP services like Google Voice, Skype, WhatsApp, and Viber work fine.
If you'd like traditional voice and text as well as data, we'd suggest OneSim, especially if you're heading to Europe. The well-established company has free incoming calls and texts, and a wide range of package options with particularly good rates in many European countries.
---
Have you used an international SIM card when traveling? Would you recommend it?
Images via Brett Jordan (SIM card with tablet), Daria Nepriakhina (woman using phone on platform), OneSIM, GoSIM, Surfroam, Amazon (other images)