In the wake of the current virus outbreak, much of the world has been instructed to practice social distancing and self-quarantine by staying at home. Traveling anywhere during this time is discouraged and often impossible due to the enforcement of lockdowns, travel bans, and closed borders.
Major events are being postponed or canceled, and for many of us, everyday life has been drastically altered in an attempt to "flatten the curve" of the pandemic.
Online classes are now the norm while school buildings are closed. Businesses have either shuttered or transitioned to remote work for employees. Extracurriculars like nights out with friends at the pub or yoga classes at the gym aren't possible right now.
These disruptions aren't in vain, of course. Staying home and practicing proper hygiene are the best things we can do to limit the spread of this virus, especially among vulnerable populations.
That said, being confined to one place for long periods often leads to feelings of boredom, restlessness, and loneliness. It's important to address these for the sake of our mental health, especially as restriction of movement is likely to continue for weeks if not months.
Fortunately, there are plenty of free and low-cost ways you can utilize technology to make your isolation time more meaningful, productive, and enjoyable. From socializing to virtual sightseeing, learning new skills to staying active, here's how to survive life under lockdown.
Social distancing is defined as "deliberately increasing the physical space between people to avoid spreading illness," per Johns Hopkins Medicine. Staying at least six feet away from others reduces your chance of spreading this virus or contracting COVID-19.
Humans are social beings, though, and a lack of regular engagement with others is a real problem, especially if you live by yourself. Technology can help bridge the gap created by social distancing in a variety of ways.
Hold a Virtual Happy Hour
Virtual happy hours are popular with remote companies that seek to create and maintain camaraderie with distributed teams, but they're now becoming more common among friend groups who can't meet with each other during a lockdown.
During a virtual happy hour, you can enjoy beverages and banter from the comfort of your home. All you need is a platform that supports video calls — whether it's group collaboration tools like Zoom and Slack, one-on-one apps like Facebook Messenger or Facetime, or social video services like Houseparty — and your favorite drink.
Best of all, the party can last for as long as you'd like, and there's no need to catch a cab home afterward!
Play Games Online
Add an extra layer of fun to your virtual happy hour by incorporating a game or two. There are endless ways to play multiplayer computer games on almost any platform, but if those aren't your thing, you can always go old-school instead.
The following are a few of our favorite party games to play via video chat:
for quiz buffs, organize an online trivia night through sourcing questions and answers from QuizzoQuestions or Trivia Questions Now.
put together a bingo night by using this site to call numbers and generating virtual bingo cards on this page.
test your imagination and creativity by playing Pictionary. The Wordraw Word Generator has three difficulty levels, and if you don't have paper and a pen handy, your phone or tablet will suffice as a drawing surface.
Have a Streaming Party
Miss watching shows with your friends? Thanks to these apps, you can still enjoy a movie night with your pals no matter where you all happen to be.
Have a Netflix party during quarantine thanks to the appropriately-named Netflix Party. This free Chrome extension generates a unique link to send to other friends with a Netflix account so you can all simultaneously watch the same movie. It automatically syncs video playback and includes a group chat feature.
Don't all have Netflix? Try the free Watch2Gether Chrome extension, which is compatible with YouTube, Vimeo, and DailyMotion and has features similar to Netflix Party.
And then there's Kast, which supports all streaming services including Netflix, Hulu, YouTube, and Disney+. Kast offers real-time video, text, and voice chat for over 100 users at a time. It's free to download, but a premium version is available for $4.99/month that removes ads and adds higher bitrates.
Sightseeing From Home
You can't visit most of the world's biggest attractions right now, but that doesn't mean you can't check them out at all. You don't even need to leave your couch to do so.
Visit a Zoo
Zoos may be closed to the public at the moment, but you can still get your fill of frolicking animals to help brighten your days in quarantine thanks to live webcams.
You can laze with the giant pandas of the Smithsonian National Zoo, get up close and personal with the animals of the African Savanna courtesy of Dublin Zoo, hang with the San Diego Zoo's African penguins, or stop and say hello to the snow leopards from Melbourne Zoo.
That's only a small sample of the myriad animal-themed live streams that are out there. You can visit your favorite zoo's website or social media page to find out if it's streaming content. The Philadelphia Zoo, for instance, hosts an interactive program on Facebook at 2 pm local time every weekday.
Explore a Museum
Engage in a bit of culture by taking a virtual museum tour via Google Arts & Culture. Roam the halls of the storied British Museum in London, admire the collection of French Art at the Musee d'Orsay in Paris, or lose yourself in the Guggenheim Museum in New York City.
Beyond the 10 venues offered by Google Arts & Culture, you can also check out virtual tours of the Lovure, the National Museum of Natural History in Washington, DC, and the Vatican Museum.
Tour a World-Famous Monument
Google Street View brings a number of world-famous monuments to your laptop or phone screen, no admission required.
While you won't be able to virtually enter these sites, you can still get close to the Pyramids of Giza, the Taj Mahal, and the Colosseum, among other monuments. You can also experience breathtaking panoramic views from Tokyo Tower, Christ the Redeemer in Rio, and much more.
For a live look at famous landmarks and cityscapes from around the world, visit SkyLine Webcams. Popular destinations include the Statue of Liberty, Tower of Pisa, and Puerta del Sol in Madrid. Want a slice of nature? Check out the webcam set up at a watering hole in Kenya's Tsavo East National Park: we saw a family of elephants wandering past last time we checked.
Learning New Skills During Lockdown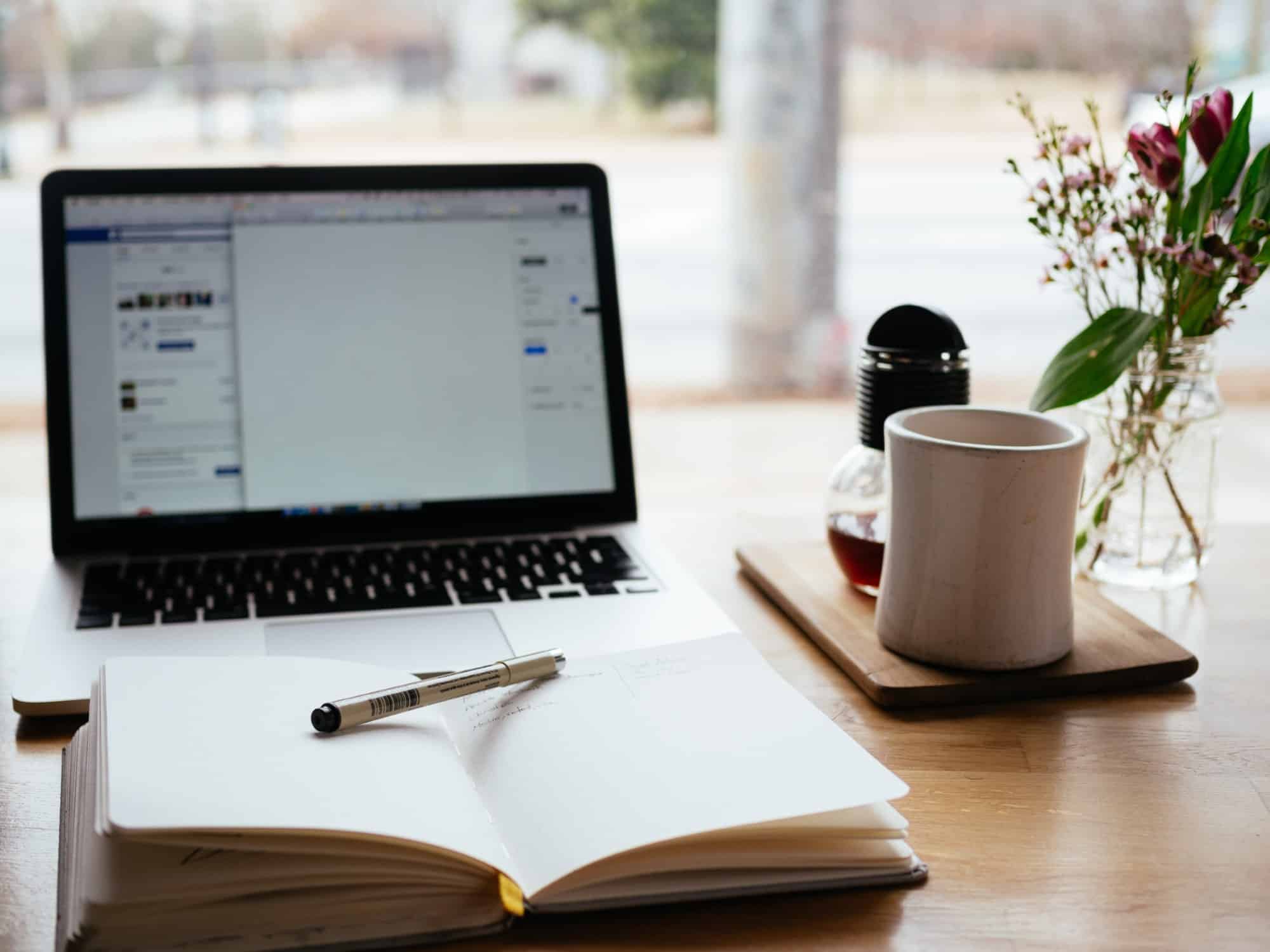 It's easy to fall into a routine of endlessly binge-watching shows when you're stuck indoors, but now is the perfect time to learn a new skill or brush up on a latent one. Whether you want to discover a new hobby or make yourself more marketable to future employers, there are plenty of free and low-cost online courses you can take.
Enroll in Free Courses at Top Universities
If you've always wanted to take a class at Harvard or MIT, you can do that without taking out a student loan thanks to edX. This site gives you access to over 2,500 college-level online courses from 140 institutions around the world.
Popular subjects include computer science, engineering, data science, and business & management. Best of all, many of them are free. For an additional cost, you can get a verified certificate to add to your resume and LinkedIn profile after completing your edX course
Become Proficient in a Foreign Language
Use your extended time at home to become familiar with that foreign language you've always wanted to learn. Plenty of free apps are available to download for iOS and Android such as Duolingo, Memrise, Busuu, Mondly, and LingoDeer. We've compared several of the best language-learning apps in the past.
Supplement your language learning with YouTube videos. If you're just starting with a language, stick to channels that are strictly educational. If you're more advanced in your studies, watch movies and shows with subtitles, first in your native language and then in your target language.
Want to polish your speaking skills and make a new friend in the process? Especially in a time of isolation, language-exchange apps like Speaky, Mixxer, and Tandem can help with both.
Staying Active While In Quarantine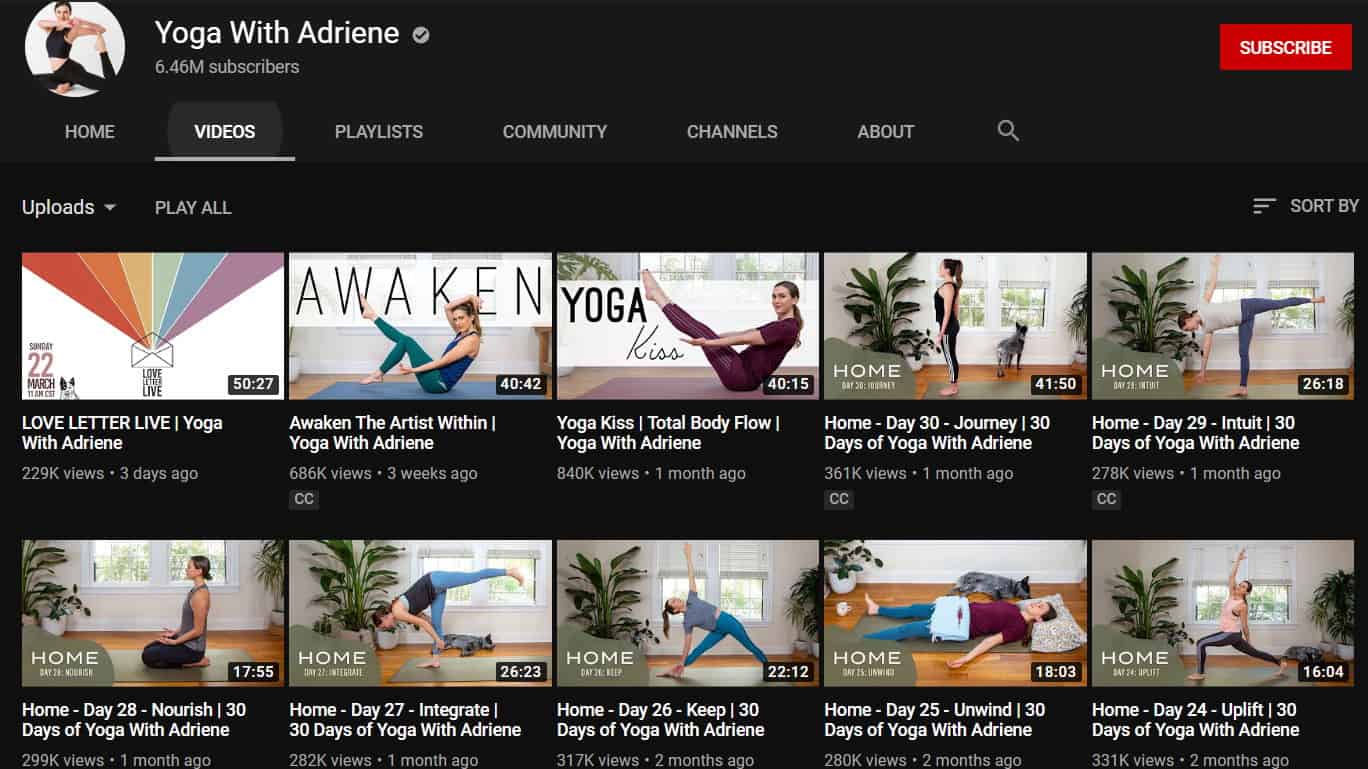 The motivation to get up and move can be hard to find when you're stuck inside the house. However, it's possible to get a good workout without having to set foot in a gym or spend a single penny.
Make YouTube Your Fitness Partner
There is no shortage of fitness videos on YouTube, so no matter your skill level or preferred method of exercise, you're bound to find something that suits. These are some of our favorite YouTube fitness channels right now:
Download a Fitness App
Now is as good a time as ever to download a fitness app to your phone or tablet. There are hundreds to choose from on both iOS and Android, though, so it's not easy to cut through the noise. Here are some we especially like:
Daily Yoga: This has over 100 yoga and meditation lessons available for all skill levels. It's free to download, but a Pro version that grants extra perks like unlimited classes is available from $10 per month.
Zen Muscle Building/Toning Challenge Bundle: This 4-app iOS bundle costs less than a cup of coffee and features everything you need for a total body workout at home. Challenge yourself with pushups, situps, squats, and pullups. You can download these apps individually for Android for free.
Fitocracy: This free app gamifies your workouts by awarding points, badges, and special achievements for all completed goals. For as little as $1 per day, you can also hire a coach to provide you with feedback and tailored wellness plans.
🏋️‍♀️ Looking for more? Check out our recommendations for the best home workout apps across a wide range of different exercises.
As gyms and training centers have had to close, many fitness instructors are moving their lessons to social media. The good news is that these are usually broadcast on public channels, which means even the general public can partake and work out for free or a small donation.
Search for local yoga instructors, martial arts schools, and personal trainers in your area. If they're on Facebook or Instagram, chances are they're hosting live lessons on either of those platforms that you can access.
Aside from the obvious benefit of being active at home, partaking in these live workouts can also serve as a trial run that may inspire you to sign up for classes once those businesses are open again.
We've also covered a wide range of fitness apps, channels, and gadgets for travelers, many of which are just as appropriate for your home as your hotel room.
There's So Much You Can Do From Home
This list merely scratches the surface of what you can do at home while you're under quarantine. As businesses and other establishments cope with a lack of visitors, you can expect more virtual classes and meetups to appear in the coming weeks. We'll be updating this article with more suggestions as we go.
Of course, you can capitalize on these ideas beyond the current pandemic, whether you're traveling away from home or unable to venture outside due to bad weather or any other reason.
The technology we have today makes it possible for us to connect with others and ourselves, no matter where we are in the world. We don't have to go through these uncertain times feeling lost and alone.

---
Got any favorite apps, sites, or tips of your own for making the most of your time in lockdown? We'd love to hear about them in the comments!
Featured image via Jose Antonio Gallego Vázquez; article images via Jantine Doornbos, Charles Ray, Nick Morrison, YouTube (screen capture)