Long hot summer days, golden beaches, world-class surfing, delicious brunches, and more, there are plenty of reasons why Australia sees over eight million visitors each year. All those suntans and flat whites come at a cost, however. The country is expensive to get to, and far from cheap to spend time in.
For years that high cost extended to staying connected, but competition from new entrants to the cellular market has driven down prices substantially in recent years. It's now reasonably cheap and easy to get a local SIM card Down Under, at least if you choose the right provider.
Activating a SIM card in Australia, whether you do it in person or online, requires you to provide ID (typically a passport for overseas visitors) and provide a local address. Some companies make this process more onerous than others: Aldi, for instance, also requires you to have a Visa or Mastercard-branded card and the ability to see transactions in near real-time.
If you're struggling to activate a SIM online, you may need to go into a retail store of one of the major providers like Telstra or Optus and do it in person. Resellers don't have physical stores (other than supermarkets like Coles and Aldi, where you won't get any technical support anyway).
Prepaid travel eSIMs are the most convenient option, since they can be set up before you arrive and don't have the same identification requirements. They're ideal if you don't need a local phone number, and are reasonably priced if you don't need enormous amounts of data. I talk more about them below.
Need travel insurance for your time in Australia? We currently use HeyMondo, thanks to its comprehensive coverage options, competitive pricing, and the ability to buy or renew a policy while outside your home country. Residents of most countries get a discount with this link.
Companies
---
We recommend Optus or Amaysim for most travelers
Consider Telstra or one of its resellers like Boost Mobile if you'll be spending a lot of time in rural areas
An Australia eSIM is often the best option if your device supports it
Of the three network providers in Australia, Telstra has the widest coverage, and the highest prices to go with it. The Optus network isn't quite as large, although you're unlikely to strike a problem in most towns and cities or popular tourist spots like the Great Ocean Road. It's the rural areas where you'll start hitting dead zones.
Vodafone coverage is reasonable and expanding, but it's still the smallest of the three. If you know you'll be spending time in small towns and rural areas, check the coverage maps (Telstra, Optus, Vodafone) to make sure you'll get service where you need it.
I've used all three network providers and several of the resellers at different times. There's not always a lot between them for prepaid customers, but Optus resellers like Amaysim usually have pretty good pricing.
It's always worth checking current promotions though: I've often seen Optus itself offering similar prices to its resellers, especially for the first month of service. You'll typically get faster speeds with Optus, so if there's not a lot in it price-wise, that's the option to go for.
Boost, which resells service on the Telstra network, is also a good option if you're expecting to spend time in remote areas. It's the only reseller with access to Telstra's entire retail cell network, so you'll get better coverage with Boost than anyone else except Telstra itself, at a cheaper price.
Your choice of provider may also depend on how urgently you need service. If you're coming in off an international flight and want to get connected before you leave the airport, you'll be buying from one of the three network providers unless you opt for a travel eSIM from a company like aloSIM.
If you can wait until you get into town (and especially if you head to one of the supermarkets), however, you'll have a wider range of options.
One thing to note: outside of the cities, you should expect to use more cell data in Australia than many other countries. Usable free Wi-Fi is often available in central parts of major cities, plus places like shopping malls and supermarkets, but overall it isn't as common in Australia as elsewhere in the world.
How to Buy a Prepaid SIM Card in Australia
aloSIM
if you have a recent iPhone or other supported device, the best way to get connected in Australia is often to buy a travel eSIM.
I've written an explainer of what eSIMs are all about if you're not familiar with them, but in brief, they're software rather than a physical plastic card. This means you can buy them before you leave home, avoiding the hassle of airport kiosks and phone stores entirely, and get connected as soon as you land.
I've tested many different travel eSIM providers in Australia, and aloSIM is the one to go for: pricing is some of the lowest and setup is particularly straightforward, but because it's using the Telstra network, coverage is better and speeds are significantly faster than the competition.
Pick from one of the packages on offer (they range in validity from a week to a month), then scan the QR code to add the eSIM to your device. It should take under a minute, and then just turn your phone on once you land in Australia.
I reached out to them to see if they'd be interested in providing a discount to Too Many Adapters readers, which they were happy to do. Enter TMA at checkout to save a bit of cash on your first purchase.
As with the vast majority of travel eSIMs, this is a data-only service: there's no phone number included, so you'll need to use something like Skype or Google Voice to make and/or receive calls to other numbers. Apps like WhatsApp, Facetime, and Messenger work fine for voice and video calling, however.
Amaysim
Amaysim doesn't have its own retail stores, instead selling SIM cards through a range of outlets including post offices, supermarket chains, gas stations, and electronics stores. You can also order them online if you've got an Australian address to use. They take 1-7 days to arrive, depending on where you are.
I walked into a branch of one of the major electronics stores in suburban Melbourne, and purchased a SIM and top-up voucher in under a minute.
While you can activate the SIM, add credit, and select packages from your phone, I chose to do it from a laptop. The instructions are straightforward, requiring you to first enter the SIM number on the package, then select a phone number from a given range.
You'll then need to provide your name, passport details, phone number, and an Australian address. There's no additional verification done on the address, though, so you can use the one for your hotel or hostel without a problem.
Once that's done, you simply select the call, text, and data bundle you'd like, and how you want to pay for it. International credit and debit cards are fine for this purpose, but you can use Paypal instead if you'd prefer.
After the bundle is purchased, your SIM should be activated and start working immediately. Note that you'll be set up to automatically renew every 28 days, using the card or Paypal account you specified. If you don't want this to happen, be sure to turn off auto-renew from the Amaysim site or app.
Optus
Optus has physical stores throughout Australia, including at international airports. You can also order SIMs to be sent to an Australian address, and they'll take 1-3 business days to get to you.
I've flown into Perth, Cairns, and Melbourne on recent trips, and in each case could have purchased from a kiosk or store in the arrivals area. Instead, I waited until I got downtown, and walked into an official store in the central city.
As mentioned earlier, some companies can be a bit funny about the identification requirements when selling to overseas visitors. In this case, at least, only a passport was required.
After choosing a call, text, and data package and handing over the cash, the staff member inserted the SIM, confirmed that it worked, and I was on my way. The process took under ten minutes.
Boost
You can buy Boost SIM packs at many major retailers, but large supermarkets like Coles and Woolworths are probably the most convenient. You can also get one posted out to you if you have an address to use.
Like other resellers, you'll need to activate online rather than in a store, providing passport and visa info along with an address. You can use international credit/debit cards and Paypal to buy the SIM and top-up as needed.
Can't be bothered with the hassle of buying a local SIM in Australia? OneSIM topped our international SIM card comparison.
It offers phones and SIM cards that work in 200 countries, have free incoming calls, save up to 85% on roaming fees, and can be sent out ahead of time to let you hit the ground running.
Find out more here.
Prepaid SIM Costs
aloSIM
aloSIM has some pretty cheap packages on offer, depending on how much data you need and how long you need it for. Prices start at $4.50 USD (~$7 AUD) for 1GB valid for a week, going up to $21.50 USD ($34 AUD) for 10GB valid for a month. Again, the code TMA at checkout gives a small discount.
Amaysim
Amaysim is often noticeably cheaper than the competition, especially if you want a lot of data. The SIM card typically costs $2 when you purchase in person, and is often free when you buy online. There's a wide range of call, data, and text packages at pretty low prices.
I've seen monthly packages (28 days, to be precise) with unlimited domestic calls and texts start at $20 AUD with 16GB of data. You'll get 32GB for $30, and up to 80GB for $35 AUD.
The amount of competition in the reseller market means that the pricing and promotional deals changes all the time, but suffice it to say that you'll likely be able to get plenty of data and all the domestic calls and texts you could ever need for not a lot of money.
The pricier package options also include free calls to certain international destinations. If you plan to call home regularly, that's definitely something to bear in mind.
Optus
Optus had particularly competitive pricing on my most recent trip. A $30 AUD package included the SIM, unlimited domestic calls and texts, and 30GB of data, but the best deal for shorter stays was a 40GB pack that cost $20 for the first month ($40 after that).
If you were planning to stay in Australia for a while, 100GB of data valid for a year cost $150 AUD, again with free domestic calls and texts.
Boost
Boost pricing varies: sometimes it's cheaper than resellers on other networks, sometimes it isn't. It usually comes down to what promotions are running at the time, and whether they suit your particular requirements.
As I write this, for instance, there's a great deal where you'll only pay $10/month for 45GB plus unlimited domestic calls and texts, valid for your first three months. There's even free international calls included to several countries. For many visitors, this would be an ideal option.
It wasn't there when I checked a couple of months ago, however, so you really do need to confirm exactly what's on offer before making a decision.
Topping Up
aloSIM
If you use up all your data or are staying for a longer longer period, you just extend your existing package online. It's the same pricing and duration as buying a new package, but with no need to reinstall the eSIM.
Amaysim
Topping up with Amaysim is straightforward. If you've linked your debit card, credit card, or Paypal account, you can add credit via the company's app, your dashboard on the Amaysim website, or by texting TOP<amount> to 568. For example, TOP10 will add $10. TOP1GB will buy another 1GB of data if you've run out, costing $10.
As mentioned above, by default the call/text/data bundle you've chosen will renew every 28 days, using the payment method you specified. If you've turned auto-renewal off, you can use a voucher instead. They're available anywhere that sells the SIM cards, and you won't have a problem finding somewhere in all but the smallest towns.
Finally, you can upgrade your package at any time from the site or app.
Optus
You can top up by buying a voucher from an Optus retail store, or anywhere else displaying the Optus logo. That includes most supermarkets, gas stations, and convenience stores.
Even easier, the company's mobile app lets you top up via credit or debit cards, including those issued overseas, or Paypal.
Boost
Topping up with Boost is much the same as with other providers: you can buy a recharge voucher from anywhere that sells the SIM cards (and other places), or do it online using a credit or debit card or Paypal. Easy stuff.
Coverage and Data Speeds
---
Since Amaysim uses the Optus network, you'll get service that covers "98.5% of the Aussie population". I found that LTE speeds were close to 30Mbps in central Melbourne, which is quick enough for most purposes.
Using an Optus SIM in the same location gave literally 10x the download speeds, however, even though it's the same network. If the fastest speeds are important to you, bear this in mind.
5G is also available with Optus, with prices starting at $2/day or $60/month, but it's only in a few limited areas (mostly central parts of major cities). You'll need to carefully check whether your specific international phone model will work with the 5G frequencies that Optus uses. I personally wouldn't bother with it at this stage.
aloSIM uses the Telstra 4G/LTE network, and offers the fastest service of any of the resellers I've come across. If the better coverage of the Telstra network is something you think you'll need, this is the one to go for.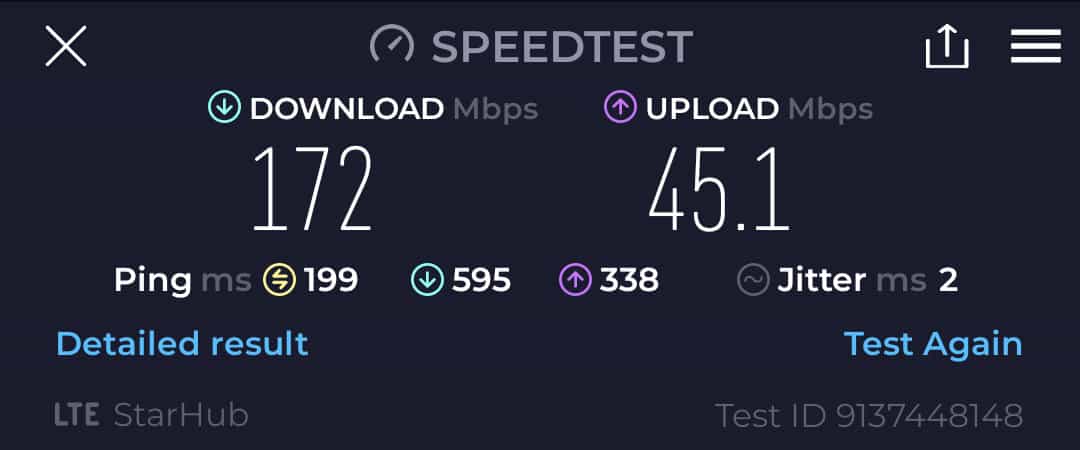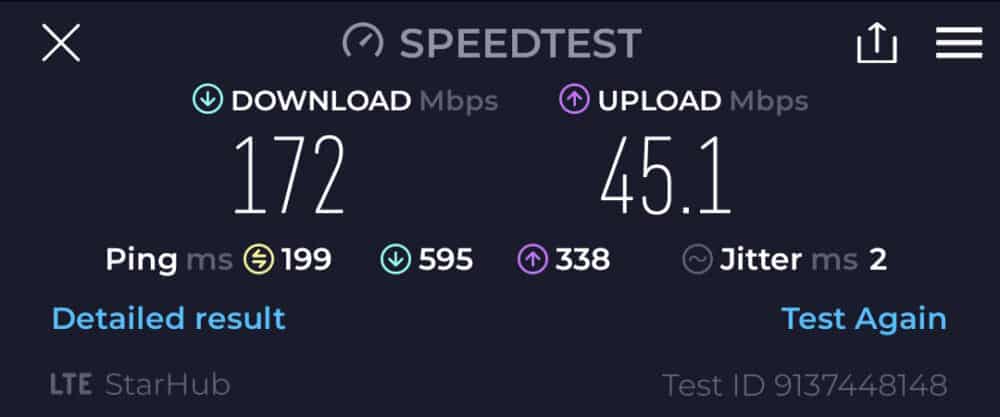 ---
Check out our guides to buying SIM cards in many other countries here.